Posts Tagged 'WWII collectables'
On 15th September 1940 (later known as Battle of Britain Day), the Luftwaffe launched its largest and most concentrated attack against London in the hope of drawing the RAF to annihilation.
One German Dornier lagged behind and then started heading straight for Buckingham Palace. Sergeant Pilot Ray Holmes attempted to shoot it down before running out of ammunition. Without hesitation, he knew what he had to do; he had to hit it. At speeds in excess of 400mph, they collided.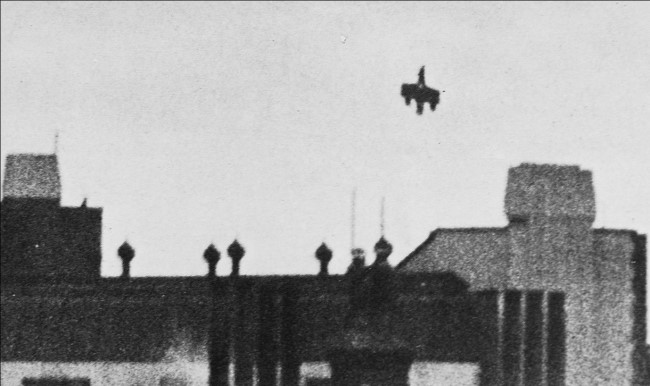 The Dornier crashed to earth, prevented from destroying the Palace. The Hurricane TM-B was also critically damaged and entered a vertical dive. Seeing there was no way to save the aircraft, an injured Holmes ejected to safety while the Hurricane plummeted to the ground, crashing where Buckingham Palace Road meets Pimlico Road and Ebury Bridge. Amazingly, these were the only two aircraft to crash on the City of London throughout the entire war.
The recovery of the remains…
Chris Bennett, a veteran of several aircraft excavations, decided to take on the project of excavating this famous aircraft; which was no easy task considering the Hurricane was buried underneath one of London's busiest roads. After 13 years of planning and setbacks, he finally got the go-ahead to begin excavation, as well as TV production company Mentorn securing a spot on Channel 5 for a live broadcast!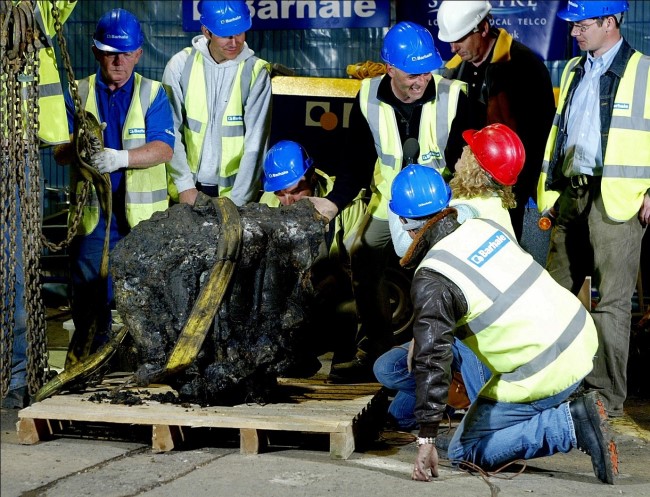 The recovered Merlin engine, along with other parts, were exhibited at the 'Westminster at War' exhibition in Leicester Square and then at the Imperial War Museum. The aluminium engine casing however, was melted down and cast into sculptures, the first two of which were presented to Ray Holme's family and Her Majesty the Queen.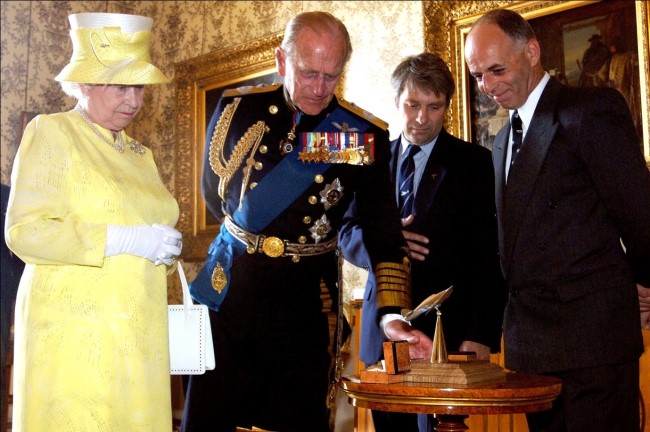 The BRAND NEW Hawker Hurricane Provenance Medal
And now, a small number of collectors have the chance to own a BRAND NEW Commemorative featuring an ACTUAL piece of the plane that Ray Holmes was flying on the 15th September 1940 when he saved Buckingham Palace!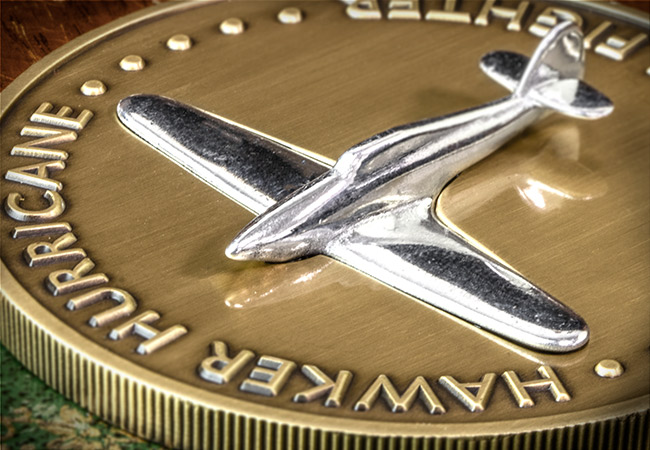 This incredible commemorative features an original piece of Hawker Hurricane, meticulously hand-sculpted into the shape of the iconic plane and precision set into the deluxe SUPERSIZE 70mm Medal.
Even without the genuine piece of Hawker Hurricane, this medal is a work of engineering art in its own right. Combined with the original piece of the Hawker Hurricane, you'd have to look for many years to find something better.
Just 250 lucky collectors have the chance to own this special new commemorative. Last year's Provenance medal featuring a piece of Spitfire SOLD OUT in a matter of days. Click here to secure your Hurricane Commemorative while you still can!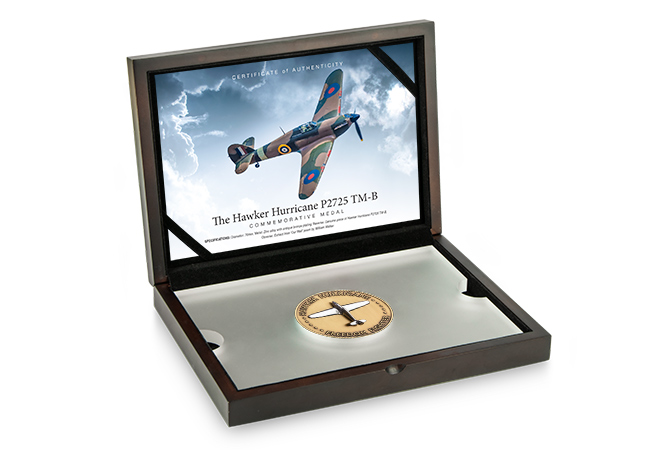 Each year Remembrance Sunday provides an opportunity for the nation to reflect on those brave men and women who gave their lives fighting for our freedom. But this year will be especially poignant. As we also commemorate the 80th Anniversary of one of the truly remarkable chapters in our nation's history – the Battle of Britain.
Introducing the official 2020 Remembrance Masterpiece Silver 5oz Poppy Coin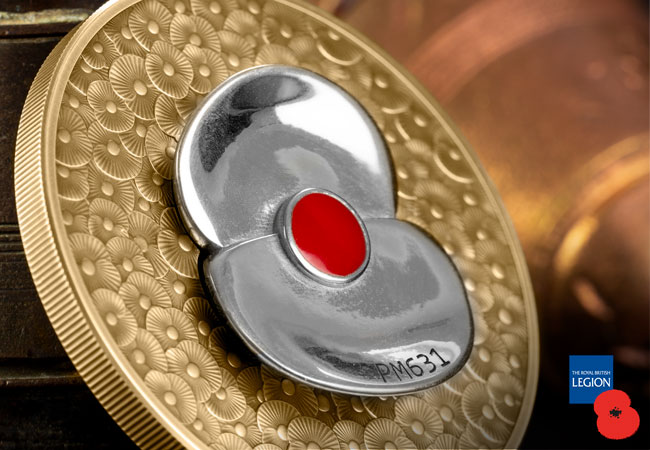 There is one coin that avid collectors await the release of – the "Masterpiece Poppy Coin". The name says it all. Cutting edge minting techniques and materials, representing the pinnacle of craftsmanship. But let me explain what makes this year's Masterpiece Poppy so special…
This year marks the 80th anniversary of the Battle of Britain. Take a look at the images and you'll see that a single stylised Royal British Legion poppy, proudly sits on top of this coin. Multiple poppies have then been engraved into the surface of the coin, resulting in an exceptional 3 dimensional effect.
But the incredibly rare facet of this year's poppy coin is that it's been crafted from a genuine piece of Spitfire.
Expertly crafted from a Spitfire with a remarkable story to tell
Incredibly, this year, the silver poppy that adorns the reverse of each of these coins has been made from a piece of Spitfire PM631 – ensuring each coin is uniquely different and features a piece of tangible aerial history.
Originally built in late 1945, the Spitfire PM631 saw service with the Battle of Britain memorial flight for nearly FIFTY years between 1957 and 2006. You may also remember that it had a starring role in a famous WWII Movie – Battle of Britain, made in 1969.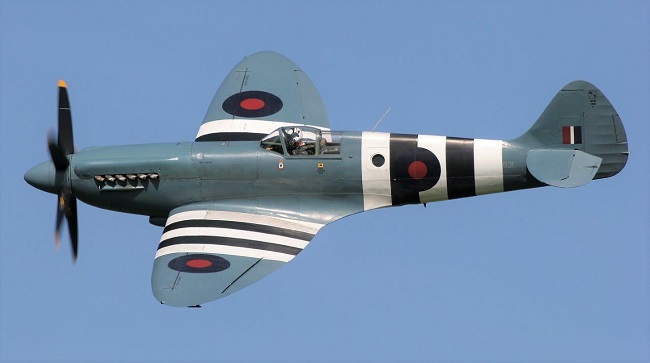 Once the Spitfire piece has been melted down and poured into a shaped mould, it is cooled and cleaned to create the high-relief poppy. After this, it is laser engraved with the official Spitfire plane from which the metal was taken – PM631. Check out the images below to see the process the Spitfire metal goes through to come a Masterpiece poppy…
But even then, it is important to remember, this is NOT a cast piece. The surface of the coin has actually been struck in sterling silver and has then expertly plated in 24ct gold. The finish is a stunning matte appearance achieved using a technique called 'Sandblasting'. This means it has all of the detail that you expect from a commemorative coin but allows you to touch the coin and hold a genuine, iconic piece of history in the palm of your hand.
As I am sure you can appreciate, given all of the individual elements that have to be carefully curated for each individual coin, the edition limit as a consequence is incredibly low. In fact, only 300 of these coins have been produced, with number one fittingly being donated to The Royal British Legion themselves. Which means only 299 coins remain for collectors.
We do not expect these coins to be around for long. And remember, for each coin sold a donation will go straight to The Royal British Legion in support of all their work.
Available now – with a donation to The Royal British Legion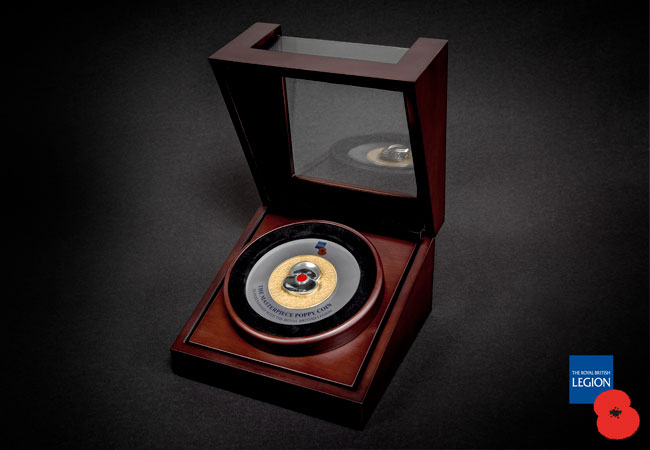 The 2020 Masterpiece 5oz Silver Proof Poppy Coin is available to own right now from The Westminster Collection, although they are expected to sell out quickly.
To further support the work of The Royal British Legion, a donation of £59.50 from the sale of each coin will go directly to the charity, helping them to continue to provide financial, social and life-long support to the Armed Forces community.
£1,100,000 Milestone
What's more, since our partnership began and through the sales of commemorative Remembrance and Poppy-themed coins, collectors have helped raise an incredible £1.1 Million for The Royal British Legion!
This is an achievement that everyone is immensely proud of, and we are hugely thankful to collectors for helping raise such an amazing amount.
If you'd like to find out more about the fantastic work that The Royal British Legion do and why we are so proud of this milestone £1.1 Million that has been raised for the charity, then click here to read more…
Click here to view the complete range of 2020 Remembrance Poppy coins issued in support of the Royal British Legion >>