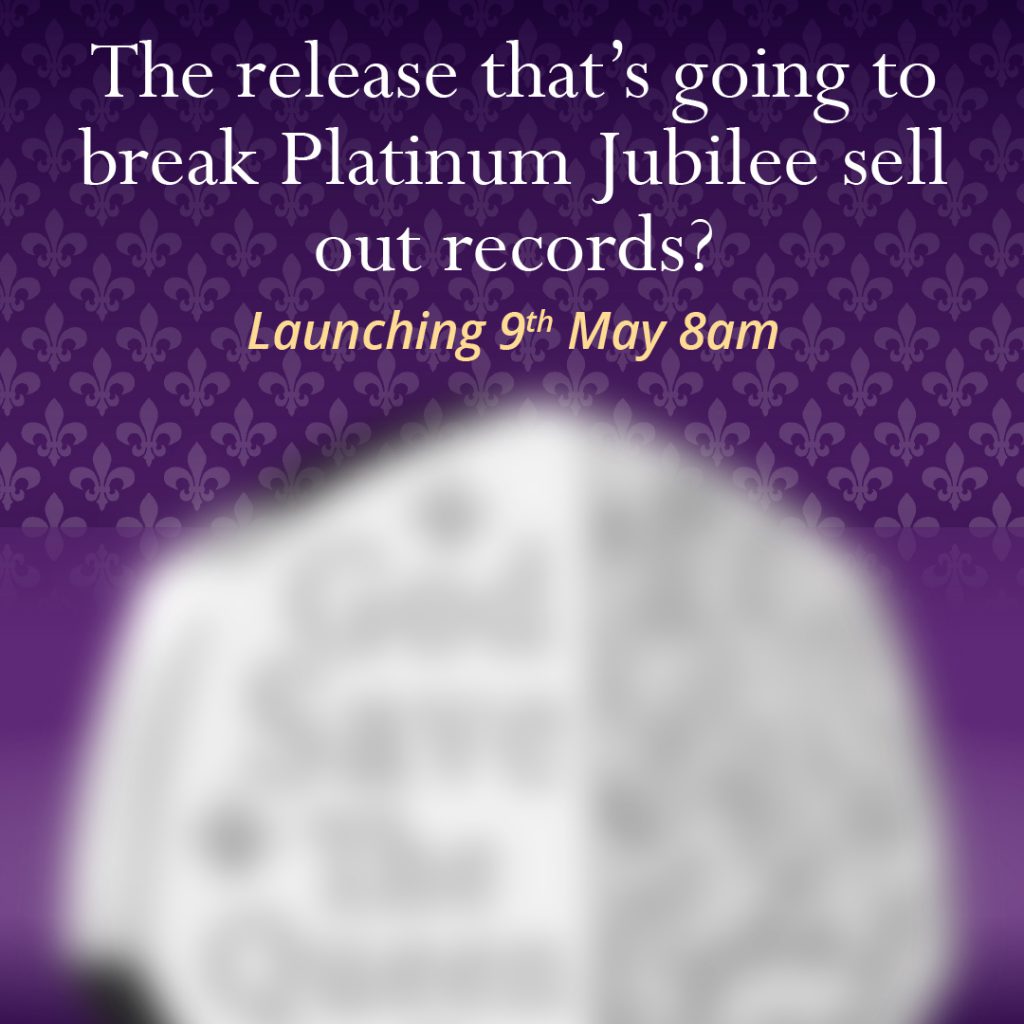 We all know about how the Platinum Jubilee has created a collecting hype like nothing I've seen for many years.
It's been a case of blink and you'll miss it. Just take a look at how quickly Platinum Jubilee coins have been selling out…
---
2022 British Isles 50p — First Release SOLD OUT
The Official British Isles 50p tribute to the Platinum Jubilee was first released as a Dual-Plated edition. With first-release stock selling out in less than two hours, collectors are now frantially ordering the Gold-Plated edition of this stunning 50p.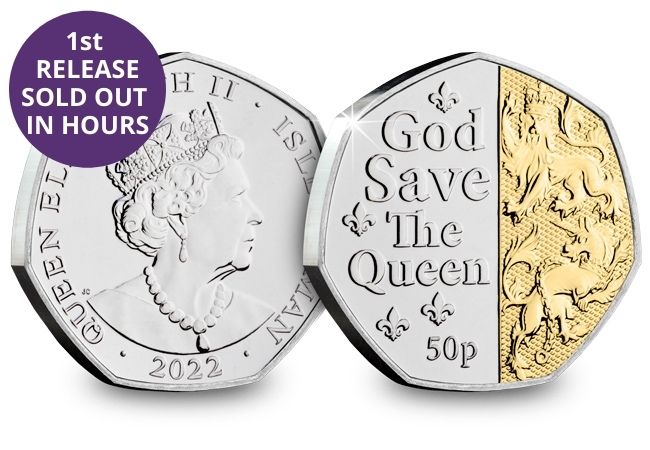 2022 UK 50p — SOLD OUT in less than 24 hours
In January, the UK Platinum Jubilee 50p was released. The FIRST EVER Royal 50p and and featuring a brand-new obverse design — a sell-out was inevitable. Indeed, ALL limited specifications SOLD OUT in 24 hours, including the Silver Proof 50p.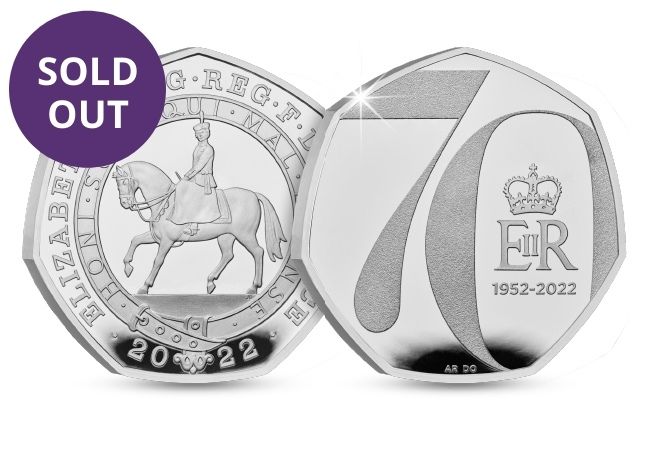 2022 UK £5 — All limited specifications SOLD OUT
In January, the traditional commemorative £5 coin was released. Since then, every limited specification has completely SOLD OUT…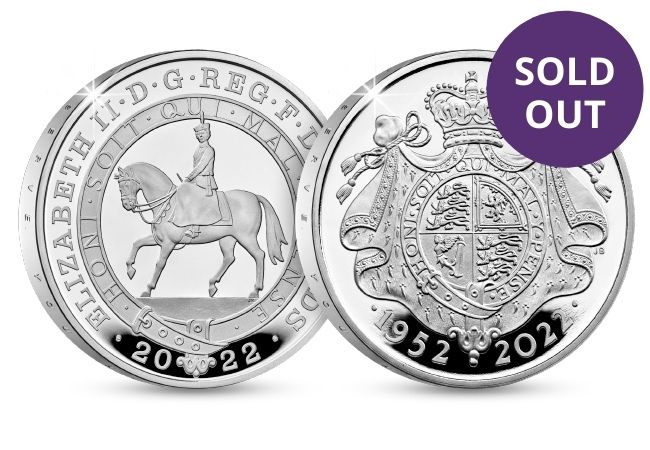 ---
And now, as we approach the Bank Holiday and look forward to the street parties, a BRAND NEW release is coming.
My expectation? That this release is going to break Platinum Jubilee sell out records.
That's because these coins have some of the lowest edition limits I've seen for the Platinum Jubilee. Which means collectors looking to complete their Platinum Jubilee collection are inevitably going to miss out.
Released on the 9th May you'll need to be up and ready at 8am to have any chance of securing one before they've sold out!
Sign up below to find out when the next Platinum Jubilee release becomes available to the general public…

120 years ago, a book about a mischievous rabbit named Peter was first officially published by Frederick Warne & Co. This book would go on to be much-loved by children (and adults) all over the world…
Have you already guessed it's title? It's The Tale of Peter Rabbit, of course – Beatrix Potter's delightful creation.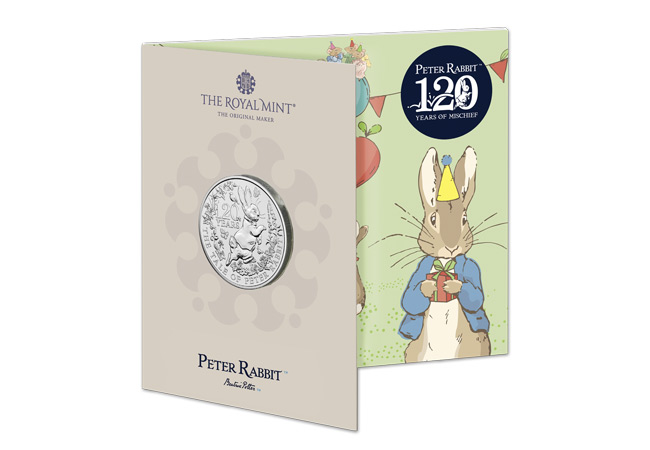 In 2016, the first Beatrix Potter™ coin was released, celebrating 150 years since her birth. It even featured Peter Rabbit™ mid-stroll on the reverse design.
This coin kickstarted a series of coin issues honouring Potter's beloved work, including designs of characters such as: Jemima Puddle-Duck, Mrs. Tiggy-Winkle, Squirrel Nutkin, Tom Kitten, Jeremy Fisher, Benjamin Bunny and, of course, Peter Rabbit™!
In fact, there were a total of five 50ps dedicated to Peter, illustrating how truly adored he is to this day!
Brand new The Tale of Peter Rabbit™ Coin
The Royal Mint have JUST released a brand-new commemorative coin that celebrates the first official publication of The Tale of Peter Rabbit™ in 1922.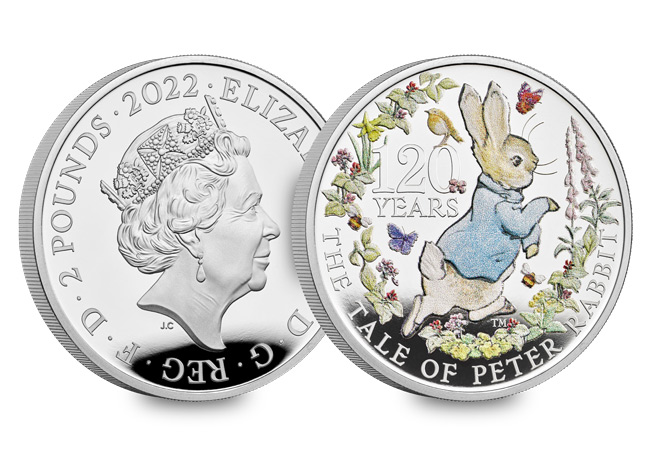 View The Tale of Peter Rabbit™ in Silver Proof here >>
The Silver Colour Proof 1oz The Tale of Peter Rabbit™ coin shows Peter in his blue jacket, walking through an array of flowers and wildlife. This delightful design includes the words '120 years' – the perfect tribute to the official publication date.
Strictly limited
Usually only reserved for coins of a particular theme, we've seen strong sell outs in the past of the 1oz Silver Colour Proof. In fact, 2021's Alice Through the Looking Glass 1oz Silver Colour Proof sold out completely – and that had the exact same edition limit as this new Peter Rabbit™ coin of 3,500.
Plus, Peter Rabbit™ is incredibly popular as a theme; every previously issued Peter Rabbit™ 50p coin has sold out, and many of them had edition limits as high as 35,000!
A sell-out is on the cards
In comparison, 3,500 is just a tiny number, and not going to be anywhere near enough for Peter Rabbit™ fans and collectors alike.
If you'd like to secure 2022 UK The Tale of Peter Rabbit™ coin for your collection before it's too late, order yours now by clicking here >>

The East India Company have announced that they are releasing their FIRST EVER seven-sided silver proof 50p coin.
Featuring the age-old fable, The Hare and the Tortoise, the race will soon be on… will you be the hare, or the tortoise?
Sign-up for Priority Access has now closed
Limited Number available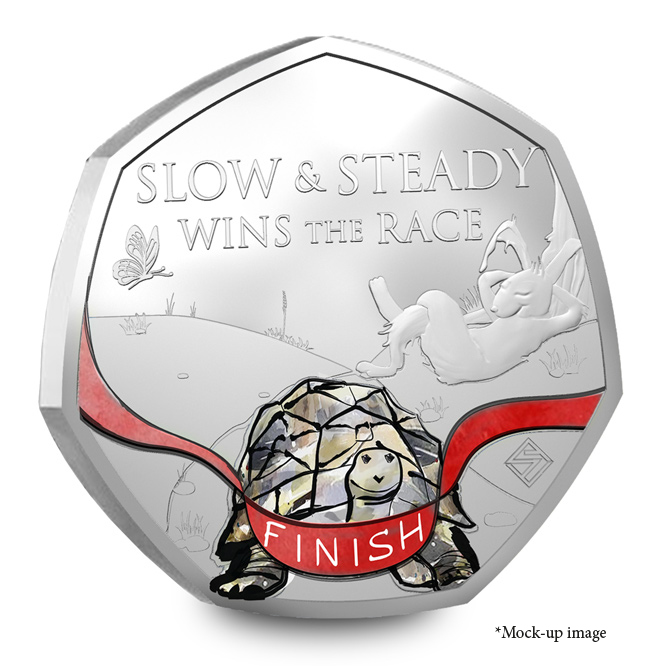 EXTREMELY LOW EDITION LIMIT
The East India Company are known for highly sought-after, exclusive coin releases so it's no surprise this silver proof 50p issue will have an extremely low edition limit.
In fact, only 3,500 will be available worldwide for this new release. This tiny number will not be enough – the first ever Winnie the Pooh silver coin had an edition limit of FIVE TIMES that at 18,000 and is no longer available at The Royal Mint. Which means thousands are set to miss out.
The Hare and the Tortoise
The Hare and the Tortoise silver proof 50p will be the first in an exciting new collection, focusing on the fables told by Ancient Greek Storyteller, Aesop.
Despite this well-known fable, you'll need to be quick to secure your own brand-new Hare and the Tortoise silver proof 50p.
The Goose that laid the Golden Egg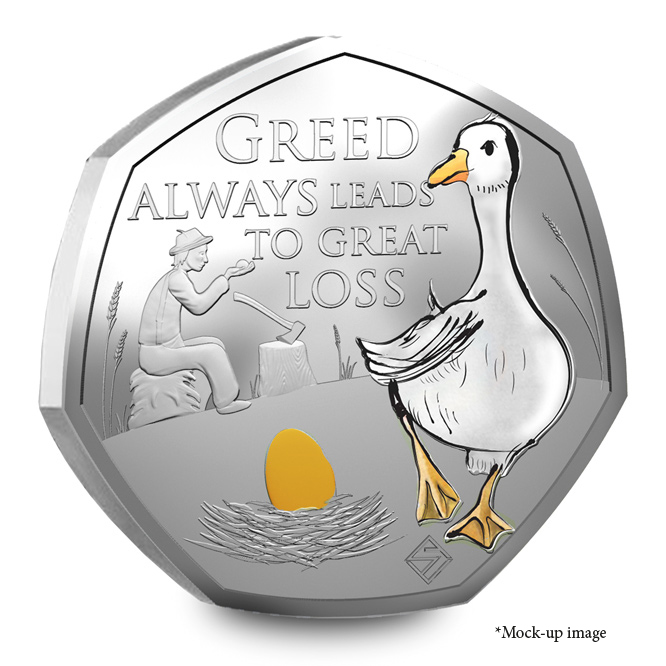 The East India Company have also treated collectors with a first look at the second 50p in the Aesop's Fables series – The Goose that laid the Golden Egg. It's also rumoured to have the same tiny edition limit as the first coin in the series, but it won't be available until July.
Sign up for Priority Access
---
Sign-up for Priority Access has now closed!