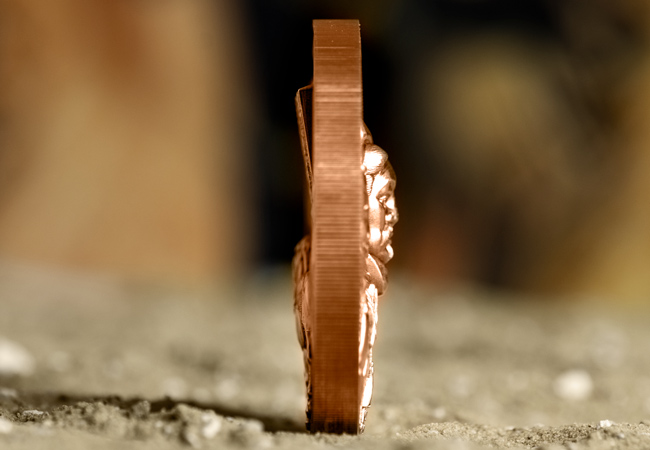 In 1974 a Chinese farmer came across a discovery that would captivate the world … they unearthed the 2,000-year-old Terracotta Warriors.
While digging a well in Xian, China, local farmers came across pieces of a terracotta figure. These shards turned out to be part of the 8,000-warrior-strong Terracotta Army, whose purpose was to stand guard for the first Emperor of China, Qin Shi Huang, for all of his eternal afterlife.
Qin Shi Huang – The First Emperor of China
Qin Shi Huang was the founder of the Qin dynasty and reigned as the first emperor of China between 221-210 BCE.
The emperor longed to find himself an elixir of immortality and summoned magicians and alchemists to his court to discover life-prolonging elixirs.
When his magicians were unable to find a way to make him immortal, the emperor decided to create an impressive tomb for himself. Rulers in ancient China typically had two or three statues to guard them in the afterlife, but Qin Shi Huang demanded a whole army be built to protect him.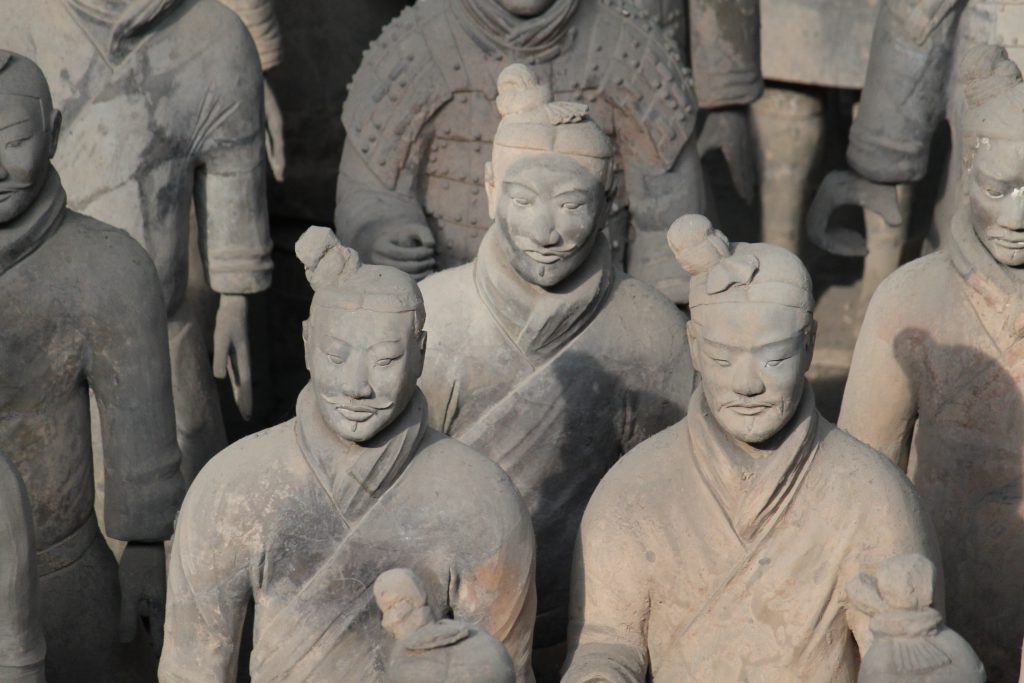 The Terracotta Warriors
What makes these warriors so impressive is that each life-sized statue has been individually created with its own unique features, thought to represent some of the actual soldiers of the day. It is estimated that it took 720,000 artisans over 40 years to complete this incredible army.
It is no surprise that this impressive find is praised as the eighth wonder of the world and was named a UNESCO World Heritage site in 1987.
Along with the army, many other figures have been found, these include entertainers, animals, and a pair of intricately detailed, ten-foot-long bronze chariots drawn by four bronze horses.
To honour this legendary discovery, a palace-approved coin has been issued featuring 3 of the warriors, each recreated in stunning detail using the most advanced minting technology available.
Extraordinary Smartminting technology
This BRAND NEW Terracotta Warrior coin has been made using innovative smartminting technology, which provides an unprecedented level of intricate detail with extraordinary high relief. This means that the warriors and carriage on BOTH sides of the coin can be seen in 3-dimensions to a high-quality proof-like finish.
You can see this impressive craftsmanship in the video below.
Only a small number of mints across the world are able to use smartminting technology due to its extreme complexity, this means that limited ranges using this technique have been released.
And fittingly, they have been struck from a rarely used coin material, copper, complimenting the Terracotta colour of the warriors themselves.
I have only been able to secure 250 of these magnificent coins, so you'll have to act quickly if you want to add one to your collection.
The recently issued 100 Years of BBC UK 50p proved incredibly popular, with all limited edition presentations selling out within just 2 hours of release.
---
Did you manage to secure one for your collection?
---
You can still secure the 100 Years of BBC 50p in Brilliant Uncirculated quality here >>
The British Broadcasting Corporation has provided information, education and entertainment globally for a century. We thought what better way to mark their 100 year anniversary than looking at some of the important events that the BBC has broadcasted.
Queen Elizabeth II Coronation
Queen Elizabeth II's coronation in 1953 was the first major service to be televised by the BBC. 27 million people in the UK watched the ceremony on television and a further 11 million listened to their radio broadcasts.
Queen Elizabeth II Jubilees
During her incredible 70 year reign, Queen Elizabeth II celebrated many jubilees. Most significantly, her Platinum Jubilee in 2022 was one of the most watched televised events of recent times.
A record breaking 13.4 million people across the UK watched the Platinum Jubilee celebrations on television in June.
You can secure the ultimate Platinum Jubilee souvenir today – the Platinum Jubilee weekend collection. Click here to get yours >>
The six 24 Cart Gold-Plated Commemoratives feature iconic photographic images from the historic weekend celebrations.
The Olympics
The 1948 Olympic Games were held in Wembley, and the BBC televised the games for the first time, screening over 50 hours of coverage during the 2-week event.
When the Olympics returned to London in 2012, the BBC covered all the events and a staggering 51.9 million people – 90% of the population – tuned in.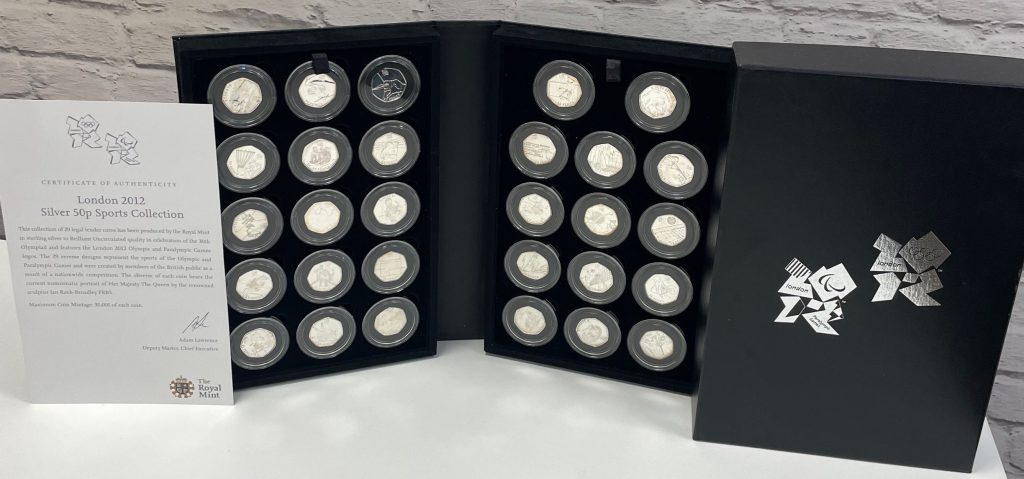 In 2021, a UK 50p was authorised for release to celebrate Team GB's participation in the 2020 Tokyo Olympics – which was once again televised by the BBC.
The FA Cup Matches
2022 marked 150 years of the FA Cup. During BBC One's coverage of The FA Cup final between Chelsea and Liverpool, viewer numbers peaked in the final half hour of the match with 8 million people watching.
To mark the 150th anniversary of the FA Cup, The Royal Mint issued this £2, which sold out in all limited-edition presentations within just HOURS of issue!
You can still secure the 2022 UK FA Cup £2 BU Pack for your collection for JUST £10.00 (+p&p) by clicking here >>
Royal Weddings
The marriage of Charles and Diana took place in 1981 and remains one of the most-watched programmes on the BBC, with over 28 million people tuning in to either watch or listen to the coverage.
In 2011, Prince William married Kate Middleton and more than 13.6 million people watched the coverage on BBC One, making theirs the third most-watched Royal Wedding.
---
Which of these BBC broadcasts do you remember watching or listening to?
---
Secure the 100 Years of BBC 50p in brilliant uncirculated quality here>>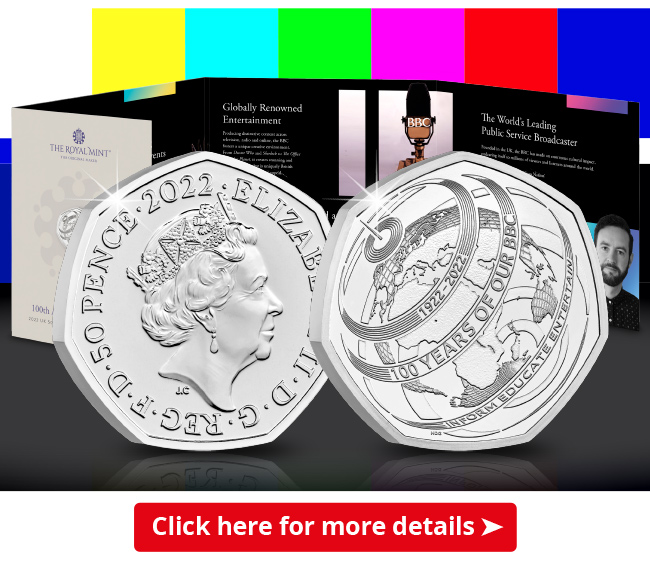 Here at The Westminster Collection, we've had the privilege of working in partnership with the Royal British Legion for over a decade.
Each year, we issue bespoke coins and commemoratives for the RBL Poppy Appeal and Remembrance Day.
And we're incredibly proud to have so far raised over £1 million for the Royal British Legion.
Unboxing the 2022 RBL Poppy Masterpiece
The Masterpiece is a remarkable coin and this year, creating the Masterpiece has more of a personal touch than ever before.
Each coin has been meticulously painted by hand, making each one unique.
Never has the name "Masterpiece" been more appropriate. Each coin is a work of art, but how do you go about creating 350 pieces of unique artwork?
"The 2022 Masterpiece Poppy Coin is a timeless token of Remembrance. Not only is this coin a poignant reminder of all those who have served and sacrificed, but it also helps the Royal British Legion continue to be there for today's Armed Forces community, no matter what."
Charles Byrne , Director General of the Royal British Legion
One of a Kind – Creating a Masterpiece
This year's Masterpiece coin has been expertly designed by Beata Kulesza-Damaziak. Beata has a studio in Warsaw, Poland, designing sculptures, book covers and has produced many coin designs.
Beata's design has been struck in high relief on 5oz Pure Silver blanks, with different heights of relief applied to give a real depth to the design.
Keen-eyed observers will see a map of the Falklands on the very bottom layer, with a total of 40 poppies poignantly sitting on top to mark the 40th anniversary of the Falklands War.
The largest and 40th poppy sits proudly in the middle of the coin. It's that poppy that elevates the coin to status of "Masterpiece".
Every single coin has had that poppy hand-painted by artist Adam Taylor, making each one unique.
Most colour on coins these days is printed using high-speed pad-printing machines or using modern UV printing techniques. Adam has used traditional model-painting techniques on the coins, which means each one has unique brush-strokes and subtle differences in the colours.
Adding acrylic paint to the high relief poppy gives it that iconic red colour and further enhances the coin design. The time, care and attention required on a project such as this, truly does make each one of the 350 a one-off.
Adam dedicated hour upon hour to these coins, adding the personal touches to make each one a true Masterpiece.
Secure your hand-painted, one of a kind RBL Poppy Masterpiece Coin here>>