A brand new 50p is being released by The Royal Mint to mark the 50th anniversary of Pride!
Back in December 2021, The Royal Proclamation announced plans for a Pride 50p, and today the first details of this coin's release have been revealed — including the design!
The Design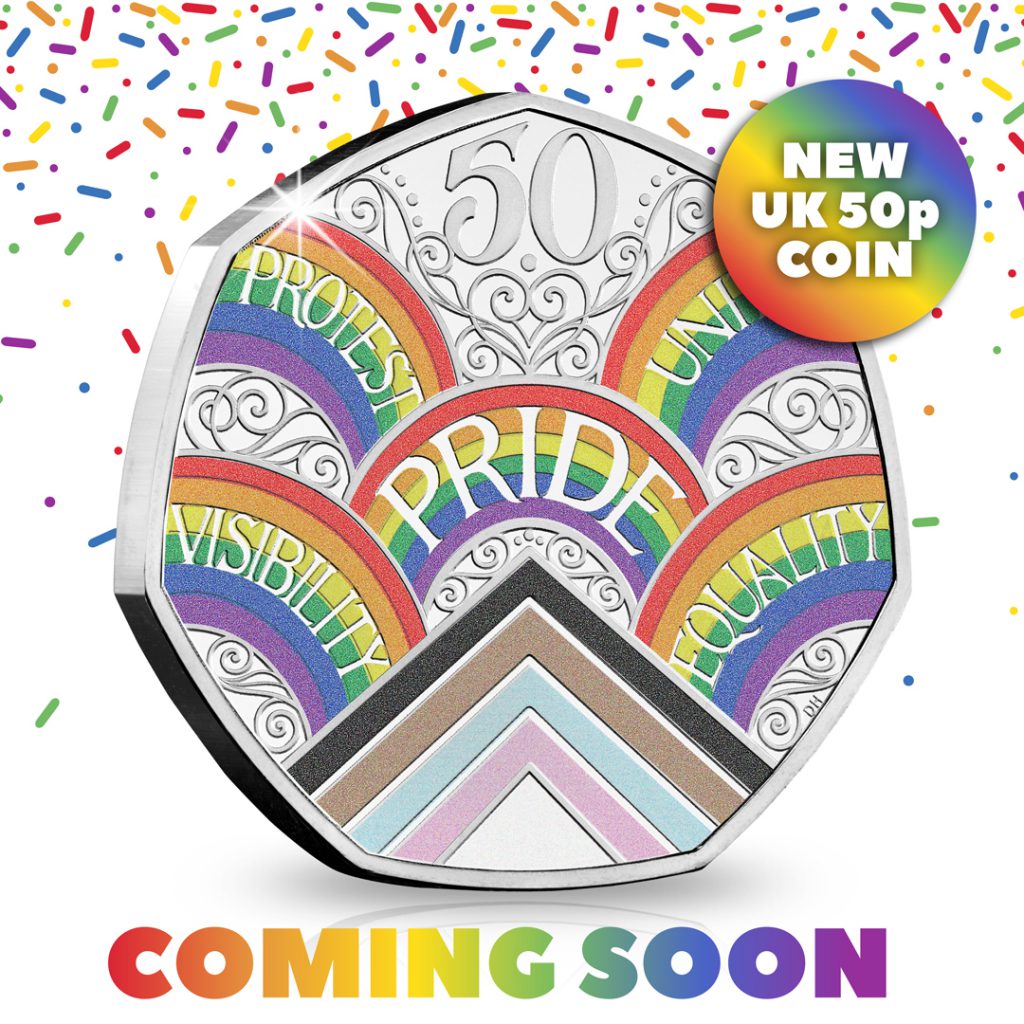 Designed by LGBTQ+ activist Dominique Holmes, this new 50p design features five rainbows — each accompanied with part of the inscription, "PRIDE PROTEST VISIBILITY UNITY EQUALITY". It's scheduled for release this summer, coinciding with Pride celebrations across the country.
A Collecting First
Collecting firsts are without a doubt some of the most popular coins released. They become much harder to source in the coming years, often seeing sell-outs across whole ranges! And, as the FIRST ever 50p released in honour of Pride, this coin is likely to be incredibly popular with collectors.
The coin will be available in multiple specifications, including the standard Brilliant Uncirculated and the stunning colour Silver Proof, adding apt depth and vibrancy to the design. For the ultimate collector's item, it's also available in Gold Proof too.
High Demand Expected
As well as being the very first UK coin to commemorate Pride, this coin also marks the 50th anniversary of the first UK Pride march, held in London, 1972. Pride in London 2022 will pay tribute to this by retracing the historic 1972 route around London.
Pride in London now attracts a huge crowd, with 1.5 million walking in the 2019 procession, with hundreds of thousands more attending other Pride events across the UK.
After a two-year hiatus due to COVID-19, this year's Pride events are expected to be more popular than ever — and with so much interest in this year's events, this UK-first 50p coin is expected to be in high demand.
---
If you want to ensure you don't miss out on owning the very first UK Pride 50p, make sure you sign up below for updates on this coin's release.
In a London based Reform Club, Phileas Fogg, was to place the biggest bet of his life.​​
Risking £20,000, Fogg and his recently hired valet, Jean Passepartout wagered they could travel the world in 80 days, with thanks to the new railroad in India.​​
Passing through exotic lands and dangerous locations, they seize whatever transportation is available, whilst racing against the clock.​​
In 2022, to celebrate the 150th anniversary of the first publication of Around the World in 80 Days, a brand-new collection of British Isles 50p coins has been issued.​
Authorised for release by Guernsey Treasury and fully approved by Her Majesty the Queen, this brand new issue is available in a range of specifications, the race is on to secure these coins for your collection… Click here to secure yours!
​Continue reading as we take you on a spectacular visual journey to five exotic destinations that Phileas Fogg travels to in the story, with the help of these brand new 50ps…​
The Around the World in 80 Days Coins​
London
Allahabad
Singapore​
Yokohama
San Francisco​
---
Have you read Jules Verne's famous tale of adventure, misfortune, and unexpected turns? Let us know in the comments below!​​
With the worldwide popularity of Around the World in 80 Days, spanning across generations, demand for these brand new 50p coins is sure to be high. Click here to view the entire range.​
---
​
In just 70 days the Queen will be celebrating her Platinum Jubilee. Her Majesty the Queen has confirmed that it will be celebrated with the nation's FIRST EVER Royal 50p coin.
The design has been revealed today, and it certainly is something to look forward to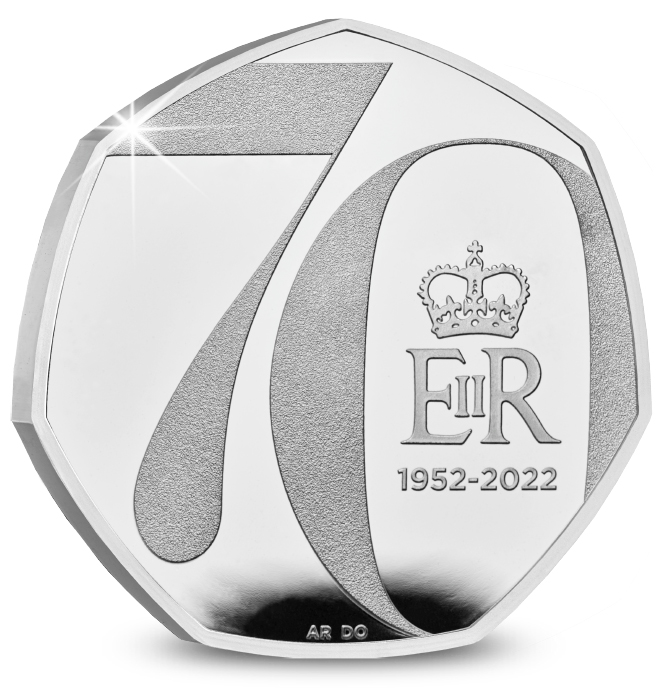 The new design features the all-important number '70', representing the 70 years that the Queen has been our Sovereign.
The Royal Proclamation has confirmed that the nation's FIRST Royal 50p will be issued in a range of specifications (including Platinum, Gold, Silver and of course Cupro-nickel).
We're really hoping that we'll see these 50p coins in circulation, and we're expecting serious collector demand rivalling that seen in 1977 and 2002.
And that's not all!
Intriguing alternative Queen's head design
It has also been confirmed there will be an exciting alternative Queen's Head design.
For now, that design still remains TOP SECRET, but we do know that it's going to portray Her Majesty on horseback, in what appears to be a nod to her original 1953 Coronation Crown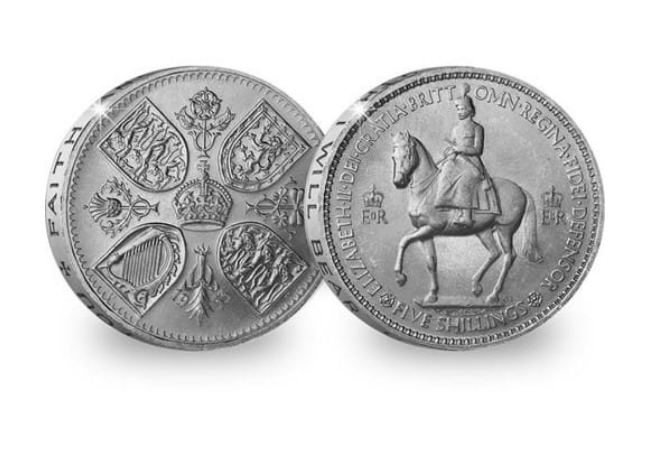 Sign up for PRIORITY ACCESS
As we mentioned, we're expecting serious collector demand as Britain's most popular coin will be used to commemorate this once in a lifetime moment.
The first UK coin released to mark the Platinum Jubilee (The UK 2022 Sovereign) SOLD OUT in UNDER A DAY. We're expecting the next Royal release to go the same way.