Posts Tagged 'Harry Potter'
For me, there is one mint in the world that has more artistic excellence, minting quality and a certain je ne sais quoi than any other: La Monnaie de Paris. Their pieces are more than coins – they're true pieces of art.
But that also means that they can be amongst some of the hardest pieces to get hold of. Issued in extremely low numbers, very few are ever made available for collectors outside of France. And that's definitely the case with these two NEW Harry Potter Silver 1oz Coins that have completely SOLD-OUT on the International market.
Two Superb Masterpieces from La Monnaie de Paris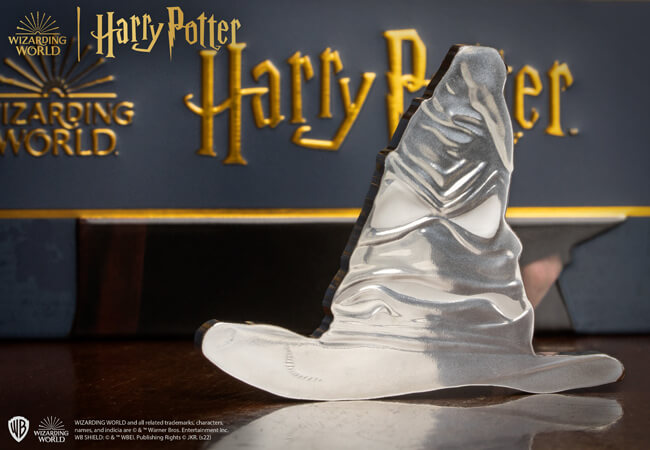 Strictly Limited to JUST 5000 collectors worldwide, the Mint have outdone themselves with these new issues, carefully crafted from 1oz of .999 Pure Silver. Just take a close look at the Proof finish to see for yourself – it really is minting quality at its finest. Their artistic excellence and minting quality mean their pieces are more than coins – they're true pieces of art.
Unfortunately, images can only go some way towards showing the artistic excellence that has gone into crafting these two new coins, so I implore you to take a look at the video below showcasing the new releases in more detail…
As I mentioned before, if you've heard of this Mint, you'll know that their coins can be amongst some of the hardest pieces to get hold of. Very few have been made available to collectors outside of France, and they have already completely sold out on the International market.
Pieces like this are few and far between so if you want to make sure you're one of a select number of UK collectors to own these new artistic masterpieces, you'll need to be quick.
It's time to inject some magic into your collection, this is your first look at the design of the UK's FIRST Harry Potter 50p…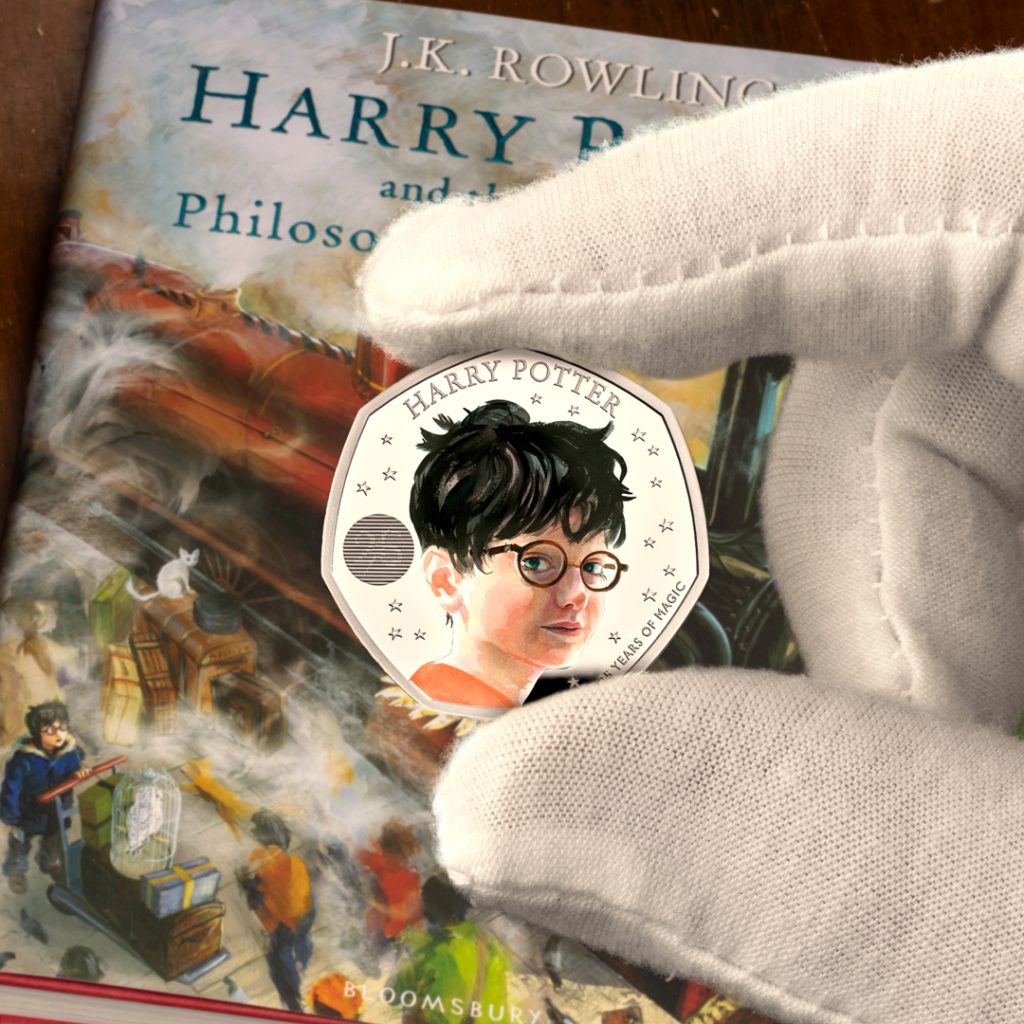 25 Years of Magic
2023 marks 25 years since the first publication of J.K. Rowling's Harry Potter and the Philosopher's Stone.
This was the first issue in what was to become a seven-part series of fantasy literature, inviting generations of readers to explore the magical world of witches and wizards.
The Harry Potter series is the highest-selling series of novels to ever exist, with millions of fans spanning across generations, and even around the globe. It's estimated that J. K. Rowling has sold over 500 million copies of her books, a testament to the popularity of the series.
Never before has there been an official UK coin featuring the Hogwarts School of Witchcraft and Wizardry, until now!
What will feature in the collection?
As well as the Harry Potter 50p coin, the Royal Proclamation has revealed that we can expect the following to feature in the collection:
A depiction of the Hogwarts Express and the figure of Harry Potter with the inscription, 'Hogwarts Express 25 Years of Magic'
A depiction of Albus Dumbledore and the inscription, 'Albus Dumbledore 25 Years of Magic'
A depiction of Hogwarts School and the inscription, 'Hogwarts 25 Years of Magic'
Sell-outs expected
2022 has already seen sell-outs across every denomination at The Royal Mint!
The Platinum Jubilee 50p and £5 coins sold out across their entire precious metal ranges within JUST hours of release. Just a month later, the Silver Proof, Silver Proof Piedfort, and Gold Proof specifications of the FA Cup £2 coin sold out within just a few hours.
With Harry Potter carrying a worldwide fanbase, we're expecting demand to outweigh availability for the precious metal ranges of this brand new 50p collection.
---
Register your interest below to be the first to hear updates about the UK Harry Potter 50p release.
The collecting world was taken by storm when 'Smartminting Reloaded™' was revealed in 2020. This new form of Smartminting™ allowed ultra-high relief and intricate detail on BOTH sides of the commemorative AND at 100% high relief.
Only achieved by a small number of Mints across the world, the exact techniques used for Smartminting™ are a fiercely guarded secret – much like the Wizarding World that this BRAND NEW commemorative honours…
In our latest video, Jonathan takes a closer look at this brand new Harry Potter Sorting Hat 2oz Commemorative, which is limited to JUST 350 collectors worldwide!
---
If you're interested…
Click here to own the Harry Potter Sorting Hat 2oz Commemorative >>