Posts Tagged 'Harry Potter'
Introducing the second coin in the UK Harry Potter 50p series, the Hogwarts Express 50p.
This spellbinding new UK 50p features a design of the iconic Hogwarts Express train, taken directly from the cover of Jim Kay's 2015 illustrated edition of Harry Potter and the Philosophers stone.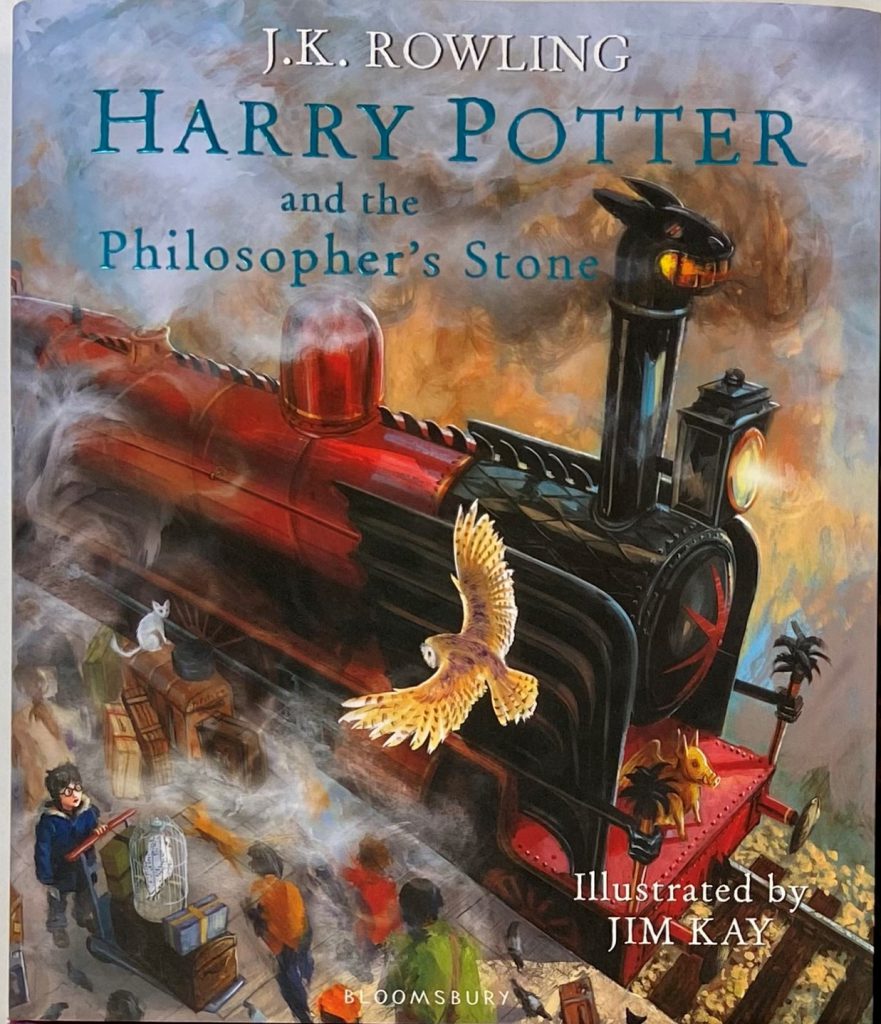 Set to sell out
The first 50p in the series, featuring Harry Potter himself, was incredibly popular, with all key limited specifications selling out within just 2 hours of release, not surprising as it was the first ever UK Harry Potter 50p and it featured that special lenticular feature.
This unique feature returns on the Hogwarts Express UK 50p, showing the trademark Harry Potter lightning bolt and the number 25, celebrating 25 years since the publication of the first book.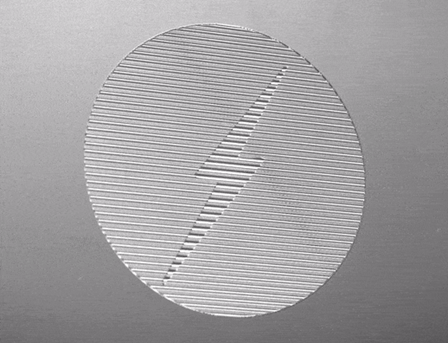 The FINAL individual collectable 50p featuring Queen Elizabeth II's portrait
It's been confirmed that the Hogwarts Express 50p will be the last individual collectable 50p to feature Her Late Majesty Queen Elizabeth II's portrait on the obverse. This means that any future UK collectable 50ps issued will bear the new King Charles III effigy.
The FIRST UK 50p series with dual monarchs
Importantly, the Hogwarts Express 50p will be the last Harry Potter 50p to feature Queen Elizabeth II's portrait. The other coins in the series will feature King Charles III's portrait, making this the first ever UK 50p series to feature two different obverse monarchs.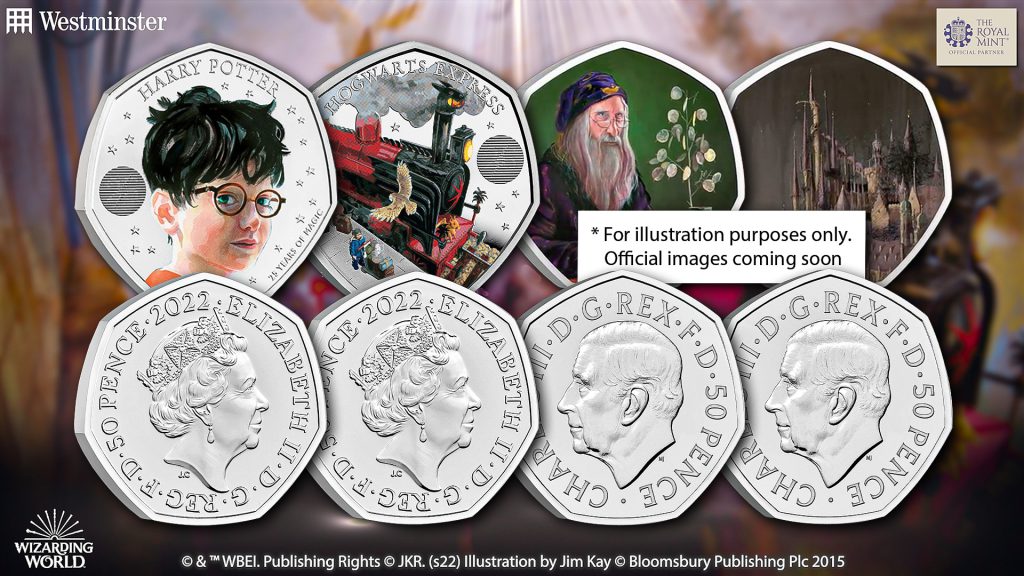 Feel Harry's excitement at the station
The Silver Proof Hogwarts Express 50p is struck from .925 silver to a pristine proof finish, and uses vivid colour to breathe life into the design. You can almost imagine standing on the platform waiting to board the train, feeling the excitement Harry must have felt.
You can, of course, also own the Hogwarts Express 50p in brilliant uncirculated quality.
And for something extra special, you can secure the most limited specification, gold proof.
The silver proof specification of this brand new 50p is strictly limited to just 15,000, so you'll have to act fast to get your hands on one.
Browse the Hogwarts Express 50p range and pre-order the others in the series >>
Watch our video to learn more
The countdown to Christmas has begun! With less than one month to go, we've got just the thing to brighten up your winter… an array of exquisite Christmas coins that could be yours this festive season!
Read on to learn more about the coins that have made it into The Westminster Collection's "Good List" and how you can secure these cracking stocking fillers yourself…
---
Coming in first with the best in snow is the Christmas Gifts Rotating 5oz Silver coin! Renowned for their incomparable sell-out history and remarkable innovative technology, The Royal Canadian Mint have certainly outdone themselves with this festive edition…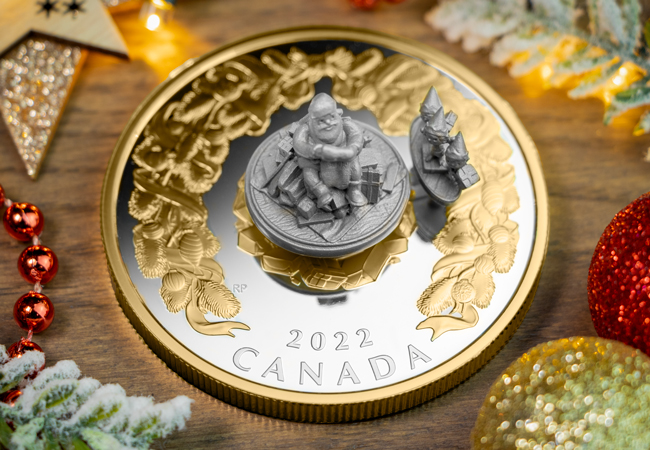 This exquisite Christmas coin is struck from 5oz of 99.99% pure silver and embellished with a gold-plated garland. What's more, the grand 65mm diameter allows you to appreciate every detail of this stunning minting!
Using a 3D sculpture and gyroscopic technology, Santa and his elves are truly brought to life as the elves spin around the coin! Click here to see for yourself in our video! But hurry – we have less than 50 remaining! >>
---
Celebrate the 30th anniversary of the timeless classic Christmas film, The Snowman™, with his return to UK 50p coins. But to make this Christmas more special than ever, he is joined for the very first time by his four-legged friend: The Snowdog!
The adorable reverse design has been created by Robin Shaw – the assistant director of the original The Snowman™ and The Snowdog film – as it hits its 10-year anniversary.
The coin is accompanied by official Royal Mint packaging, which for this special occasion, takes the form of a stunning festive Christmas card encapsulating your Brilliant Uncirculated 50p!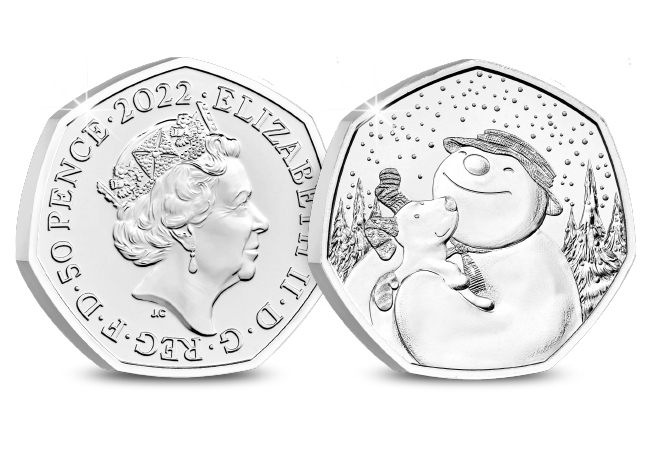 With our Gold and Silver allocation fully sold-out, you must act now and secure one of our remaining few Snowman™ and Snowdog 50ps to avoid missing out on one of the most popular releases this Christmas…
Click here to secure your The Snowman™ and The Snowdog BU 50p for the official Royal Mint price of JUST £11! >>
---
Treat yo'ELF this Christmas with the perfect stocking filler for all the family! This fun-filled lenticular coin from The Royal Canadian Mint is embellished with the rich colours of Christmas and an interactive feature only you can control…
Tilt the coin from one way to another and watch Santa's elves hop around his sleigh!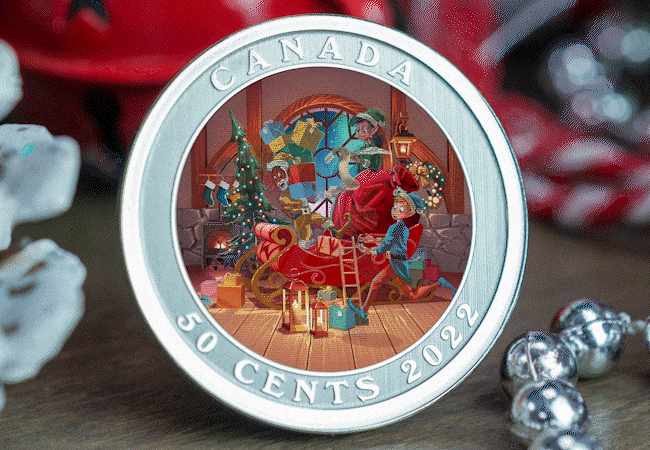 The Royal Canadian Mint have been producing exquisite lenticular coins since 2008. But despite their changing designs, one thing stays the same… consistent sell-outs! Even with mintages as high as 100,000, lenticular coins still fly off the shelves.
But with less than 40 remaining and Christmas right round the corner, this tiny allocation won't be around for long…
So, make someone's Christmas with the brand-new Santa's Sleigh Lenticular Coin and secure yours today for JUST £29.99 (+p&p) >>
---
In 2018, The Royal Mint celebrated Christmas with the Nutcracker £5 coin. Designed by acclaimed Royal Mint engraver, Harry Brockway, this coin depicts the enchanting Christmas Nutcracker scene!
Struck to superior Brilliant Uncirculated quality, your coin has been carefully encapsulated in Official Change Checker packaging with that all-important security hologram, guaranteeing its quality and authenticity.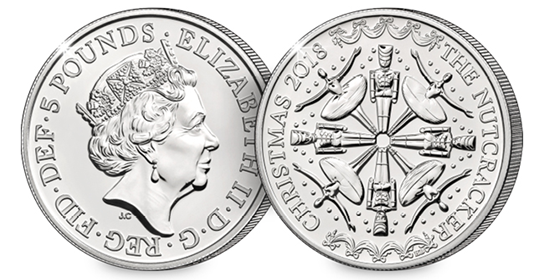 Given its stunning minting and festive sentiment, this coin is now SOLD-OUT at the Royal Mint! But today, we have a select few remaining just in time for Christmas at the small price of £24.99.
Click here to avoid missing out on this sell-out coin! >>
---
Following the extreme success of the 2022 Harry Potter 50p's, it is only fitting to celebrate Christmas at Hogwarts with this Harry Potter Christmas Commemorative!

Featuring the iconic Hogwarts 'H' symbol in vivid full-colour, this stunning product has been expertly plated in 24 Carat Gold to an immaculate Proof finish.
But, out of the 2,022-edition limit, we have just 32 remaining! So, get your wands at the ready this festive season and give someone a spellbinding Christmas…
Click here to magic yours into your collection NOW! >>
---
Explore the rest of the Christmas range yourself – find the perfect gift for you or your loved ones this festive season by clicking here >>
The UK's FIRST Harry Potter 50p is now available, and it features a special lenticular element. In this blog, I'll tell you why Harry Potter collectables are some of the most sought-after out there…
The stories of Harry Potter are among some of the most-popular in the world.
In fact, more than 500 million copies of the Harry Potter books have sold worldwide!
Around the world, Harry Potter themed collectables and memorabilia are extremely popular with collectors and fans alike.
Particularly, first editions of Harry Potter collectables, or those with unique features are particularly in-demand.
Considering the brand new Harry Potter 50p is both a UK FIRST and it includes a special lenticular feature, it will surely follow in some HUGE footsteps. But, how much have previous Harry Potter collectables sold for on the secondary market?
Sought-after Harry Potter collectables
Let's take a look at some Harry Potter memorabilia that has fetched HUGE sums on secondary market sites….
The Tales of Beedle the Bard
The Tales of Beedle the Bard is a fictional book mentioned in Harry Potter and the Deathly Hallows and it was brought to life when JK Rowling hand-wrote and self-illustrated 7 copies of the book.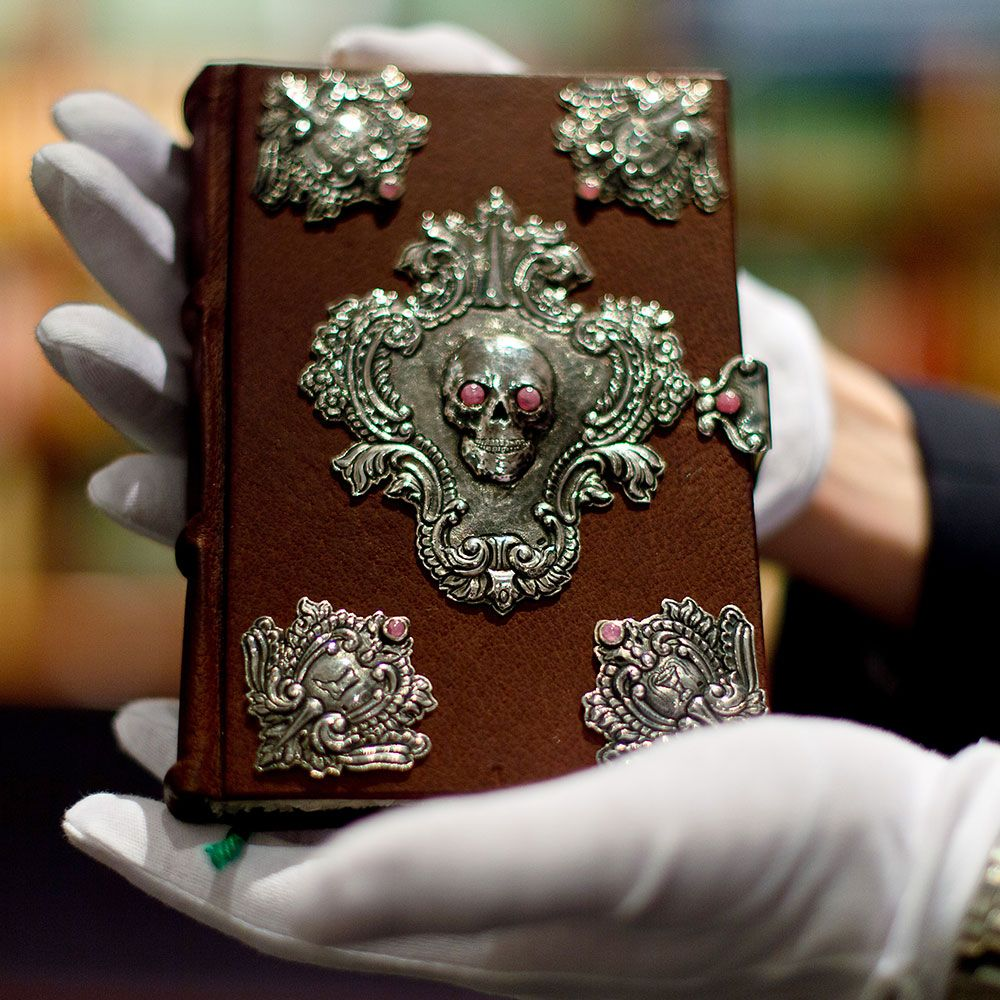 All 7 copies were bound in Moroccan leather and decorated with silver ornaments and semi precious stones. These books are incredibly rare with only 7 in existence.
Subsequently, one sold at auction for £1.95 million, a world record for a modern manuscript!
This is a key example of how edition limits can drive up demand for collectable items.
Considering the strict worldwide edition limits of the precious metal Harry Potter 50p coins, we don't expect these to be available for long…
Chocolate Frog Trading Cards
The Gold Albus Dumbledore Trading cards, available in the Harry Potter Chocolate Frogs, were previously been listed on eBay for over $900!
These cards are especially in demand as they are only available from Universal Studios in Japan and feature a special lenticular design.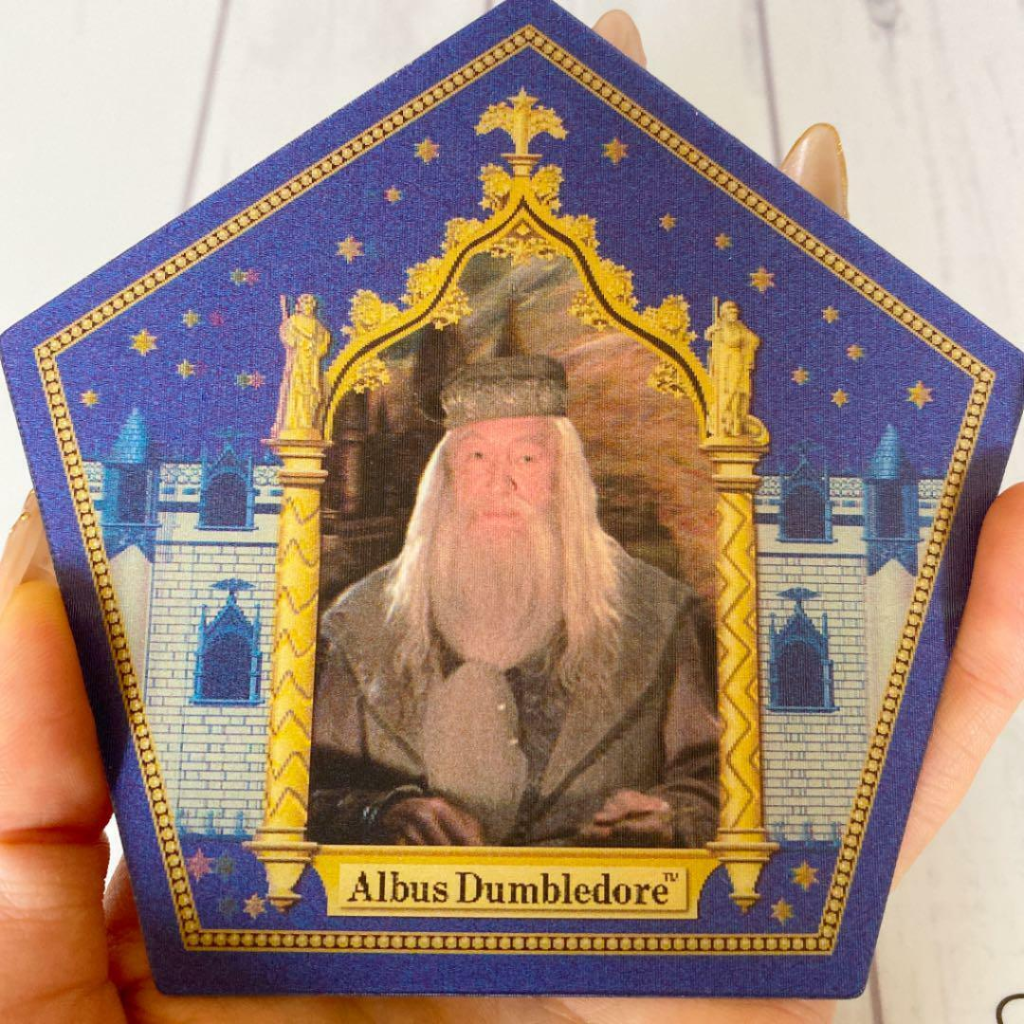 Like the Albus Dumbledore Trading Card, the UK's FIRST Harry Potter 50p excitingly also features a unique lenticular feature.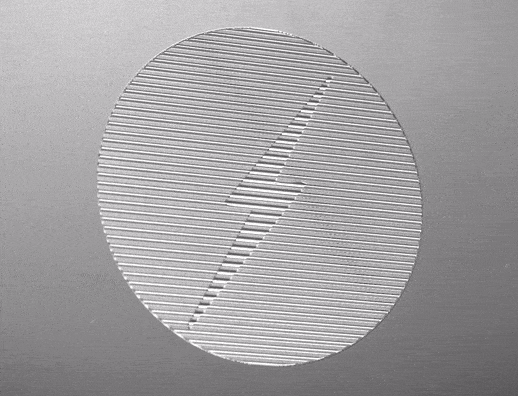 Evidently, Harry Potter themed collectables with strict edition limits and unique features can be worth a small fortune.
And, with recent UK 50p launches selling out at The Royal Mint in limited edition presentations, including the recently issued BBC 50p, this brand new coin is sure to be a hit with collectors.
So, don't hesitate in adding the UK's first Harry Potter 50p to your collection.