Posts Tagged 'Gold Sovereign'
Late last year the UK 2022 Proof Sovereign was released featuring a one-year-only design change to celebrate Her Majesty's Platinum Jubilee.
10,500 were made available at 9am on launch day.
By 6pm that very same day they were gone.
That made it the fastest-selling sovereign ever.
But a new UK sovereign could break that record…
Just Released: The UK 2022 Piedfort Sovereign
The special Piedfort edition of the UK 2022 Proof Sovereign has just been released. With an edition limit of just 3,250 — less than one-third of the edition limit of its Proof Sovereign counterpart — thousands of collectors wanting to own both are set to miss out.
An extremely rare specification of Sovereign
This is only the third Piedfort Sovereign to be struck by The Royal Mint.
When the first Piedfort Sovereign was released in 2017 to mark the bicentenary of the modern sovereign, it too sold out in just 24 hours.
This new release has an edition limit of 500 less, so another fast sell-out looks guaranteed.
The pinnacle of Royal Mint craftsmanship
Piedfort coins are some of the finest examples of British craftsmanship and the Gold Proof Piedfort Sovereign is no exception. Each has been struck from 22-carat Gold, however, the Piedfort Sovereign has been struck using a double-thickness blank, meaning it contains twice the weight of Gold.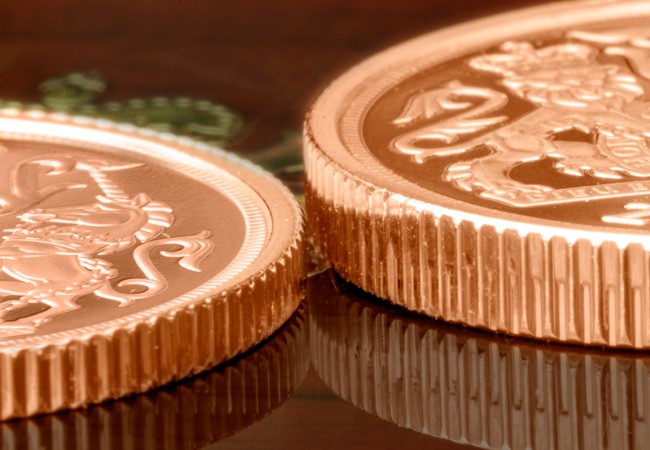 Considered extremely prestige pieces, Piedfort coins continue to be limited issues, and the striking of such coins is strictly reserved for the most important events. Therefore, it seems fitting for one to be issued in our Queen's milestone Platinum Jubilee year.
Act quickly or risk missing out
With the UK 2022 Proof Sovereign and the very first UK Piedfort Sovereign both selling out within 24 hours, this latest release is practically guaranteed to follow suit. High demand is guaranteed.
Thousands of collectors will miss out. Make sure you're not one of them.
Register below and we'll contact you about how you can own one of the UK 2022 Piedfort Sovereigns from our extremely limited stock.
Many look back fondly at 1966, when Bobby Moore's team beat West Germany 4-2 in the Football World Cup final, securing the coveted trophy.
In 2003, rugby fans cheered as England defeated Australia in the nail-biting Rugby World Cup final.
And, the 2019 ICC Cricket World Cup saw the England team claim victory over rivals New Zealand.
All 3 sporting events have been forever engraved into England's history books, and they are revisited by fans each time the World Cup tournaments come back around.
Celebrating the legacy of our sporting achievements, the Sovereign World Cup Winners Collection brings together 3 historic Sovereigns.
Each represents the 3 years that England's sporting teams were victorious in a World Cup competition have been hand selected to form this magnificent collection.
These have been incredibly difficult to source – particularly the 1966 Sovereign, owing to the fact it is over 50 years old.
Because of this scarcity, only 25 collections are available. And, when you consider their precious metal content and the great significance of these years, they surely won't be available for long.
If you become one of just 25 collectors to own this sporting Sovereign trio, you'll be able to stylishly present them in a luxurious wooden display case for all to see.
To find out more about this incredible collection, click here >>
Did you know that the Gold Sovereign has an incredibly rich history stretching back over 530 years!
Known as the flagship coin of Great Britain, it's easily one of the most famous coins in the world.
And in my latest video I tell you everything you need to know spanning from 1489 to the modern day.
---
If you're interested…