Posts Tagged 'Piedfort Sovereign'
Late last year the UK 2022 Proof Sovereign was released featuring a one-year-only design change to celebrate Her Majesty's Platinum Jubilee.
10,500 were made available at 9am on launch day.
By 6pm that very same day they were gone.
That made it the fastest-selling sovereign ever.
But a new UK sovereign could break that record…
Just Released: The UK 2022 Piedfort Sovereign
The special Piedfort edition of the UK 2022 Proof Sovereign has just been released. With an edition limit of just 3,250 — less than one-third of the edition limit of its Proof Sovereign counterpart — thousands of collectors wanting to own both are set to miss out.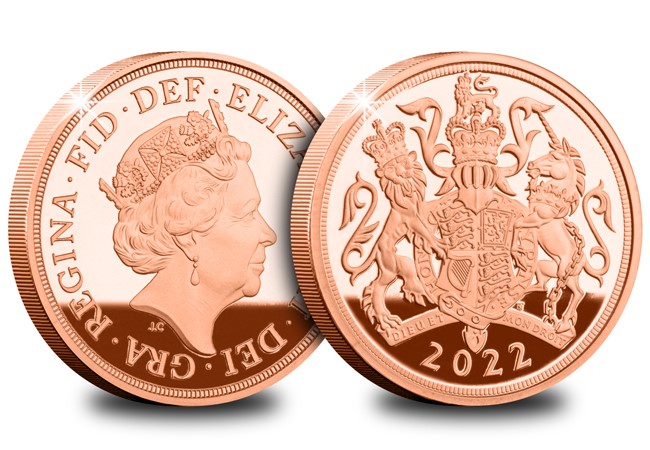 An extremely rare specification of Sovereign
This is only the third Piedfort Sovereign to be struck by The Royal Mint.
When the first Piedfort Sovereign was released in 2017 to mark the bicentenary of the modern sovereign, it too sold out in just 24 hours.
This new release has an edition limit of 500 less, so another fast sell-out looks guaranteed.
The pinnacle of Royal Mint craftsmanship
Piedfort coins are some of the finest examples of British craftsmanship and the Gold Proof Piedfort Sovereign is no exception. Each has been struck from 22-carat Gold, however, the Piedfort Sovereign has been struck using a double-thickness blank, meaning it contains twice the weight of Gold.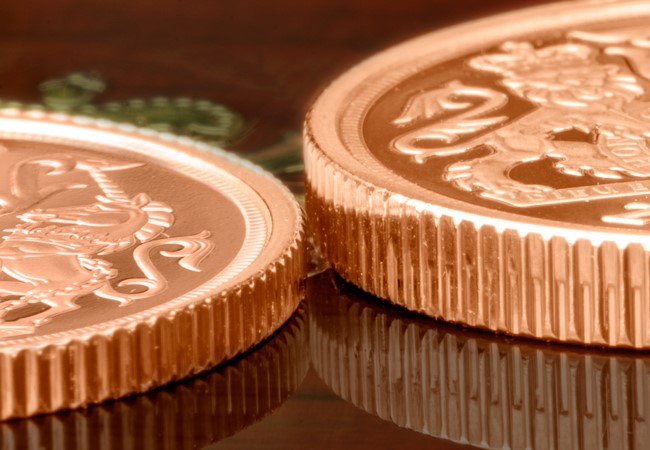 Considered extremely prestige pieces, Piedfort coins continue to be limited issues, and the striking of such coins is strictly reserved for the most important events. Therefore, it seems fitting for one to be issued in our Queen's milestone Platinum Jubilee year.
Act quickly or risk missing out
With the UK 2022 Proof Sovereign and the very first UK Piedfort Sovereign both selling out within 24 hours, this latest release is practically guaranteed to follow suit. High demand is guaranteed.
Thousands of collectors will miss out. Make sure you're not one of them.
Register below and we'll contact you about how you can own one of the UK 2022 Piedfort Sovereigns from our extremely limited stock.
The Gold Sovereign is undoubtedly one of the most famous gold coins in the world. It's a classic piece of coinage that is coveted the world over and is highly sought after every year by thousands of collectors.
But have you heard of a Piedfort Sovereign? They're incredibly rare and are some of the most highly sought-after issues I've ever seen – demand for the first UK Piedfort Sovereign was so high that it sold out within 24 hours!
Now, in its 165th year, the Perth Mint has created numismatic history by releasing the first ever Australian Piedfort Sovereign.
Crucially, there are three key reasons why this limited edition coin is set to be the most collectable and sought-after Sovereign ever issued…
1. It's a piece of numismatic history
The Australian Sovereign is as close to a well-kept coin secret as you're going to find. It's been struck every year since 1855 to the same exact specification as the UK Sovereign.
Importantly, this is the very first time the Australian Sovereign has been struck to a Piedfort specification. This makes it a significant piece of numismatic history, as it is the first-of-its-kind to ever be struck.
But it's not only the Piedfort specification that makes this coin historically significant. The classic Australian Sovereign design features a special one-year-only "165" privy mark, to mark the 165th anniversary of the first Australian Sovereign. The Sovereign is the 'King of Coins' so this superior issue couldn't be a more fitting tribute.
These two facts alone make this issue incredibly desirable and will make it a priority for collectors in the future.
2. Superior, highly collectable specification
In the 12th century Piedforts were considered prestige pieces and ownership was often used to signify a person's wealth and power. Today, Piedforts continue to be limited issues and striking of such pieces is reserved strictly for the most important events.
Struck on double thickness blanks, Piedforts are twice the weight and contain twice the amount of precious metal as their standard coin counterparts. They're some of the finest examples of coin craftsmanship you'll ever see.
What's more, they have tiny edition limits and consequently fast sell-out rates. This makes them some of the most collectable coins around.
3. Sell-out all but guaranteed
I saved the most significant point for last. You see, when the very first UK Piedfort Sovereign was released in 2017, with an edition limit of 3,500, it completely sold out within 24 hours at the Mint.
Compare this to the very first Australian Piedfort Sovereign, with a worldwide edition limit of 350 coins. Yes, you read that correctly, JUST 350 single Australian Piedfort Sovereigns have been issued – that's a mere TENTH of the number of UK Piedfort Sovereigns that sold out in 24 hours.
The high demand of Piedfort Sovereigns suggests that we are looking at a record-breaking sell-out.
---
If you're interested…
As official Perth Mint distributors we have been fortunate to secure a limited number of these limited edition Sovereigns for UK collectors. Just 350 have been issued worldwide, making it ten times rarer than the first ever UK Piedfort Sovereign that sold out within 24 hours of release.
Considering that this coin is a numismatic 'first' very few will make their way out of Australia, meaning your chances of owning one are very limited. Don't hesitate, click here for more information >>