Posts Tagged 'gold proof coin'
2023 marks the 75th anniversary of Britain's National Health Service. And today, we celebrate the pivotal role that the NHS has played in our lives for decades with a brand-new coin range.
But first, let's take a look back at the service which touches the lives of millions every day…
Britain, 1948
The National Health Service was founded in 1948 and was the first universal health system to be available to all, completely free of charge.
The Minister of Health at the time, Aneurin Bevan, introduced the service to the British people who had previously been unable to afford medical bills and had only ever known insurance-based schemes to cover the cost of healthcare.
But, the NHS offered healthcare to all for not a single penny, and revolutionised medial treatment as the people of Britain knew it…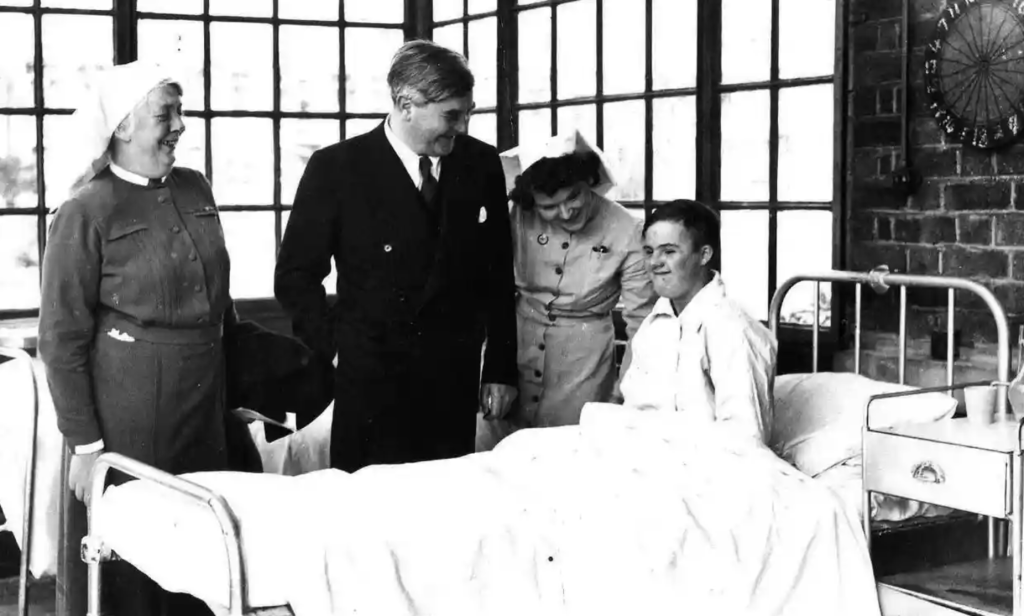 Establishing the NHS
Since 1948, the NHS has grown into an incredible service, from Britain's first heart transplant in 1958 to Europe's first liver transplant in 1968.
Renowned for their large-scale vaccination programmes, the NHS protected children from whooping cough, measles and tuberculosis – and in 1999, the meningitis C vaccine was offered nationally as a global first.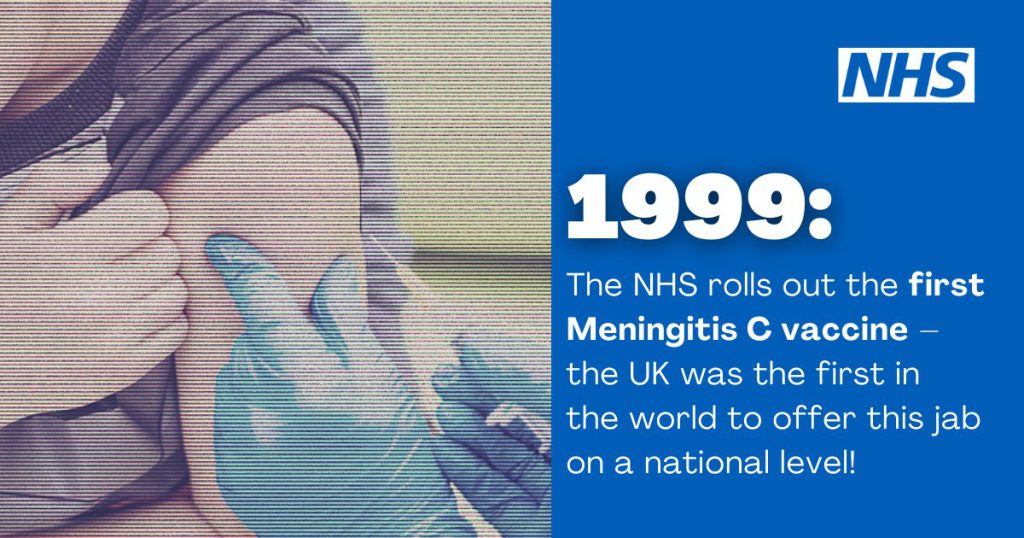 The NHS has delivered huge advances in health care – not only have they carried out revolutionary liver, heart and lung transplants, but they were also the first health service in the world to begin Covid-19 vaccinations. They continue to strive to pioneer new treatments and technologies, such as bionic eyes and the world's first rapid whole-genome sequencing service.
And following the shocking impact that Covid-19 had on our National Health Service, now is the perfect time to offer gratitude for decades of selfless, tireless and relentless work.
A Sentimental 50p
Therefore, to not only pay tribute to the 75th anniversary of the NHS, but to also offer appreciation for their care, compassion and devotion throughout the years, The Royal Mint have issued a new coin range.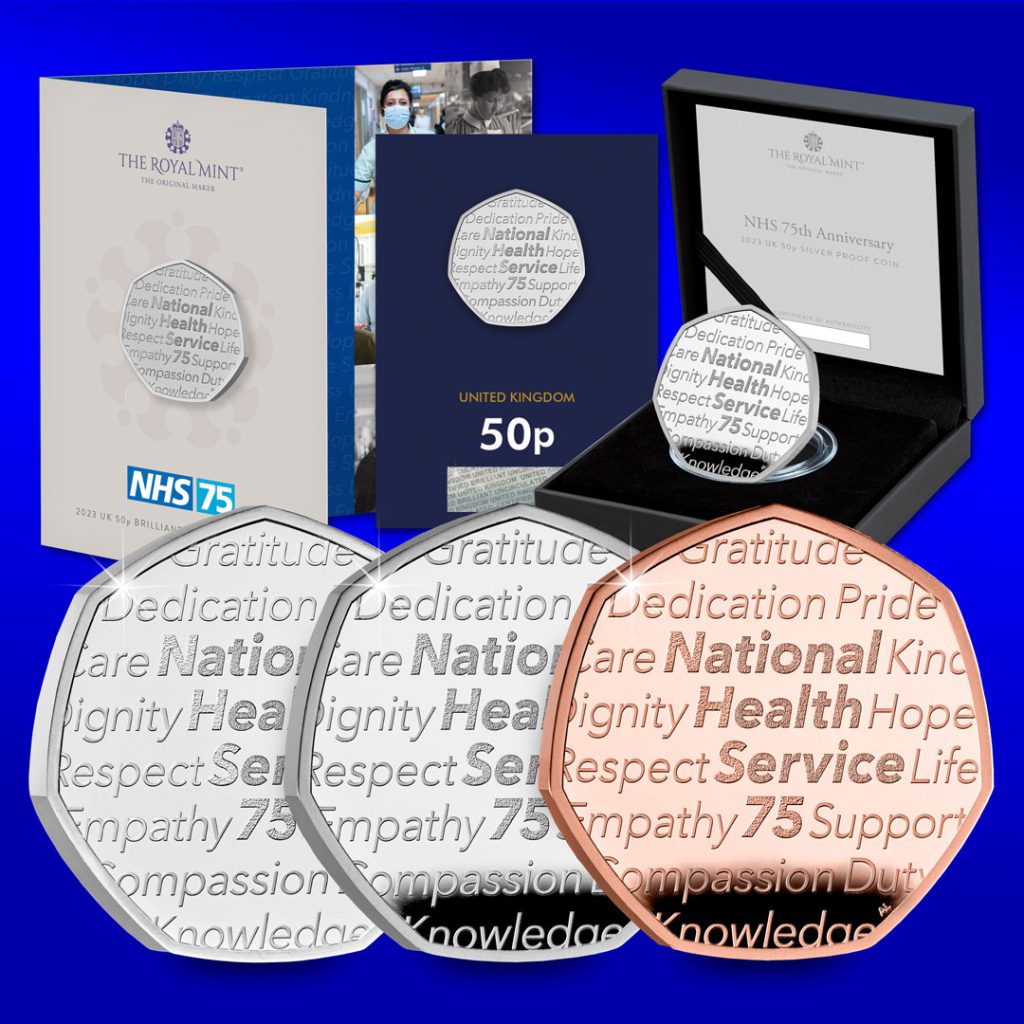 Available in Brilliant Uncirculated Quality, Silver Proof and Gold Proof, your 50p coin features a design that showcases words of appreciation for our NHS workers, both past and present.
So, celebrate the 75th anniversary of our NHS with a stunning brand-new 50p coin! Click here to explore the range >>
The new 2021 Gold Proof Sovereign has been released today, and it's sure to be the Sovereign release of the decade. But you may only have days to own one. Let me tell you why…
We're in the golden age of the Proof Sovereign. As you may know, the Proof Sovereign has become the UK's flagship annual release that's highly sought-after worldwide.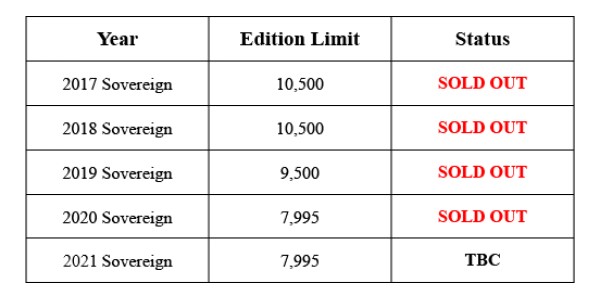 As you can see, recent UK Gold Proof Sovereigns have an undisputed track record of completely selling out. Many with a matter of weeks.
TWO special features to mark Her Majesty's incredible reign
In 2021 we will mark the Her Majesty the Queen's milestone 95th birthday.
To celebrate this, the Proof Sovereign features a special one-year-only unique '95' privy mint mark. Sovereigns featuring privy marks are some of the most collectable Sovereigns around, so demand WILL be high.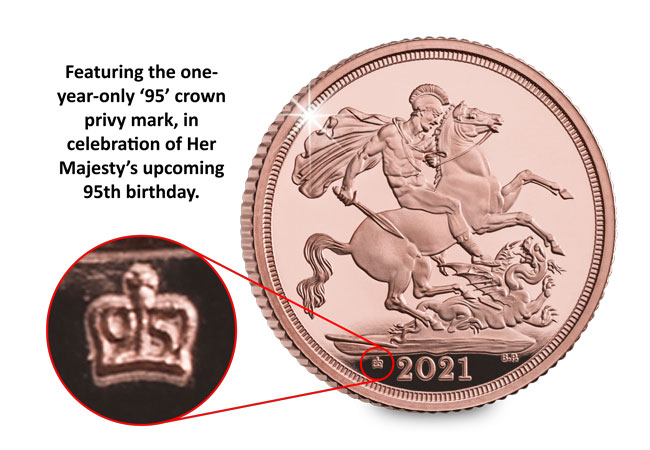 One-year-only privy marks are only applied to coins for the most significant events and anniversaries and this is certainly an important one.
But that's not all!
Most significantly, for the first time since the Proof Sovereign was first issued as a collector's piece in 1979, the specification has been altered and just 95 mill marks have been precisely engraved on the edge of the coin. A Sovereign would usually have 108 mills. Each one of the 95 mill marks on this coin represents a year of Her Majesty's life, and is an exceptional tribute to her incredible life and reign.
These TWO special features mean that this Sovereign will be a collecting priority and is sure to be the most sought-after yet.
The most significant Sovereign of this decade
Queen Elizabeth IIs' reign is arguably one of the most important and impressive in Britain's history.
That's because she is longest reigning head of state the UK, and in fact the world, has ever seen. 81% of the British population have been born following her coronation, so she is the only monarch that the majority of us have ever known.
Not only that, only a mere 0.9% of British people are over the age of 90 – so our Queen is part of a very elite club! This could very well be the most significant Sovereign we see this decade – it's forever a symbol of the Queen's longevity.
22 Carat Gold Pedigree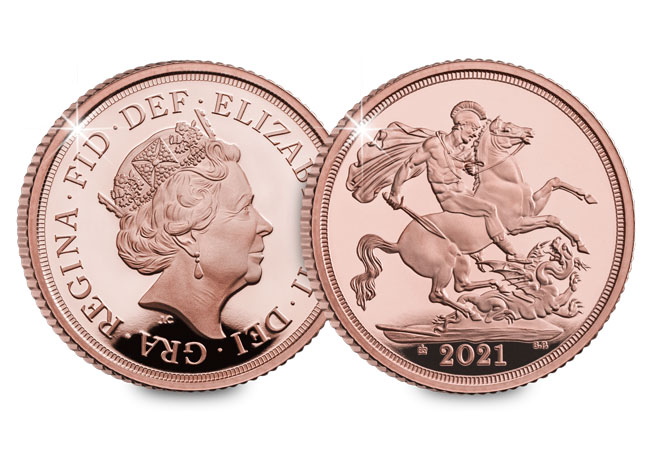 The 2021 Sovereign is minted from 22 Carat Gold and it is this historical pedigree that makes the coin so admired and sought-after around the world.
It is also one of the finest examples of British craftsmanship. The exceptional 'proof' finish is the result of the coin being struck up to 4 times using specially polished dies.
The time and effort required to produce the frosted relief and mirrored background of the coin is why a proof finish is considered the pinnacle of the mint-masters art – and the most sought-after by collectors.
And with an edition limit of JUST 7,995 worldwide – the SAME edition limit as last year's Sovereign that COMPLETELY SOLD OUT in a matter of weeks – this year's Proof Sovereign has all the elements to be the most collectable gold coin of the year, if not decade.
---
If you're interested…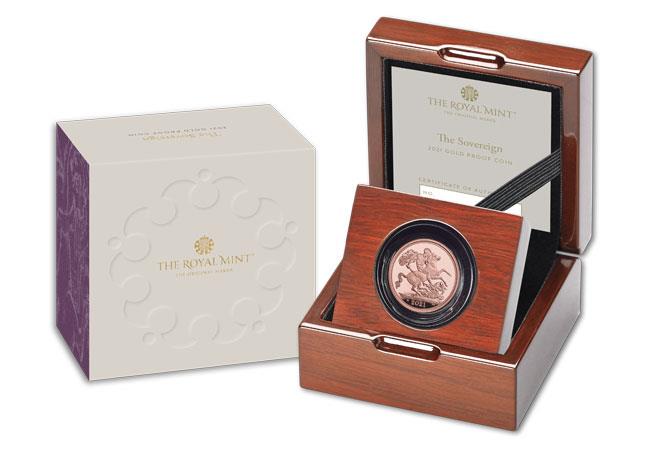 You can secure the 2021 Gold Proof Sovereign now, but you'll have to act quickly. You can secure yours today for a down payment of JUST £62.50 followed by nine further interest-free instalments – the most affordable way to own the new coin.
The Gold Sovereign is undoubtedly one of the most famous gold coins in the world. It's a classic piece of coinage that is coveted the world over and is highly sought after every year by thousands of collectors.
But have you heard of a Piedfort Sovereign? They're incredibly rare and are some of the most highly sought-after issues I've ever seen – demand for the first UK Piedfort Sovereign was so high that it sold out within 24 hours!
Now, in its 165th year, the Perth Mint has created numismatic history by releasing the first ever Australian Piedfort Sovereign.
Crucially, there are three key reasons why this limited edition coin is set to be the most collectable and sought-after Sovereign ever issued…
1. It's a piece of numismatic history
The Australian Sovereign is as close to a well-kept coin secret as you're going to find. It's been struck every year since 1855 to the same exact specification as the UK Sovereign.
Importantly, this is the very first time the Australian Sovereign has been struck to a Piedfort specification. This makes it a significant piece of numismatic history, as it is the first-of-its-kind to ever be struck.
But it's not only the Piedfort specification that makes this coin historically significant. The classic Australian Sovereign design features a special one-year-only "165" privy mark, to mark the 165th anniversary of the first Australian Sovereign. The Sovereign is the 'King of Coins' so this superior issue couldn't be a more fitting tribute.
These two facts alone make this issue incredibly desirable and will make it a priority for collectors in the future.
2. Superior, highly collectable specification
In the 12th century Piedforts were considered prestige pieces and ownership was often used to signify a person's wealth and power. Today, Piedforts continue to be limited issues and striking of such pieces is reserved strictly for the most important events.
Struck on double thickness blanks, Piedforts are twice the weight and contain twice the amount of precious metal as their standard coin counterparts. They're some of the finest examples of coin craftsmanship you'll ever see.
What's more, they have tiny edition limits and consequently fast sell-out rates. This makes them some of the most collectable coins around.
3. Sell-out all but guaranteed
I saved the most significant point for last. You see, when the very first UK Piedfort Sovereign was released in 2017, with an edition limit of 3,500, it completely sold out within 24 hours at the Mint.
Compare this to the very first Australian Piedfort Sovereign, with a worldwide edition limit of 350 coins. Yes, you read that correctly, JUST 350 single Australian Piedfort Sovereigns have been issued – that's a mere TENTH of the number of UK Piedfort Sovereigns that sold out in 24 hours.
The high demand of Piedfort Sovereigns suggests that we are looking at a record-breaking sell-out.
---
If you're interested…
As official Perth Mint distributors we have been fortunate to secure a limited number of these limited edition Sovereigns for UK collectors. Just 350 have been issued worldwide, making it ten times rarer than the first ever UK Piedfort Sovereign that sold out within 24 hours of release.
Considering that this coin is a numismatic 'first' very few will make their way out of Australia, meaning your chances of owning one are very limited. Don't hesitate, click here for more information >>