Each year, we work in partnership with the Royal British Legion to create bespoke coins and commemoratives, including a Poppy Masterpiece coin.
This year's official Royal British Legion Poppy Masterpiece coin has just been released. And this 2022 issue is especially important as it marks the 40th anniversary of the Falklands Conflict. The 2022 RBL Poppy Masterpiece features 39 stylised poppies surrounding one central, hand-painted, red poppy.
Every 2022 RBL Poppy Masterpiece coin is individually hand-painted by our in-house artist Adam Taylor. He used traditional model painting techniques, which means each one has unique brush strokes and subtle differences in colour.
Gifting a Masterpiece
We met with Falklands Veteran Chris Caroe to learn about his experience during the conflict and his subsequent support of the Royal British Legion.
To thank Chris for his service and for sharing his story with us, we gifted him one of the 2022 RBL Poppy Masterpieces. You can watch his reaction below.
If you're interested…
We're now taking commissions for this year's Masterpiece (just like the one we gifted to Chris Caroe!) so you have a limited opportunity to own one for yourself. Click here to find out more about this impressive release and reserve yours >>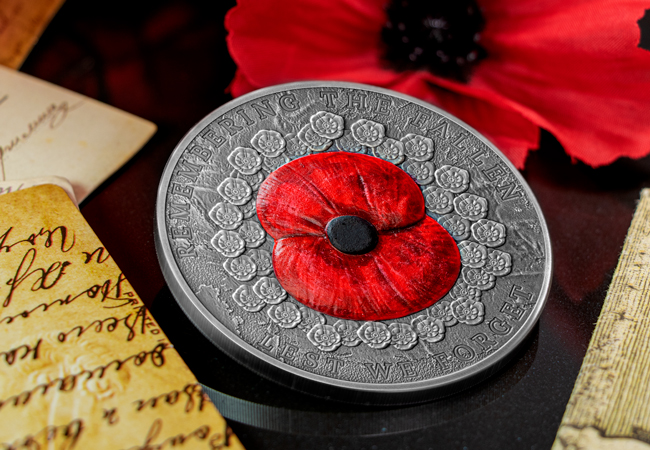 On 30th September, The Royal Mint revealed the first King Charles III coins which featured His Majesty's portrait for the first time.

News articles around the world reported on these new coins in anticipation of their release yesterday morning.
In the 3 days between the coin designs being revealed and their issue yesterday, significantly higher interest was generated for these coins compared to the sell-out Platinum Jubilee coins issued earlier this year.
High demand for King Charles III coins drives hour-long queues
At 9am this morning, The Royal Mint's website had a queue of over 45,000 people. By 11.30am, it had increased to over 66,000.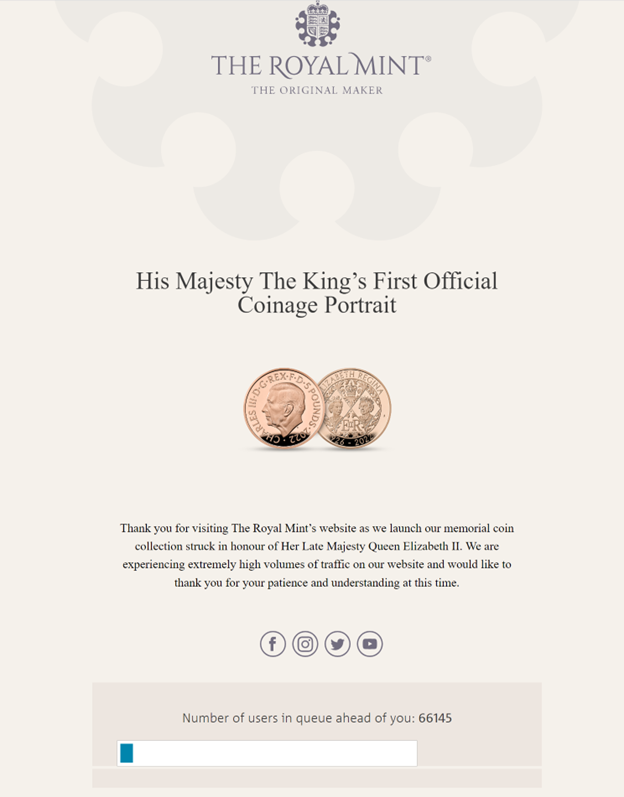 Within just an hour of release, all Silver Proof limited edition presentations had sold out at The Royal Mint, including the 5oz, 10oz, and Kilo Silver Proof coins.
However, The Royal Mint has confirmed that the 1oz Silver Proof coin doesn't have an edition limit, but will only be available until Saturday, 31 December 2022.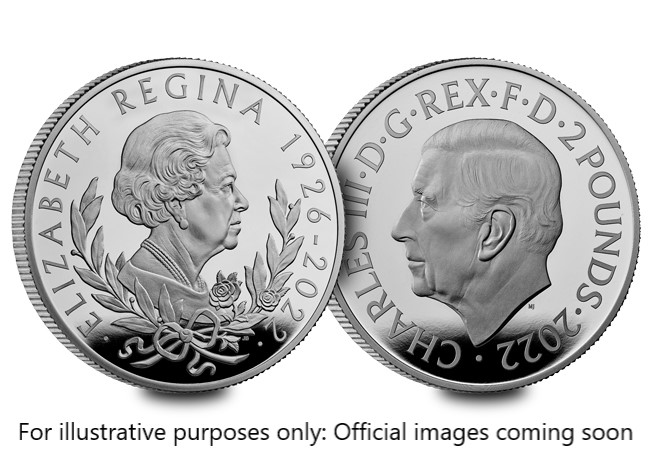 Issued in memory of Queen Elizabeth II, The Royal Mint has imposed a strict buying window for the coins, which is also driving demand.
So, please don't delay. They're available to buy here now >>
Queen Elizabeth II Memorial 50p
Included in the Queen Elizabeth II Memorial coin range is a brand new UK 50p, expected to enter circulation by December 2022.
This is the FIRST UK coinage to feature King Charles III on the obverse, designed by renowned sculptor Martin Jennings and fully approved by His Majesty the King.
The reverse design by Edgar Fuller and Cecil Thomas takes inspiration from the 1953 Coronation Crown.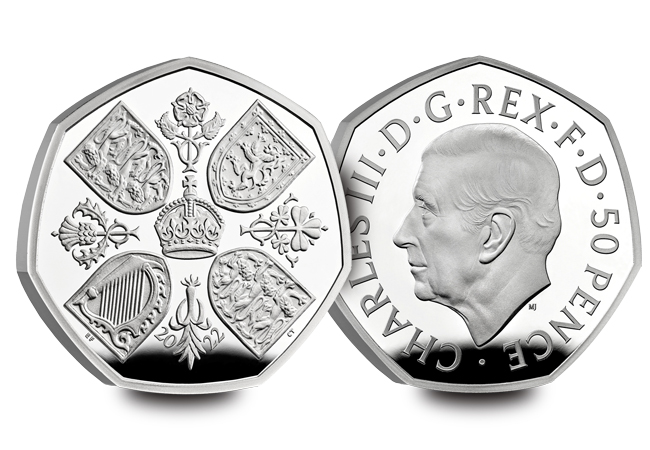 Queen Elizabeth II Memorial £5
The Queen Elizabeth II Memorial £5 also features the first King Charles III effigy by Martin Jennings on the obverse.
The reverse design by John Bergdahl features two new portraits of Queen Elizabeth II along with the years of her life, 1926-2022.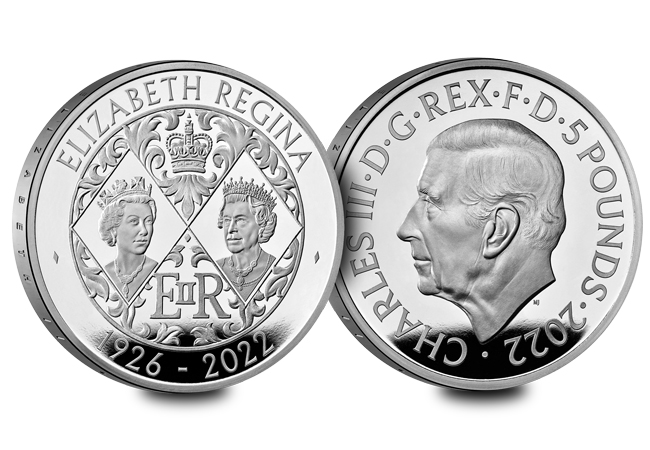 ---
The Queen Elizabeth II Memorial coins are the first UK coins to feature King Charles III's effigy on the obverse, and are already some the most collectable and sought after coins in history.
Secure the Queen Elizabeth II Memorial coins for your collection here >>
---
The Silver Maple Leaf Set is one of the Royal Canadian Mint's most popular annual flagship releases and is a key piece for many collectors.
There are a few reasons I suspect the new 2023 Silver Maple Leaf Set will be the most sought-after fractional set yet – let me tell you why…
Low Mintage – SOLD OUT at the Mint!
This year the edition limit is more important than ever before, because it matches the edition limit of the SOLD OUT 2021 and 2022 sets – JUST 3,000.
This set has also already sold out at the Royal Canadian Mint, making it even harder to secure.
There is no doubt that there won't be enough to satisfy demand. Particularly when you learn the theme of this new issue…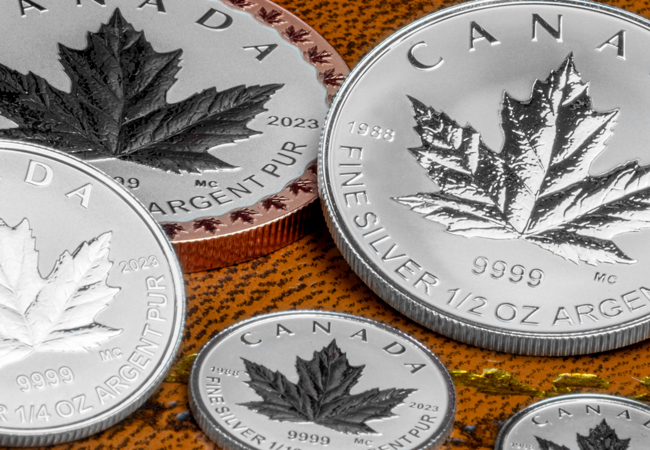 35th Anniversary of the Silver Maple Leaf
This year's Silver Maple Leaf set celebrates the 35th Anniversary of the Silver Maple Leaf. Each coin has been especially dual dated to mark this momentous anniversary.
In fact, the renowned 'four nines' silver that is unique to the Royal Canadian Mint, makes the Maple Leaf one of the finest bullion coins in the world. And in 2023, we mark its 35th anniversary.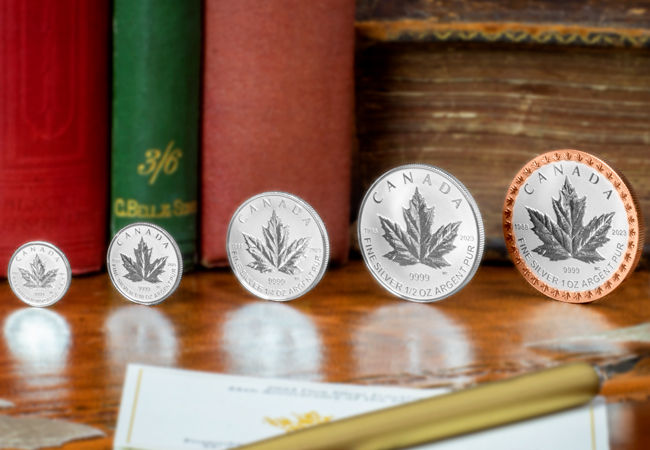 The last set featuring Queen Elizabeth II
Finally, this could also be the last ever Silver Maple Leaf Set to feature Queen Elizabeth II. Given the obverse of the Maple Leaf has always featured Her Majesty's iconic effigy, this milestone moment is likely to increase collector demand.
Not only are the edition limit and theme enough, but the set includes stunning features to add to the collectability and desirability:
The largest piece in the set, the Silver 1oz, has been adorned with 35 small Maple Leaves around the edge, alongside perfect rose-gold plating.
Each coin is struck from 99.99% Pure Silver to a spectacular reverse proof finish that ensures the engraved relief stands out.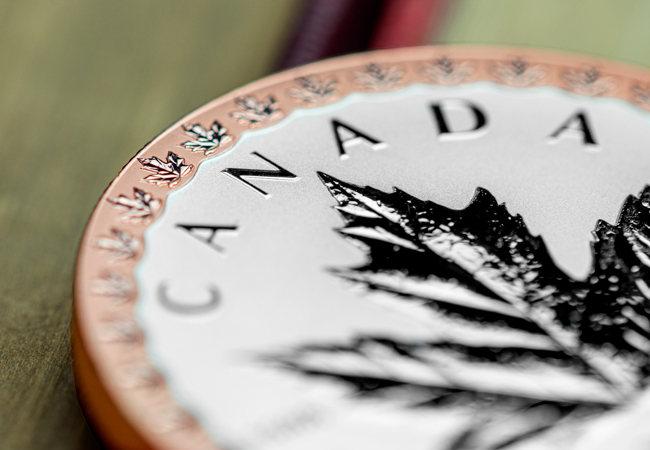 Secure yours today for £34.50
If you're quick, you can secure one for your collection today with a deposit of JUST £34.50 (+p&p) followed by 9 further equal interest-free instalments.
When you combine the 35th Anniversary alongside the special features and the incredibly low edition limit, it's clear to see why this set could be the most sought-after yet.
Click here to secure your Royal Canadian Mint 2023 Silver Maple Leaf Fractional Set >>