Are you a wildlife enthusiast?
If so, you need to watch my latest video, where I tell you all about today's brand new Insect Wildlife 10p release.
That's right, following in the footsteps of the hugely successful Woodland Mammals and Coastal 10p coins, these SIX new releases feature all of our most loved insects, from the Bumblebee to the Grasshopper!
And better yet, as an introductory offer you can SAVE £5.00! Watch our video below to find out more…
---
If you're interested…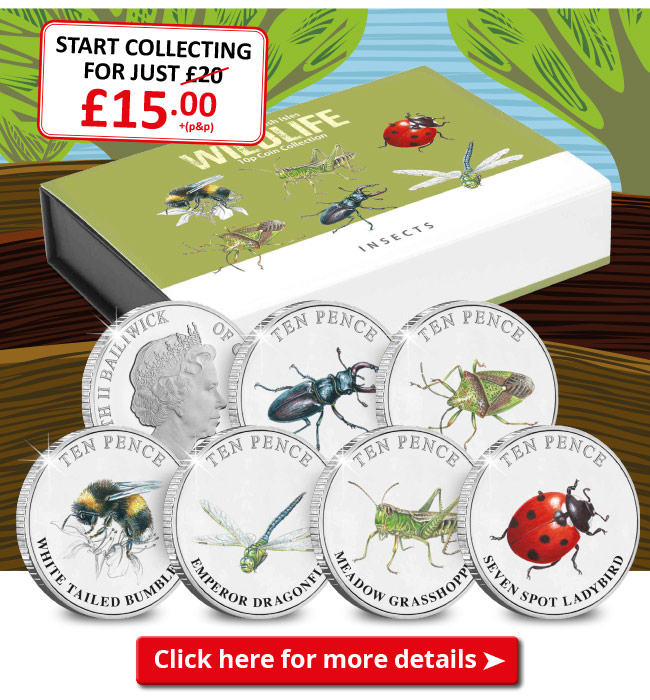 Are you a royalty collector?
If so, you NEED to watch my latest video.
As I take a closer look at the WORLD'S FIRST 50p and £2 coins that have been issued to honour and commemorate the life and service of His Royal Highness, Prince Philip.
You see, before now Prince Philip has primarily appeared on £5 coins. Not forgetting, it's incredibly rare to see commemoratives issued in the same year as the passing of a public figure, making today's release an incredibly special one.
And in my latest video I tell you everything you need to know.
---
If you're interested…