Posts Tagged 'coin collector'
Maundy Thursday is an Easter tradition that dates back to 1622 during the reign of Charles II. The tradition involves the monarch gifting members of the public special coins as part of a special ceremony.
His Majesty attends his first Maundy Service as King
Today, King Charles III attended his first Maundy service as reigning monarch at York Minster. Hundreds of people lined the streets approaching the Minster, many arriving before 7am to get a front row spot.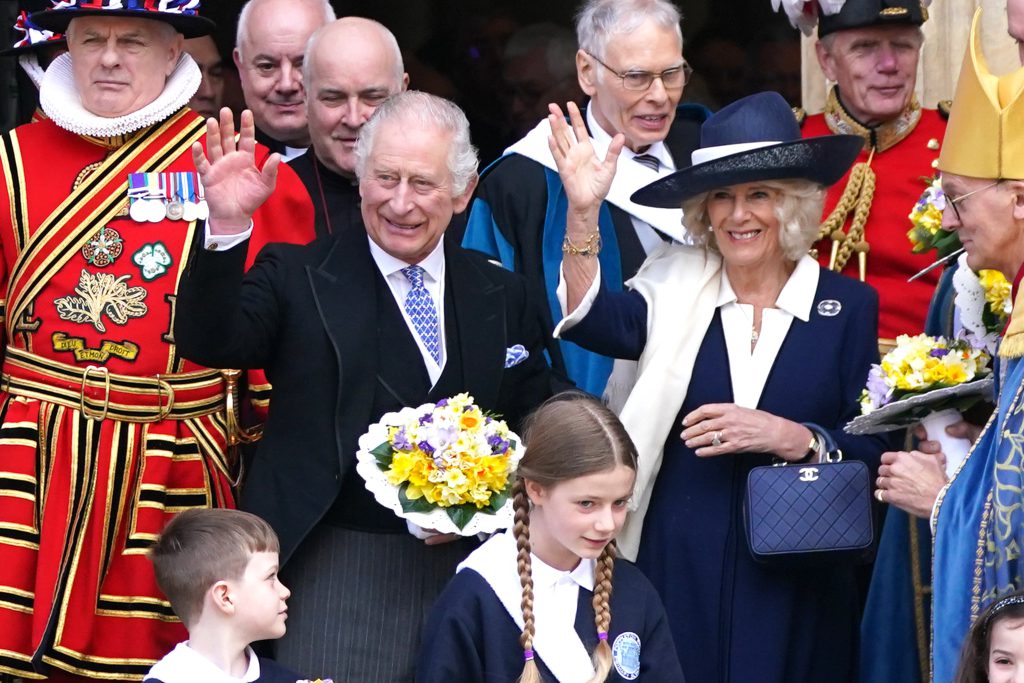 The King and Queen Consort, Camilla arrived at the cathedral around 11am and preceded to award specially minted coins to 148 people in recognition of their work for their church and community. The service concluded with the national anthem and a blessing.
What coins were awarded?
The coins awarded included a white purse containing silver Maundy coins equivalent in value to the age of the King. Also awarded was a red purse containing two commemorative coins.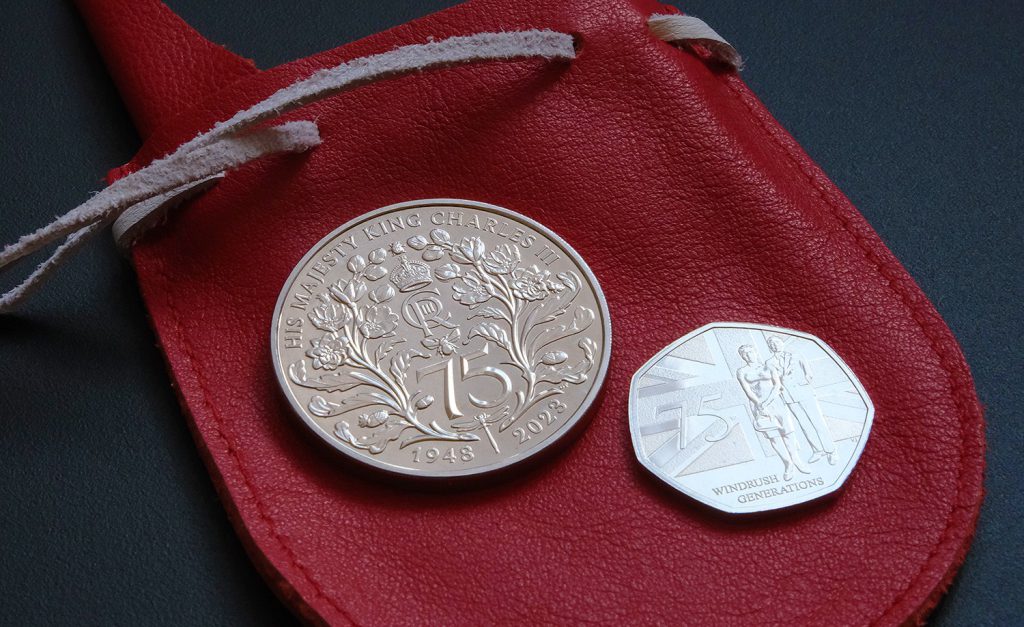 This year, the commemorative coins gifted were a £5 coin issued to celebrate His Majesty's upcoming 75th birthday and a 50p coin marking the 75th anniversary of the Windrush Generation. Both of these coins featured in the 2023 Annual Coin Set, which caused record breaking sell outs at the Royal Mint.
Within just 16 minutes of release, the Silver Proof and Silver Piedfort specifications of the 2023 Annual Set were no longer available to order at The Royal Mint. Other premium limited specifications sold out in less than an hour.
The 2023 Annual Coin Sets are still available in Brilliant Uncirculated quality, secure yours here >>
Queen's Reign coin honours traditional Maundy money
The 2022 Queen's Reign £5 coin honouring Charity and Patronage featured a design of traditional Maundy money. This represented Queen Elizabeth II's advocacy and support of more than 600 charities across the UK and Commonwealth during her incredible 70 year reign.
Secure yours in Brilliant Uncirculated quality >>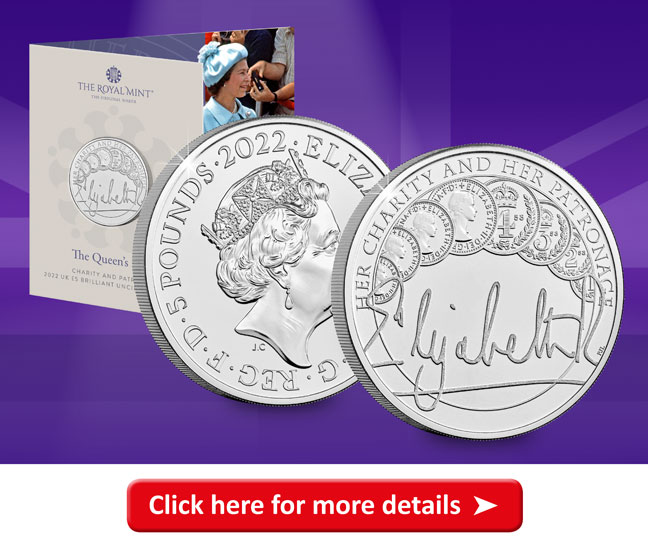 The Isle of Man has just announced 12 NEW Stamps marking the Coronation of HM King Charles III and HM Queen Camilla.
Eight of the stamps feature images of King Charles III and Queen Camilla attending ceremonial events and other social occasions. Three show portraits of the King by Richard Stone, June Mendoza and Michael Griffiths and the final stamp features the King's cypher.   
Your Pre-release opportunity – The ULTMATE Coronation 50p and Stamp Cover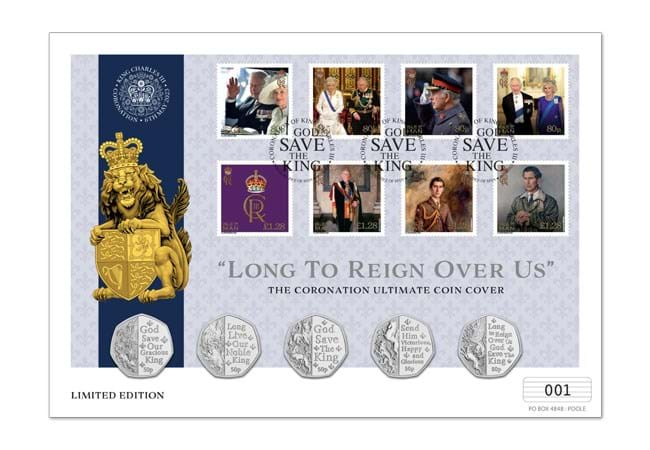 I'm excited to share with you today the MOST LIMITED way to secure the New Brilliant Uncirculated National Anthem 50p coins for your collection – The ULTIMATE Coronation Stamp and BU 50p Coin Cover.
This stunning cover features eight of the Official Isle of Man Coronation Stamps alongside the five new 50ps. You'll need to act fast to secure one though as JUST 795 covers are available for worldwide distribution.
This is the most limited presentation you'll find, so from a collector's point of view, the decision is obvious. Securing a set like this is the only way to own the NEW 50ps and Official Isle of Man Stamps together.
I guarantee you won't find a smaller edition anywhere else.
Knowledgeable collectors will be sure to secure theirs quickly because we're expecting demand to outweigh availability.
So do not delay, click here to reserve yours now for JUST £65 (+p&p) >>
The Coronation of King Charles III Stamps Range
The Ultimate Coronation Stamp and 50p Coin Cover is also available in Silver Proof. Only 100 Silver Proof Coronation Coin and Stamp covers will be issued worldwide, making it even more limited than the Brilliant Uncirculated cover.
Shop our full range of stamp products celebrating King Charles III's Coronation >>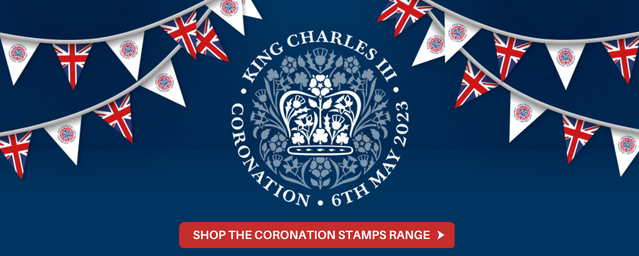 100 years ago, Howard Carter made the most dramatic discovery in archaeological history – the Tomb of King Tutankhamun.
Tutankhamun's tomb was almost perfectly preserved with its riches intact.
And now, to mark the centenary of this incredible discovery, you can own the Tutankhamun Silver 5oz Masterpiece Coin. It's a fitting tribute to the legendary pharaoh who, 3000 years on, still fascinates us.
Explore Tutankhamun's tomb for yourself
This magnificent coin is a true masterpiece of modern minting. It features intricate details and exquisite artistry to bring the grandeur of Tutankhamun's reign to life.
See for yourself in the video below…
Crafted from 5oz of 99.9% Pure Silver with a diameter of 65mm, making it a substantial and impressive addition to any collection.
Featuring a special interactive element
The Death Mask part of the coin is actually removable, revealing a stunning illustration of some of the most famous items found within the tomb.
With a strict worldwide edition limit of only 120, this masterpiece coin is sure to become a sought-after treasure among collectors. I highly recommend that you take advantage of this exclusive offer to add this breathtaking masterpiece to your collection, before it's too late.
Each coin comes with a numbered certificate of authenticity, ensuring its place in history as a true work of art.
The Tutankhamun Silver 5oz Masterpiece Coin is a must have piece for fans of ancient Egyptian history or beautiful silver coins.
The Tutankhamun Silver 5oz Masterpiece Coin will be a timeless addition to your collection, so make sure you secure yours today >>