As we mark Her Majesty the Queen's remarkable 70-year reign this year, The Royal Mint have just announced a brand new three-coin series!
Highlighting The Queen's personal commitment to her people, communities, and to the Commonwealth nations, the three coins are due to be issued this summer and feature designs by artist P.J. Lynch. Each coin will fittingly represent one of the three key areas of Her Majesty's reign, along with a UK FIRST — The Queen's signature!
The first coin will feature the honours and awards she bestows on individuals for their service, the second highlights her patronage and support of charities, and the third will celebrate Her Majesty's tireless work for the Commonwealth.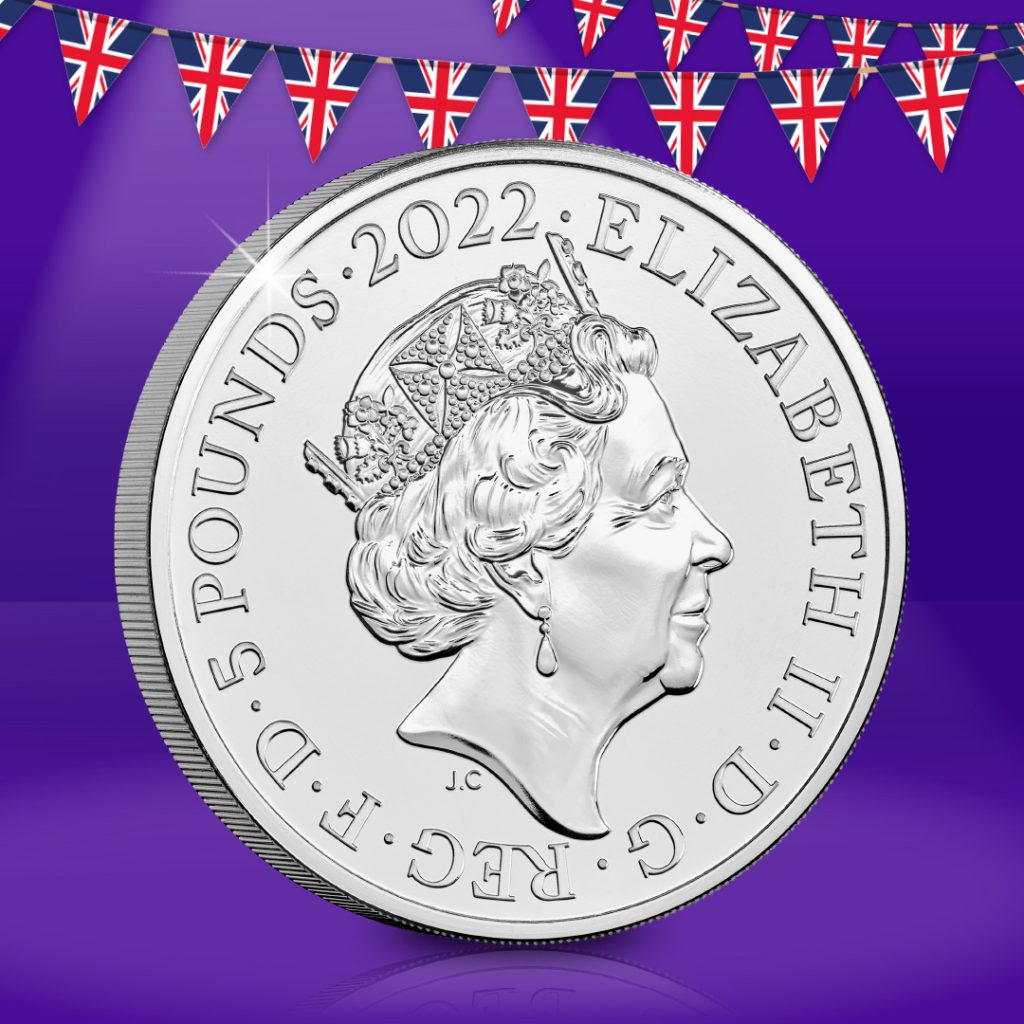 Releasing this summer!
All three coins are set to be released this summer, with the first coin in June, the second in July and the final of the series released in August.
This truly is the ultimate tribute to Her Majesty the Queen and her incredible dedication to the Crown over the last 70 years.
Make sure you don't miss out on owning this new coin series, and sign up to our BU Pack subscription service. Find out more about the BU Pack subscription service here.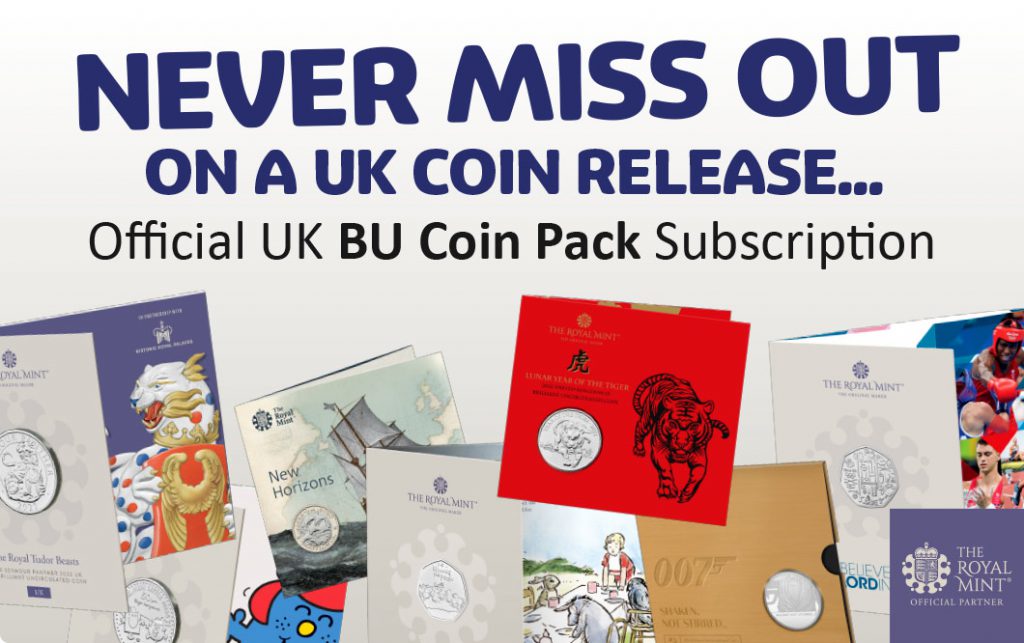 We've just had word that a BRAND NEW UK coin series is going to be released.
The latest Royal Proclamation has just confirmed an exciting new £5 coin series to celebrate the Royal Tudor Beasts and the mighty dynasty of King Henry VIII!
Each beast is inspired by the heraldic statues that guard the moat bridge of Hampton Court Palace – a symbol of Henry VIII's marriage to Jane Seymour. There will be 10 coins in total, each one representing a different majestic beast from the Royal Tudor Dynasty – five for King Henry VIII, and five for his beloved wife Jane Seymour.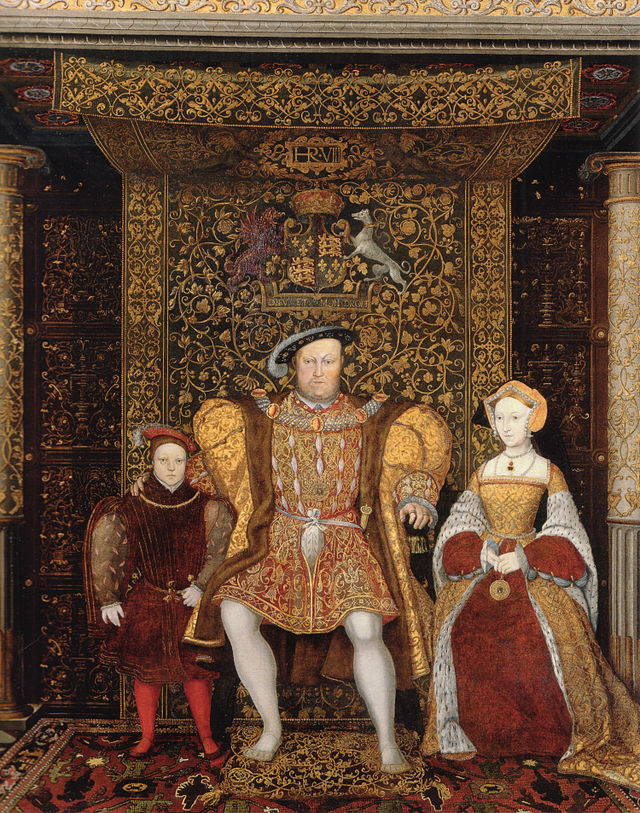 And if the popularity of the Queen's Beast's series is anything to go by, we're sure that this next series is going to be an absolute hit with collectors and royalty lovers alike.
We certainly can't wait to see what the coins are going to look like, but for now the designs are remaining top secret! Stay tuned for more information!
Did you know?
Our BU Pack Subscription service means you can guarantee new UK coin releases for your collection on launch day – including the Seymour Panther when it's released!
If you want to be one of the first to receive these coins on launch day, just click here to find out more.
Speculation in the collecting community has been brewing for months about the next British star to be honoured in The Royal Mint's hall of fame that is the Music Legends series.
And now collectors and fans will surely be rejoicing from Ibiza to the Norfolk Broads, and perhaps even on Mars, as the next Music Legend to feature on a BRAND NEW UK coin has been confirmed to be none other than the Starman himself, David Bowie!
From Space Oddity to Life on Mars? there is no denying that David Bowie is one of the most iconic and influential British musicians to have ever graced our stages. Known for his reinvention, he was a fearless, creative, inspirational icon that changed the lives of so many people.
Here at The Westminster Collection we cannot think of a better way to celebrate his contribution to British music and his lasting legacy than with a coin.
And what a coin it is – keep on reading to see the spectacular design for yourself!
Plus, if you want to be the first to know when this new coin is released, simply register your interest below.
David Bowie Coin
The design of the new David Bowie coin is a real tribute to the king of glam rock. The main talking point of this 1oz Pure Silver Proof coin is without a doubt the coloured element. The red and blue lightning bolt motif is instantly recognisable from the Aladdin Sane era and is synonymous with the musician.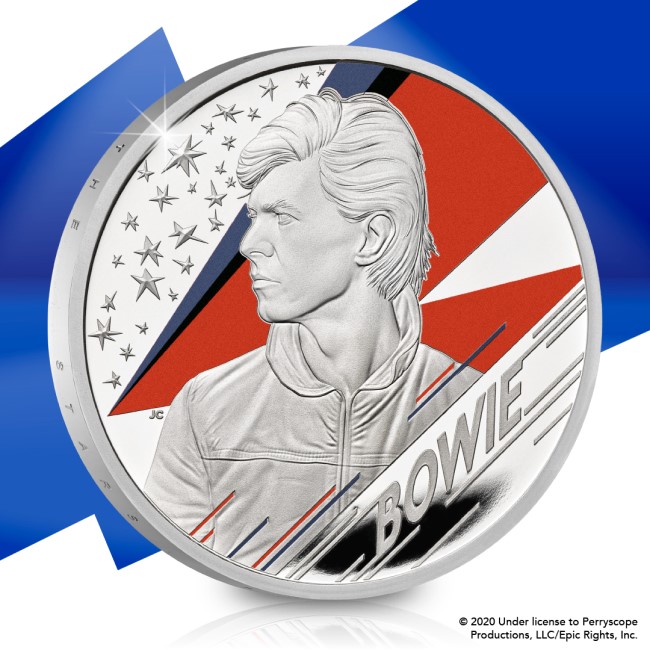 Interestingly, I'd say that this is the FIRST pop culture themed coin I can think of that features a portrait – until now portraits on coins have been reserved for Royalty or prominent historical figures. This is incredibly unusual for a coin and means it will be sought-after by knowledgeable collectors.
Register your interest
The David Bowie coin follows in the footsteps of Queen and Elton John where we saw SELL-OUTS within hours of release!
This surely means that considering the sell-out success of the previous coins in the Music Legends series, that this new David Bowie coin is sure to be in high demand and collectors will have to act quickly to guarantee one for their collections.
If you want to be kept up to date and be the first to know when these coins are available, then simply register your interest below and we'll email you as soon as we have more information.