Posts Tagged 'Buckingham Palace'
This April, we celebrated Crufts, alongside the 150th Anniversary of The Kennel Club. An organisation dedicated to protecting dog breed standards, helping to keep our nation of pups fit and healthy, as well contributing to all dogs finding a loving home.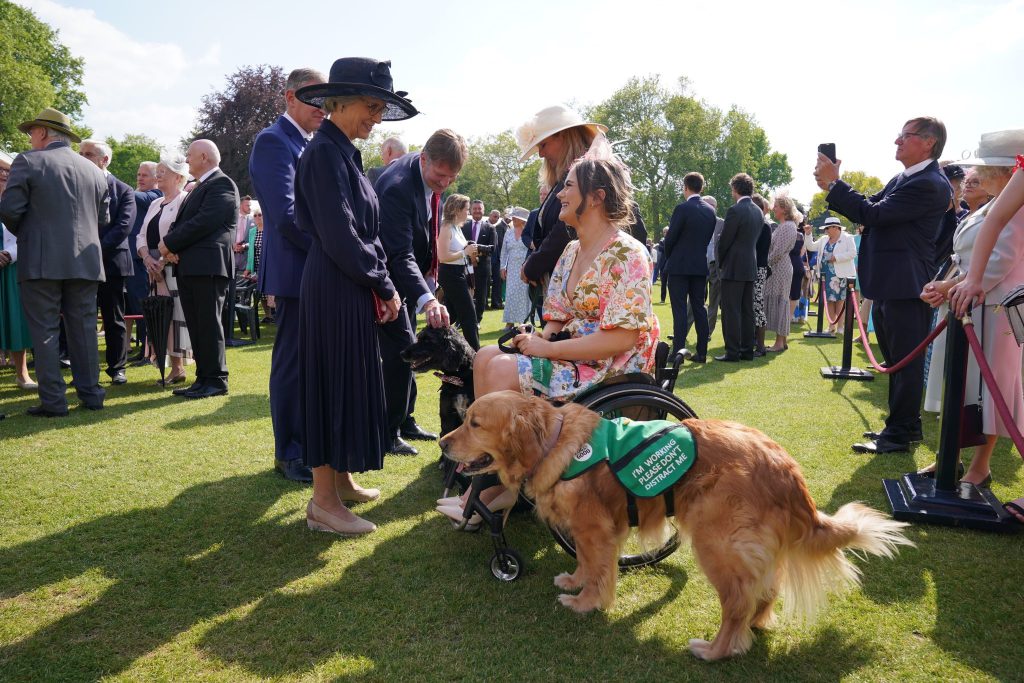 The Kennel Club: Making a Paws-itive Difference
Since being founded in 1873, The Kennel Club have devoted themselves to 'making a positive difference for dogs and their owners'.
They have been working hard to ensure all dog breeds are cherished and well looked after. By promoting the responsible ownership and breeding of all pups, founding The Kennel Club Charitable Trust, running the Good Citizen Dog Training scheme, as well as committing themselves to educating first-time owners and bringing doggy-welfare to schools, through The Kennel Club Educational Trust.
A Paw-some Anniversary Party at Buckingham Palace
To mark their 150th anniversary, The Kennel Club has been given a Royal Prefix – making it, The Royal Kennel Club. And what better way to celebrate the granting of a Royal Prefix than our furry friends visiting Buckingham Palace?
Hosted by The Duke and Duchess of Gloucester (pictured above). The event took place on May 24th following the Club's 150th anniversary. The event celebrated the evolution of the club. From the beginning in which the club brought order to dog shows, to today, where the club strives to promote canine welfare.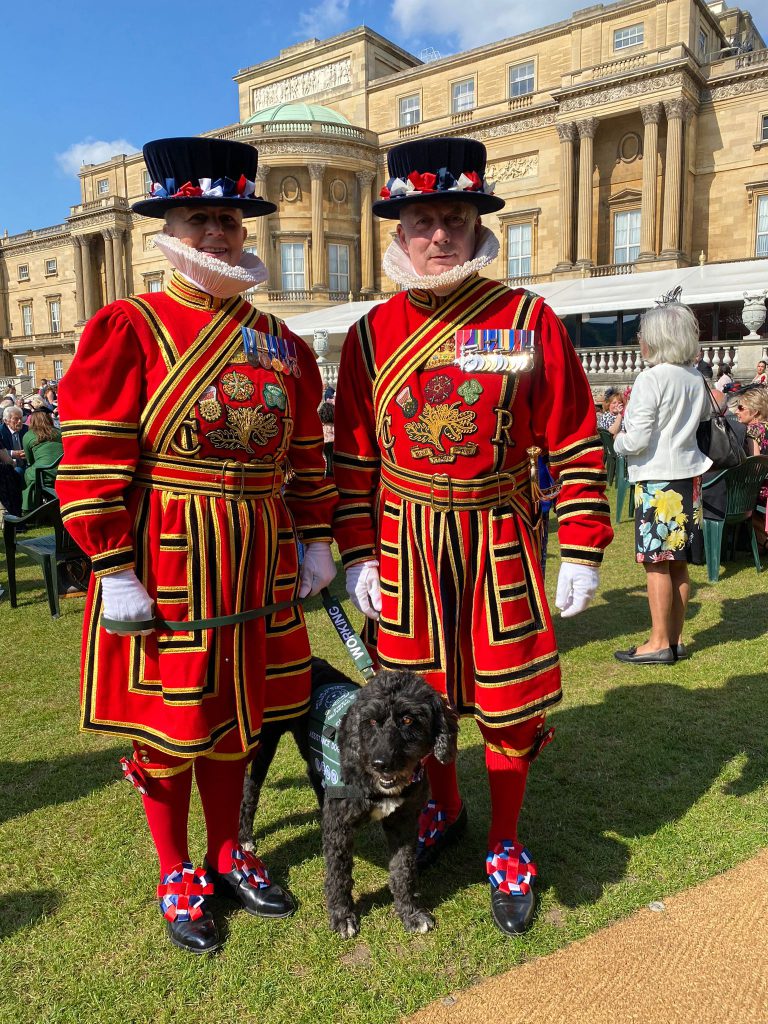 Crufts: Celebrating Man's Best Friend
Following their establishment in 1873, the first The Kennel Club show was held under their own name, with an entry of 975 dogs. The Kennel Club held its first ever Crufts show in 1948. Since, we have seen the show grow into the much-loved event. One which has allowed a nation of canine companions to come together to inspire and celebrate their furry friends. Today we see over 24,000 four-legged friends at Crufts, over 3000 of which travel from overseas!
The Official Crufts Commemorative: Celebrate the 150th Anniversary for FREE (+p&p):
To celebrate the 150th anniversary of The Royal Kennel Club, we are thrilled to offer you a piece of history. We have worked closely with The Royal Kennel Club to create this one-of-a-kind commemorative for you!
What's more, you can secure yours for FREE when you trial the Official Crufts Commemorative Collection – just pay the £1.99 postage to claim your introductory offer. Click here to find out how you get can get your commemorative (and more) for FREE!

On 15th September 1940 (later known as Battle of Britain Day), the Luftwaffe launched its largest and most concentrated attack against London in the hope of drawing the RAF to annihilation.
One German Dornier lagged behind and then started heading straight for Buckingham Palace. Sergeant Pilot Ray Holmes attempted to shoot it down before running out of ammunition. Without hesitation, he knew what he had to do; he had to hit it. At speeds in excess of 400mph, they collided.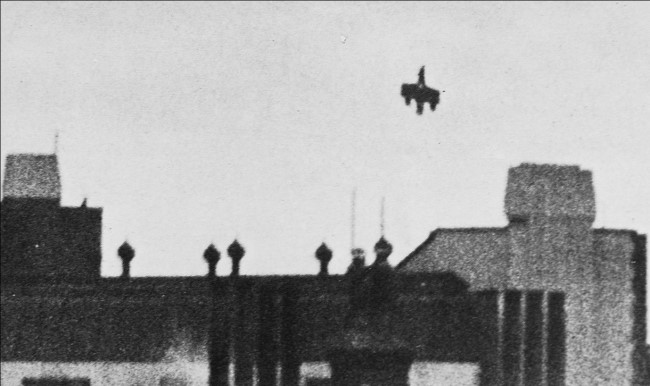 The Dornier crashed to earth, prevented from destroying the Palace. The Hurricane TM-B was also critically damaged and entered a vertical dive. Seeing there was no way to save the aircraft, an injured Holmes ejected to safety while the Hurricane plummeted to the ground, crashing where Buckingham Palace Road meets Pimlico Road and Ebury Bridge. Amazingly, these were the only two aircraft to crash on the City of London throughout the entire war.
The recovery of the remains…
Chris Bennett, a veteran of several aircraft excavations, decided to take on the project of excavating this famous aircraft; which was no easy task considering the Hurricane was buried underneath one of London's busiest roads. After 13 years of planning and setbacks, he finally got the go-ahead to begin excavation, as well as TV production company Mentorn securing a spot on Channel 5 for a live broadcast!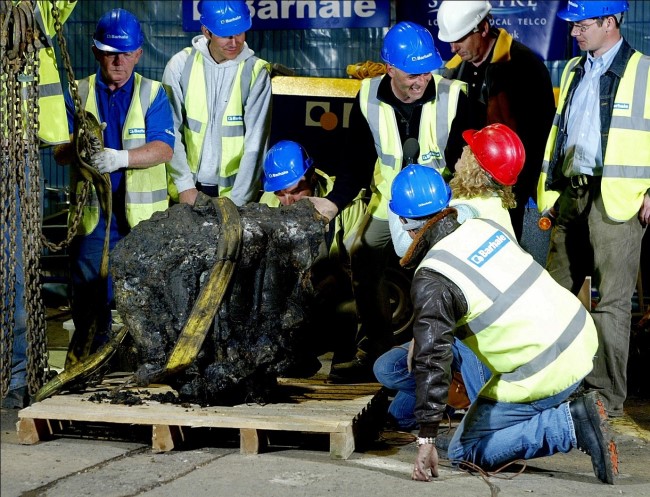 The recovered Merlin engine, along with other parts, were exhibited at the 'Westminster at War' exhibition in Leicester Square and then at the Imperial War Museum. The aluminium engine casing however, was melted down and cast into sculptures, the first two of which were presented to Ray Holme's family and Her Majesty the Queen.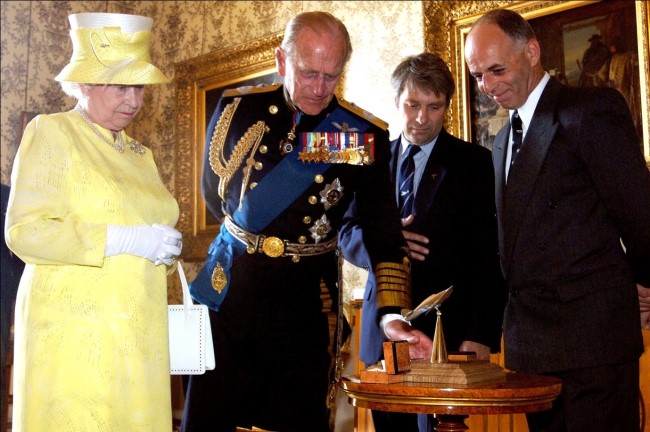 The BRAND NEW Hawker Hurricane Provenance Medal
And now, a small number of collectors have the chance to own a BRAND NEW Commemorative featuring an ACTUAL piece of the plane that Ray Holmes was flying on the 15th September 1940 when he saved Buckingham Palace!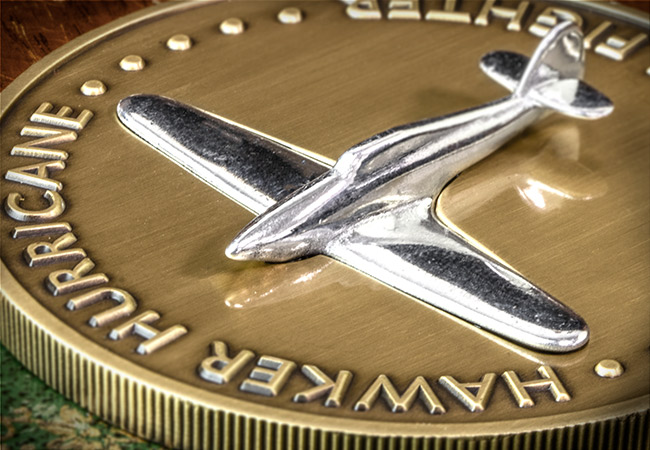 This incredible commemorative features an original piece of Hawker Hurricane, meticulously hand-sculpted into the shape of the iconic plane and precision set into the deluxe SUPERSIZE 70mm Medal.
Even without the genuine piece of Hawker Hurricane, this medal is a work of engineering art in its own right. Combined with the original piece of the Hawker Hurricane, you'd have to look for many years to find something better.
Just 250 lucky collectors have the chance to own this special new commemorative. Last year's Provenance medal featuring a piece of Spitfire SOLD OUT in a matter of days. Click here to secure your Hurricane Commemorative while you still can!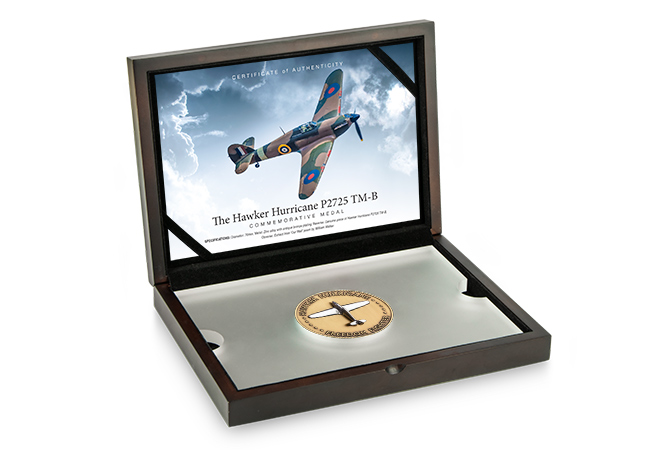 Do you know what links an assassination attempt by walking cane, white wedding dresses, and Buckingham Palace?
It's a tricky one, but I bet you wouldn't have guessed that the answer is actually Queen Victoria. As Britain's second longest reigning monarch, Queen Victoria holds an important place in our history books. Therefore, as we celebrate the bicentenary of her birth this year, it seems only fitting that I shared the seven things I bet you didn't know about her…
Victoria was the first monarch to live at Buckingham Palace
After becoming Queen at the age of just 18, Victoria moved out of her childhood home in Kensington and into Buckingham Palace. Victoria's mother had enforced a very strict regime during Victoria's childhood and this move, was in part, to escape her mother's control. The palace remains the official residence of her Great-Great-Granddaughter Queen Elizabeth II.
Victoria survived EIGHT assassination attempts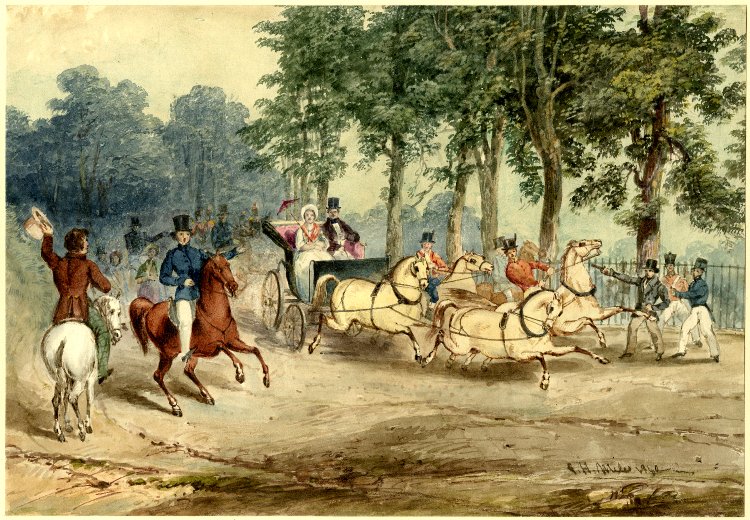 There were eight attempts on Victoria's life throughout her reign, including shots fired at her whilst she was travelling in her royal carriage, an intrusion into Buckingham palace grounds by a man with a pistol, and even a blow to the head with a walking cane!
Victoria broke tradition and proposed to her husband
Royal protocol dictated that only monarchs could propose to their spouse. Therefore, Prince Albert could not propose to Victoria and instead she asked him to marry her within a year of becoming Queen. Although Victoria hated pregnancy and childbirth, she and Albert had 9 children and 42 grandchildren together.
She's responsible for white wedding dresses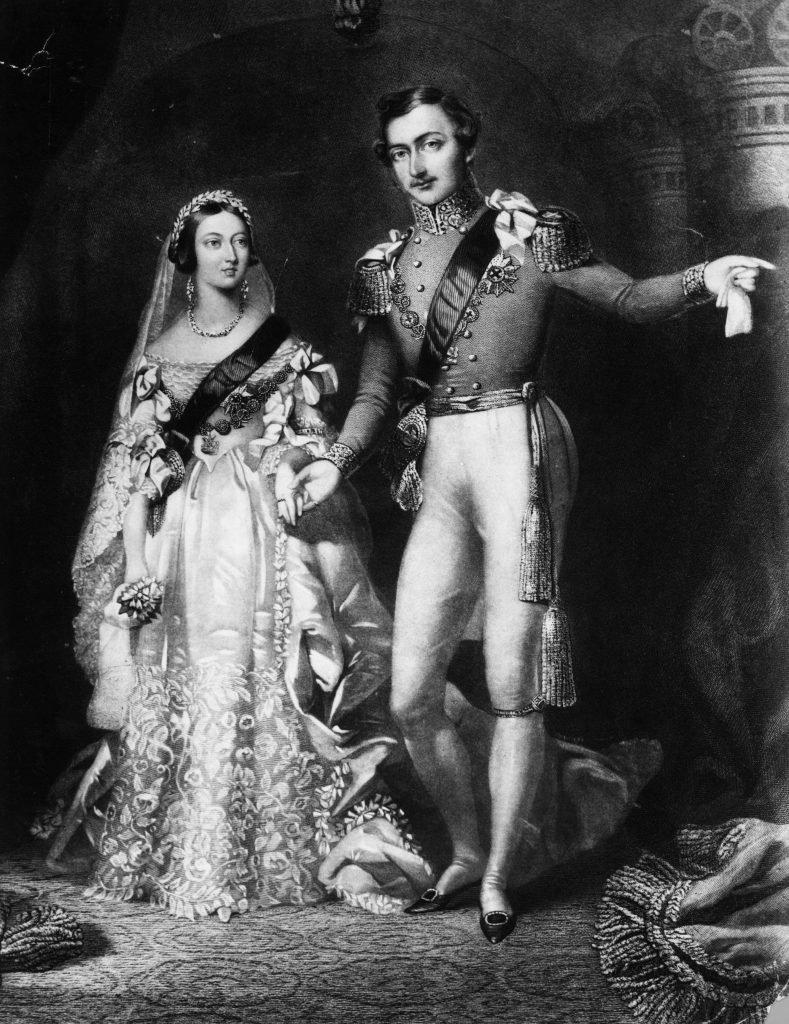 Victoria is said to have started the trend of white wedding dresses. During the 1800s wedding dresses were not always white but Victoria chose this colour to show off the lace on her dress. She also specified that no one else was to wear white at her wedding– a tradition that remains firm today.
And royal brides carrying myrtle in their bouquets
It's said that Prince Albert's grandmother gifted Victoria with a sprig of myrtle, which she then planted at her estate, Osbourne House. Victoria's daughter and Queen Elizabeth II have both carried myrtle in their bouquets from the myrtle bush planted by Queen Victoria.
Victoria spoke a lot of languages
Victoria had strong German roots and was a native speaker of the language – it's even been reported that she had to be taught to speak English without a German accent! Victoria also spoke French, Italian, and Latin.
In her later years, as Empress of India, she grew close with an Indian servant in her household called Abdul Karim. He taught her Hindustani and Urdu so that she could communicate with other Indian servants in her household.
Her portrait remains to this day the longest that has adorned our circulating coinage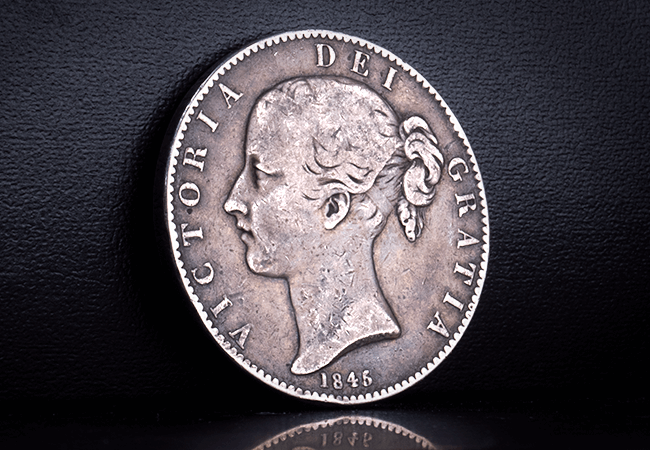 The first coin portrait of Victoria's reign depicted a young queen at the start of her royal journey. It was called the 'Young Head portrait' and was issued on the first coins of her reign. This portrait was issued on coins from 1838-1895 and is the longest that a portrait has circulated on British coins for.
Queen Victoria ruled over the world's largest empire and millions of people around the world were connected by the coins that were issued throughout her sovereignty.
These coins with Victoria's image, and the stories behind the portraits, provide us with a vital link to discover this incredible era of history.
On the 24th May we celebrate 200 years since Queen Victoria was born. This blog marks the first in a series commemorating the bicentenary and I look forward to sharing more of the captivating stories behind Victoria's rule.
---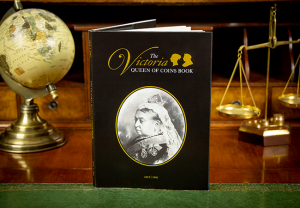 If you're interested…
Exclusive to the Westminster Collection: You can now explore the captivating tale of Victoria's life through the coins and portraits issued during her reign with the Queen of Coins book. Click here to secure yours today>>>