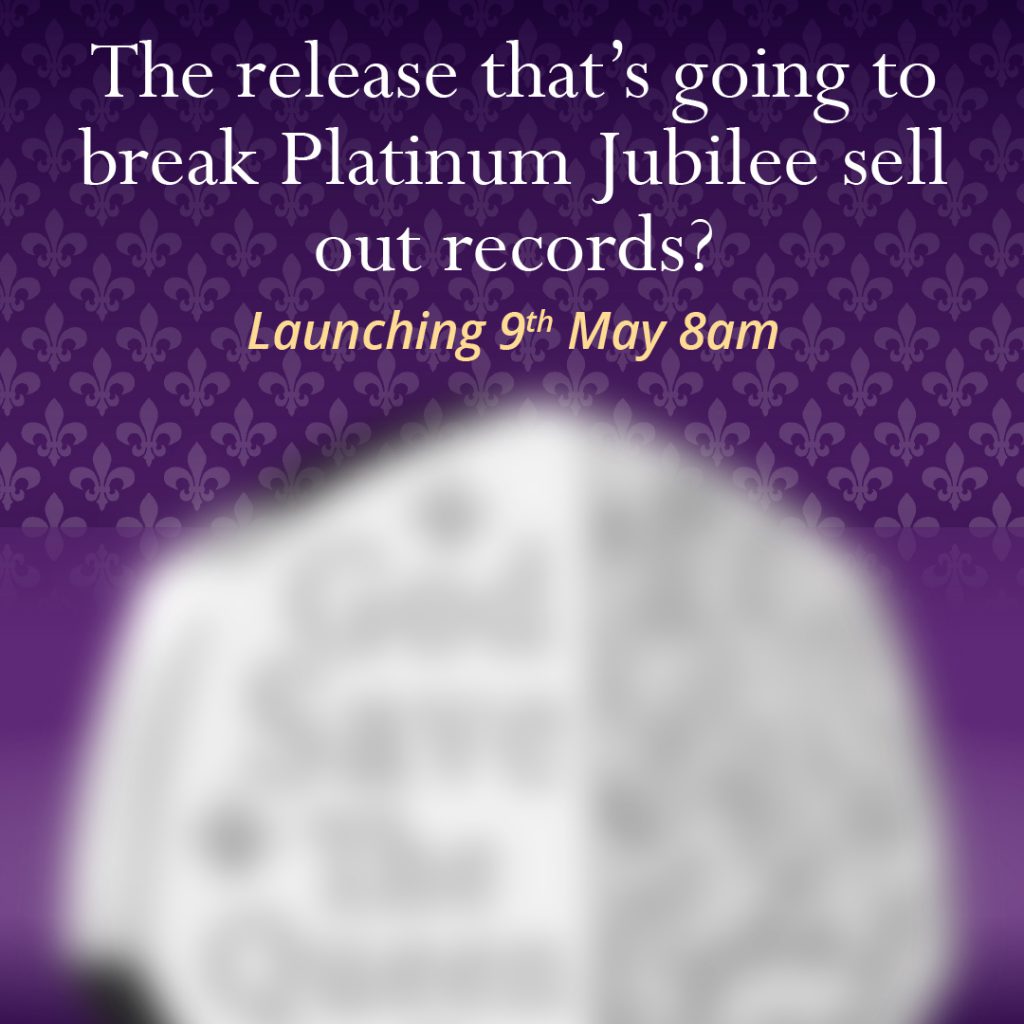 We all know about how the Platinum Jubilee has created a collecting hype like nothing I've seen for many years.
It's been a case of blink and you'll miss it. Just take a look at how quickly Platinum Jubilee coins have been selling out…
---
2022 British Isles 50p — First Release SOLD OUT
The Official British Isles 50p tribute to the Platinum Jubilee was first released as a Dual-Plated edition. With first-release stock selling out in less than two hours, collectors are now frantially ordering the Gold-Plated edition of this stunning 50p.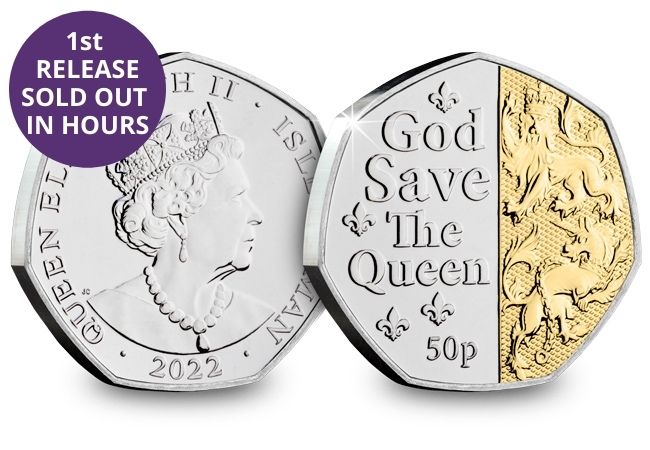 2022 UK 50p — SOLD OUT in less than 24 hours
In January, the UK Platinum Jubilee 50p was released. The FIRST EVER Royal 50p and and featuring a brand-new obverse design — a sell-out was inevitable. Indeed, ALL limited specifications SOLD OUT in 24 hours, including the Silver Proof 50p.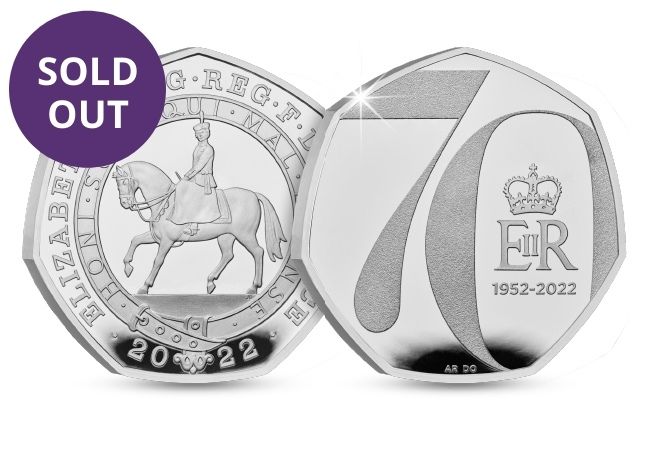 2022 UK £5 — All limited specifications SOLD OUT
In January, the traditional commemorative £5 coin was released. Since then, every limited specification has completely SOLD OUT…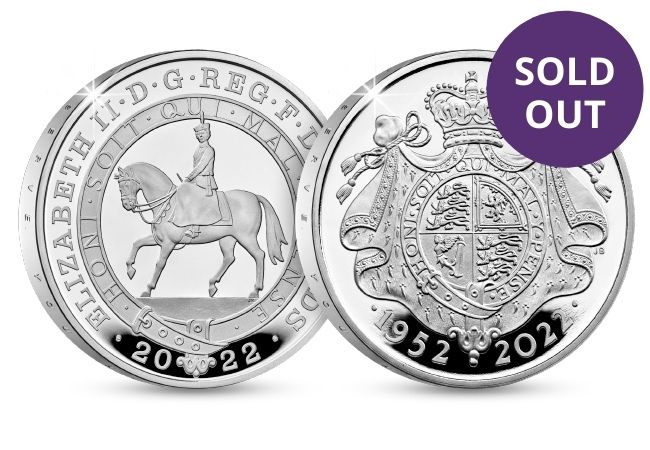 ---
And now, as we approach the Bank Holiday and look forward to the street parties, a BRAND NEW release is coming.
My expectation? That this release is going to break Platinum Jubilee sell out records.
That's because these coins have some of the lowest edition limits I've seen for the Platinum Jubilee. Which means collectors looking to complete their Platinum Jubilee collection are inevitably going to miss out.
Released on the 9th May you'll need to be up and ready at 8am to have any chance of securing one before they've sold out!
Sign up below to find out when the next Platinum Jubilee release becomes available to the general public…

Since its release in January, the Platinum Jubilee 50p has taken the coin collecting world by storm. But why?
Firstly, The Royal Mint released TWO versions of this special 50p: one with the Jody Clark obverse, and the other with a special commemorative obverse which sees the Queen on horseback – reminiscent of the 1953 Coronation Crown!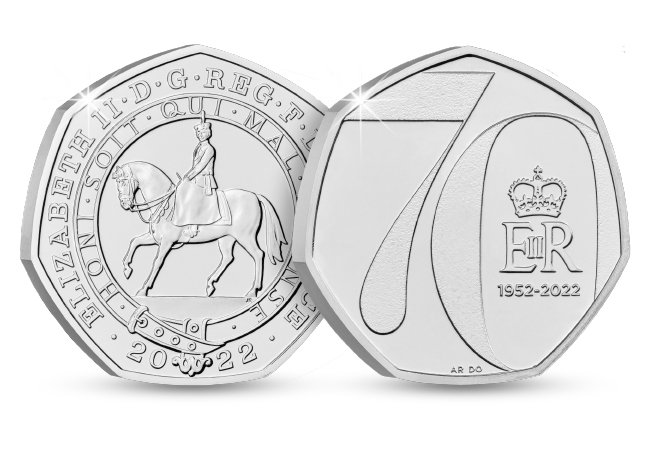 Plus, Queen Elizabeth II is the first British monarch to have reached a Platinum Jubilee – an incredible milestone that this generation of collectors will never see again!
And, not to mention, the version of the Platinum Jubilee 50p with Jody Clark's portrait, even went into circulation.
These exciting factors all led to a Royal Mint sell-out of ALL key specifications of the Platinum Jubilee 50p – within JUST 24 hours!
But, one of the quickest sell-outs was the Platinum Jubilee 50p Pair, which includes both versions of the Platinum Jubilee 50p together in a Brilliant Uncirculated Pack.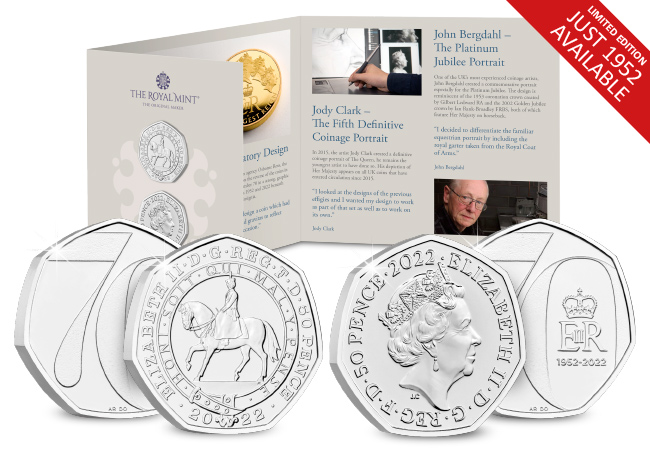 Just 1,952 of these special pairs were issued by The Royal Mint, with a limited number reserved for Westminster Collection customers. But, The Royal Mint sold through theirs within just a few hours of issue!
Excitingly, this means that we have a remaining 973 Platinum Jubilee 50p Pair BU Packs available exclusively for collectors.
BUT, based on how quickly these sold at The Royal Mint, we're expecting demand to completely outstrip our supply.
Enter our ballot for free here >>
Which means, we're opening up our UK National Coin Ballot! To keep things fair, everyone that enters, will be given the chance of becoming one of just 973 collectors to secure this limited edition pairing from us. Plus, entry is free!
So, don't miss your chance; enter our ballot for free here >>
The ballot closes on the 5th of May and, if you're one of the lucky 973 winning collectors, you'll receive an email on the 9th May 2022 stating that this product is available to purchase.
Good luck!
It's the coin release that collectors wait all year for. The new UK 2022 Gold Sovereign has just been released.
And it's safe to say the collecting world has not been disappointed.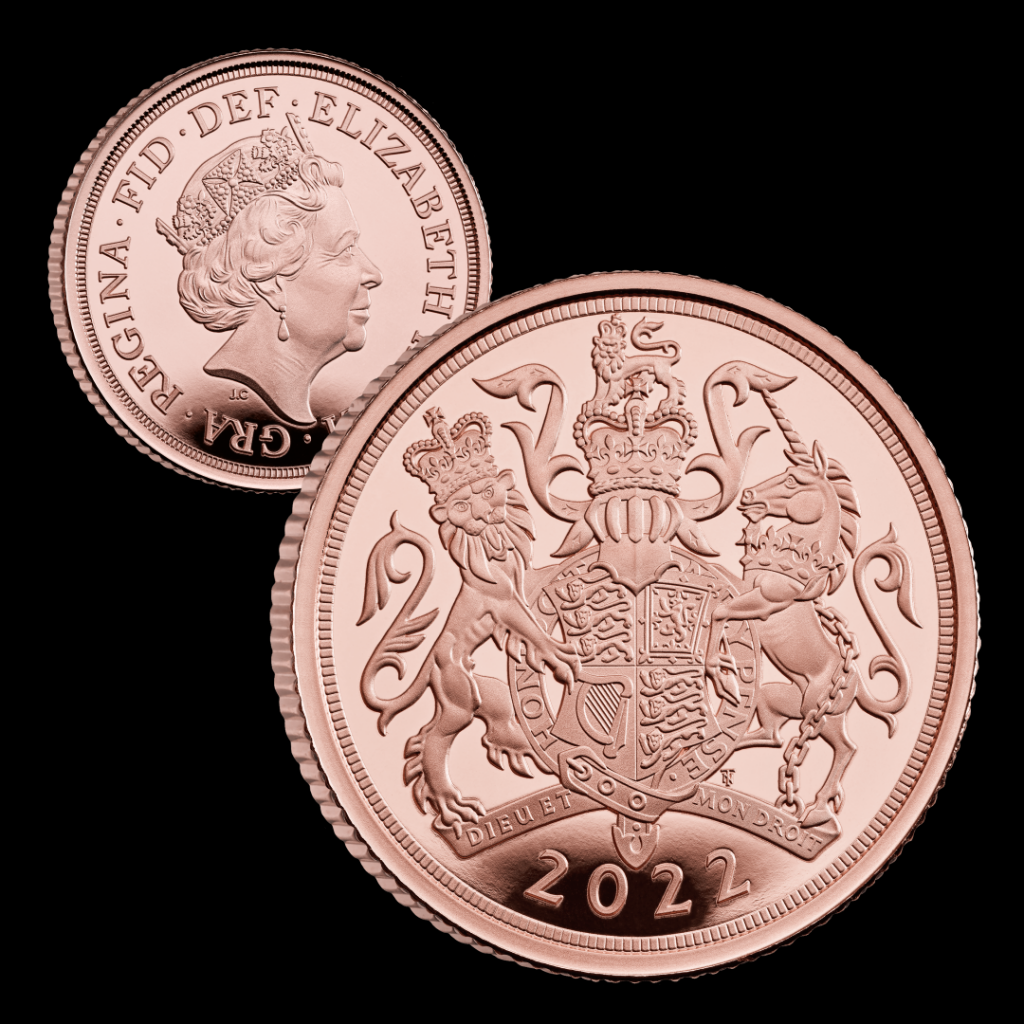 For 2022, the Sovereign has been dedicated to the Platinum Jubilee of Her Majesty, Queen Elizabeth II. The iconic St George and the Dragon has been replaced by a reverse design depicting the Royal Coat of Arms by Timothy Noad. It's said to represent the Queen's unwavering grace and dedication to her country.
There are just two other Sovereigns issued under Queen Elizabeth II that do not have a depiction of St George and the Dragon (issued in 1989 and 2002). And that makes the 2022 Sovereign an incredibly rare and unique piece.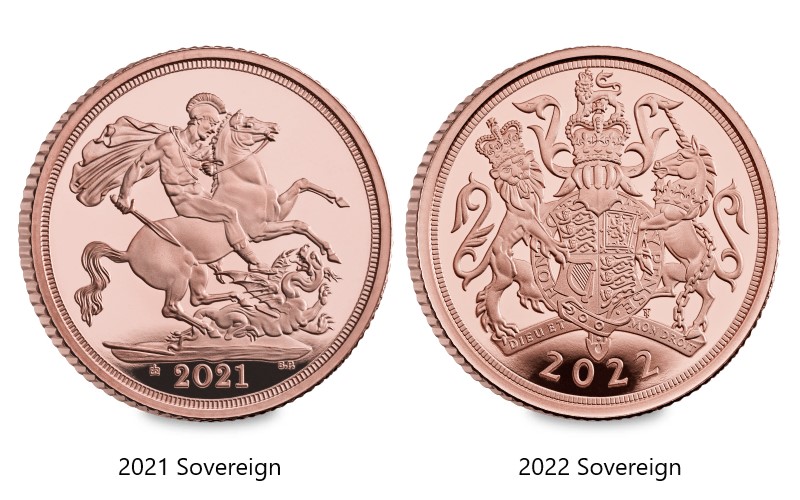 Importantly for collectors, the edition limit of the 2022 Sovereign is just 10,500 – that matches that of the UK 2017 Bicentenary Sovereign (the last time we saw a design change) which sold out in record time.
Given the importance of next year for Her Majesty, and the fact that this design change is so rare, there's expected to be a serious collector demand.
If you would like to order the UK 2022 Gold Proof Sovereign, please enter your details below and a member of our team will contact you:
We will only contact you with regards to this launch, your details will not be used for any other purposes.