On this day 43 years ago High Voltage, the first internationally released studio album by Australian hard rock band AC/DC, was released.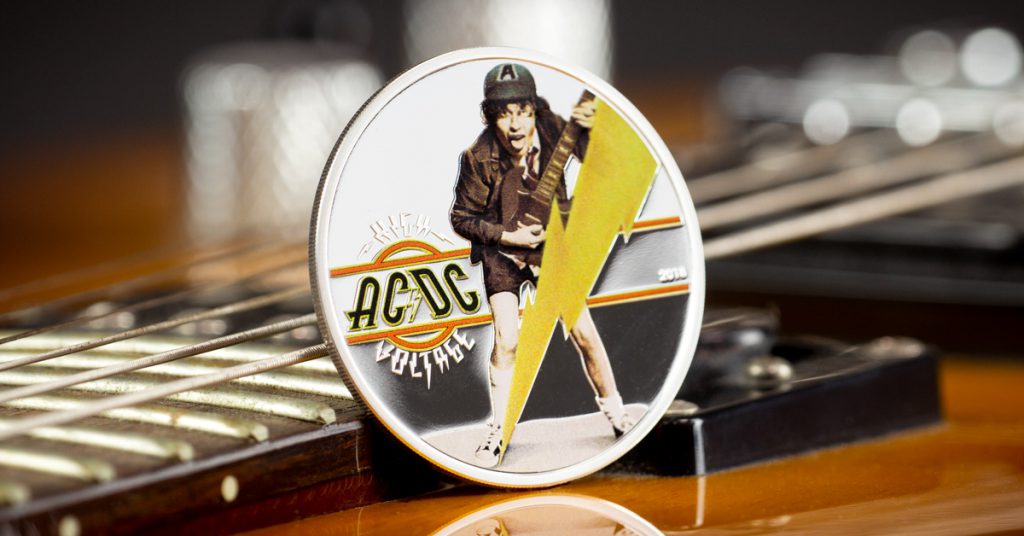 The legendary band, formed by Scottish-born brothers Malcolm and Angus Young, have sold more than 200 million records worldwide, including 71.5 million albums in the United States, making them the tenth highest-selling artist in the United States and the 14th best-selling artist worldwide.
Record sell-outs
To celebrate "the greatest rock and roll band of all time", a range of AC/DC coins were released across the world.
The officially licensed 2oz silver 'Black Ice' coin was issued and the worldwide edition limit of just 999 was completely sold out before the coin had even been released.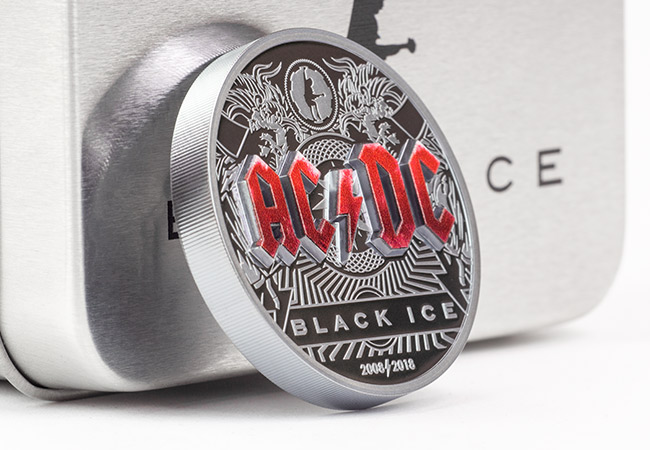 Remarkably, another AC/DC coin, recently Issued by The Royal Australian Mint, sold out in less than 24 hours – that had an edition limit of 30,000! I cannot remember anything from this mint ever selling out so fast and amazingly this was only available to collectors in Australia and New Zealand.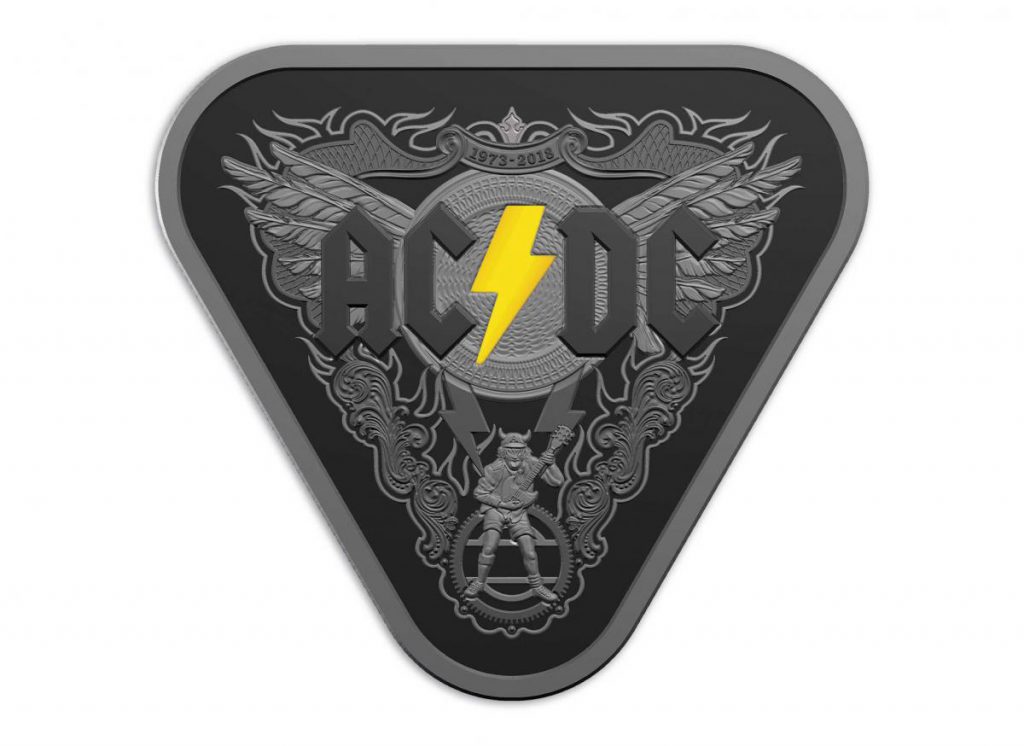 However, perhaps the most iconic of all the coins is the High Voltage Silver Proof, featuring the cover of AC/DC's first album 'High Voltage' with Angus Young in his iconic schoolboy outfit alongside the band's infamous logo and a yellow lightning bolt.
This coin has a worldwide edition limit of just 5,000 and we managed to secure just 250 for our collectors. Unsurprisingly, interest has been incredibly high and it looks like this coin will follow suit with another full sell-out expected.
AC/DC coins are hugely popular but around the world but more importantly, remarkably scarce. In years to come, this coin series will be spoken of as perhaps the most collectable music coins of all time.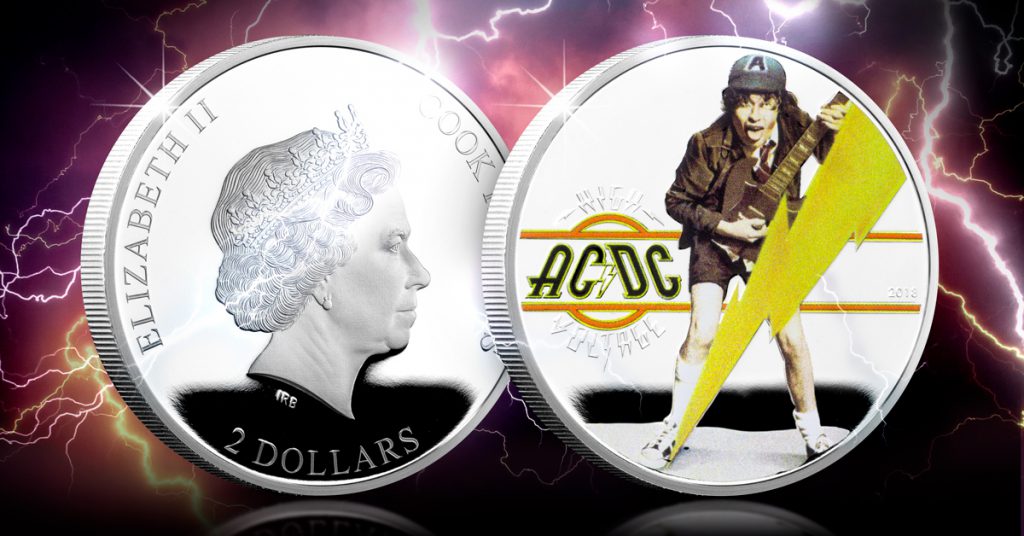 ---
If you're interested…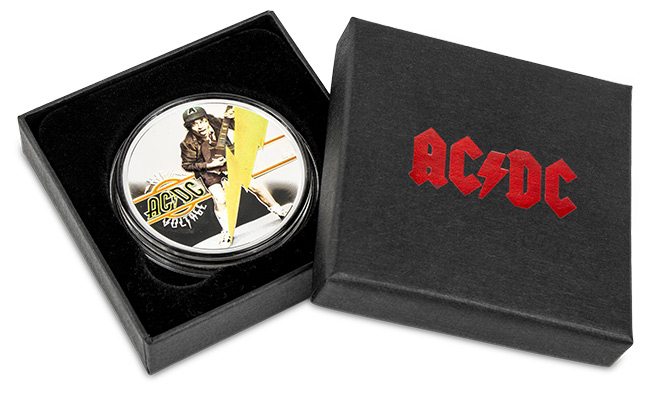 To commemorate the anniversary of the launch their legendary High Voltage album, this hugely sought after coin is available today for just £75 (+p&p) – a £15 SAVING!
You'll have to act fast. Click here to secure yours today >>
It's surprising, in this new digital age, just how 'hands-on' designing a coin is. In fact, it's very much the job of a master craftsman.
Never was this more evident than when the Isle of Man Treasury chose to mark the 200th Anniversary of the birth of Queen Victoria with three new coins, each with a brand new portrait.
The man they turned to was renowned sculptor Luigi Badia and here's the remarkable process of how these coins were developed.
First Stage – Pencil designs
Like most products across all industries, designing a coin starts with pencil sketches. These are then amended, potentially many times, until a final sketch is produced and approved.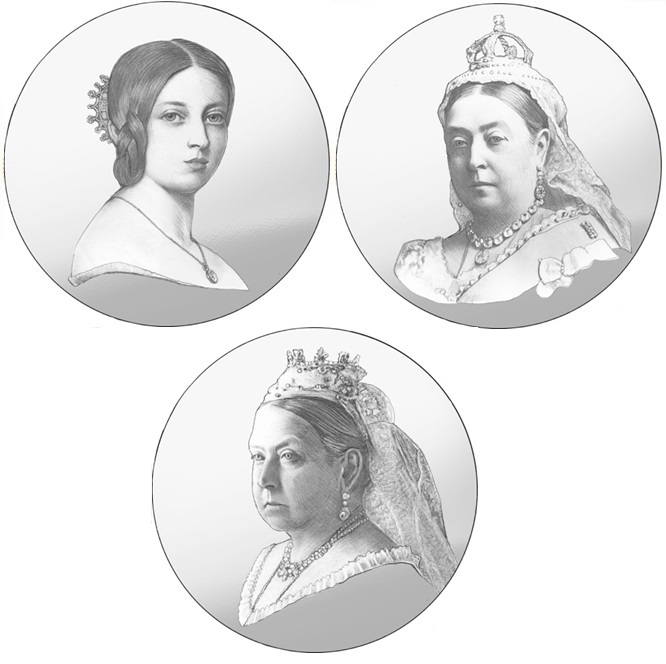 Second Stage – Plaster modelling
The second stage is arguably the most visually stunning. The sculptor, Luigi Badia in this case, will turn their sketches into a 3D 'Plaster' design. The skill involved in this process is really very impressive as every tiny detail must be modelled.
The plaster is far larger than the actual coin size to allow for this detail to be captured. The design will be resized in the next step of the process.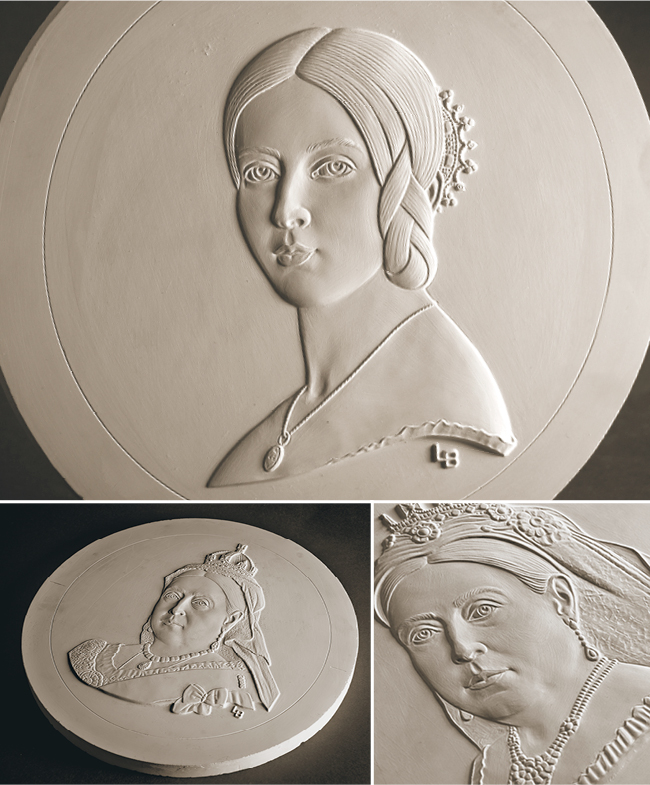 Third Stage – Digital Modelling
It's during this stage where technology has certainly helped the design process. The 3D 'Plaster' designs are scanned and a digital file, called a greyscale, is created.
An engraving machine then uses this file to cut the design into a piece of steel that's the actual size of the final coin. This will then be used to make the dies that will actually strike the coins.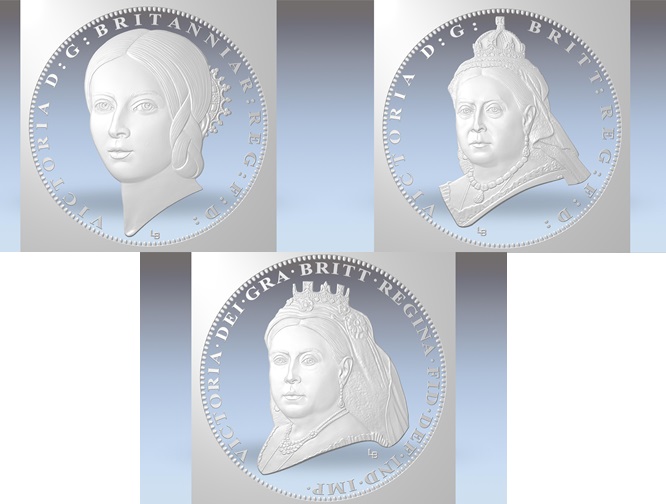 Fourth Stage – Coin Striking
This final stage is when the physical coin comes to life. The specially prepared die is used to 'strike' the design onto a metal 'blank'. The metal used for the blank can vary widely, from cupro-nickel to silver and gold.
Only once the mint is perfectly happy with the quality of the struck coins will they be issued.
---
The Queen Victoria Silver Antique £5 Set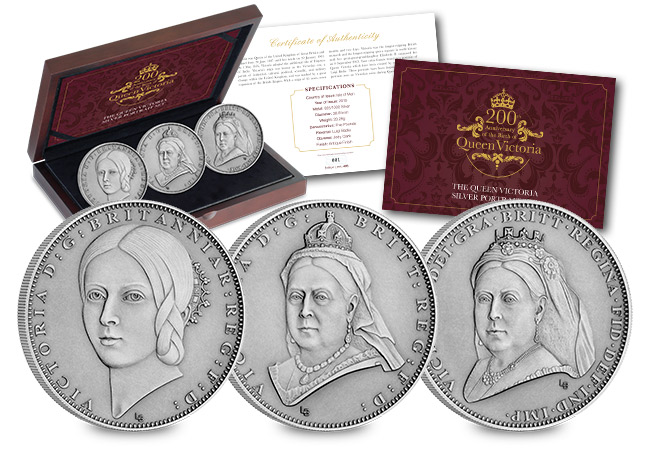 This set is the only way to own all three of these stunning, specially commissioned Antique Silver £5 Coins.
Just 495 of these stunning sets are available worldwide and exclusive to The Westminster Collection.
You can secure yours today for a down payment of just £54 >>

Would you like a precious keepsake, for yourself of a loved one, without breaking the bank?
Crafted from solid 24 Carat Gold and available for JUST £75 (spreadable across 3 payments of £25), these remarkable coins are just that.
We at Collector's Gallery can't get enough of these fantastic coins. And due to the demand and immediate sell-outs of the first two coins, I have the pleasure of announcing our Small Gold range!

Struck from Pure Gold, these coins have helped cause a worldwide collecting craze. Known as 'small gold' – they're just under 14mm in diameter! Often struck in unusual shapes, small gold coins have proven to be extremely popular among collectors worldwide over the last few years. Not least because of the intricate craftsmanship used to create such an unusual shape at such a size. It really is impressive.
---
If you're interested…
Click here to see our Small Gold range >>