Are you a Harry Potter fan, or do you know someone who is? If so, you certainly won't want to miss out on the NEW Official Harry Potter Collection.
It hit the collecting world at full speed recently and understandably proved an instant hit with collectors and fans alike.
So whether you've already started the collection, or are thinking of doing so our latest video will be of interest to you!
Sound interesting? Well join Adam and Rowena as they take a closer look at the designs and exclusively reveal who, where and what you can expect to see making an appearance in the complete collection…
And don't forget, if you have any questions about the collection, post them in the comments below and someone from the team will get back to you!
---
If you're interested…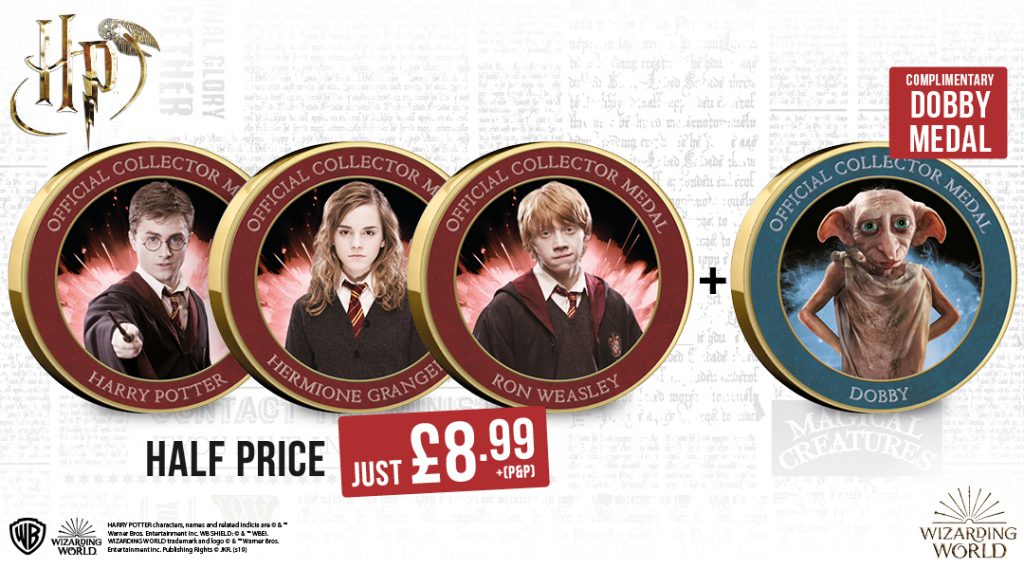 If you start collecting today, you can own the new and exclusive Official Harry, Ron, Hermione and Dobby Collector Medals for just £8.99 (+p&p) – that's an additional SAVING OF OVER 15% on the normal price. Just click here to find out more >>
Introducing the brand new British Isles Gold Proof Sovereign released to commemorate the 75th Anniversary of VE Day!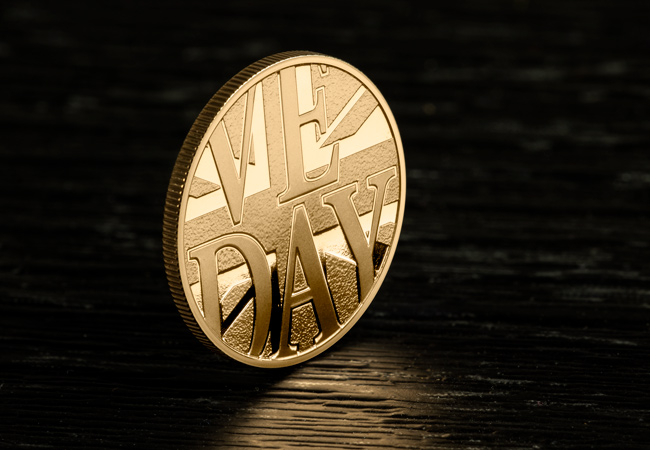 Over the years, the popularity of various coins have come and gone. But none have stayed as unrivalled as the Gold Sovereign.
Quite simply, the Sovereign is without a doubt the world's premier Gold Coin. Struck from 22 Carat Gold to the exact same specification since 1817, it epitomises all that is British.
Traded across the world during the 19th Century and early 20th Century, it became known as "The Chief Coin of the World", whilst today's modern Proof Sovereigns show consistent collector interest and regular sell-outs.
Most importantly for the thousands of Sovereign collectors around the world, it's a coin that demands attention and the intricate detail and sell-out status remains unrivalled.
FIFTEEN TIMES more limited than the UK's most recent Proof Sovereign
Serious collectors tend to look at three key things when choosing a coin to add to their collection.
When all three elements are right, you can't go wrong. And that's definitely the case with the BRAND NEW British Isles Gold Proof Sovereign that has just been issued by the Isle of Man for 2020.
1. The edition limit
2. The country of issue
3. The subject and design
Let's take each of the three key elements in turn…
1. The edition limit
This is simple. The coin is limited to just 495 pieces. This is more than 15 times RARER than the UK's recent Gold Proof Sovereign.
Let me give you a few comparisons of recently issued Sovereigns:

495 coins is a tiny edition limit for a gold Sovereign-specification coin such as this.
2. The country of issue
Importantly this is a British Isles issue, authorised by the Government of Isle of Man. That means that it benefits from a sterling denomination, as well as the associated interest for British Isles coins within the UK.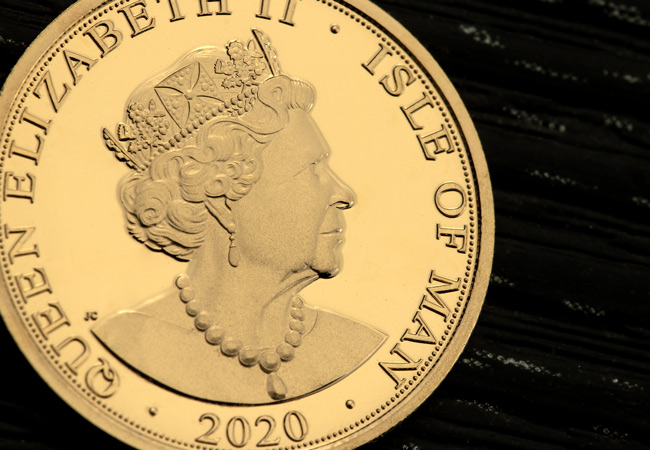 3. The subject and design
This is the BIGGEST of all the ticks, especially when combined with the edition limit.
This year we mark the 75th Anniversary of VE Day. The day which signalled the end of World War II in Europe and brought long-awaited peace to our nation.
Here are just some of the national plans to celebrate:
The May Bank Holiday has changed from Monday to Friday for the VE Day anniversary.
Bells in churches and cathedrals across the country will take part in a Ringing out for Peace celebration.
Street parties and celebrations at pubs, clubs, hotels, village greens and halls have been planned up and down the country.
A national service of commemoration and celebration.
As I mentioned previously, when all three elements of a coin are right, you just can't go wrong. And I am certain that demand will exceed availability. Especially when a strike of just 495 coins have been authorised for release.
And that's before you consider the design…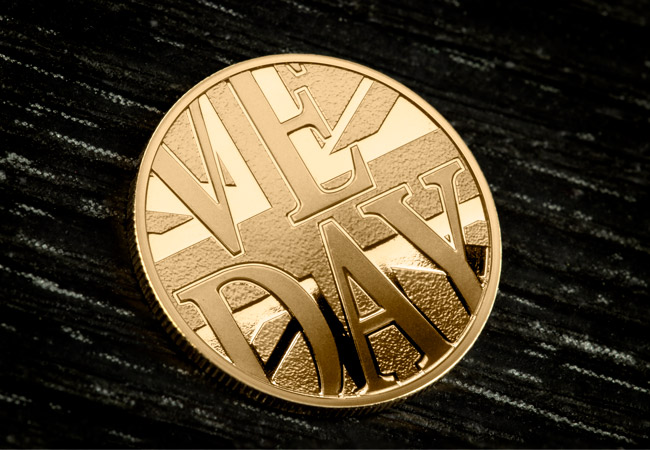 The reverse is very fitting. The Union Flag fills up the complete surface of the coin while the text 'VE DAY' is displayed up large at the centre.
So I am sure you can now understand why serious collectors will want to own the remarkable new VE Day 75th Anniversary Gold Proof Sovereign. It's the perfect coin to mark 75 years since our country rejoiced as Allied victory swept across Europe and our nation's soldiers, sailors and airmen began their journey home.
I know it's easy to sing the praises of every new coin. But, this one REALLY DOES tick all three key collecting boxes. All of the elements of this latest Gold Sovereign lend themselves to a complete sell-out.
Given the symbolic anniversary, the fact it carries a sterling denomination, and a strike of just 495 coins have been authorised, I am certain that demand will exceed availability.
Click here to be one of just 495 collectors worldwide to secure this Sovereign for your collection today >>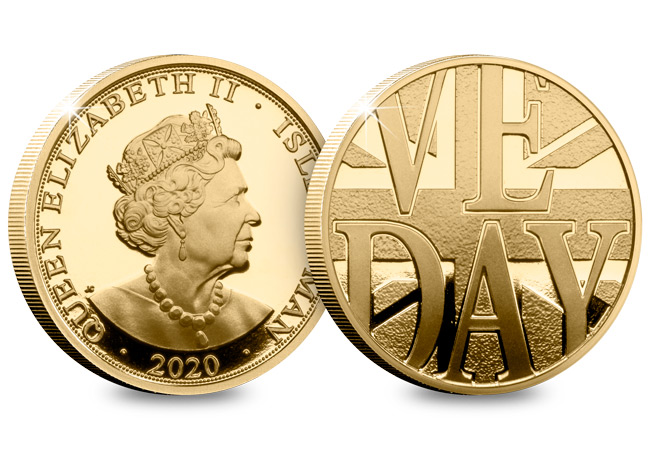 Each year, The Royal Mint marks important British anniversaries, events or accomplishments on our coins and today I'm delighted to reveal the UK's new coin designs for 2020.
What's more, you have the opportunity today to secure them in a variety of different presentations or specifications – I'm sure there is something for everyone.
Simply read on to discover how you can be one of the first UK collectors to add these coins to your collection…
FIVE new UK commemorative coins
The Royal Mint has just announced the five new commemorative coins for 2020, issued to mark a variety of occasions and landmark anniversaries that we'll see over the coming year:
King George III £5 – marking the 200th anniversary of the end of King George III's reign
VE Day £2 – commemorating the 75th anniversary of VE day, signalling the end of WWII
Agatha Christie £2 – celebrating "100 years of Mystery", the centenary of her debut mystery novel
Mayflower £2 – marking the 400th anniversary of the Mayflower's maiden voyage to The New World
Team GB 50p – a tribute to Team GB ahead of the 2020 Olympic Games due to be held in Tokyo
UK 2020 Annual Coin Set BU Pack
To give as many collectors as possible the chance to own these highly sought-after coins, The Royal Mint has issued them in Brilliant Uncirculated quality, which is coveted by collectors as it means each coin is free from any marks you would find on circulated coins.
In this BU Pack you'll find the five brand new commemorative coins alongside the eight definitive coins from the 1p to the £2, all newly dated for 2020.
Each one is protectively encapsulated in its attractive original Royal Mint packaging to preserve its quality for generations to come. What's more, you can secure this BU Pack at the Royal Mint issue price of just £55 (+p&p). Click here to find out more >>
This set of coins is also available as a CERTIFIED BU Commemorative Coin Set for £40 (+p&p). Click here to find out more >>
UK 2020 Annual Collector Proof Coin Set
Whilst being struck from base metal, the coins in this set have been struck to a stunning superior Proof finish. This set also includes the five new commemorative coins alongside the eight definitive coins from the 1p to the £2, all newly dated for 2020.
Just 7,000 sets have been released worldwide in this limited edition presentation – that's under half the edition limit of previous issues that have completely sold out. So, it's expected this set will be extremely sought-after.
You can order the UK 2020 Annual Collector Proof Coin Set here with a down payment of just £31 (+p&p) followed by 4 further interest-free instalments – that's the Royal Mint issue price. Click here to find out more >>
UK 2020 DateStamp™ Specimen Set
The most limited way to own the five new 2020 commemorative coins is by securing the UK 2020 DateStamp™ Specimen Set. In fact, JUST 995 collectors worldwide can own this unique set.
What truly sets the 2020 Specimen Year Set apart from all other 2020 Annual Sets is the fact that it is forever set in time by the official Royal Mail postmark that marks the coins' first day of release – 1st January 2020.
Each coin is struck to the highly desirable Brilliant Uncirculated quality, and come individually presented in tamper-proof capsules. What's more, each set has a unique serial number, confirming its place in the tiny edition limit, and you can even register your set online to guarantee its provenance!
This annual set has a track record of completely selling out within a matter of days, so if you want to secure a set for yourself you'll need to be quick. You can reserve yours with a deposit of just £22. Click here to find out more >>