Read our latest blog on the first King Charles III sovereign – a coin that we predict could be one of the most collectable sovereigns ever.
---
Known as possibly the most famous coin in history, the Gold Sovereign is the collector's dream. As Britain's flagship coin, it's steeped with incredible history – so if there was any piece to add to your collection, this should certainly be it!
Every year, the classic sovereign and the proof collectable versions are always very high in demand. But this year's sovereign is like no other seen before…
Just released by The Royal Mint, we'd like to introduce you to the brand-new Queen Elizabeth II Memorial Sovereign – the first sovereign to feature the portrait of King Charles III.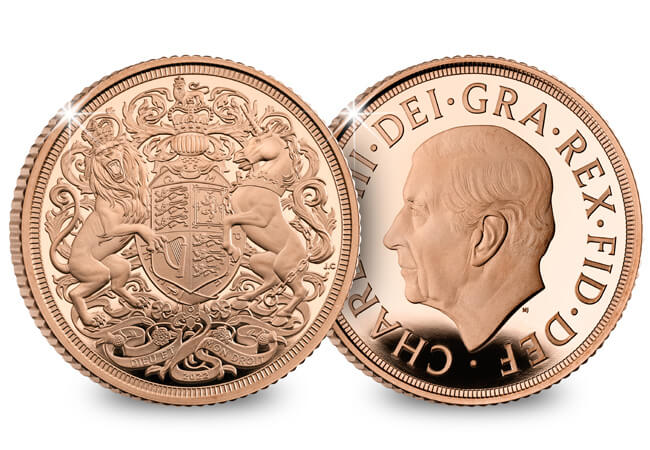 The Queen Elizabeth II Memorial Sovereign – A Unique Collectible
It's incredibly rare to come across a Memorial Sovereign as it is – but to coincide with that, the reverse has got a rare change in design too!
Unique to the Queen Elizabeth II Memorial Sovereign, the traditional St George and the Dragon design has made way for a new interpretation of the Royal Coat of Arms. This is an updated version of what appeared on the Platinum Jubilee issue last year, so it's a very fitting tribute to our late Queen.
But that's not all – what makes this coin even more spectacular is that it's the first ever sovereign to feature King Charles III's portrait. This will make it incredibly popular with collectors!
First King Charles III Sovereign
Every so often, a newly released sovereign will exceed the normal levels of collectability. In the past, this has included Queen Victoria's first sovereign from 1837, George IV's only sovereign from 1937, and of course, Queen Elizabeth II's first sovereign from 1957.
And it won't be long until this sovereign reaches the same level of demand and collectability!
Even if it wasn't for the unique design, this sovereign would still rank as one of the most important ­– being the very first sovereign to feature the new King, it will be the collectible to have in the future.
It's the sovereign that links Queen Elizabeth II's and King Charles III's reigns together – making any sovereign collection incomplete without it.
Available in Gold Proof and Piedfort Quality, make sure you get yours today before it's too late!
Click here to check out the Memorial Sovereign range for your chance of securing yours >>
Or, check out our latest video below to see them up close:
The UK's FIRST Harry Potter 50p is now available, and it features a special lenticular element. In this blog, I'll tell you why Harry Potter collectables are some of the most sought-after out there…
The stories of Harry Potter are among some of the most-popular in the world.
In fact, more than 500 million copies of the Harry Potter books have sold worldwide!
Around the world, Harry Potter themed collectables and memorabilia are extremely popular with collectors and fans alike.
Particularly, first editions of Harry Potter collectables, or those with unique features are particularly in-demand.
Considering the brand new Harry Potter 50p is both a UK FIRST and it includes a special lenticular feature, it will surely follow in some HUGE footsteps. But, how much have previous Harry Potter collectables sold for on the secondary market?
Sought-after Harry Potter collectables
Let's take a look at some Harry Potter memorabilia that has fetched HUGE sums on secondary market sites….
The Tales of Beedle the Bard
The Tales of Beedle the Bard is a fictional book mentioned in Harry Potter and the Deathly Hallows and it was brought to life when JK Rowling hand-wrote and self-illustrated 7 copies of the book.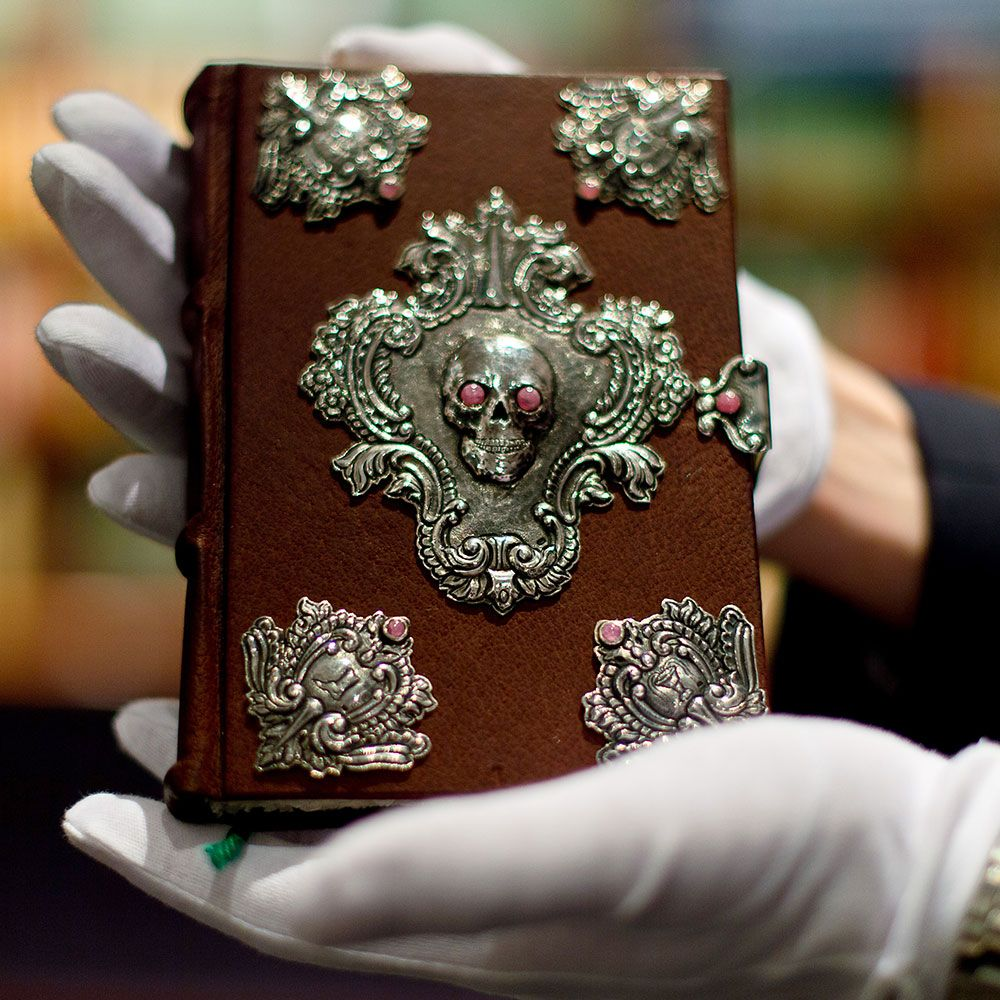 All 7 copies were bound in Moroccan leather and decorated with silver ornaments and semi precious stones. These books are incredibly rare with only 7 in existence.
Subsequently, one sold at auction for £1.95 million, a world record for a modern manuscript!
This is a key example of how edition limits can drive up demand for collectable items.
Considering the strict worldwide edition limits of the precious metal Harry Potter 50p coins, we don't expect these to be available for long…
Chocolate Frog Trading Cards
The Gold Albus Dumbledore Trading cards, available in the Harry Potter Chocolate Frogs, were previously been listed on eBay for over $900!
These cards are especially in demand as they are only available from Universal Studios in Japan and feature a special lenticular design.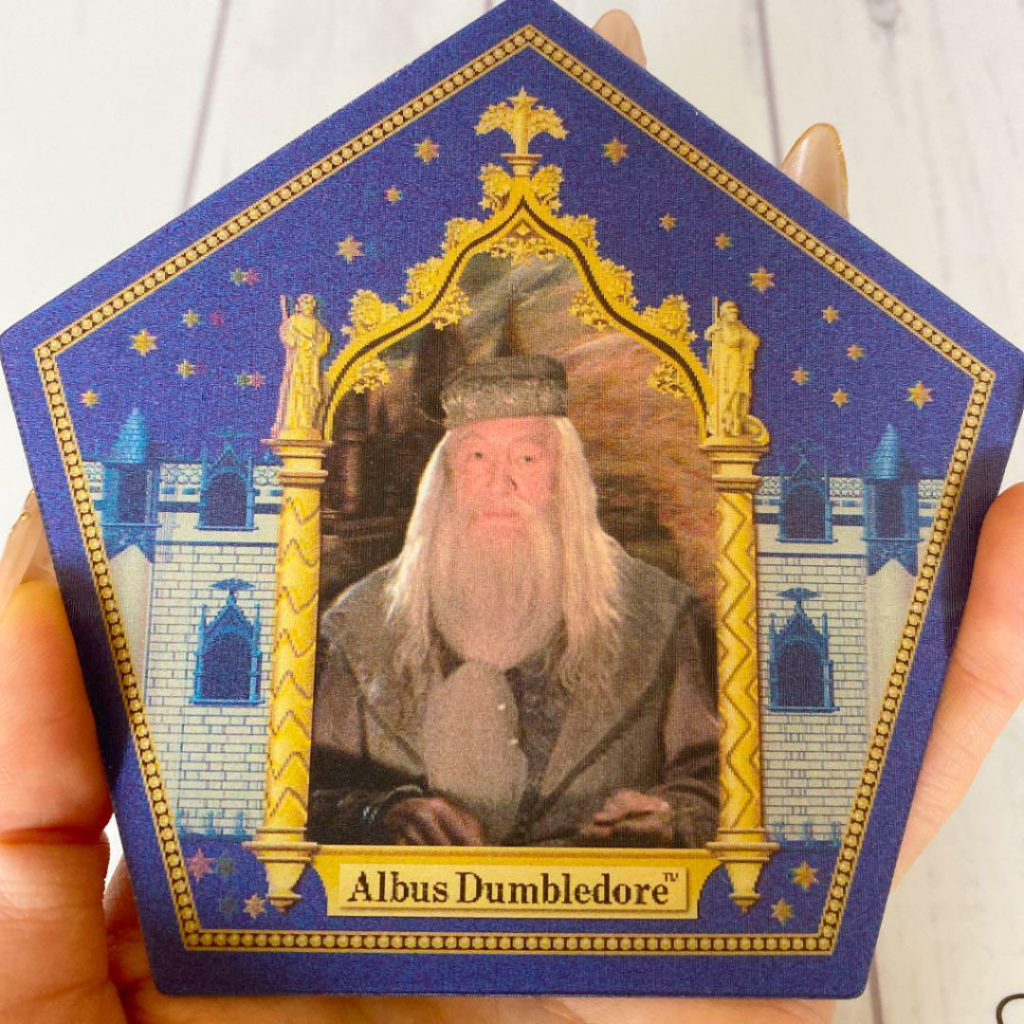 Like the Albus Dumbledore Trading Card, the UK's FIRST Harry Potter 50p excitingly also features a unique lenticular feature.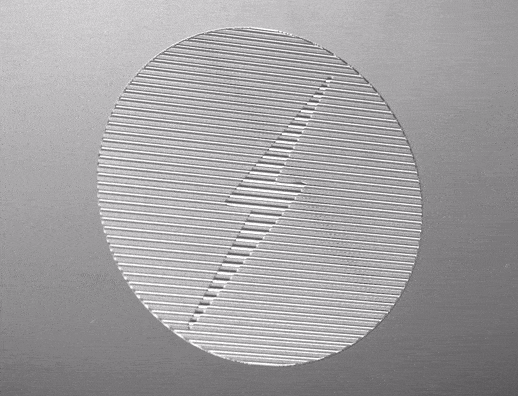 Evidently, Harry Potter themed collectables with strict edition limits and unique features can be worth a small fortune.
And, with recent UK 50p launches selling out at The Royal Mint in limited edition presentations, including the recently issued BBC 50p, this brand new coin is sure to be a hit with collectors.
So, don't hesitate in adding the UK's first Harry Potter 50p to your collection.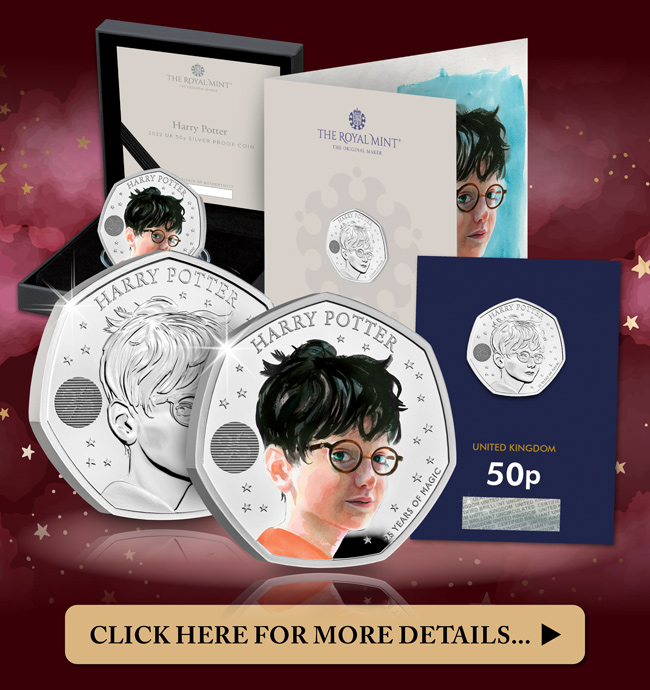 The Royal Mint have revealed the new portrait of King Charles III which will feature on UK coinage.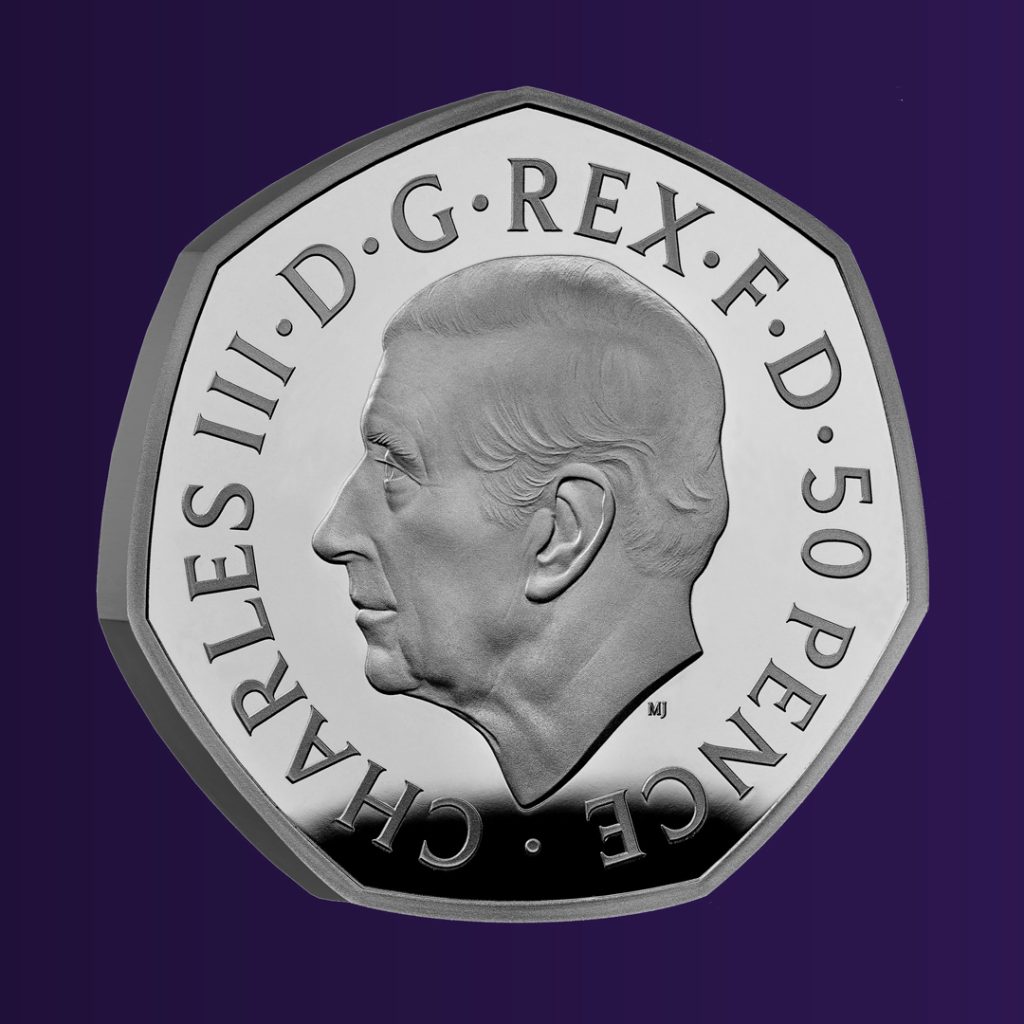 Created by renowned British sculptor Martin Jennings, the effigy has been personally approved by His Majesty. In keeping with tradition, The King's portrait faces to the left, the opposite direction to Queen Elizabeth II.
It will be used for the very first time on a range of coins paying tribute to the life and reign of the late Queen.
The new range was released at 9am on Monday 3rd October.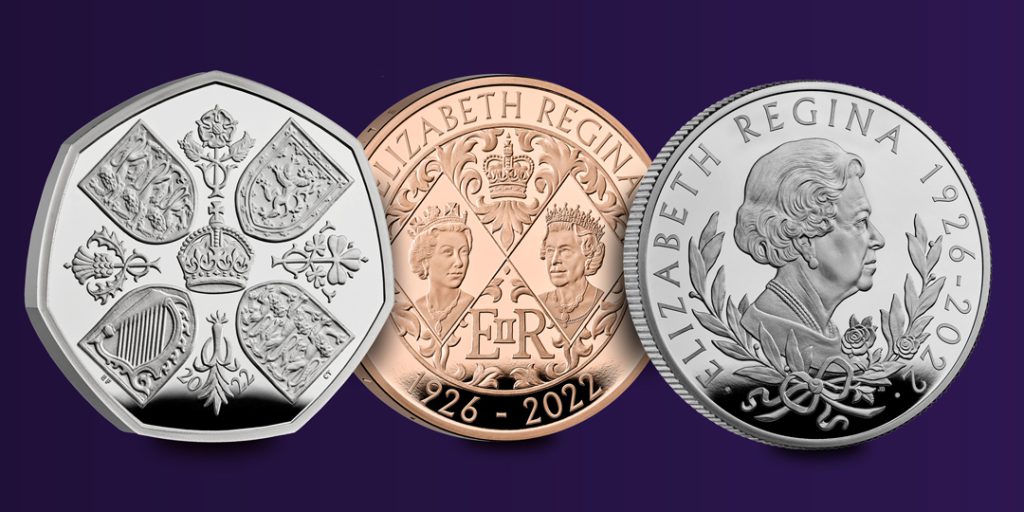 This is the first time in nearly 70 years that we have had a new monarch on our coins. It is the most significant change to UK coinage since decimalisation in 1971.
The coins are available in several specifications including 50p, £5 and Ounce. Coins will be on sale at The Royal Mint until 31st December 2022.