As we mark Her Majesty the Queen's remarkable 70-year reign this year, The Royal Mint have just announced a brand new three-coin series!
Highlighting The Queen's personal commitment to her people, communities, and to the Commonwealth nations, the three coins are due to be issued this summer and feature designs by artist P.J. Lynch. Each coin will fittingly represent one of the three key areas of Her Majesty's reign, along with a UK FIRST — The Queen's signature!
The first coin will feature the honours and awards she bestows on individuals for their service, the second highlights her patronage and support of charities, and the third will celebrate Her Majesty's tireless work for the Commonwealth.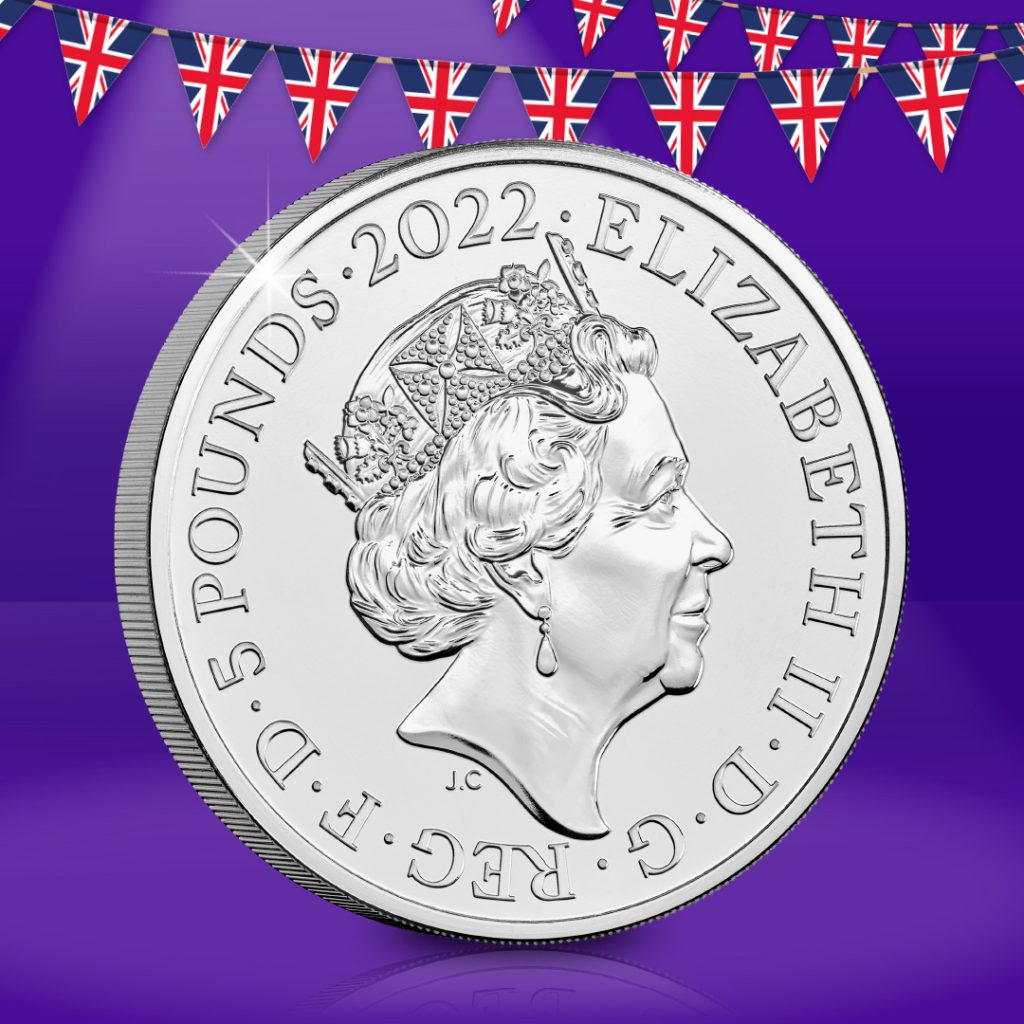 Releasing this summer!
All three coins are set to be released this summer, with the first coin in June, the second in July and the final of the series released in August.
This truly is the ultimate tribute to Her Majesty the Queen and her incredible dedication to the Crown over the last 70 years.
Make sure you don't miss out on owning this new coin series, and sign up to our BU Pack subscription service. Find out more about the BU Pack subscription service here.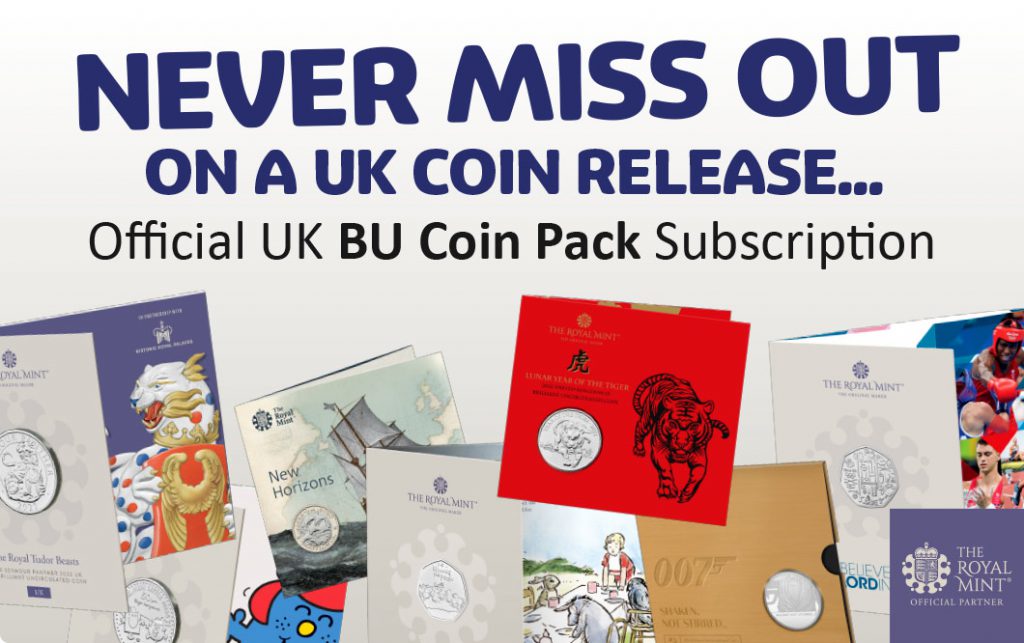 There's no doubt that Her Majesty's Platinum Jubilee is going to be the most collectable Royal theme for many years to come…
And today, a BRAND NEW range of Precious Metal 50p coins have been released to mark this once in a lifetime event.
With tiny edition limits across the range, collectors will be rushing to secure these brand new issues. With the standout being the WORLD'S FIRST Double Diameter Gold Proof 1oz 50p Coin!
Never before have collectors seen this, which is why this issue is sure to be in extremely high demand…
Just watch the video below to find out everything you need to know about these brand new releases…
---
If you're interested…

Click here to view the full range of Platinum Jubilee Precious Metal 50ps >>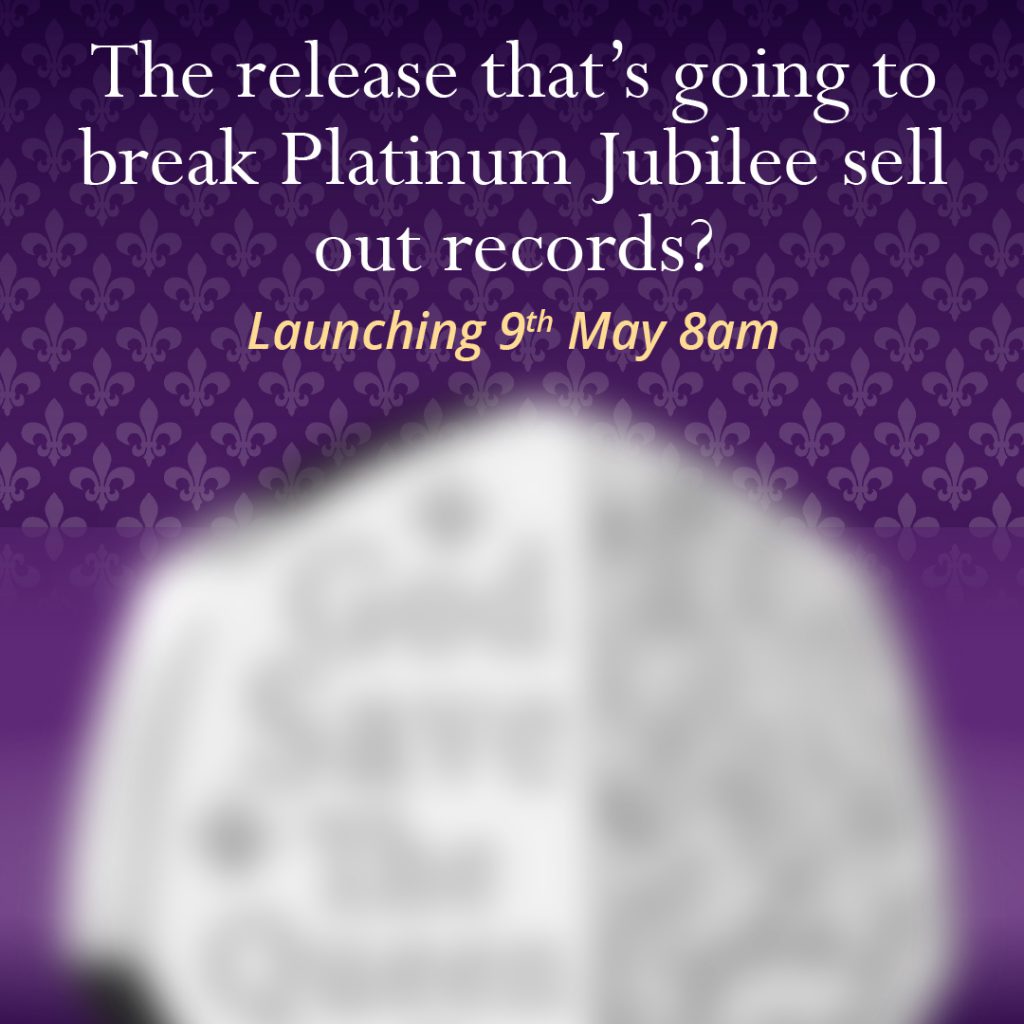 We all know about how the Platinum Jubilee has created a collecting hype like nothing I've seen for many years.
It's been a case of blink and you'll miss it. Just take a look at how quickly Platinum Jubilee coins have been selling out…
---
2022 British Isles 50p — First Release SOLD OUT
The Official British Isles 50p tribute to the Platinum Jubilee was first released as a Dual-Plated edition. With first-release stock selling out in less than two hours, collectors are now frantially ordering the Gold-Plated edition of this stunning 50p.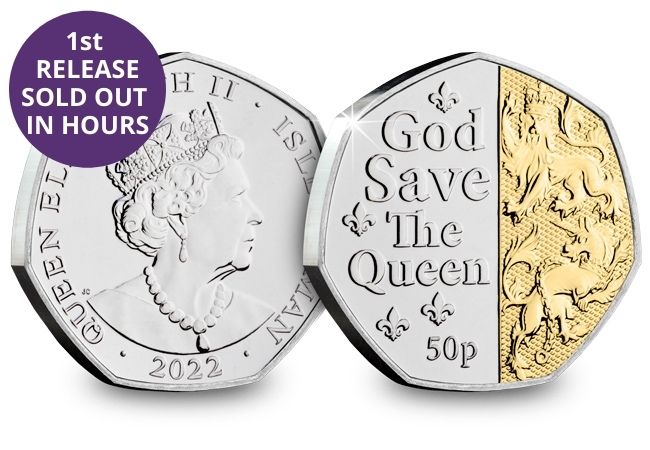 2022 UK 50p — SOLD OUT in less than 24 hours
In January, the UK Platinum Jubilee 50p was released. The FIRST EVER Royal 50p and and featuring a brand-new obverse design — a sell-out was inevitable. Indeed, ALL limited specifications SOLD OUT in 24 hours, including the Silver Proof 50p.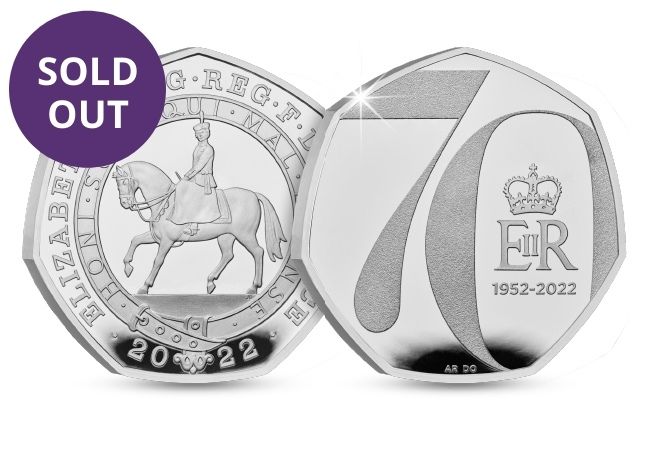 2022 UK £5 — All limited specifications SOLD OUT
In January, the traditional commemorative £5 coin was released. Since then, every limited specification has completely SOLD OUT…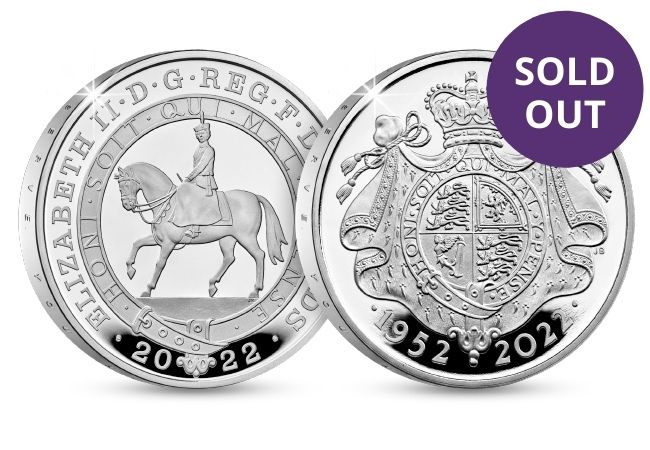 ---
And now, as we approach the Bank Holiday and look forward to the street parties, a BRAND NEW release is coming.
My expectation? That this release is going to break Platinum Jubilee sell out records.
That's because these coins have some of the lowest edition limits I've seen for the Platinum Jubilee. Which means collectors looking to complete their Platinum Jubilee collection are inevitably going to miss out.
Released on the 9th May you'll need to be up and ready at 8am to have any chance of securing one before they've sold out!
Sign up below to find out when the next Platinum Jubilee release becomes available to the general public…