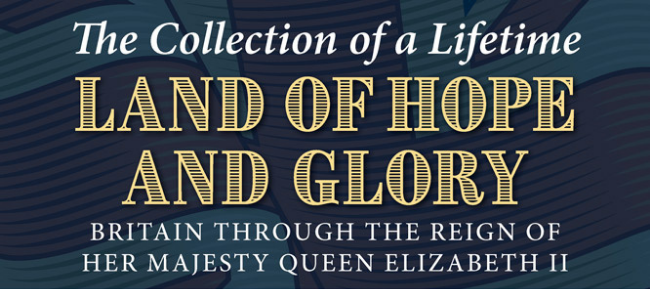 The Land of Hope and Glory Collection tells the story of Britain through the reign of Her Majesty Queen Elizabeth II.
Over 85% of the population have only ever known Her Majesty Queen Elizabeth II as the monarch of the United Kingdom. And the Queen is so synonymous with Great Britain that it's easy to forget that she wasn't supposed to become queen at all…
The daughter of King George V's second son, Princess Elizabeth of York had little expectation of succeeding the throne until her uncle, King Edward VIII, abdicated in 1936.
As Queen Elizabeth II's Platinum Jubilee fast approaches, this blog series will revisit the historic moments during Her Majesty's record-breaking reign that have helped define Great Britain. Let me take you back to where it all began…
The Coronation of Queen Elizabeth II
Her Majesty Queen Elizabeth II acceded to the throne on 6th February 1952 upon the passing of her father, King George VI, at the age of 25. And on the 2nd June 1953, over 27 million people watched the official coronation at Westminster Abbey in London, which, for the first (and so far only) time, was fully televised.
This ground-breaking moment marked the official start of an even more ground-breaking reign…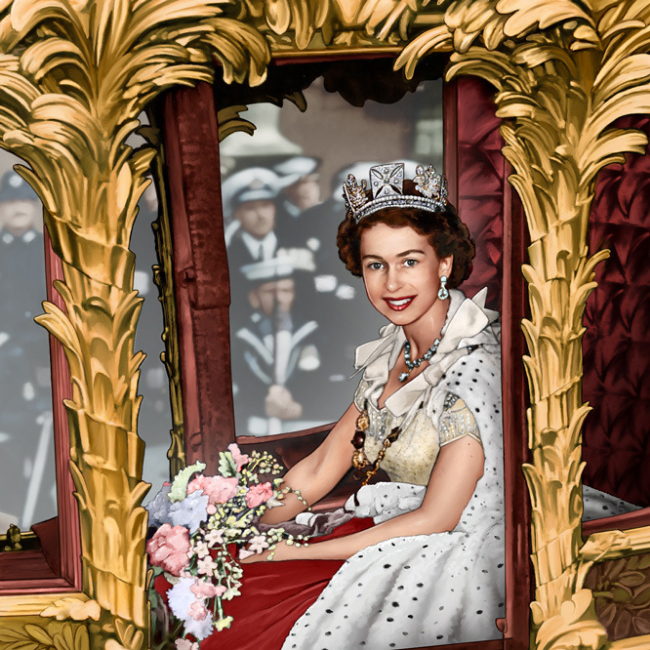 The Mini is Unveiled
One of the world's most recognisable cars, the first Mini was unveiled on the 26th August 1959. The British Motor Corporation developed the Mini out of Great Britain's need for a more fuel-efficient car.
Originally marketed as both the Austin Seven and Morris Mini-Minor, the car became an instant success and the design's front-wheel drive and transverse engine layout influenced a generation of car makers.
Perhaps you owned or own one of these infamous cars? Let us know in the comments!
The Unravelling of DNA
The 1950s saw some major developments in the unravelling of DNA by British scientists. Rosalind Franklin took "Photo 51", a highly detailed image of the hydrated 'B' form of DNA on 6th May 1952.
This photograph would help James Watson and Francis Crick's work, and on 28th February 1953, the pair proposed a double helix model for the structure of DNA.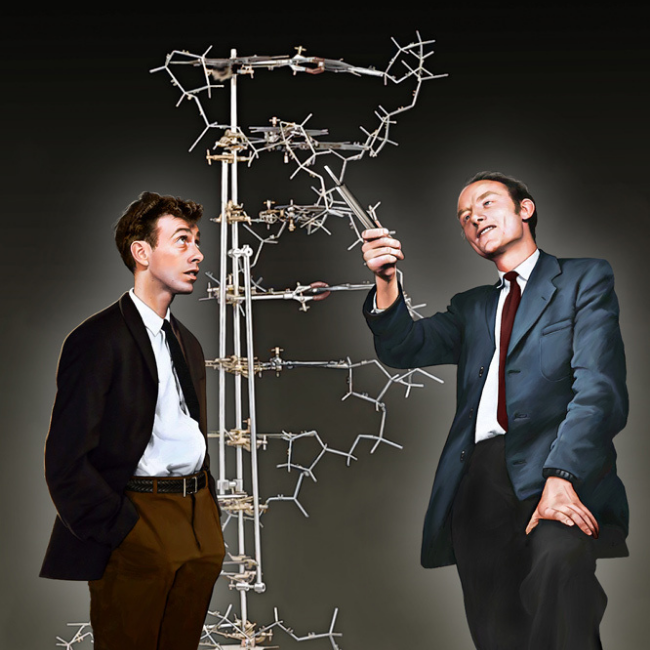 Donald Campbell Breaks the Water Speed Record
The legendary Donald Campbell began his speed record attempts in the summer of 1949 using his father's old boat, the Bluebird K4.
His father, Malcolm Campbell, had previously held the Water Speed Record and after Donald's first attempts were unsuccessful, the Bluebird K4 was modified to make it a "prop-rider".
On the 23rd July 1955, he broke the Water Speed Record with a speed of 202.32 mph! And as if that wasn't enough, Donald Campbell would go on the break the Water Speed Record on six different occasions before going for "the double" and breaking the Land Speed Record in 1964!
Mount Everest is Conquered
On 29th May 1953, Edmund Hillary and Sherpa Tenzing Norgay became the first explorers to reach the summit of Mount Everest, which standing at 29,035 feet above sea level is the highest point on earth.
News of the conquest of Mount Everest did not reach the outside world until 2nd June 1953, the eve of the Queen's coronation and Britons hailed it as a good omen for the future of the country.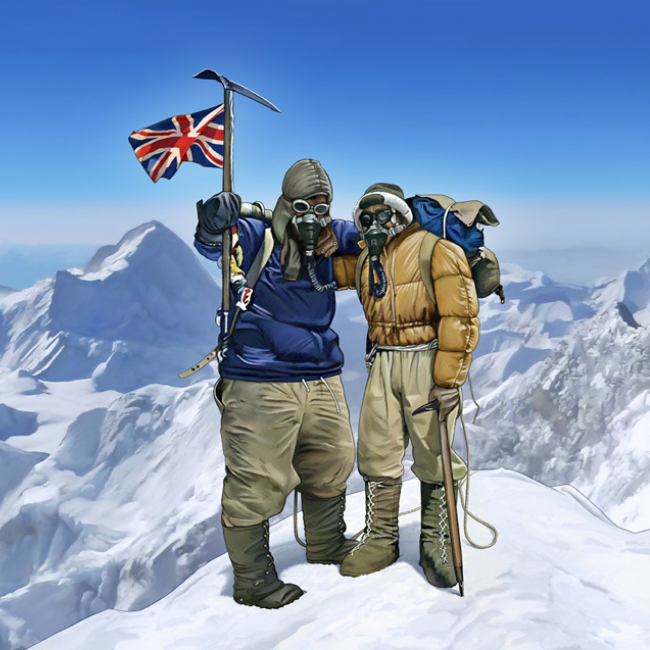 ---
If you're interested…
The Land of Hope and Glory Collection celebrates Britain through the reign of Her Majesty Queen Elizabeth II. And today, you can start the Collection of a Lifetime. Click here to secure the Coronation Medal for FREE >>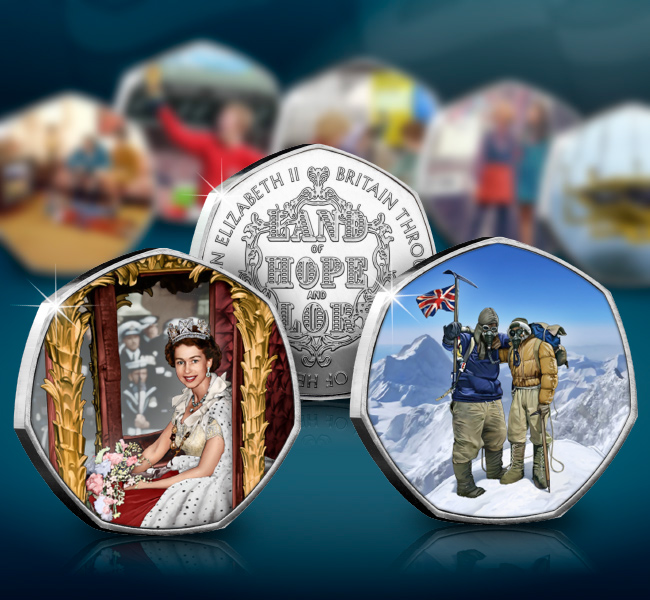 Richard Trevithick was born in a small Cornish mining village in 1771 and was surrounded by engineering at an early age, which paved the way for him to become the pivotal inventor and engineer who was responsible for inventing the first ever working steam locomotive…
During his school years, Trevithick paid little attention in class and instead focused on sports; however he also had a natural aptitude for arithmetic, and always managed to get to the correct answer using unconventional methods.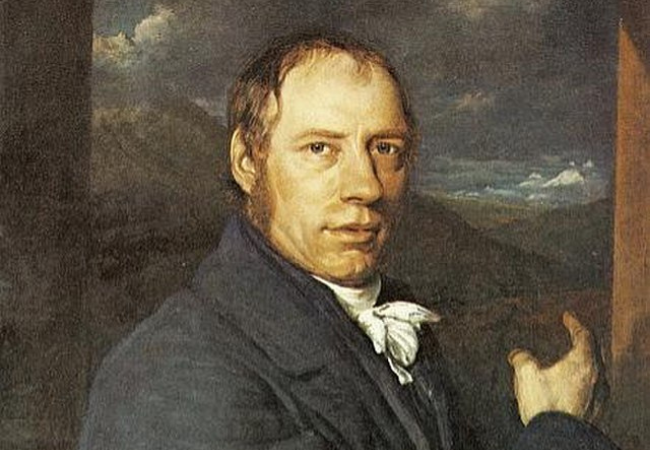 During his time working in the mining community, Trevithick began to pioneer the use of high-pressure steam, and started building and modifying steam engines around this principle. As time went on, and boiler technology improved, Trevithick realised this now allowed for the safe production of high-pressure steam; which meant engines could be smaller and more economical to run.
Trevithick's early applications of high-pressure steam ranged from stationary engines to steam-road locomotives. In 1802, Trevithick built his first steam locomotive for the Coalbrookdale Ironworks in Shropshire.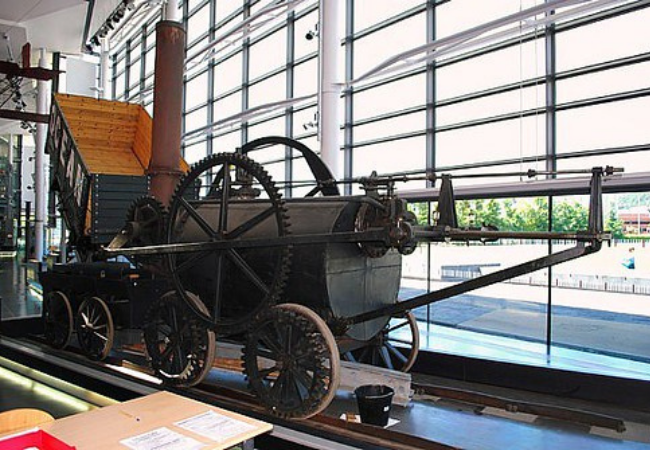 In 1804, the first officially recorded steam-hauled railway journey took place when another one of Trevithick's locomotives hauled a train from the Pen-y-Darren Ironworks in Merthyr Tydfil to Abercynon in South Wales.
Trevithick's inventions were responsible for revolutionising the mining industry and he became a well-respected figure in both mining and engineering circles because of it. Trevithick even had some involvement in the early development of the Thames Tunnel, and several different nautical projects, however the successful first working steam locomotive remains his most well-known claim to fame.
---
Now commemorated on a BRAND NEW range of coins
And now, a portrait of Richard Trevithick features on a BRAND NEW range of coins, exclusive for Westminster Collectors.
This is the first time a portrait of this pivotal inventor and engineer from our history has been featured on a British Isles coin, and the edition limits for each of the three specifications this coin has been issued in, are very low…
You can explore this coin range using the link below – however, with such low edition limits on each of this coins specifications, you'll need to act fast if you want to add one to your collection!

As I'm sure you already know, this year Her Majesty marks her 95th Birthday. This is an incredible milestone and an important moment in British history that has been rightfully remembered on some fantastic commemoratives.
But there's one particular issue that, for me, stands heads and shoulders above the rest…
Introducing the Diamond Masterpiece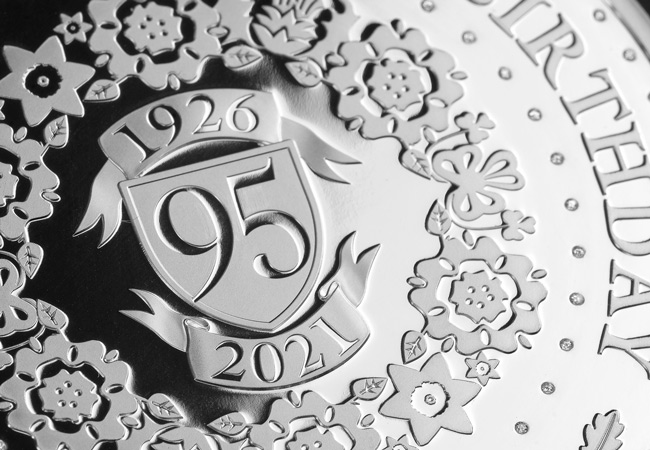 The name 'Masterpiece' really is appropriate for this coin, and I would almost say that it hardly does justice to this incredible release which is the pinnacle of craftsmanship. Cutting edge minting techniques and materials have been used to create this special commemorative.
Containing NINETY FIVE Actual Diamonds – one for each year of Her Majesty's life
The coin itself has been struck to an incredible 65mm from FIVE OUNCES of .999 PURE SILVER. The coin is fully approved by Buckingham Palace and the Queen and is the perfect heirloom for you and your family to commemorate the occasion.
And around the outside of the designs are 95 diamonds representing the years of Her Majesty's life. This is an incredible feature and a real feat of numismatic innovation.
As I am sure you can appreciate, given all of the individual elements that have to be carefully curated for each individual coin, the edition limit as a consequence is incredibly low. In fact, only 195 of these coins have been produced.
JUST 195 AVAILABLE – secure yours while you can!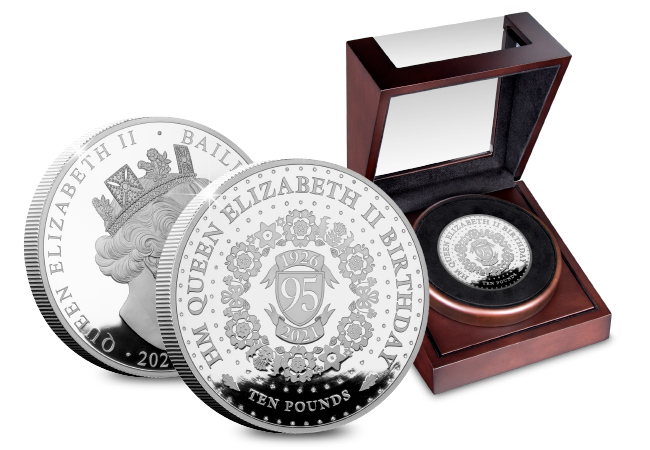 The Queen's 95th Birthday Diamond Masterpiece Coin is available to own right now from The Westminster Collection, although these numismatic masterpieces are expected to sell out quickly.