Posts Tagged 'silver 50p'
The UK's FIRST Harry Potter 50p is now available, and it features a special lenticular element. In this blog, I'll tell you why Harry Potter collectables are some of the most sought-after out there…
The stories of Harry Potter are among some of the most-popular in the world.
In fact, more than 500 million copies of the Harry Potter books have sold worldwide!
Around the world, Harry Potter themed collectables and memorabilia are extremely popular with collectors and fans alike.
Particularly, first editions of Harry Potter collectables, or those with unique features are particularly in-demand.
Considering the brand new Harry Potter 50p is both a UK FIRST and it includes a special lenticular feature, it will surely follow in some HUGE footsteps. But, how much have previous Harry Potter collectables sold for on the secondary market?
Sought-after Harry Potter collectables
Let's take a look at some Harry Potter memorabilia that has fetched HUGE sums on secondary market sites….
The Tales of Beedle the Bard
The Tales of Beedle the Bard is a fictional book mentioned in Harry Potter and the Deathly Hallows and it was brought to life when JK Rowling hand-wrote and self-illustrated 7 copies of the book.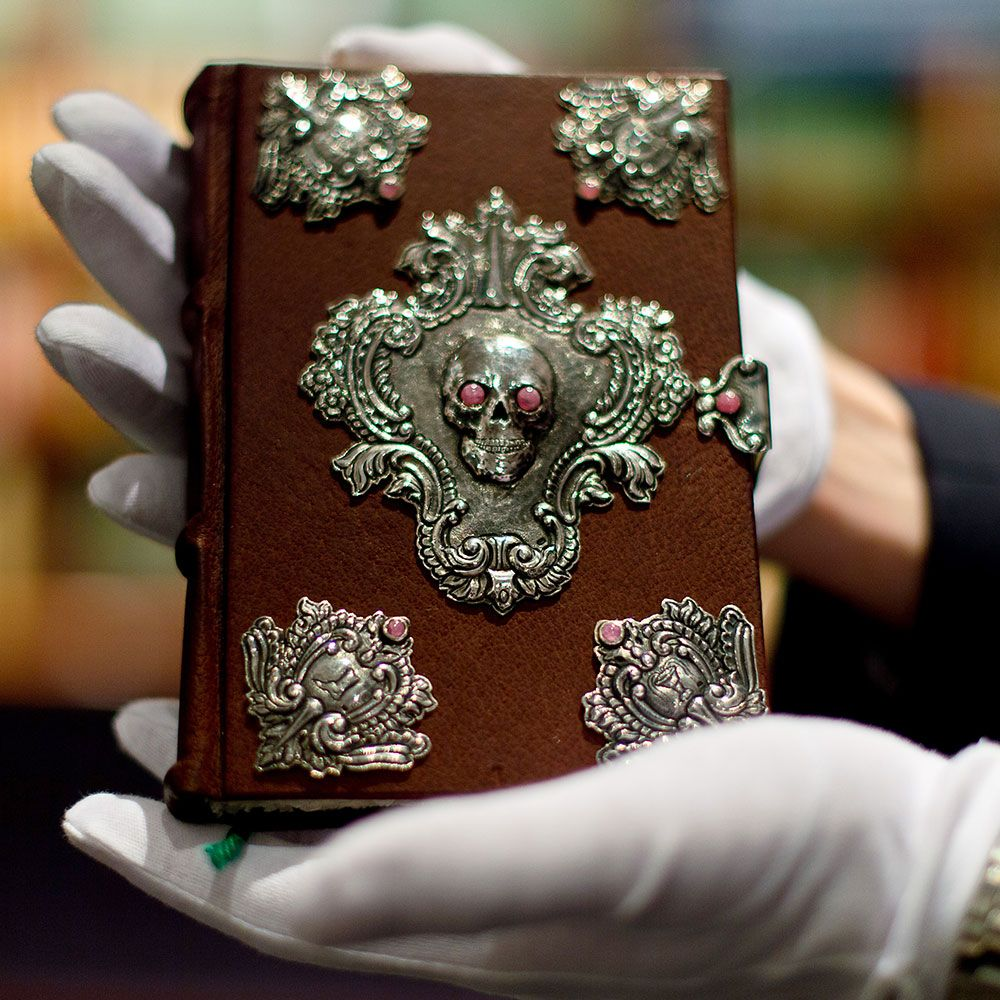 All 7 copies were bound in Moroccan leather and decorated with silver ornaments and semi precious stones. These books are incredibly rare with only 7 in existence.
Subsequently, one sold at auction for £1.95 million, a world record for a modern manuscript!
This is a key example of how edition limits can drive up demand for collectable items.
Considering the strict worldwide edition limits of the precious metal Harry Potter 50p coins, we don't expect these to be available for long…
Chocolate Frog Trading Cards
The Gold Albus Dumbledore Trading cards, available in the Harry Potter Chocolate Frogs, were previously been listed on eBay for over $900!
These cards are especially in demand as they are only available from Universal Studios in Japan and feature a special lenticular design.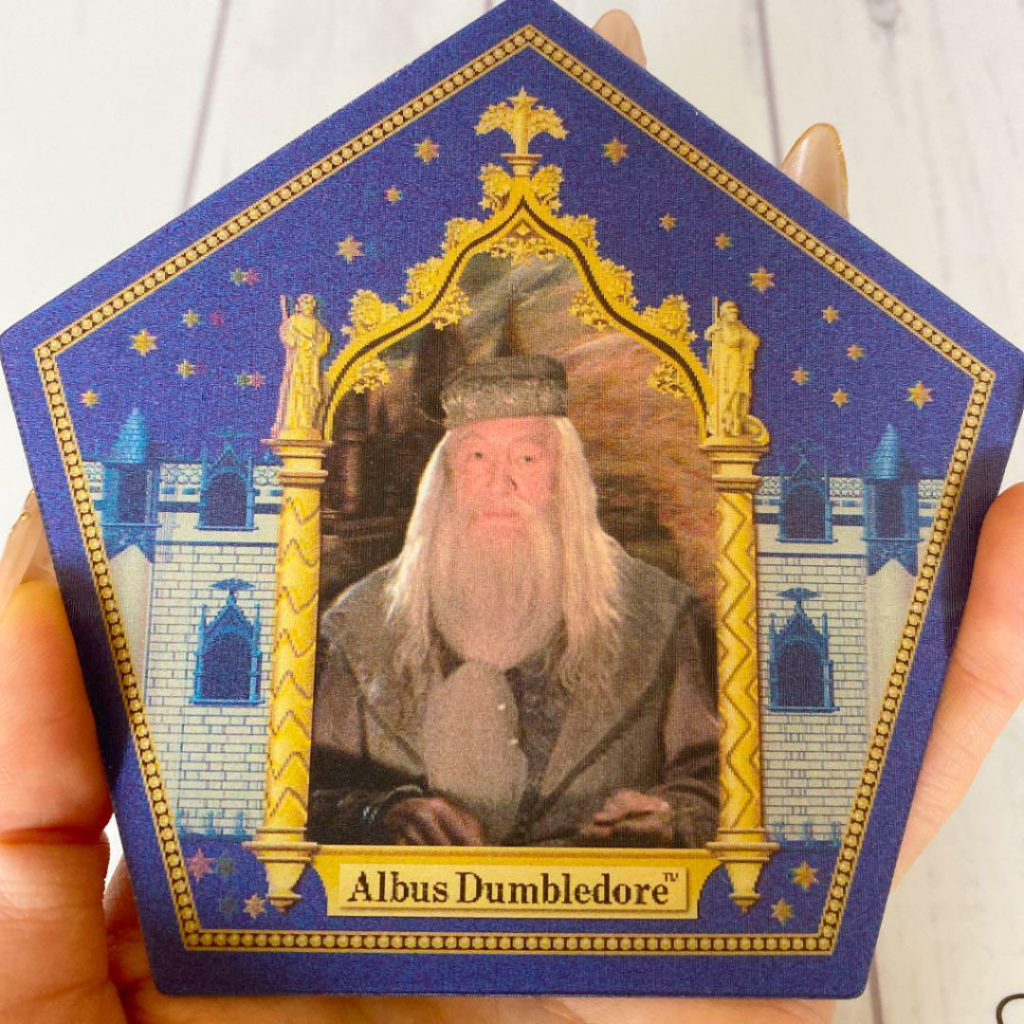 Like the Albus Dumbledore Trading Card, the UK's FIRST Harry Potter 50p excitingly also features a unique lenticular feature.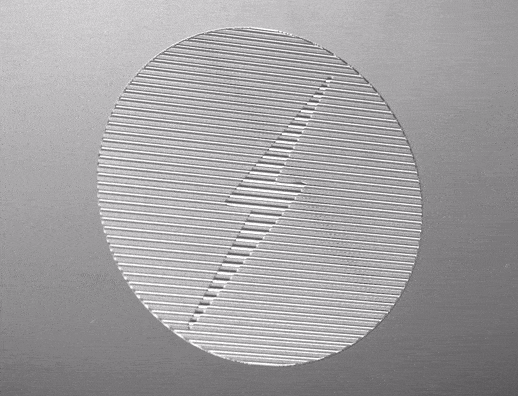 Evidently, Harry Potter themed collectables with strict edition limits and unique features can be worth a small fortune.
And, with recent UK 50p launches selling out at The Royal Mint in limited edition presentations, including the recently issued BBC 50p, this brand new coin is sure to be a hit with collectors.
So, don't hesitate in adding the UK's first Harry Potter 50p to your collection.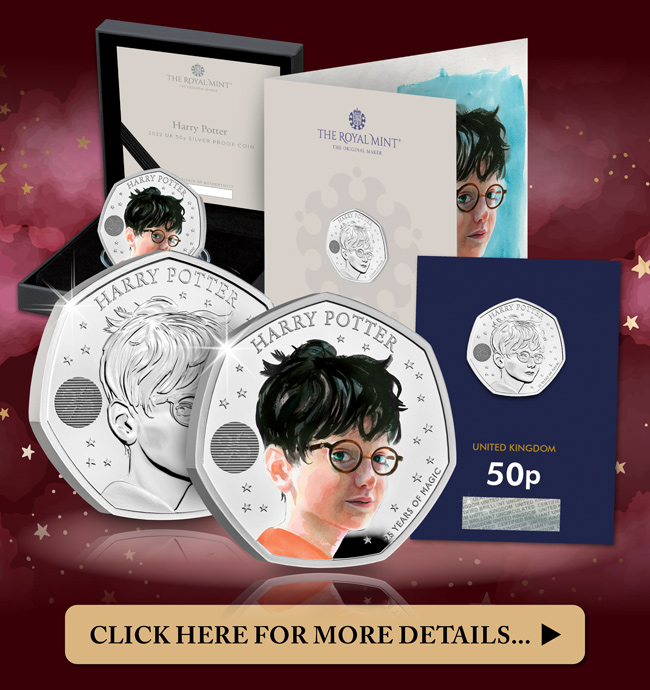 The final coin in the Winnie the Pooh 50p series has been issued today, marking an end to one of the biggest sell-out stories of recent years. Secure yours here in .925 Sterling Silver >>
And, considering the drastic edition limit cuts to the 2022 coins, THOUSANDS of collectors are set to miss out on completing their collection…
Celebrating 95 years of fun-filled adventure, these charming 50p coins each feature designs of the best-loved characters from A. A. Milne's original stories, with original illustrations from E. H. Shepard.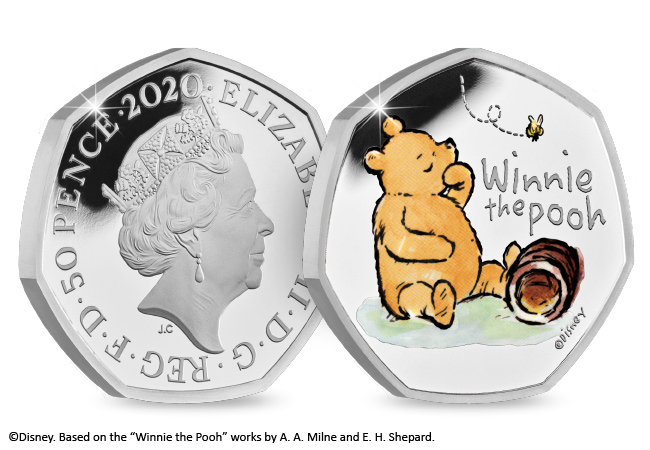 When the first three coins were issued in 2020, they took the collecting world by storm. They were so popular that the very first Silver Proof 50p featuring Winnie the Pooh himself – SOLD-OUT in LESS THAN 24 HOURS!
Tigger 50p sells out
Collector demand continued into 2021 with the second series of Winnie the Pooh 50p coins.
Featuring some of Winnie the Pooh's most trusted companions, these coins each had an edition limit of JUST 18,000 for their Silver Proof specification.
In fact, so popular were these coins that the Tigger 50p is no longer available at The Royal Mint.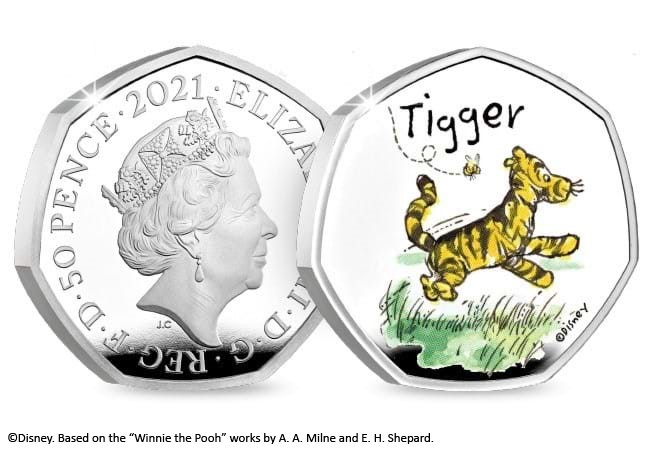 As collectors anticipated the issue of the final three coins in the series in 2022, at The Westminster Collection, we were already expecting demand to outweigh supply.
JUST 6,000 ISSUED WORLDWIDE
That's because JUST 6,000 of each of the Silver Proof 50p coins have been issued worldwide – one third of the edition limit of the sell-out 2020 and 2021 coins!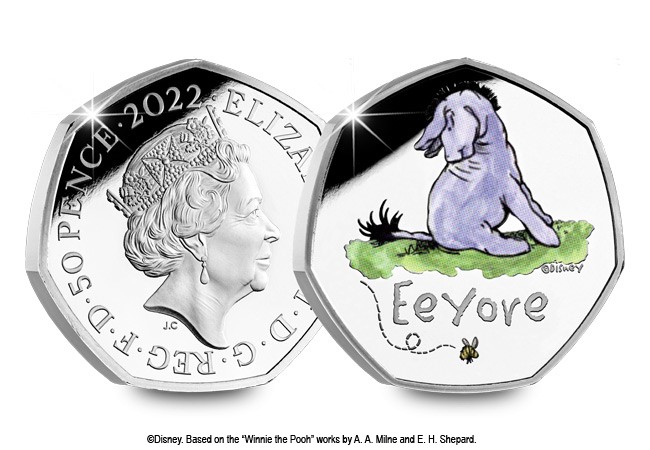 12,000 collectors missed out on the Eeyore Silver Proof 50p as it sold-out in a matter of hours at The Royal Mint.
Undoubtedly, this final 50p, which features a design of the most popular Winnie the Pooh characters, will be just as popular. Unfortunately, this means many will likely miss out on securing it for their collection.
How much is the Winnie the Pooh 50p worth?
The first and last issues in any coin series are hugely popular with collectors.
When a theme is as universally popular as Winnie the Pooh, there are no surprises collectors rushed to get their hands on the UK's first Winnie the Pooh 50p.
Much like first editions of best-selling books, or the first run of banknotes, UK-first coin issues can sell for well over their retail price on secondary market sites.
And, with edition limits as low as this, we knew the sell-out potential for this coin was high, and collectors knew it too.
Don't miss out on the Winnie the Pooh and Friends 50p!
If you want to be one of JUST 6,000 lucky collectors to own this BRAND-NEW coin in .925 Sterling Silver, you'll need to act extremely fast.
Click here to secure yours for the Royal Mint issue price of JUST £67.50 (+p&p) >>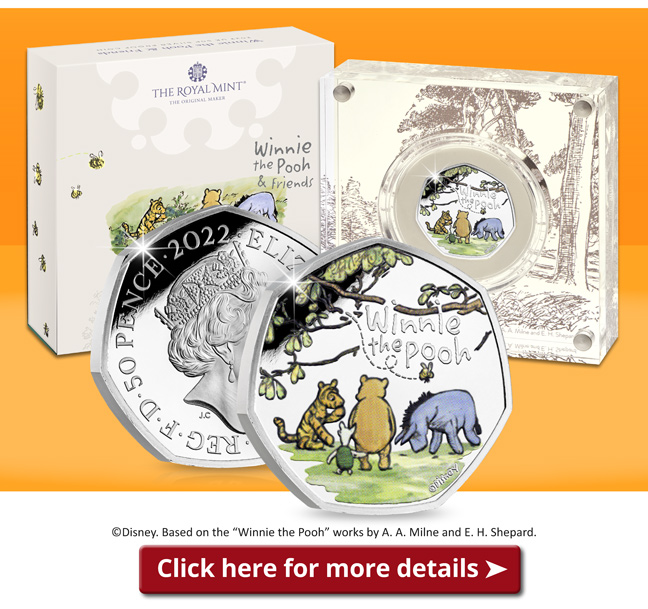 ---
If you're interested…
In a London based Reform Club, Phileas Fogg, was to place the biggest bet of his life.​​
Risking £20,000, Fogg and his recently hired valet, Jean Passepartout wagered they could travel the world in 80 days, with thanks to the new railroad in India.​​
Passing through exotic lands and dangerous locations, they seize whatever transportation is available, whilst racing against the clock.​​
In 2022, to celebrate the 150th anniversary of the first publication of Around the World in 80 Days, a brand-new collection of British Isles 50p coins has been issued.​
Authorised for release by Guernsey Treasury and fully approved by Her Majesty the Queen, this brand new issue is available in a range of specifications, the race is on to secure these coins for your collection… Click here to secure yours!
​Continue reading as we take you on a spectacular visual journey to five exotic destinations that Phileas Fogg travels to in the story, with the help of these brand new 50ps…​
The Around the World in 80 Days Coins​
London
Allahabad
Singapore​
Yokohama
San Francisco​
---
Have you read Jules Verne's famous tale of adventure, misfortune, and unexpected turns? Let us know in the comments below!​​
With the worldwide popularity of Around the World in 80 Days, spanning across generations, demand for these brand new 50p coins is sure to be high. Click here to view the entire range.​
---
​