Posts Tagged 'Harry Potter collectable'
Introducing the second coin in the UK Harry Potter 50p series, the Hogwarts Express 50p.
This spellbinding new UK 50p features a design of the iconic Hogwarts Express train, taken directly from the cover of Jim Kay's 2015 illustrated edition of Harry Potter and the Philosophers stone.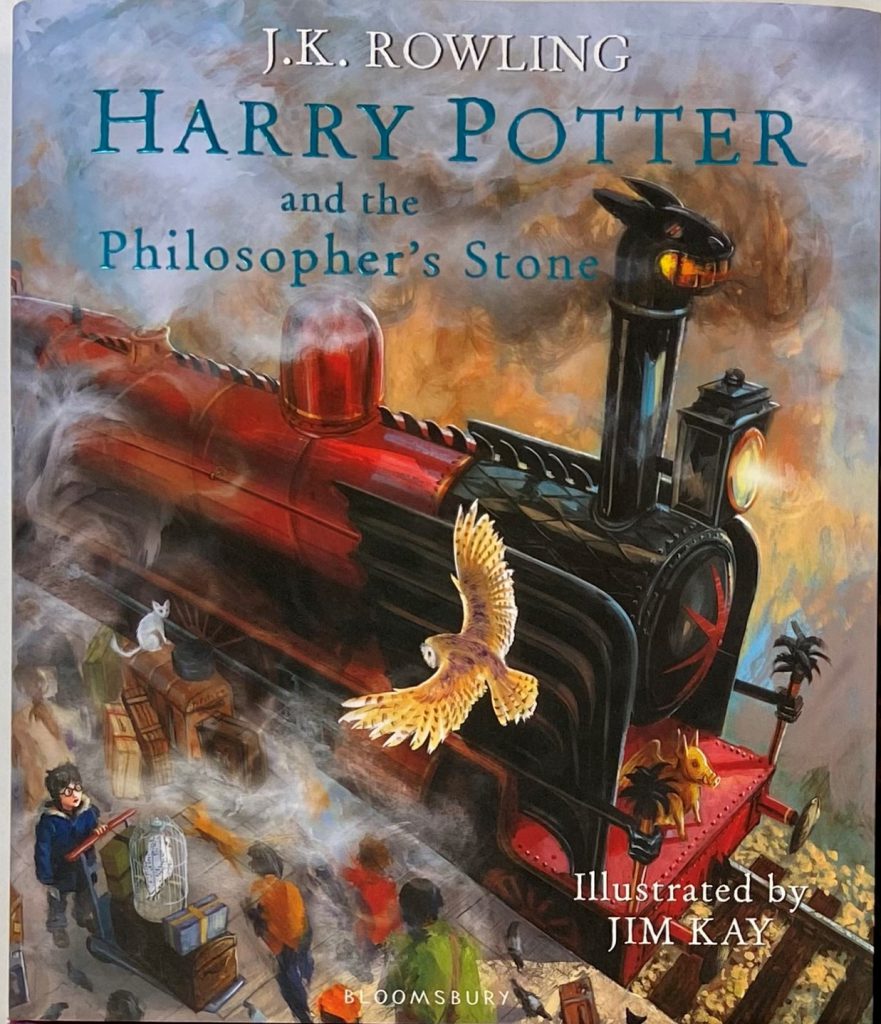 Set to sell out
The first 50p in the series, featuring Harry Potter himself, was incredibly popular, with all key limited specifications selling out within just 2 hours of release, not surprising as it was the first ever UK Harry Potter 50p and it featured that special lenticular feature.
This unique feature returns on the Hogwarts Express UK 50p, showing the trademark Harry Potter lightning bolt and the number 25, celebrating 25 years since the publication of the first book.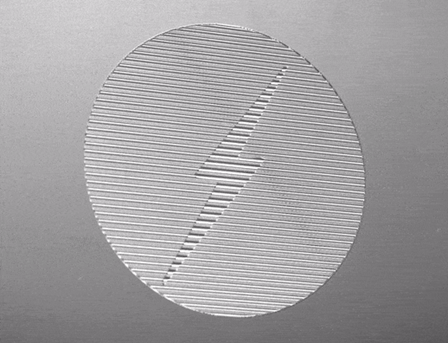 The FINAL individual collectable 50p featuring Queen Elizabeth II's portrait
It's been confirmed that the Hogwarts Express 50p will be the last individual collectable 50p to feature Her Late Majesty Queen Elizabeth II's portrait on the obverse. This means that any future UK collectable 50ps issued will bear the new King Charles III effigy.
The FIRST UK 50p series with dual monarchs
Importantly, the Hogwarts Express 50p will be the last Harry Potter 50p to feature Queen Elizabeth II's portrait. The other coins in the series will feature King Charles III's portrait, making this the first ever UK 50p series to feature two different obverse monarchs.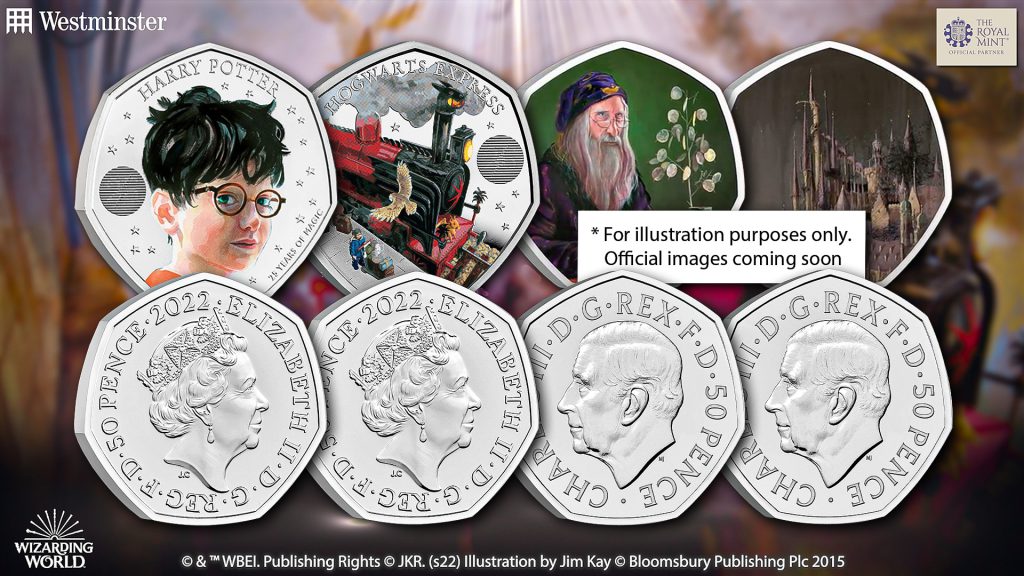 Feel Harry's excitement at the station
The Silver Proof Hogwarts Express 50p is struck from .925 silver to a pristine proof finish, and uses vivid colour to breathe life into the design. You can almost imagine standing on the platform waiting to board the train, feeling the excitement Harry must have felt.
You can, of course, also own the Hogwarts Express 50p in brilliant uncirculated quality.
And for something extra special, you can secure the most limited specification, gold proof.
The silver proof specification of this brand new 50p is strictly limited to just 15,000, so you'll have to act fast to get your hands on one.
Browse the Hogwarts Express 50p range and pre-order the others in the series >>
Watch our video to learn more
The UK's FIRST Harry Potter 50p is now available, and it features a special lenticular element. In this blog, I'll tell you why Harry Potter collectables are some of the most sought-after out there…
The stories of Harry Potter are among some of the most-popular in the world.
In fact, more than 500 million copies of the Harry Potter books have sold worldwide!
Around the world, Harry Potter themed collectables and memorabilia are extremely popular with collectors and fans alike.
Particularly, first editions of Harry Potter collectables, or those with unique features are particularly in-demand.
Considering the brand new Harry Potter 50p is both a UK FIRST and it includes a special lenticular feature, it will surely follow in some HUGE footsteps. But, how much have previous Harry Potter collectables sold for on the secondary market?
Sought-after Harry Potter collectables
Let's take a look at some Harry Potter memorabilia that has fetched HUGE sums on secondary market sites….
The Tales of Beedle the Bard
The Tales of Beedle the Bard is a fictional book mentioned in Harry Potter and the Deathly Hallows and it was brought to life when JK Rowling hand-wrote and self-illustrated 7 copies of the book.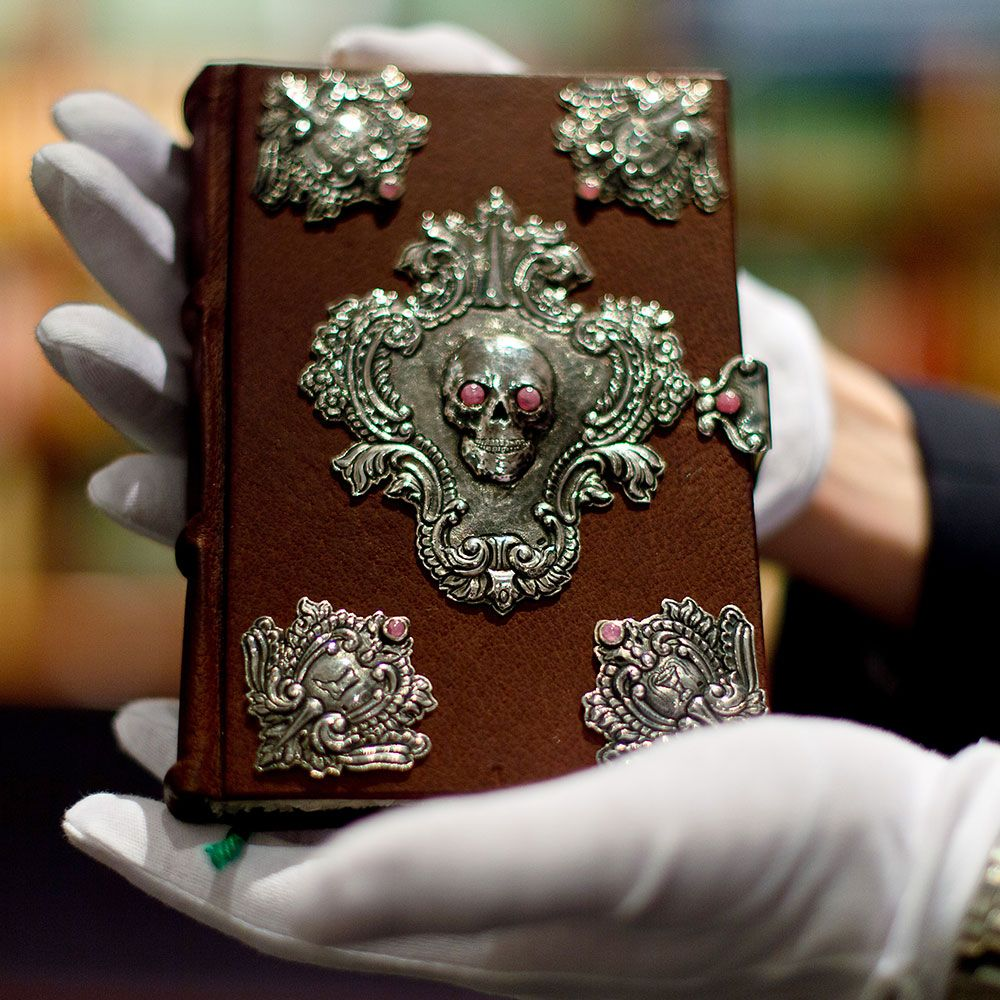 All 7 copies were bound in Moroccan leather and decorated with silver ornaments and semi precious stones. These books are incredibly rare with only 7 in existence.
Subsequently, one sold at auction for £1.95 million, a world record for a modern manuscript!
This is a key example of how edition limits can drive up demand for collectable items.
Considering the strict worldwide edition limits of the precious metal Harry Potter 50p coins, we don't expect these to be available for long…
Chocolate Frog Trading Cards
The Gold Albus Dumbledore Trading cards, available in the Harry Potter Chocolate Frogs, were previously been listed on eBay for over $900!
These cards are especially in demand as they are only available from Universal Studios in Japan and feature a special lenticular design.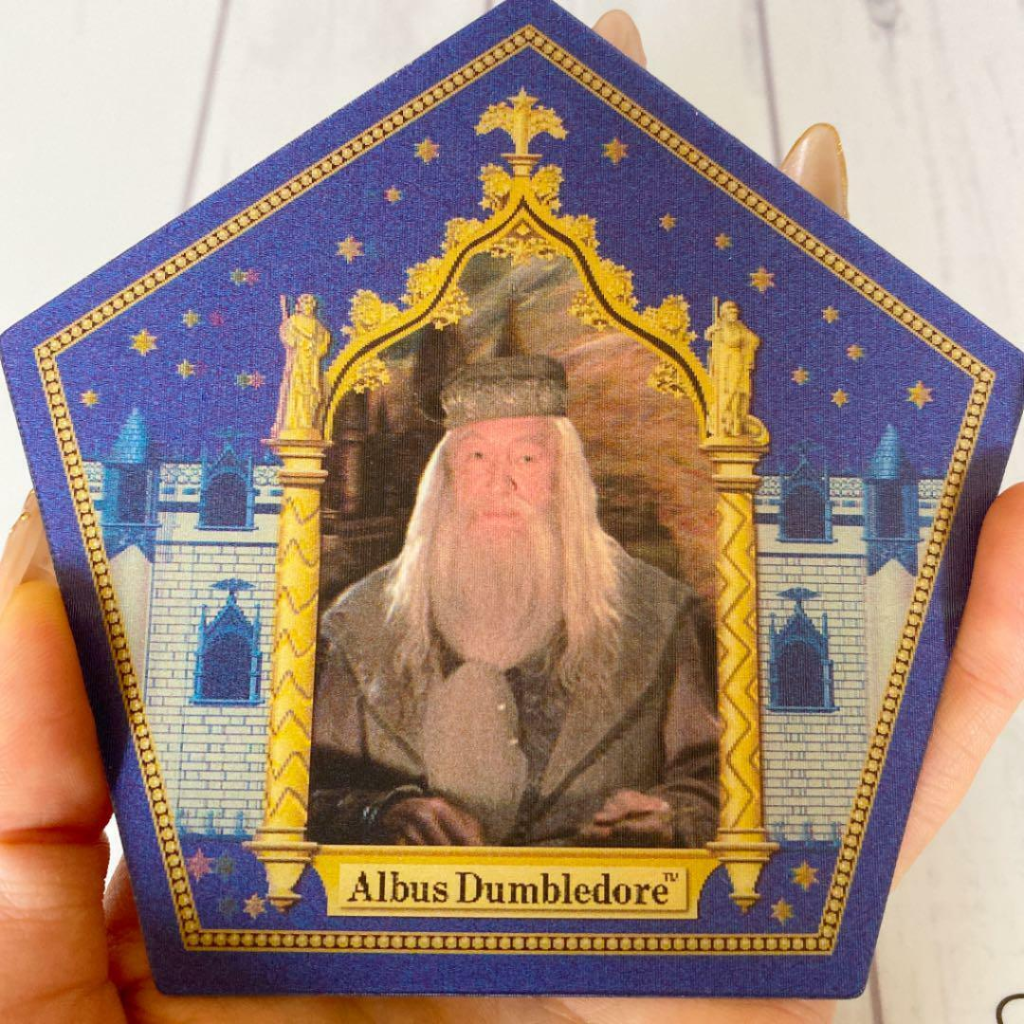 Like the Albus Dumbledore Trading Card, the UK's FIRST Harry Potter 50p excitingly also features a unique lenticular feature.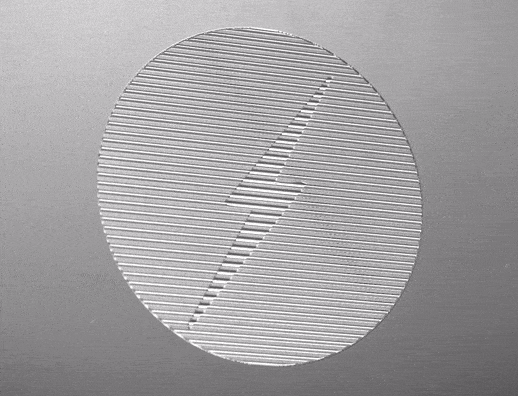 Evidently, Harry Potter themed collectables with strict edition limits and unique features can be worth a small fortune.
And, with recent UK 50p launches selling out at The Royal Mint in limited edition presentations, including the recently issued BBC 50p, this brand new coin is sure to be a hit with collectors.
So, don't hesitate in adding the UK's first Harry Potter 50p to your collection.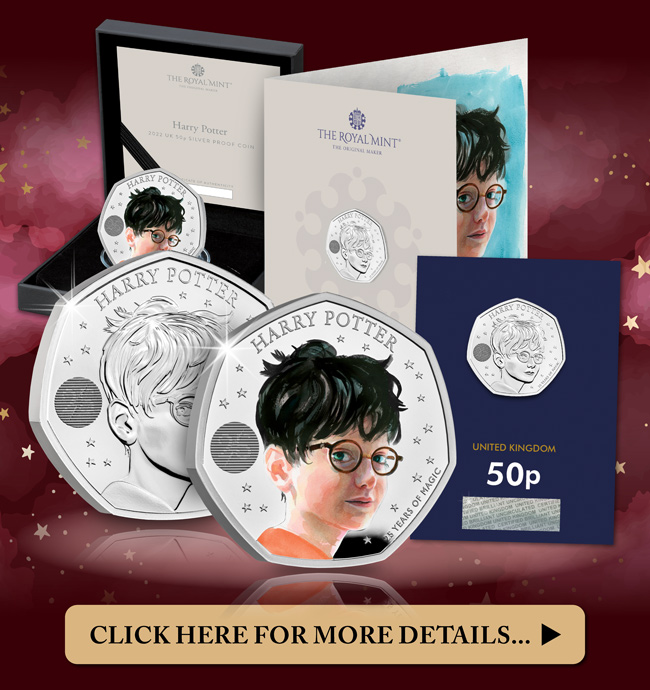 A brand new collection of UK 50p coins is now available, celebrating 25 years since the first publication of Harry Potter and the Philosopher's Stone.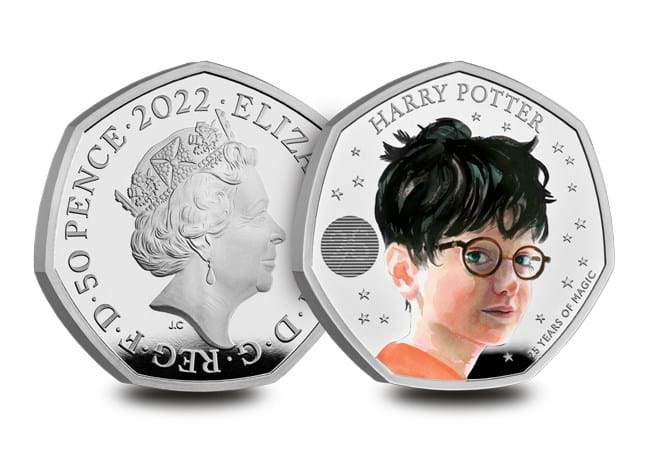 Since 1997, more than half a billion Harry Potter books have been sold. That means one in fifteen people in the world owns a Harry Potter book.
25 years on, the Harry Potter books continue to evolve. Most significantly, with newer illustrations by renowned artists, like Jim Kay.
Bringing magic to the page
Jim Kay is thought to have worked 12 hours a day, 7 days a week on his reimagined illustrations of Harry Potter and the Wizarding World.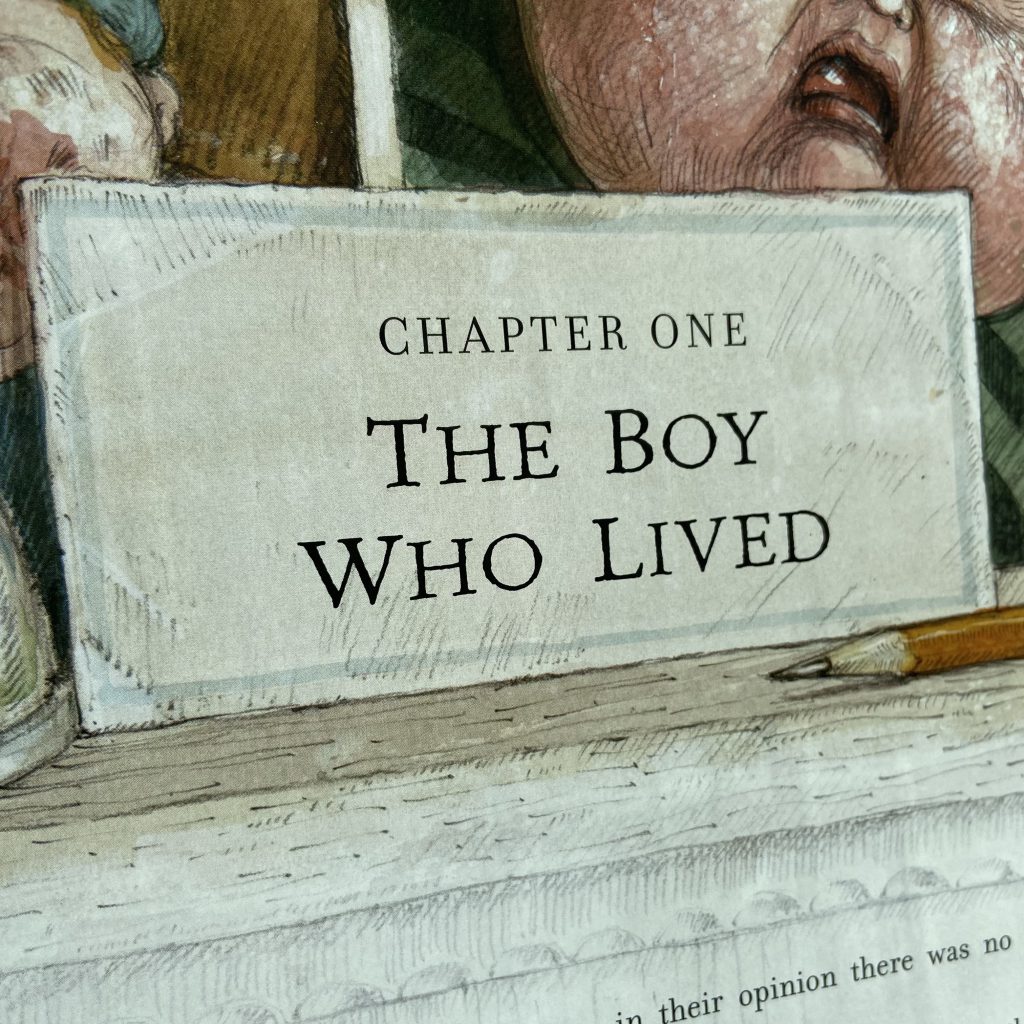 Jim Kay is the star of Bloomsbury's latest editions and his illustrations can be seen in books 1-5.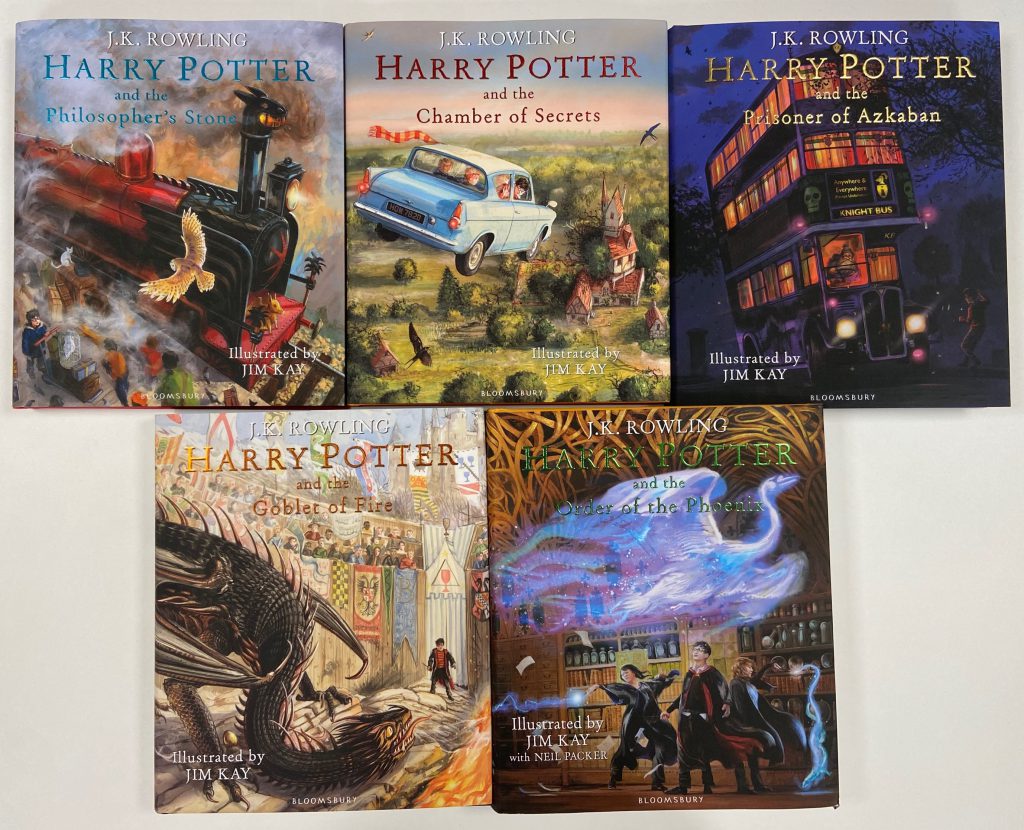 Speaking to The British Library, Kay said the commission of all seven illustrated Harry Potter books is the "most frightening" an artist could get.
When creating his illustrations for these books, Kay describes wanting to "give people something to discover on each reading".
His illustrations take inspiration from museums, libraries, National Trust properties, and everything in between.
Drawing the Boy Who Lived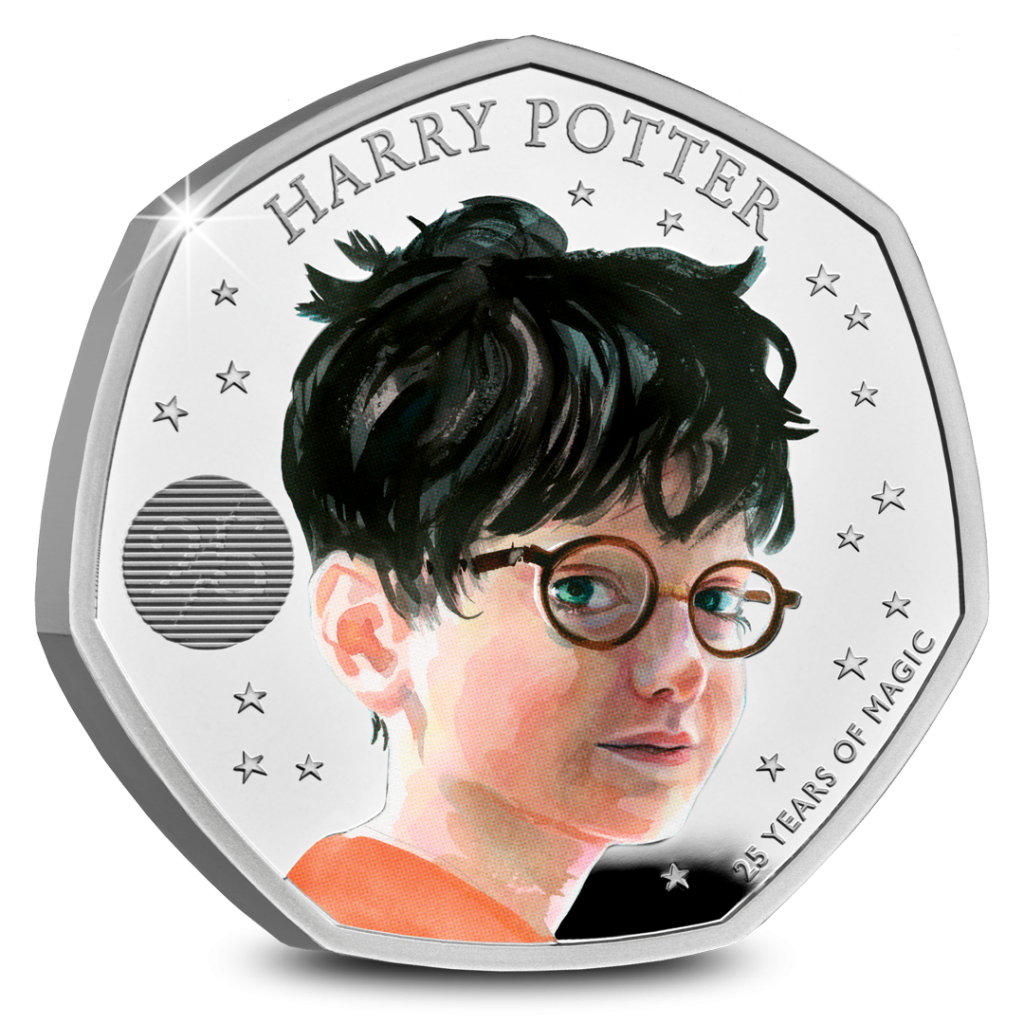 Jim Kay admits that the hardest thing to visualise in the whole project is Harry himself.
Sticking to the origins of the famous character, his drawings of the Boy Who Lived show a young boy, with as he describes, "an unusual face".
2022 UK Harry Potter 50p
Jim Kay says seeing his illustrations on large scale print still fills him with fear. But, we're sure he is delighted to see his drawings brought to life on the UK 50p for the first time.
The brand new collection of 50p coins is made up of four coins, starting with Harry Potter..
The first coin in the series is now available to order, with the remaining coins also available to pre-order.
Click here to add the Harry Potter 50p to your collection >>