Posts Tagged 'Harry Potter memorabilia'
In the second Harry Potter film, Harry Potter and the Chamber of Secrets, we see Mr Weasley's Ford Anglia fly from King's Cross Station all the way to Hogwarts, with Harry and Ron inside.
To celebrate one of the most famous cars in film history, this brand new Flying Ford Anglia Masterpiece has been issued!
In our latest video, Gemma takes a closer look at this brand new 3D commemorative, which is limited to JUST 495 collectors (and Harry Potter fans alike) worldwide!
---
Secure the brand new Flying Ford Anglia Masterpiece for your collection!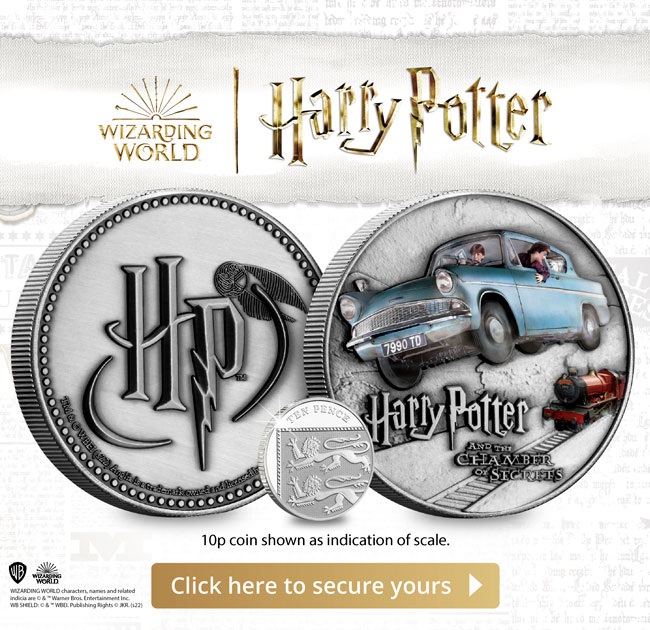 Do you love Quidditch and all things Harry Potter?
If so, my latest unboxing video is for you!
As I take an exclusive closer look at the Harry Potter Golden Snitch 3oz Silver Coin, which honours the Wizarding World's most famous sport!
Only 2,022 of these remarkable coins were issued, and over HALF the edition limit is already reserved.
And in my latest video I show you just why it's proving to be such a hit with collectors…
---
If you're interested…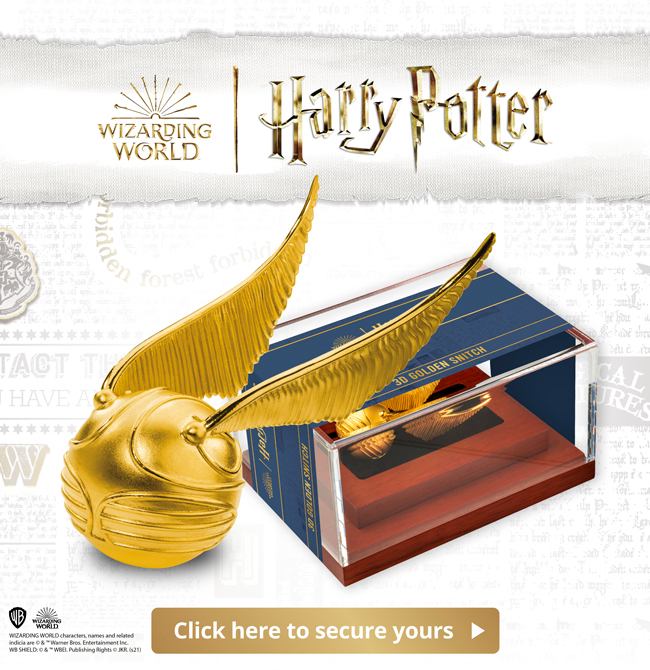 Do you have a favourite scene from Harry Potter and the Philosopher's stone? For me, it has to be the first time we see Hogwarts!
Well, that scene and 11 memorable others from Diagon Alley, to Harry's first flying lesson are celebrated in this brand new Harry Potter coin collection.
And in my latest video I tell you how you can start collecting today and SAVE £95!
---
If you're interested…