A series of coronation coins have been approved by Buckingham Palace – featuring the official British Isles portrait of King Charles III.
Whilst we await for confirmation on a UK coronation coin, Buckingham Palace has approved a series of 50p coins celebrating His Majesty's upcoming coronation in May.
However, one particular coin has been catching the attention of collectors…
The Dual-Plated King Charles III Coronation 50p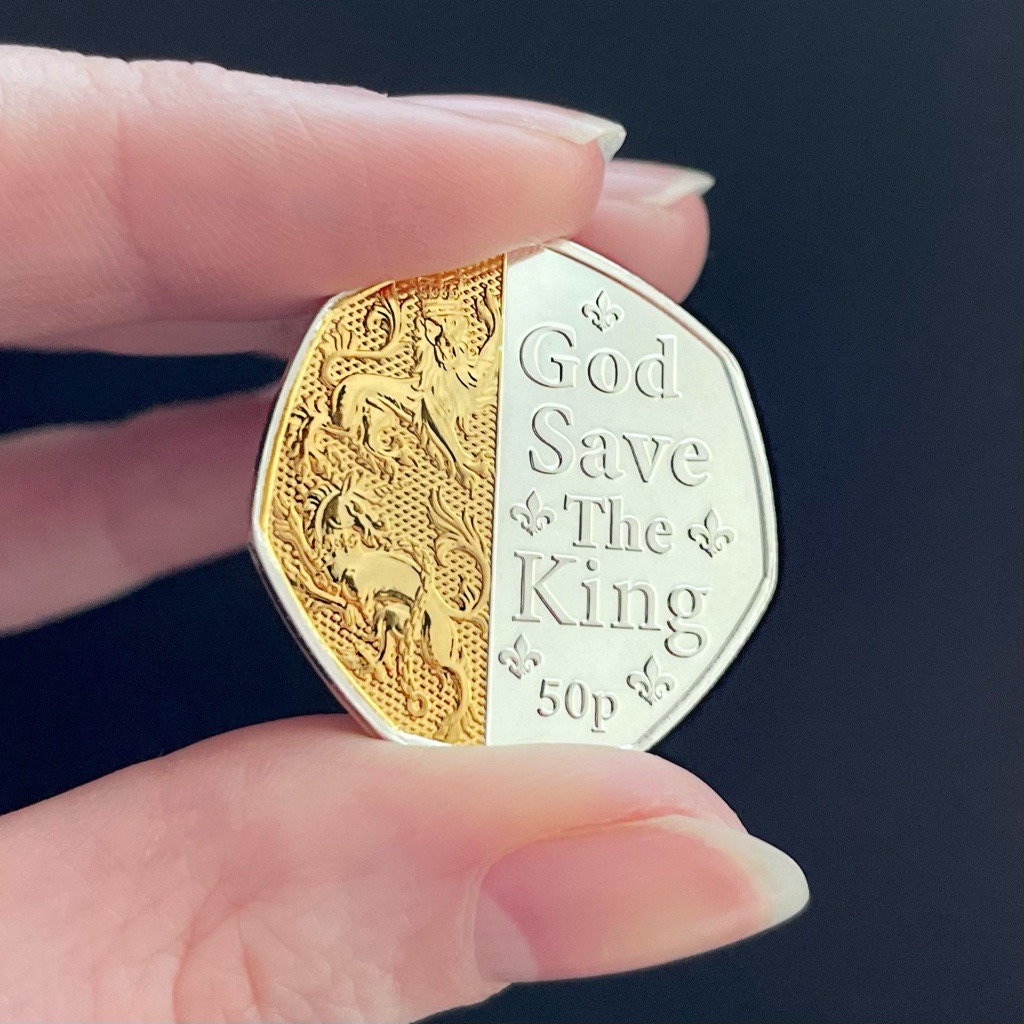 This 50p features the inscription 'God Save the King' and is uniquely plated with a dual-plated finish of silver and 24 carat gold – not something we see very often.
This is the first coin in a brand new British Isles 50p series being issued over the coming months in the lead up to the coronation, all approved by the King himself.
You can add this coin to your collection today for our introductory offer of £4.99 (+p&p) – a saving of £20 – by clicking here.
Meet the obverse designer – Glyn Davies
In anticipation of these coins being issued, we spoke with Glyn Davies – the artist behind the British Isles King Charles III coinage portrait.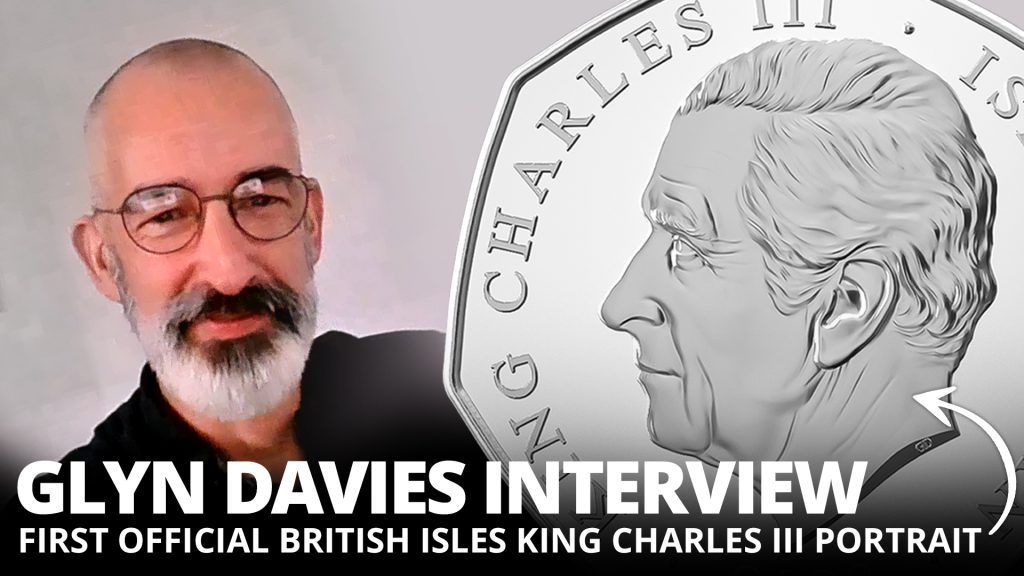 He explained that the process of creating our monarch's portrait took him nearly 6 months. It involved initial sketches, concept sketches, clay models, digital drawings, and even having Raphael Maklouf check over them.
Raphael Maklouf famously designed the United Kingdom's effigy of Queen Elizabeth II that appeared on our coinage between 1985 to 1997.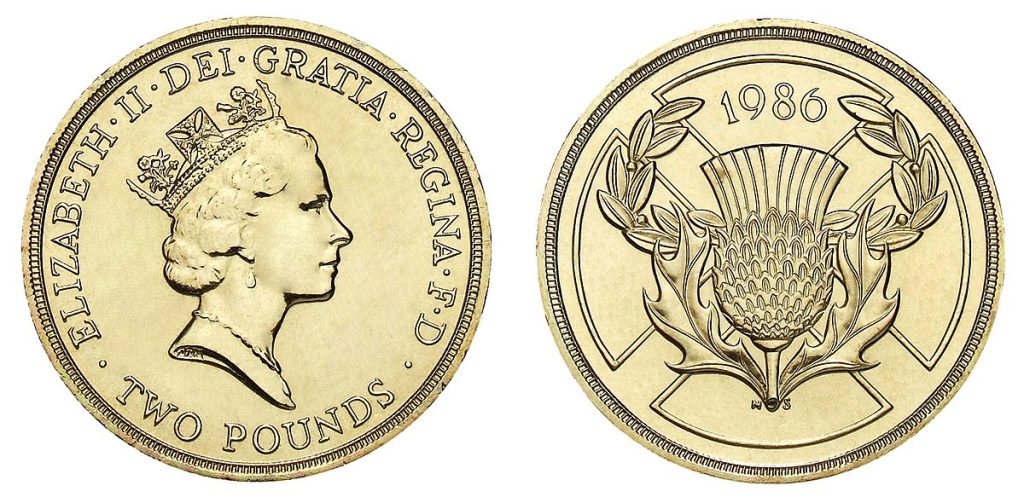 Watch or read our full interview with Glyn Davies here >>
King Charles III's Coronation – what we know so far
With King Charles III's Coronation (code name Operation Golden Orb) is set for Saturday 6th May, 2023, plans are already in place.
During the ceremony, the King will be crowned alongside Camilla, the Queen Consort.
The King will be crowned with the solid gold 17th Century St Edward's Crown.
There will be an extra bank holiday across the UK, on Monday 8th May.
It's expected to be shorter and smaller in scale than Queen Elizabeth II's 1953 coronation.
The King and Queen Consort will travel to Westminster Abbey in the King's procession, and return to Buckingham Palace in a larger coronation procession, where they will be joined by other members of the Royal Family.
The ceremony is likely to be broadcast live.
Add the Dual-Plated Coronation to your collection!
The Royal Mint have revealed the new portrait of King Charles III which will feature on UK coinage.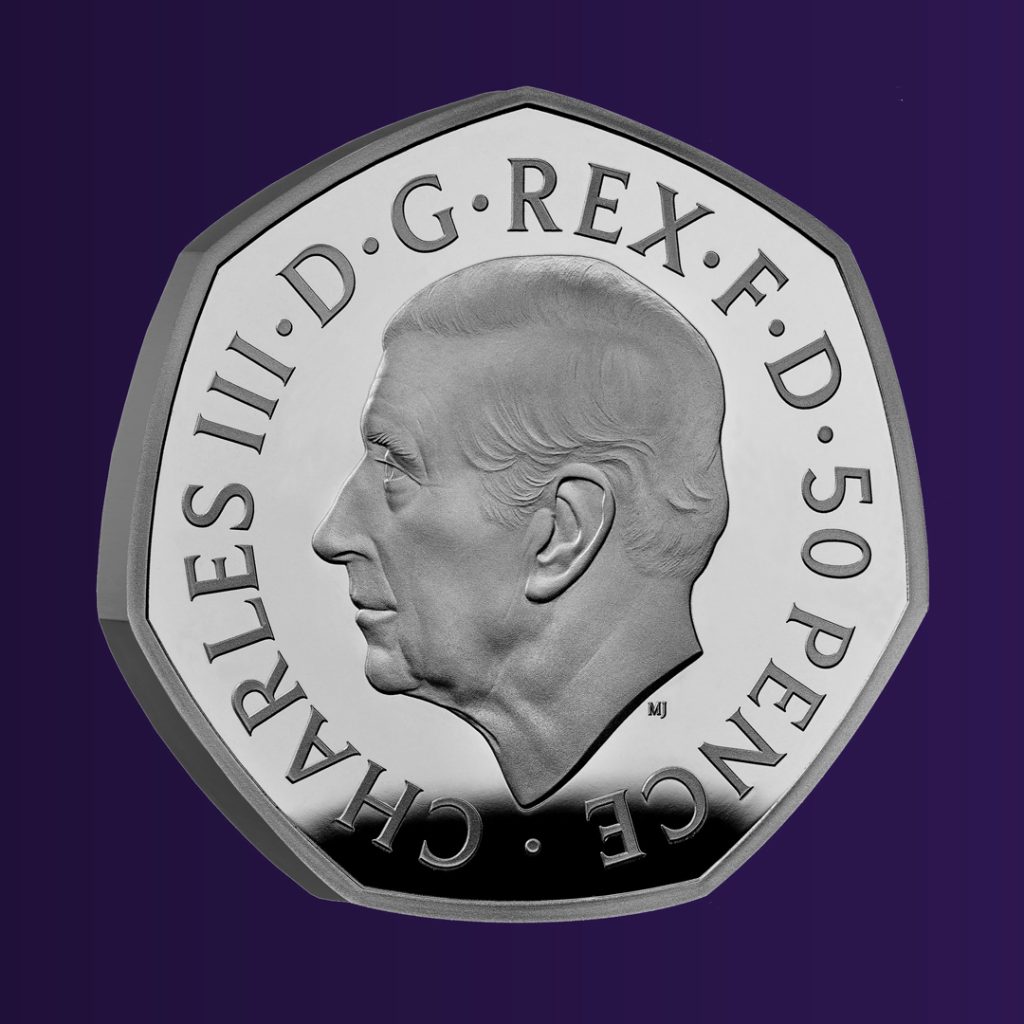 Created by renowned British sculptor Martin Jennings, the effigy has been personally approved by His Majesty. In keeping with tradition, The King's portrait faces to the left, the opposite direction to Queen Elizabeth II.
It will be used for the very first time on a range of coins paying tribute to the life and reign of the late Queen.
The new range was released at 9am on Monday 3rd October.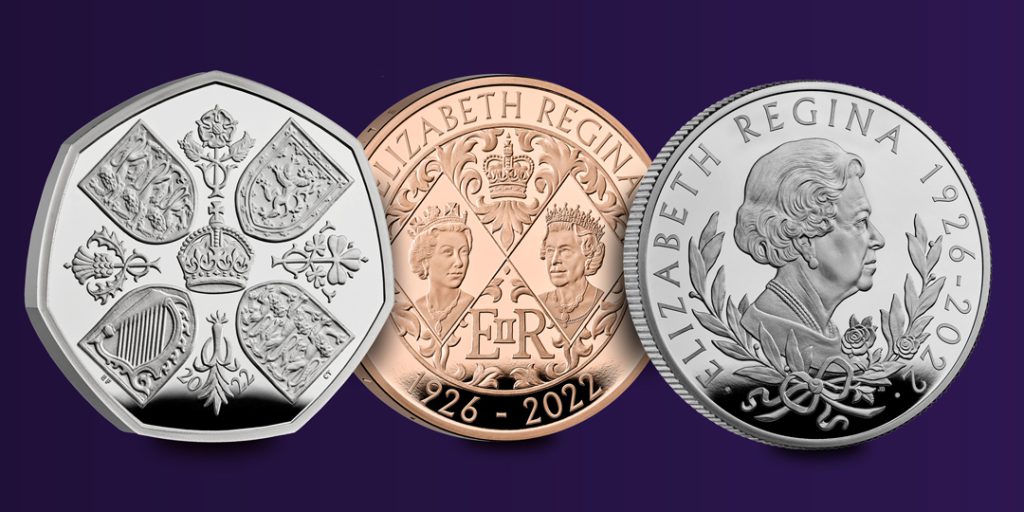 This is the first time in nearly 70 years that we have had a new monarch on our coins. It is the most significant change to UK coinage since decimalisation in 1971.
The coins are available in several specifications including 50p, £5 and Ounce. Coins will be on sale at The Royal Mint until 31st December 2022.
This year we mark the 40th Birthday of our future King, Prince William.
Coins that are being issued to mark this birthday are extremely important – when William eventually becomes King, coins issued for him during the Queen's historic reign are going to be highly sought after by collectors.
And now a brand new coin has been issued by Guernsey and features a fantastic new design by artist Quentin Peacock.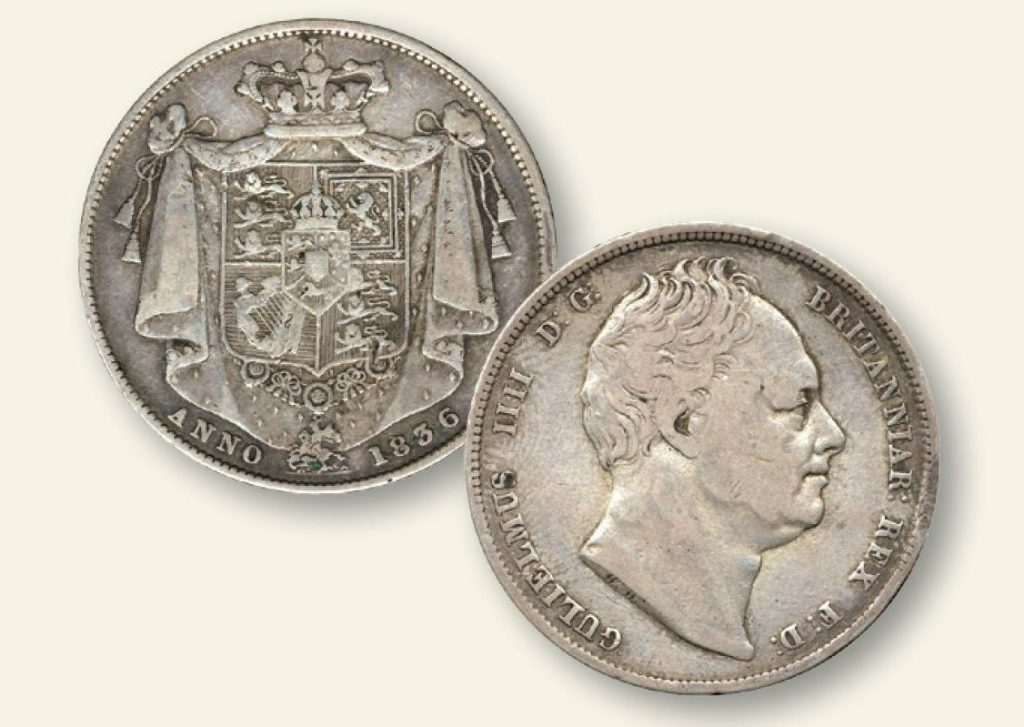 The design takes inspiration from the original Crown coins issued during the reign of the last King William – King William IV.
Any historic coin collector will be aware of this iconic important coin.
During the reign of William IV, the Royal Mint had two established and now legendary engravers – Benedetto Pistrucci and William Wyon. However, in 1820, Frenchman Jean Merlen arrived at the Mint.
Merlen's design is one of the most highly rated, yet strangely least well-known, reverse designs to grace a British coin. A facet that makes it particularly desirable to knowledgeable collectors.
The 'Crowned Shield' has only been seen a handful of times. In fact, the Crown Coin was only issued in 1831 and 1834, and never entered circulation! This, combined with the fact that William IV only reigned for 7 years, makes the William IV Crown one of the most sought after coins in British numismatic history!
And now Quentin Peacock has produced a fantastic new design to mark the 40th Birthday of our future King, Prince William – who is likely to be the first King William since the 1800s.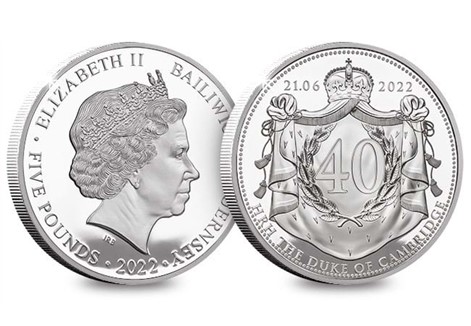 This brand new design features a crowned shield with '40' in the centre. It's a new design that pays homage to one of the most interesting and collectable coins in British history.
There might even be a few very lucky collectors out there with the opportunity to pair the two coins together!
We have a limited number of coins available in the British Isles Prince William 40th Birthday range, and you can secure yours now by following the link below.
---
If you're interested…

Click here to view the full range of Prince William 40th Birthday Coins >>