We've just had word that a BRAND NEW UK coin series is going to be released.
The latest Royal Proclamation has just confirmed an exciting new £5 coin series to celebrate the Royal Tudor Beasts and the mighty dynasty of King Henry VIII!
Each beast is inspired by the heraldic statues that guard the moat bridge of Hampton Court Palace – a symbol of Henry VIII's marriage to Jane Seymour. There will be 10 coins in total, each one representing a different majestic beast from the Royal Tudor Dynasty – five for King Henry VIII, and five for his beloved wife Jane Seymour.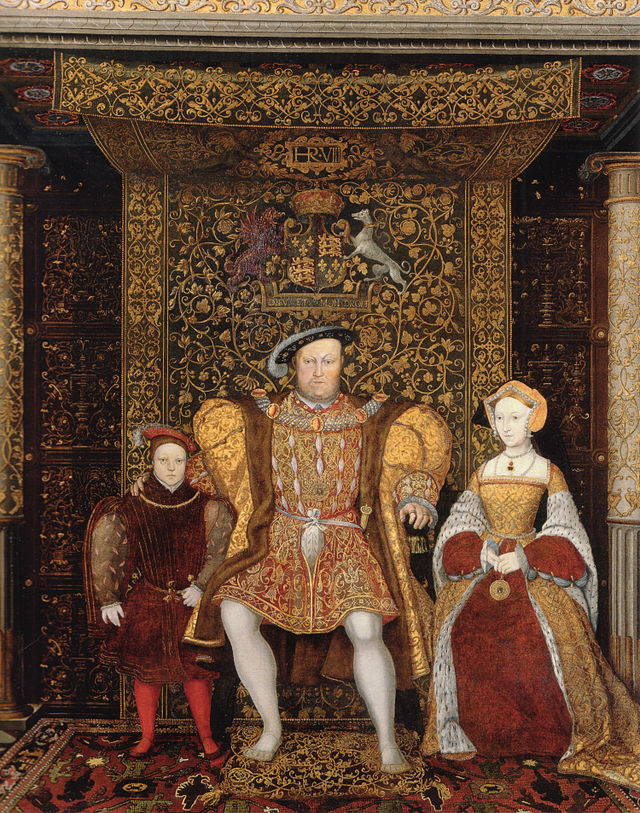 And if the popularity of the Queen's Beast's series is anything to go by, we're sure that this next series is going to be an absolute hit with collectors and royalty lovers alike.
We certainly can't wait to see what the coins are going to look like, but for now the designs are remaining top secret! Stay tuned for more information!
Did you know?
Our BU Pack Subscription service means you can guarantee new UK coin releases for your collection on launch day – including the Seymour Panther when it's released!
If you want to be one of the first to receive these coins on launch day, just click here to find out more.
Are you a royalty collector?
If so, you NEED to watch my latest video.
As I take a closer look at the WORLD'S FIRST 50p and £2 coins that have been issued to honour and commemorate the life and service of His Royal Highness, Prince Philip.
You see, before now Prince Philip has primarily appeared on £5 coins. Not forgetting, it's incredibly rare to see commemoratives issued in the same year as the passing of a public figure, making today's release an incredibly special one.
And in my latest video I tell you everything you need to know.
---
If you're interested…

In today's video I unbox the perfect tribute to Prince Philip.
As the longest serving consort of a British Monarch, his 70 years of public service was full of incredible achievements.
And it's those achievements that have been captured in the Historic Coin and Stamp Collection that I take a closer look at in my latest video.
Whether you're a collector, Royalty enthusiast OR both, with only 295 collections available worldwide this is a video that you can't afford to miss.
---
If you're interested…
Click here to be one of JUST 295 collectors to own this MUST-HAVE collection >>