Posts Tagged 'Coin design'
Welcome to a behind-the-scenes encounter with a true artistic genius. Join us as we delve into an exclusive interview with renowned artist, Mike Guilfoyle. In this captivating interview, we'll uncover the intricacies and insights behind his latest masterpiece– the King Charles III 75th Birthday Coin. Prepare to be enchanted by the inspiration, craftsmanship, and intricate details that make these coins a work of art, all revealed by the visionary behind the design.
You can explore the key features of the King Charles III 75th Birthday Coins, by clicking on the white dots on the interactive image below:
Click here to explore the whole King Charles III 75th Birthday Coin Range>>>
A flagship specification for Westminster collectors, 'Masterpiece' issues truly live up to their name and this British Isles Platinum Jubilee release was no different! Issued to mark Her Majesty's record-breaking reign, this coin was struck from Pure Silver to a Proof finish and features a thoughtful design that pays tribute to the constant and reassuring figure. In fact, artist Neil Bromley spent 2-3 weeks on the exquisite reverse design, and we think he did an amazing job. Just ask the 285 collectors who have bought this Masterpiece, causing a complete SELL OUT!
For this particular Masterpiece, the Queen's Virtues are the focus — and in this blog, we'll dissect the fascinating design…
What are the Queen's Virtues?
The Queen's Virtues encapsulate the personifications of both Queen Victoria and Queen Elizabeth II. They are widely acknowledged as principles founded by Queen Victoria in the Victorian Age, and to this day, are carried forward by Queen Elizabeth II and so remain the core virtues of the British nation. The virtues are Victory, Charity, Justice, Courage, Truth and Constancy.
Victory (Victoria)
The Queen holds the position of Head of the Armed Forces and as such, victory as a virtue, represents the end of conflict and celebration of peace.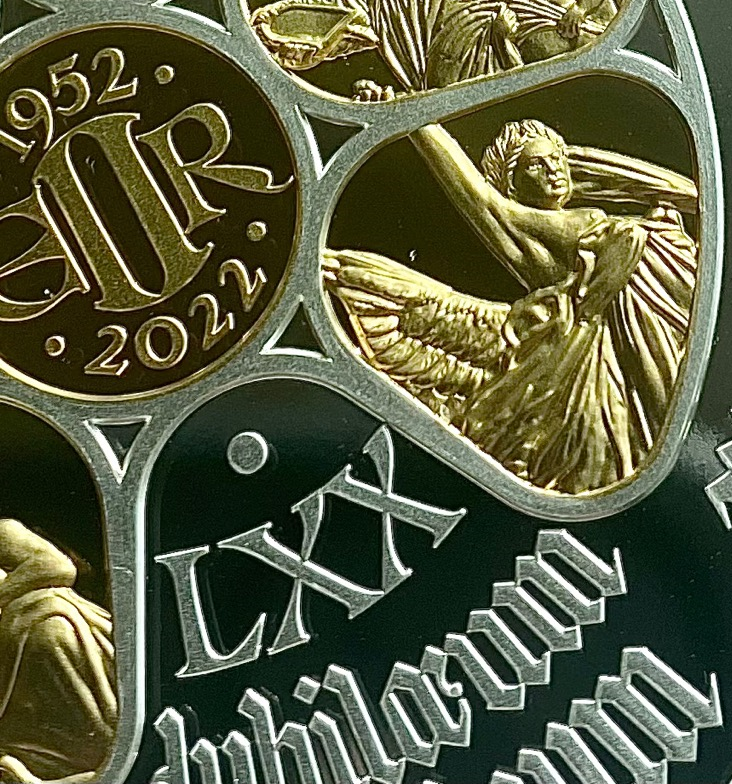 Charity (Caritas)
The virtue Charity expresses the Sovereigns responsibility to make charitable efforts to take care of the suffering.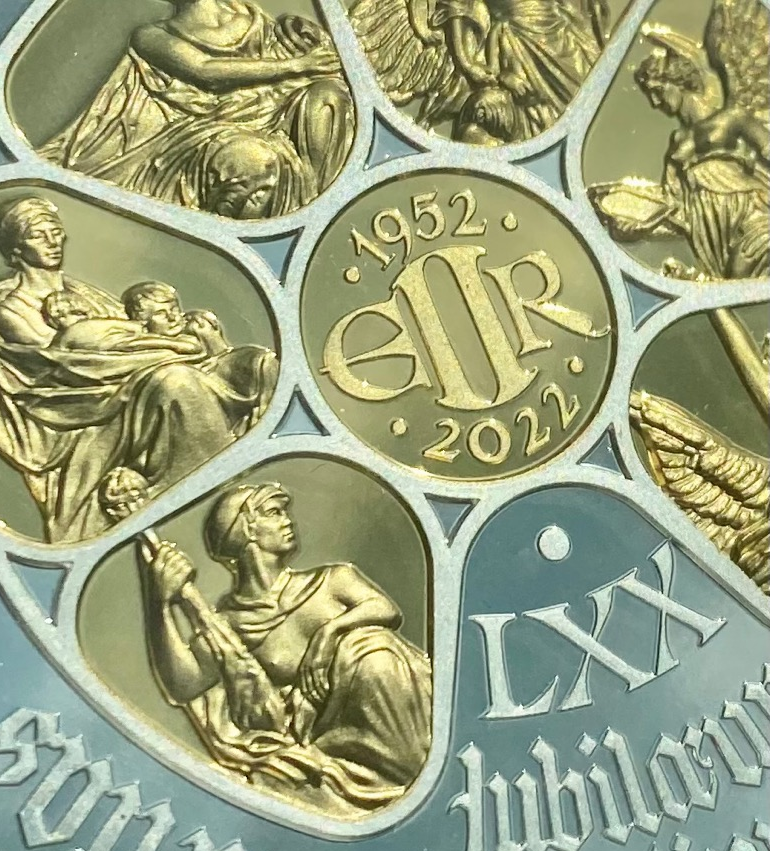 Justice (Justitia)
Sovereigns have established legal systems throughout the UK and from the beginning, have become important figures in the enforcement of law. Therefore, one of the Queens virtues is 'Justice' — as monarchs have been known as the 'Fount of Justice'. The Platinum Jubilee Silver Masterpiece features a winged Angel representing justice for the people on earth, ensuring harmony and orderly manner within society.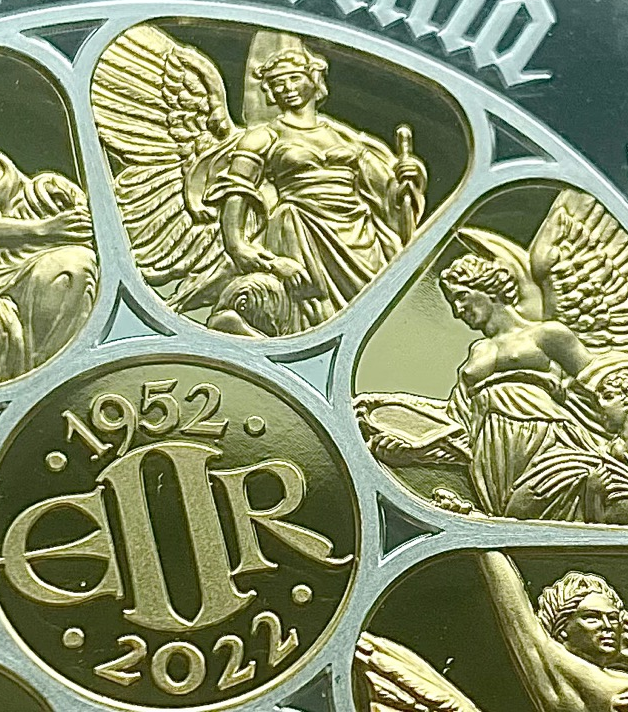 Courage (Animus)
Courage helps the Sovereign perform tasks that need to be carried out, and it is said the virtue courage makes all others possible.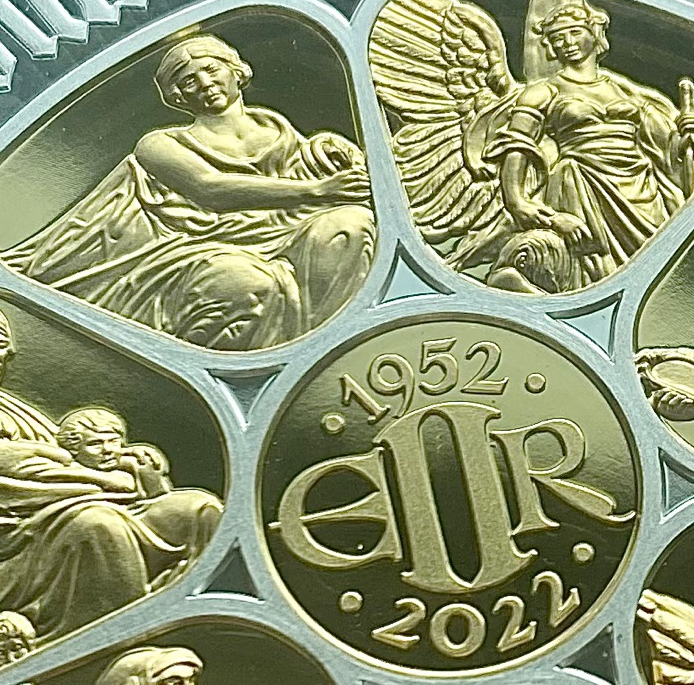 Truth (Veritas)
Truthfulness is important to the Sovereign — Our Queen Elizabeth II is known to be the searcher and seeker of truth.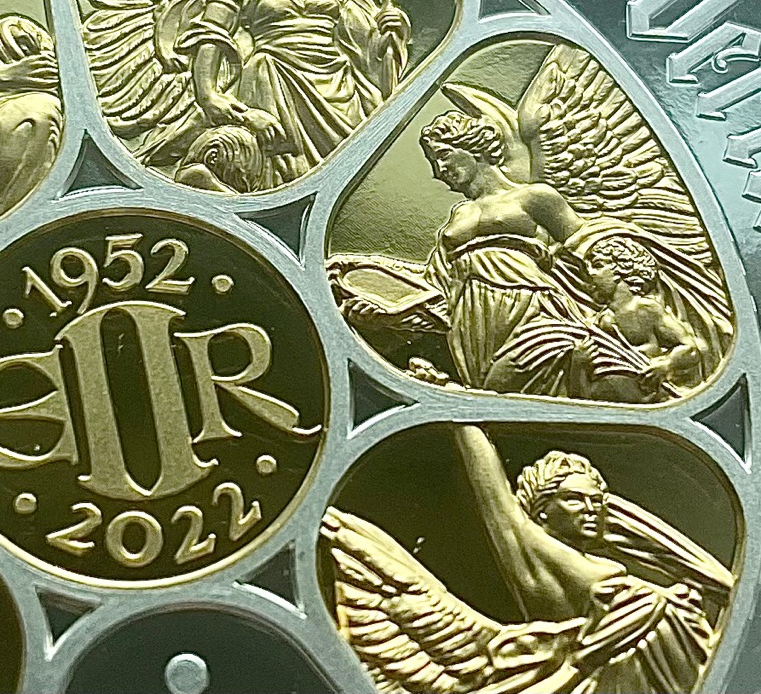 Constancy (Constantia)
As the longest reigning monarch, Her Majesty has shown great constancy over her 70-year reign, maintaining commitments and Royal duties.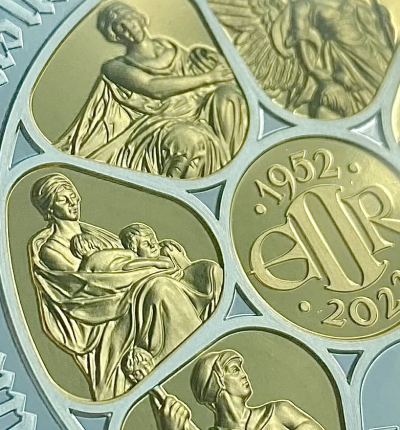 The masterpiece carries each of these virtues in segments, with the seventh segment at the bottom displaying '70' in Roman numerals and 'Platinum Jubilee' written in Latin.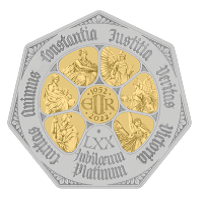 Meet the Designer
Neil Bromley who studied art for six years at college and graduated with a H.N.D in Calligraphy and Heraldry at Reigate School of Art in 1995, spent 2-3 weeks designing the reverse. Having designed and drawn over 30 coin designs to date, his work includes the painting of family crests, shields and full coats of arms.
Bromley took inspiration from the Queen Victoria Monument in London, situated in front of Buckingham Palace, which commemorates the death of Queen Victoria in 1902.
Using 2,300 tons of white Carrara marble, the central monument is 25 metres high and was created between 1906 and 1924 by Sir Thomas Brock. It features Victoria, as well as statues representing courage, constancy, victory, charity, truth, and motherhood.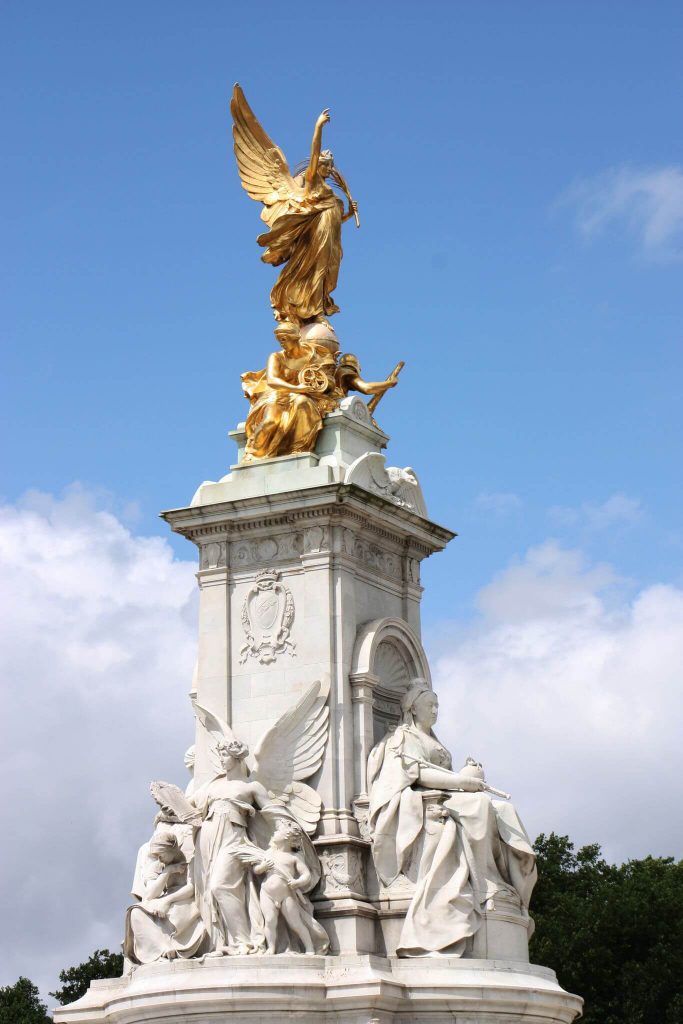 Creating a Masterpiece
Bromley spent many hours researching the Victoria Monument — alternative images of the six virtue statues from different angles were found to define a balance within the coin. He also took inspiration from some of the original drawings by Thomas Brock and old photographs.
Once Neil had suitable images, they were drawn by hand to form a pencil sketch on trace.
Each virtue was then re-drawn on hot press paper as separate single artworks. Each drawing taking around 2-3 days. Given the amount of detail in each statue, it was important to capture as much as possible and to create depth.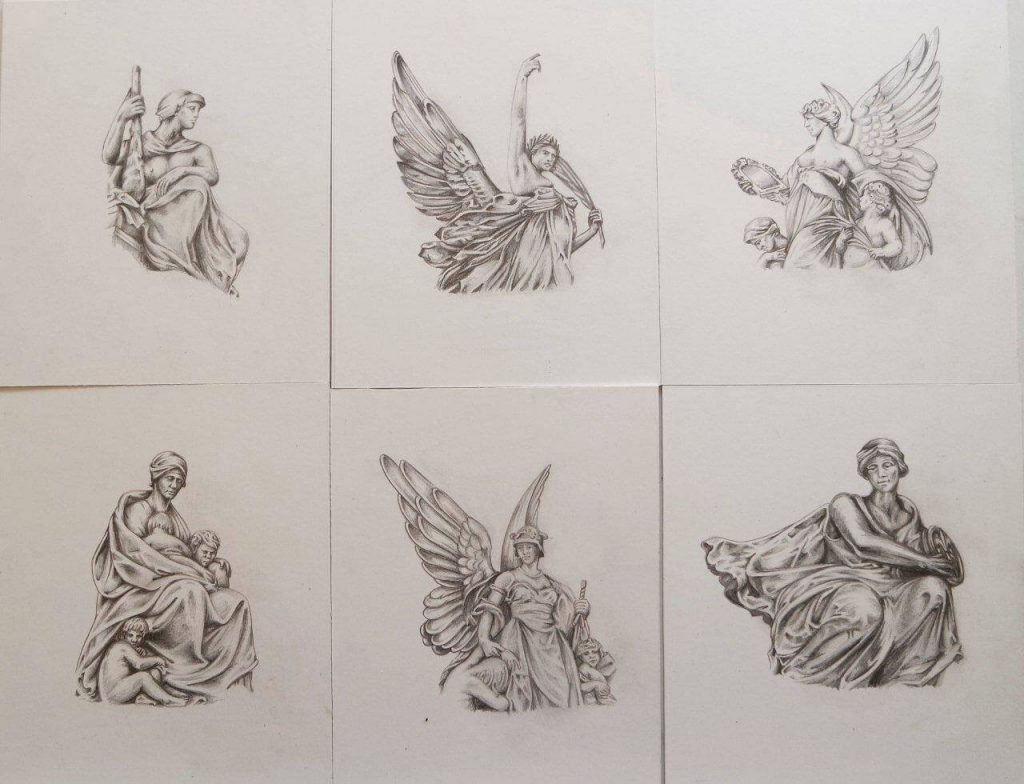 The coin design was created separately and took into account the directions of the images that related to the Latin text in each segment. The Latin for each segment was discussed through a medieval forum to gain the correct spelling and to advise on a suitable Latin inscription for Platinum Jubilee. This was discussed and agreed upon by several medieval historians and calligraphers.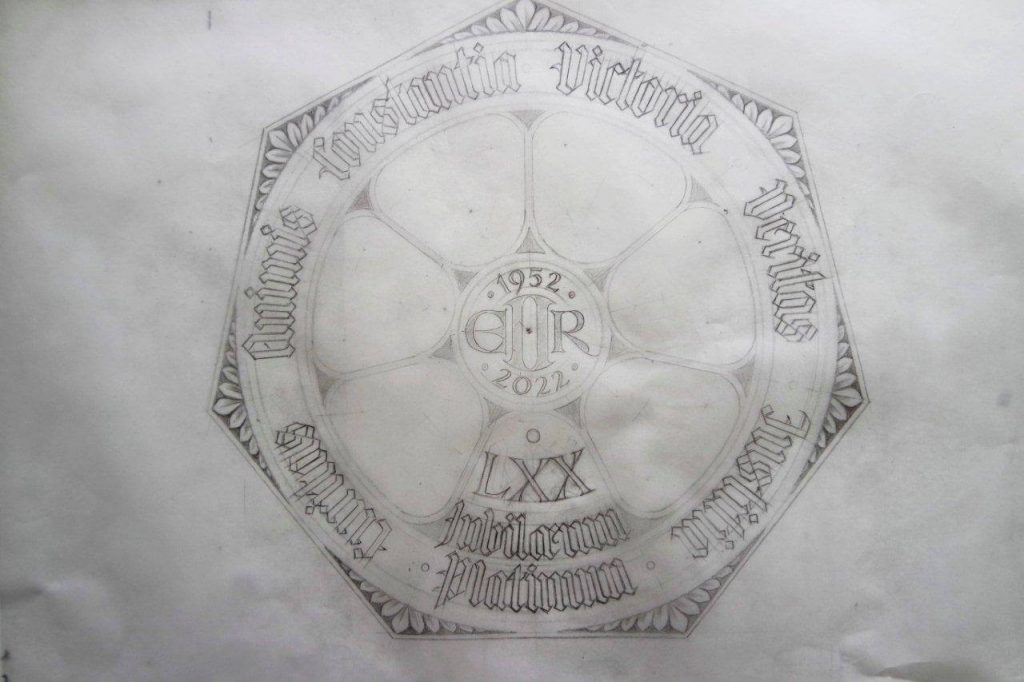 The final Masterpiece design was then struck from .999 Pure Silver to a Proof finish, with selective 24 Carat Gold-plating added to enhance elements of the design. The Proof finish requires immense craftsmanship and as such a mirror-like result sharpens the design.
And as I mentioned earlier, this incredible piece SOLD OUT in a matter of hours…
If this disappoints you, then I have what you need…
Be the first to know about our future premium releases, both Silver and Gold, by clicking the sign up link below. This way you won't miss out again.

Click here to sign up for information about our future premium specification coin releases >>

To shop our Official British Isles Platinum Jubilee Range, click here >>
The world's most expensive coin, the Flowing Hair Dollar, went up for auction yesterday. In 2010 it sold for just under $8 million, three years later it set a world record when it sold for over $10 million. It was bought by a collector to add to a unique collection of Early Silver Dollars – including the 1804 Draped Bust Dollar which made headlines when it sold for over $3 million in 2017.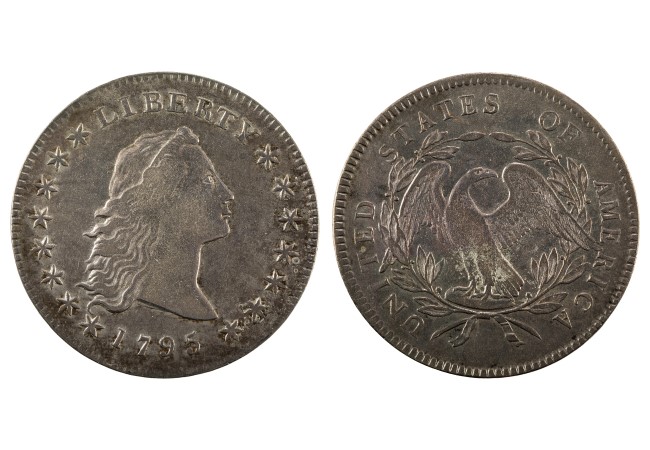 What makes a coin collectable?
It's incredible to think that a 1 dollar coin could be worth millions today, but there's several things that determine the numismatic value and collectability of a coin. So we've put together a collector's guide to help you know what to look out for when adding coins to your collection.
Several things determine the numismatic value and collectability of a coin – usually it's based on the type of coin, the year it was minted, the place it was minted and even its condition or finish. But the biggest factor is probably the mintage of a coin and its rarity.
Mintage and Rarity
It's the old rule of supply and demand – the less that are made, the more difficult a coin is to source and the more collectable it becomes. There are thought to be less than 150 of the Flowing hair dollars in existence today which contributes to the value of them.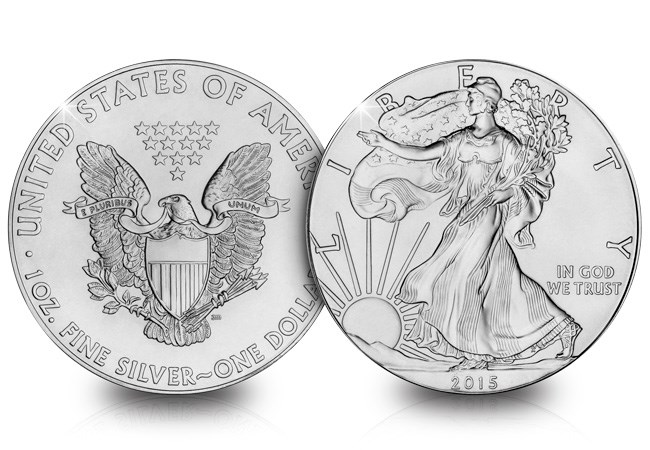 Or take for example the US 2015 Silver Eagle. This had a mintage of just 79,640, making it three times rarer than the second rarest silver Eagle (this year's COVID Eagle). As these were snapped up by collectors, they have become more and more scarce, and in higher demand than ever, with collectors willing to pay a premium just to add one to their collections.
Year of issue
This doesn't always mean age of the coin, but the year can play an important factor in determining the value of a coin. Generally you can expect to pay a premium for historic issues but this isn't always the case. In fact some Roman coins can be picked up for less than £50, but coins from much more recent times, such as Victorian Crowns can sell for hundreds of pounds! Victorian crowns struck in important years, such as the 1887 Jubilee Head crowns are more desirable because of their links to significant events.
Finish
The finish of a coin, or the strike, is also an important factor to consider. Proof finished coins are struck several times with specially prepared blanks, which gives the design a particularly sharp edge and shows every detail. Proof finishes are highly desired among collectors, as are coins issued in BU – or brilliant uncirculated finish. This means the coin hasn't been in circulation so is free from all the scratches you'd find on coins in your change.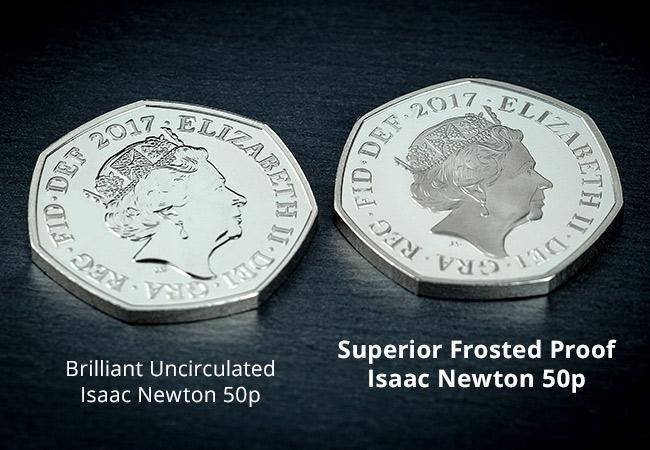 Minting location
Sometimes the mintmark or location of the mint in which a coin was struck can affect the collectability of the coin. The mintmark on a coin tells us where a coin was struck, and from that collectors use historical records to work out just how rare each coin is. For example, the Morgan Dollar was struck in 5 different mints, but the Carson City issues are the most sought after – they were struck for only 13 of the 43 years in which the Morgan Dollar was minted.

Many collectors specialise in some of these areas and build their collections around rare coins, themes and years of issue, or even mintmarks. But demand can and often will change over time and sometimes that means the value someone is willing to pay for a coin will increase over time – just as we've seen with the Flowing Hair Dollar.
---
If you're interested…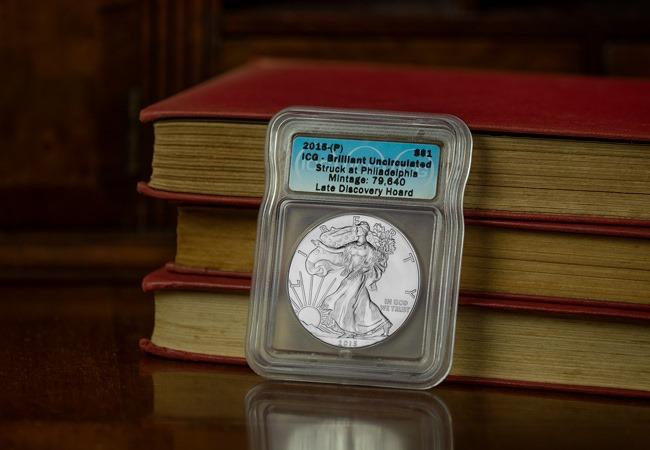 Own the RAREST EVER Silver Eagle: Three times rarer than this year's "Covid Eagle" we have managed to source a tiny number of these coins straight from the US. Click here to secure yours with a deposit of JUST £19.50 now >>