Posts Tagged 'must have collectables'
Commemorating Concorde's Final Flight
Have you ever dreamt of stepping into the world of supersonic aviation history? Well, I recently had the chance to turn that dream into reality as I embarked on a thrilling adventure to the Bristol Aerospace Museum. This journey wasn't just about wandering through exhibits, it was about commemorating the 20th anniversary of the final flight of the world-famous supersonic aircraft, Concorde.
I jumped at the opportunity to take our brand new Concorde commemoratives on board Concorde Alpha Foxtrot 216 G-BOAF.
On Board Concorde G-BOAF
As I set foot on the Concorde, I couldn't help but feel the weight of a lifelong dream coming true. The sleek lines, the aviation marvel that once ruled the skies—it was all there beneath my feet. But this adventure wasn't just about being on board; it was about delving into the heart of Concorde's legacy.
The highlight of my day? An exclusive interview with none other than Concorde's Chief Engineer, John Britton. Imagine having the opportunity to pick the brain of the mastermind behind this supersonic aircraft.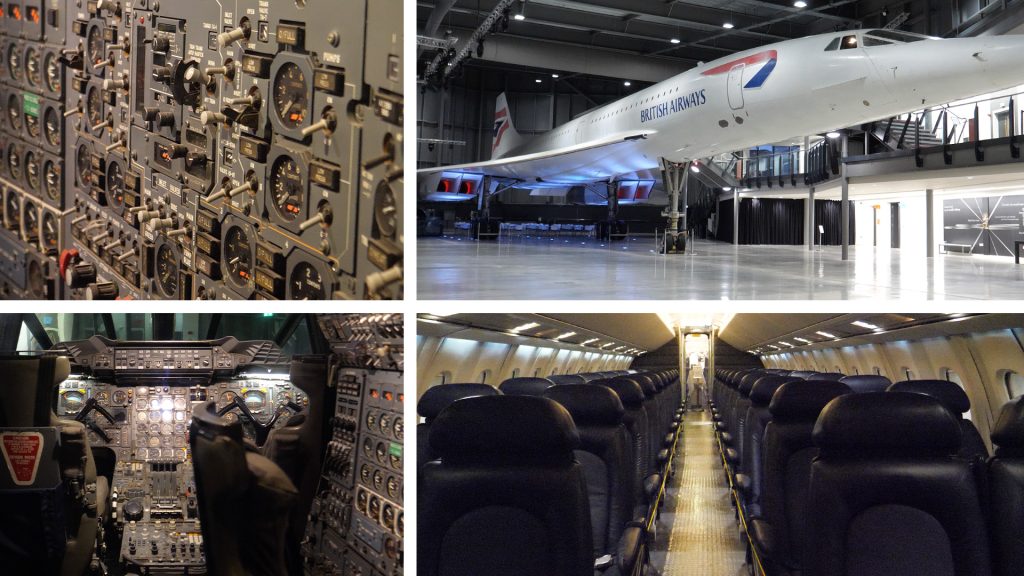 Behind the Scenes: Exclusive Interview with Chief Engineer John Britton
The stories, the facts, and the rich history he shared with me were nothing short of awe-inspiring. Britton's insights transported me back in time, painting a vivid picture of Concorde's glory days. From the engineering marvels that defined its success to the intricate details of its final flight.
As I listened to Britton, I couldn't help but marvel at John's passion and engineering brilliance that helped bring Concorde to life.
Leaving the museum that day, I carried with me not just the commemoratives that had traveled on Concorde's final journey but a newfound appreciation for the legacy of supersonic travel. The Bristol Aerospace Museum had transformed a casual visit into a journey through time.
I urge you to step into the world of Bristol Aerospace Museum and witness this iconic aircraft for yourself.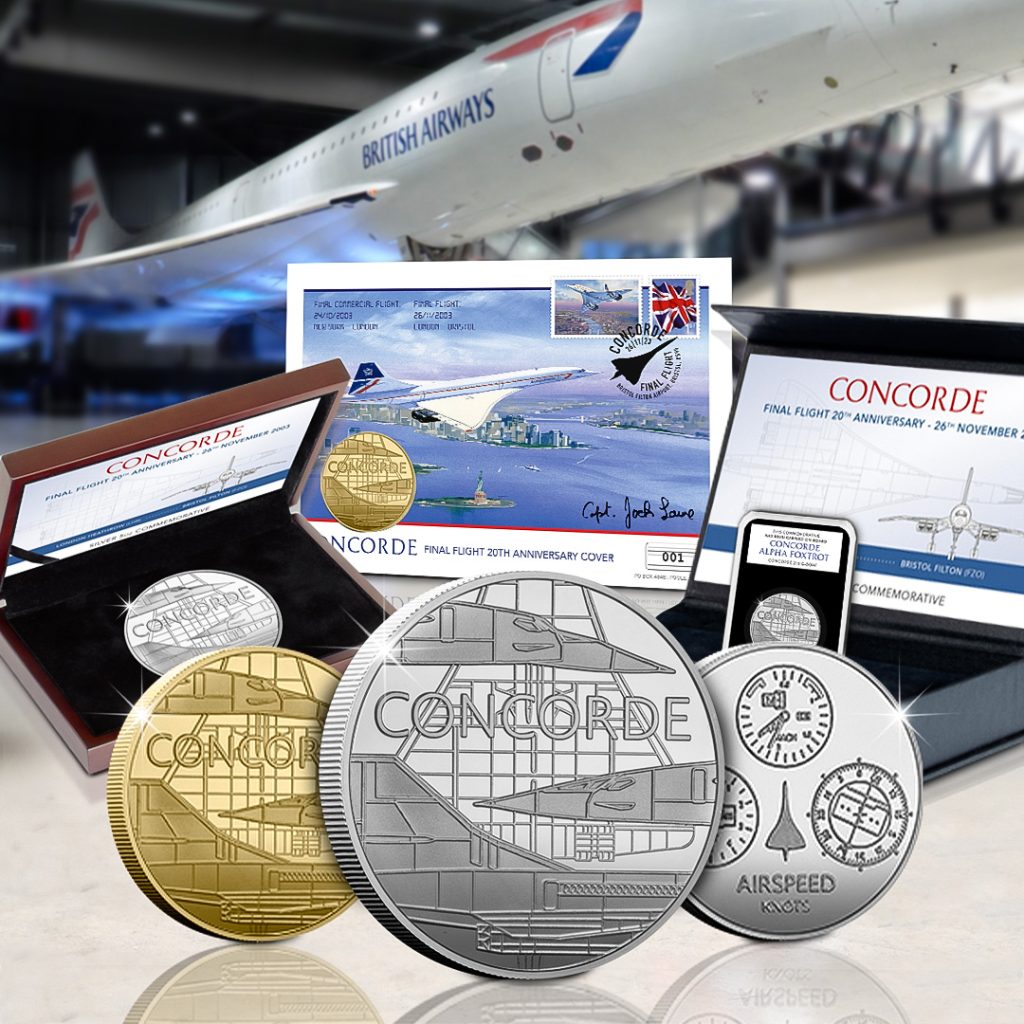 Click here to view the commemoratives I took on board Concorde Alpha Foxtrot 216 G-BOAF and other commemoratives celebrating Concorde >>
Welcome to a behind-the-scenes encounter with a true artistic genius. Join us as we delve into an exclusive interview with renowned artist, Mike Guilfoyle. In this captivating interview, we'll uncover the intricacies and insights behind his latest masterpiece– the King Charles III 75th Birthday Coin. Prepare to be enchanted by the inspiration, craftsmanship, and intricate details that make these coins a work of art, all revealed by the visionary behind the design.
You can explore the key features of the King Charles III 75th Birthday Coins, by clicking on the white dots on the interactive image below:
Click here to explore the whole King Charles III 75th Birthday Coin Range>>>
Today is a very significant day in aviation history! The iconic Concorde jet, renowned for its supersonic speed and luxury, bid its final farewell on October 24, 2003. This last commercial passenger flight G-BOAG took off from New York City's John F. Kennedy International Airport, soaring through the skies at twice the speed of sound, and touching down at London's Heathrow Airport.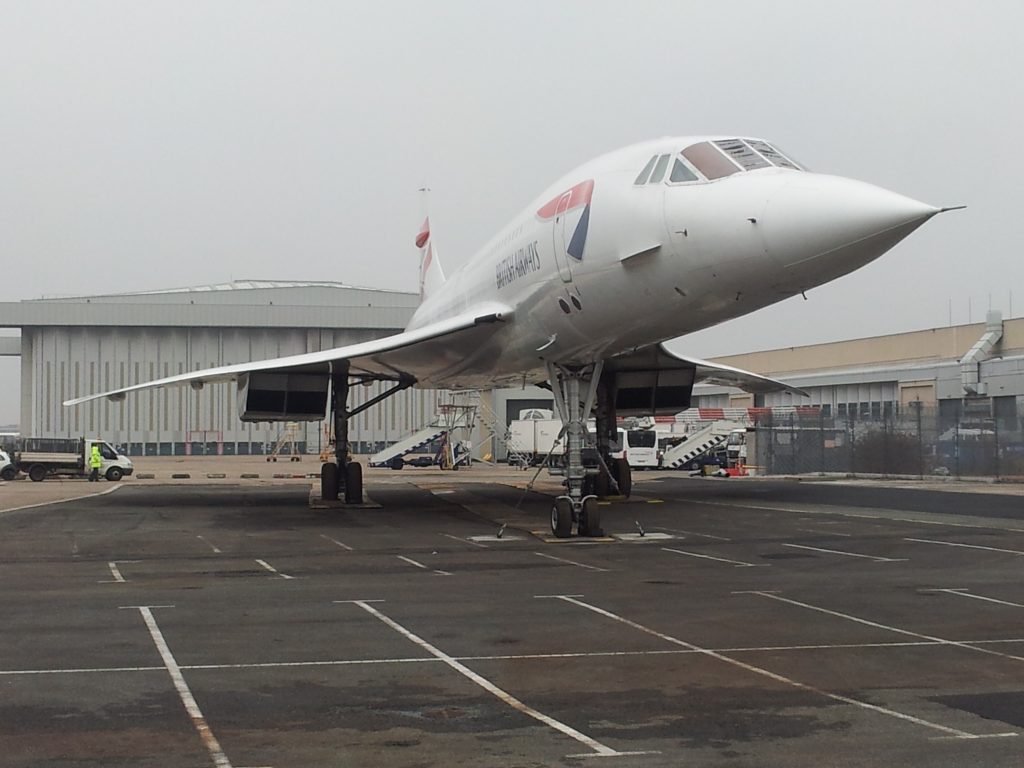 On board were 100 passengers, including famous personalities and an adventurous Ohio couple who had secured two tickets on eBay for a staggering $60,300.
This final journey marked the end of an era, as the typical roundtrip trans-Atlantic fare, which cost around $9,000, was now history. Simultaneously, other Concorde flights embarked on their last voyages from Edinburgh and the Bay of Biscay, drawing large crowds of spectators.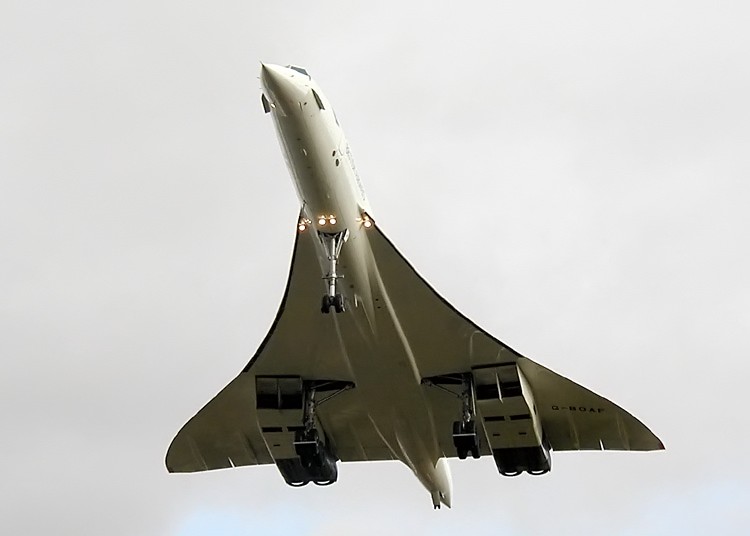 Concorde's Legacy
Concorde, a marvel of British and French joint innovation, took to the skies in January 1976 for its first commercial flight. It represented a significant leap in aviation technology and design, and its sleek, delta-winged design enabled it to complete the transatlantic journey between New York and London in a mere three and a half hours, cruising at an astonishing speed of 1,350 miles per hour. Concorde was more than just a means of travel, it was an emblem of speed and luxury, captivating the world's imagination.
Challenges faced by Concorde
Despite its iconic status, Concorde was not without its challenges. Some individuals living under its flight path criticised the substantial noise it generated, disrupting their everyday lives. Tragically, a dark chapter in Concorde's history unfolded on July 25, 2000, when an Air France jet crashed shortly after take-off from Paris. This catastrophic incident claimed the lives of all 109 people on board, as well as four others on the ground. Following the crash, all Concorde flights were suspended for over a year, with investigations, safety checks, and improvements taking place.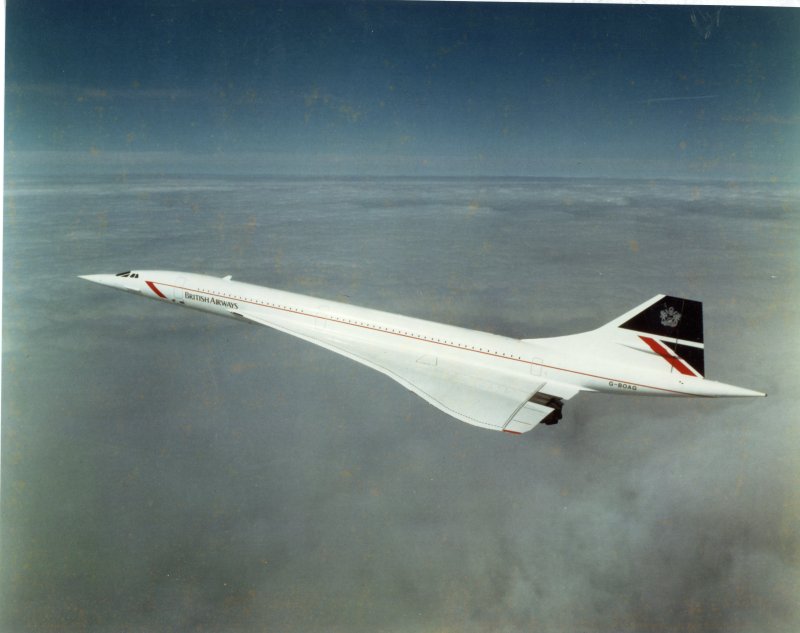 The final commercial flight of Concorde on October 24, 2003, marked the end of an era in aviation. This iconic jet, born from international collaboration, redefined the possibilities of air travel with its incredible speed and luxury. While Concorde had its share of challenges, including noise complaints and a tragic accident, it remains an iconic symbol of human ingenuity and ambition. Concorde's legacy lives on, reminding us of the thrill of pushing the boundaries of what is possible in the skies.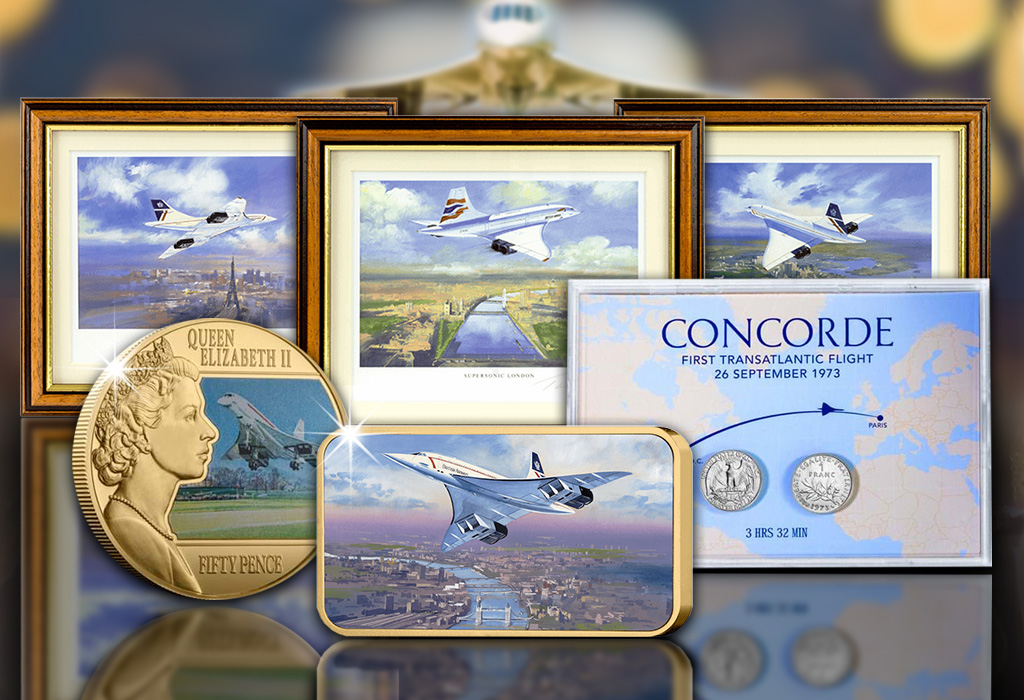 To mark this significant day in aviation history and to celebrate the legacy of this legendary supersonic jet, we have curated a special range over the years for our collectors. Featuring Gold plated coins, Signed framed prints and Limited edition ingots, our Concorde Collectables range has something for everyone – See our Concorde Collectables range by clicking here.