In just 70 days the Queen will be celebrating her Platinum Jubilee. Her Majesty the Queen has confirmed that it will be celebrated with the nation's FIRST EVER Royal 50p coin.
The design has been revealed today, and it certainly is something to look forward to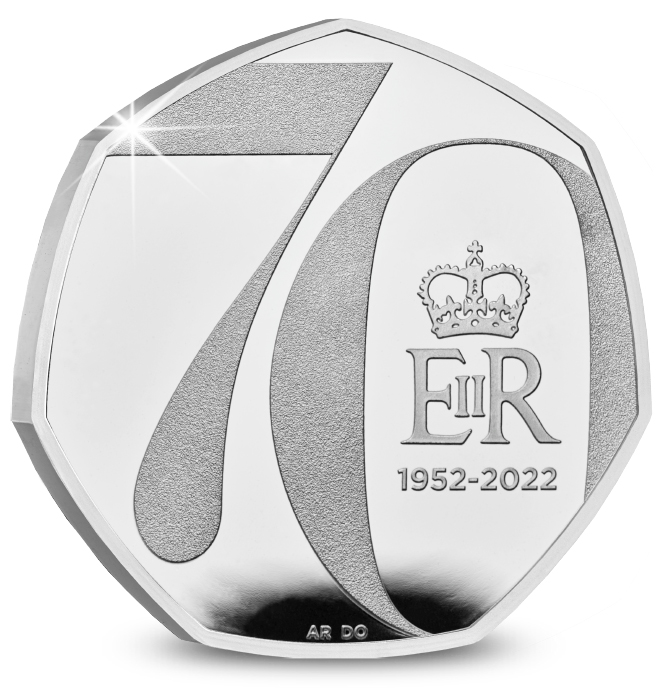 The new design features the all-important number '70', representing the 70 years that the Queen has been our Sovereign.
The Royal Proclamation has confirmed that the nation's FIRST Royal 50p will be issued in a range of specifications (including Platinum, Gold, Silver and of course Cupro-nickel).
We're really hoping that we'll see these 50p coins in circulation, and we're expecting serious collector demand rivalling that seen in 1977 and 2002.
And that's not all!
Intriguing alternative Queen's head design
It has also been confirmed there will be an exciting alternative Queen's Head design.
For now, that design still remains TOP SECRET, but we do know that it's going to portray Her Majesty on horseback, in what appears to be a nod to her original 1953 Coronation Crown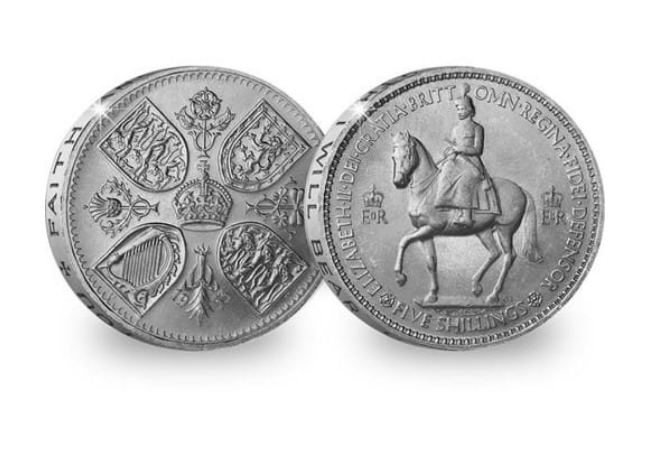 Sign up for PRIORITY ACCESS
As we mentioned, we're expecting serious collector demand as Britain's most popular coin will be used to commemorate this once in a lifetime moment.
The first UK coin released to mark the Platinum Jubilee (The UK 2022 Sovereign) SOLD OUT in UNDER A DAY. We're expecting the next Royal release to go the same way.
Did you know that, traditionally, the Christmas pudding mixture is stirred from East to West in homage to the three wise men?
This is just one of the traditions unique to the Christmas pudding, which is as steeped in history as it is brandy!
Christmas puddings are traditionally made on Stir-up Sunday – and with this year's taking place on 21st November you'll want to read on to find out how to make your Christmas pudding extra special.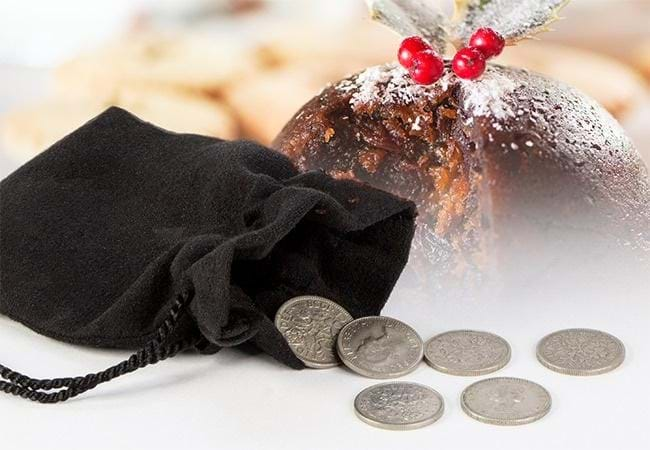 Stir-up Sunday
Stir-up Sunday falls on the last Sunday before the Christian Advent begins – that's 4 weeks before Christmas Day. The term 'Stir-up Sunday' originates from the Anglican Book of Common Prayer: 'Stir up, we beseech thee, O Lord, the wills of thy faithful people.'
So, why is the Christmas pudding whipped up long before the big day? Well, the idea is that enough time will pass for the pudding to mature and for the spices to infuse – yummy!
Making a Christmas pudding can be hard work, and during the Victorian era the whole family would get involved. While stirring the mixture of fruit, flour, brandy and spices, each family member would make a wish.
Some families threw a piece of silver – traditionally a sixpence – into the mix, which is thought to bring luck and wealth to whoever received it on Christmas Day.
Perhaps this is something you'd like to try with your family this year. Let us know in the comments if you'll be participating in Stir-up Sunday and what you'd wish for.
---
If you're interested…
Honour this quintessentially British tradition with our special Christmas Sixpence Frame with a brand new frame design.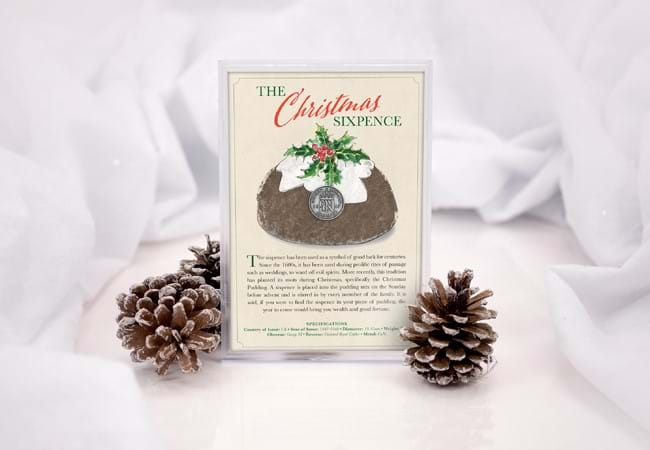 The UK 2022 Gold Proof Sovereign was released at 9am yesterday. In less than a day, the whole range was sold out at the Royal mint.
That makes it the fastest selling sovereign. Ever.
And this isn't by chance. Here's how the 2022 Sovereign has already become the UK's fastest selling ever.
Special one-year-only design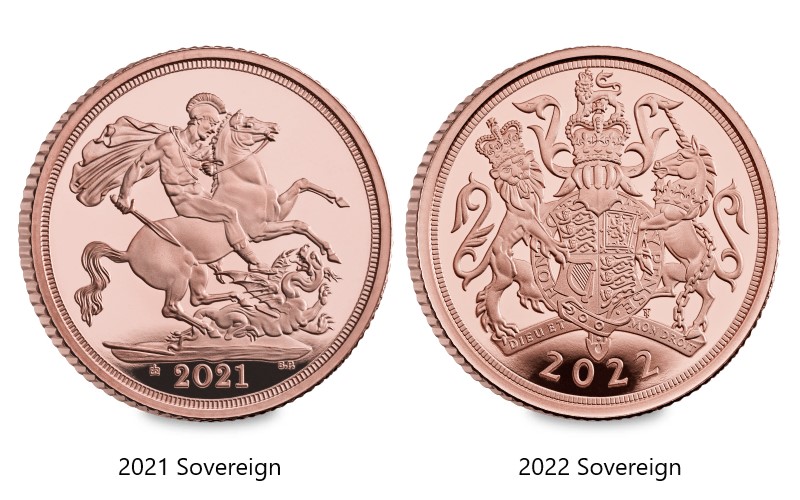 This year, The Royal Mint took the decision to issue a special one-year-only design to commemorate the Queen's Platinum Jubilee next year. Sovereign design changes don't come around often, and this is the first time since 2002 that the iconic St George and the Dragon design was removed from the reverse.
Once in a lifetime Sovereign
The Sovereign was issued to mark the Platinum Jubilee of Her Majesty Queen Elizabeth II. The Queen will mark an impressive 70 years on the throne in February next year – something that we are unlikely to ever see again in our lifetime.
Edition limit
Importantly, the edition limit of the 2022 Sovereign was just 10,500 – this is the same as the 2017 Sovereign which also featured a one year only design change. The 2017 sovereign sold out in just a few days due to unprecedented collector demand, so there was already huge demand expected for this release.
We still have a limited number of the UK 2022 Sovereign available for customers. If you'd like to order the UK 2022 Gold Proof Sovereign, please enter your details below and a member of our team will contact you.
We will only contact you with regards to this launch, your details will not be used for any other purposes.