Read our latest blog on the first King Charles III sovereign – a coin that we predict could be one of the most collectable sovereigns ever.
---
Known as possibly the most famous coin in history, the Gold Sovereign is the collector's dream. As Britain's flagship coin, it's steeped with incredible history – so if there was any piece to add to your collection, this should certainly be it!
Every year, the classic sovereign and the proof collectable versions are always very high in demand. But this year's sovereign is like no other seen before…
Just released by The Royal Mint, we'd like to introduce you to the brand-new Queen Elizabeth II Memorial Sovereign – the first sovereign to feature the portrait of King Charles III.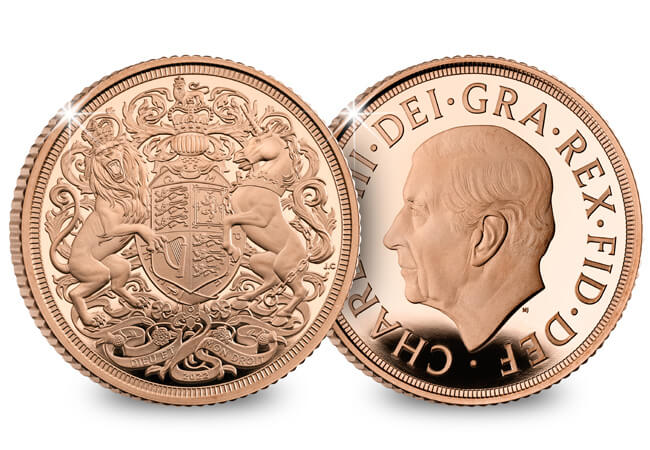 The Queen Elizabeth II Memorial Sovereign – A Unique Collectible
It's incredibly rare to come across a Memorial Sovereign as it is – but to coincide with that, the reverse has got a rare change in design too!
Unique to the Queen Elizabeth II Memorial Sovereign, the traditional St George and the Dragon design has made way for a new interpretation of the Royal Coat of Arms. This is an updated version of what appeared on the Platinum Jubilee issue last year, so it's a very fitting tribute to our late Queen.
But that's not all – what makes this coin even more spectacular is that it's the first ever sovereign to feature King Charles III's portrait. This will make it incredibly popular with collectors!
First King Charles III Sovereign
Every so often, a newly released sovereign will exceed the normal levels of collectability. In the past, this has included Queen Victoria's first sovereign from 1837, George IV's only sovereign from 1937, and of course, Queen Elizabeth II's first sovereign from 1957.
And it won't be long until this sovereign reaches the same level of demand and collectability!
Even if it wasn't for the unique design, this sovereign would still rank as one of the most important ­– being the very first sovereign to feature the new King, it will be the collectible to have in the future.
It's the sovereign that links Queen Elizabeth II's and King Charles III's reigns together – making any sovereign collection incomplete without it.
Available in Gold Proof and Piedfort Quality, make sure you get yours today before it's too late!
Click here to check out the Memorial Sovereign range for your chance of securing yours >>
Or, check out our latest video below to see them up close:
What is the world's oldest naval ship still in commission?
I'll give you a clue (beyond the one in the title). It's now in its 245th year of service.
The answer is HMS Victory, probably the most famous ship in Britain.
I was surprised to hear that she is still part of the Royal Navy's fleet, having never been officially decommissioned.
HMS Victory has been in dry dock for 100 years, but she is the flagship of the First Sea Lord, the military head of the Royal Navy.
Over 200 years ago, HMS Victory was the flagship of Vice Admiral Horatio Nelson, helping the British see off the might of the larger combined fleet of the French and Spanish during the Battle of Trafalgar.
Five-coin set honours HMS Victory for the first time ever
Now, this famous naval vessel is appearing on Silver 50p coins alongside Lord Nelson himself for the very first time as part of a very limited five-coin set.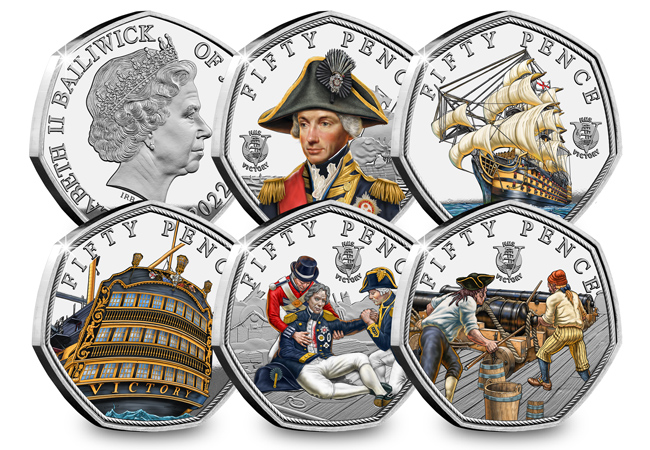 And our entire edition limit of Silver 50p sets was taken aboard HMS Victory last month and placed in Nelson's day cabin to soak up centuries of incredible history.
The five 50p designs feature the following:
HMS Victory at full sail
The ship's stern
Canons at fire
A portrait of Vice Admiral Horatio Nelson
Nelson's final moments
Each coin is struck from .925 Sterling Silver to a Proof finish and features its design in full colour!
And the complete set includes the first Lord Nelson 50p coin!
Tiny edition limit: Just 400 sets available
Just 400 sets are available; a tiny edition limit. For some perspective, when The Royal Mint released a Silver Proof £5 celebrating Admiral Nelson they sold out of an edition limit of 30,000.
How long can 400 sets possibly last? Especially knowing that they have been aboard Victory…
Please don't delay here or you will miss out.
Click here to secure your Silver 50p Set that has been aboard HMS Victory now >>>
By purchasing one of the HMS Victory Silver 50p Sets you will be helping to maintain this important piece of British naval history. £17.45 will be donated to the National Museum of the Royal Navy for each set sold.
Watch our video below where we explore HMS Victory and discuss this exciting new coin set!
---
You may also be interested in our blog on the HMS Victory Masterpiece Silver 5oz 50p — in a presentation alongside real wood from HMS Victory's restoration.
The Royal Mint have revealed the new portrait of King Charles III which will feature on UK coinage.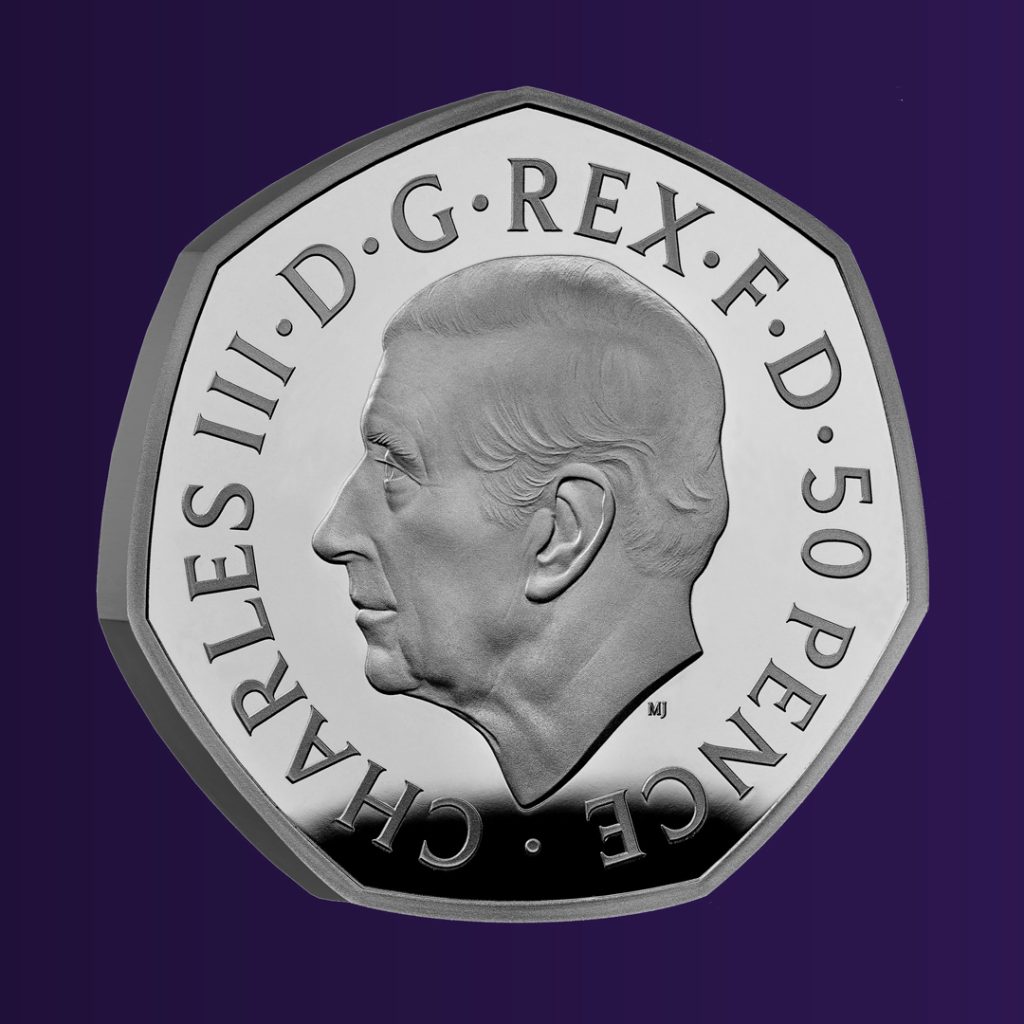 Created by renowned British sculptor Martin Jennings, the effigy has been personally approved by His Majesty. In keeping with tradition, The King's portrait faces to the left, the opposite direction to Queen Elizabeth II.
It will be used for the very first time on a range of coins paying tribute to the life and reign of the late Queen.
The new range was released at 9am on Monday 3rd October.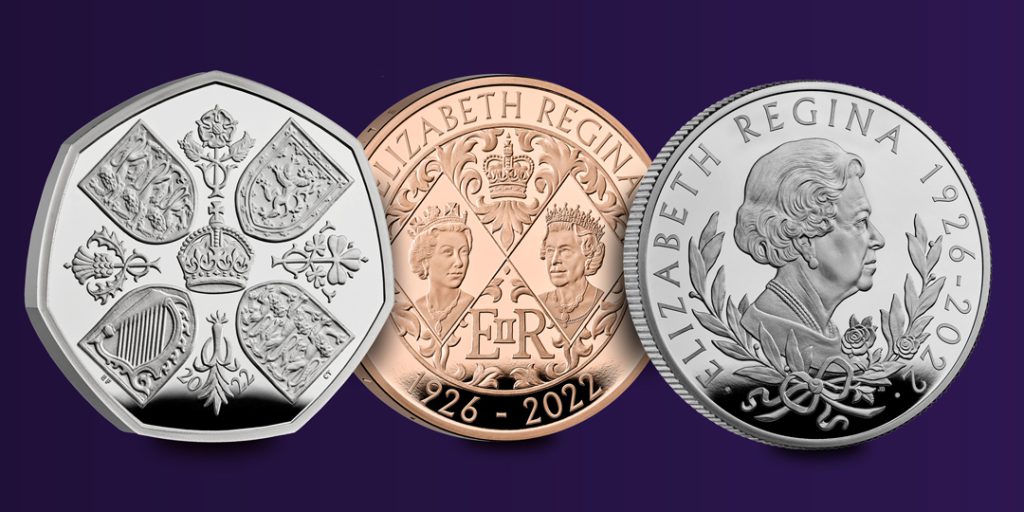 This is the first time in nearly 70 years that we have had a new monarch on our coins. It is the most significant change to UK coinage since decimalisation in 1971.
The coins are available in several specifications including 50p, £5 and Ounce. Coins will be on sale at The Royal Mint until 31st December 2022.