Posts Tagged 'Australia Coin'
The Gold Sovereign is undoubtedly one of the most famous gold coins in the world. It's a classic piece of coinage that is coveted around the world and is highly sought after every year by thousands of collectors.
But have you heard of a Piedfort Sovereign? They're incredibly rare and are some of the most highly sought-after issues ever seen – demand for the first UK Piedfort Sovereign was so high that it sold out within 24 hours!
Now, to mark the Queen's official 95th birthday, The Perth Mint has released what's sure to be the most collectible and sought-after Sovereign of 2021, for these three key reasons…
---
1. Struck on the date of the Queen's official 95th birthday – 12th June 2021
On Saturday 12th June 2021 it was expected that crowds would line The Mall waving flags as over 1,400 parading soldiers, 200 horses and 400 musicians came together in London in a great display of military precision to Troop the Colour and mark the official 95th birthday of Her Majesty the Queen.
This British royal tradition has been around since 1748, but the cruel irony of the coronavirus pandemic meant that it did not go ahead this year in its traditional format.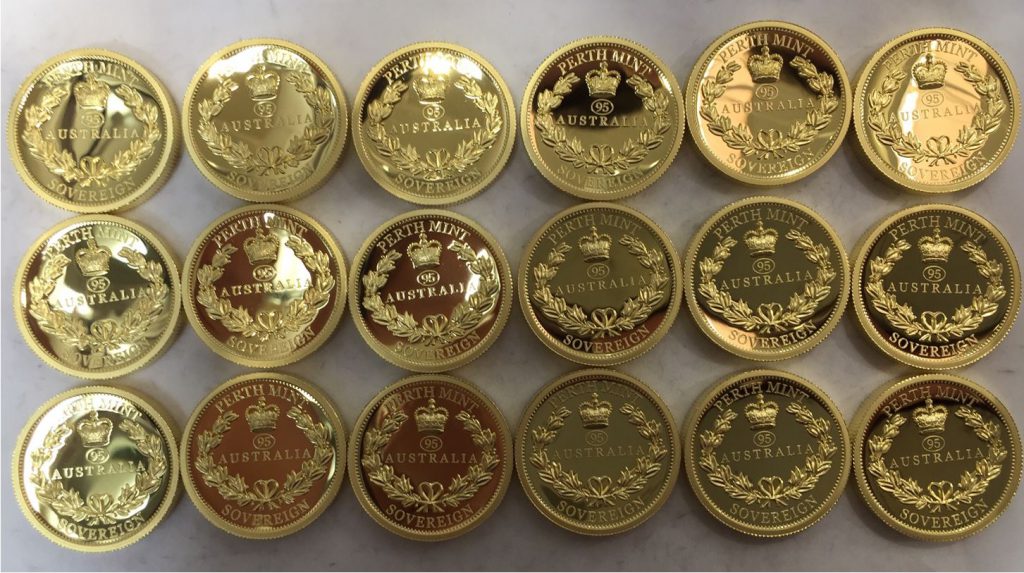 This unorthodox break in tradition will make commemoratives marking her official birthday even more sought-after – collectors do love an interesting back story.
Not only that, but date-struck coins are always in high demand – it sets them apart from regular Sovereigns. It's the perfect way to forever capture a significant moment in time, and the Queen's milestone 95th birthday is an occasion for the history books that every serious collector will want to mark.
This coin's collectability is further increased by the inclusion of a special one-year-only "95" privy mark for the Queen's birthday.
---
2. Superior, highly collectable specification
In the 12th century Piedforts were considered prestige pieces and ownership was often used to signify a person's wealth and power. Today, Piedforts continue to be limited issues and striking of such pieces is reserved strictly for the most important events.
You can really see the difference in thickness of the Piedfort when compared to the standard issue.
Struck on 22 Carat Gold double thickness blanks struck to a Proof finish, Piedforts Sovereigns are twice the weight and contain twice the amount of precious metal as their standard coin counterparts. They're some of the finest examples of coin craftsmanship you'll ever see. What's more, they have tiny edition limits and consequently fast sell-out rates. This makes them some of the most collectable coins around.
---
3. JUST 150 struck – fast sell-out all but guaranteed
I saved the most significant point for last. JUST 150 Piedfort Sovereigns have been hand-selected by The Perth Mint to be struck on Her Majesty's official birthday. That makes this issue twice as limited as last year's Australian Piedfort Sovereign which sold out within weeks of release.
There is no doubt that there will be high demand for this new Piedfort Sovereign, even more so when you consider that it's been struck on the date of the Queen's 95th birthday.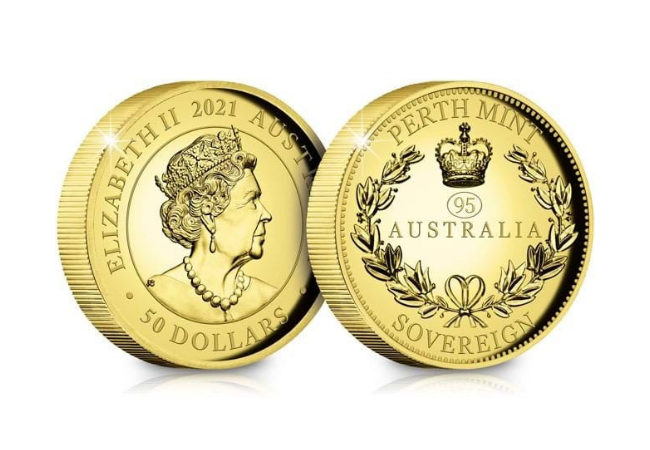 What's more, we've seen phenomenal demand from collectors looking to mark the Queen's birthday this year. The UK Gold Proof Sovereign issued to mark the occasion, with an edition limit of 7,995, completely SOLD OUT!
It's clear we will see a fast sell-out of this Piedfort Sovereign, and it will go down in numismatic history as the most collectible Sovereign issue of 2021.
---
If you're interested…
As official Perth Mint distributors we have secured a limited number of these special struck on the day Piedfort Sovereigns for UK collectors. Just 150 have been issued worldwide, making it twice as limited as last year's sold out issue.
The struck on the day element of this coin makes it a piece of numismatic history and means it will be sought-after for years to come by knowledgeable collectors. With so few struck, your chances of owning one are very limited.
This coin quite simply has to be seen to be believed.
And that's exactly why I wanted to film this unboxing video to really highlight its exceptional specifications.
You see, the 2oz Silver coin in question has been inspired by Incan mythology and religion to tell the story of the Goddess of the Moon, Mama Quilla.
The highlight for me has to be the 'snow globe' centre that symbolises the moon, which after a little shake brings the coin to LIFE.
It's proving SO popular that it's already SOLD OUT at the Mint.
But luckily for you, I have 100 AVAILABLE… a TINY number when you consider how special this mesmerising coin is.
---
If you're interested…