Posts Tagged 'Unboxing coins'
This coin quite simply has to be seen to be believed.
And that's exactly why I wanted to film this unboxing video to really highlight its exceptional specifications.
You see, the 2oz Silver coin in question has been inspired by Incan mythology and religion to tell the story of the Goddess of the Moon, Mama Quilla.
The highlight for me has to be the 'snow globe' centre that symbolises the moon, which after a little shake brings the coin to LIFE.
It's proving SO popular that it's already SOLD OUT at the Mint.
But luckily for you, I have 100 AVAILABLE… a TINY number when you consider how special this mesmerising coin is.
---
If you're interested…
If like me, you're fascinated by Ancient Egypt, this is a video you can't afford to miss!
As in my latest video I unbox an Ancient Egyptian masterpiece that's unlike anything you've ever seen before! But before I tell you anymore, you should know this…
It's SOLD OUT at the Mint.
And I have ONLY 50 available.
So I wanted to show you just why this exceptional coin is proving to be such a hit with collectors…
---
If you're interested…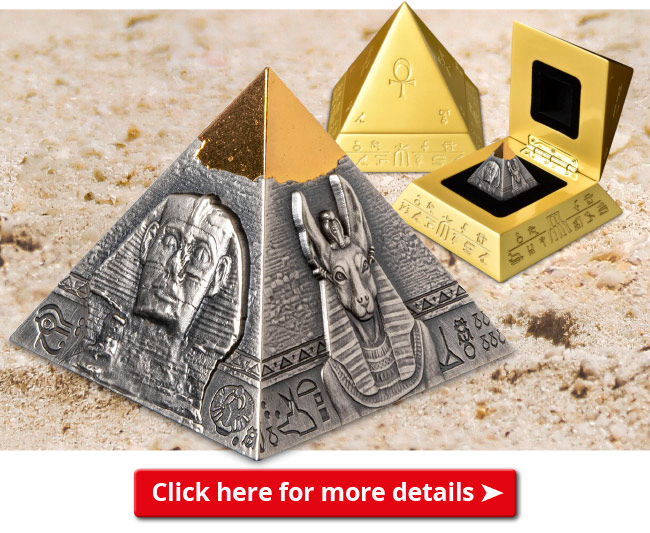 Fancy an exclusive behind the scenes look at the Alice's Adventures in Wonderland Silver Proof 50p collection?
Of course you do!
Well in my latest video I unbox this limited edition Silver Proof collection and show you exactly what you'll find inside.
---
If you're interested…

Click here to be one of ONLY 1,995 collectors to own this MUST HAVE Silver Proof 50p set >>