In my latest video I unbox the ultimate tribute to Decimalisation.
ONLY 125 collectors can own it worldwide, and 60% of the edition limit has already sold.
And I wanted to show you just why this set is proving to be such a hit with collectors.
After all, it is the perfect way to remember Decimal Day and the biggest change our coinage has ever seen.
---
If you're interested…
Click here to order yours now >>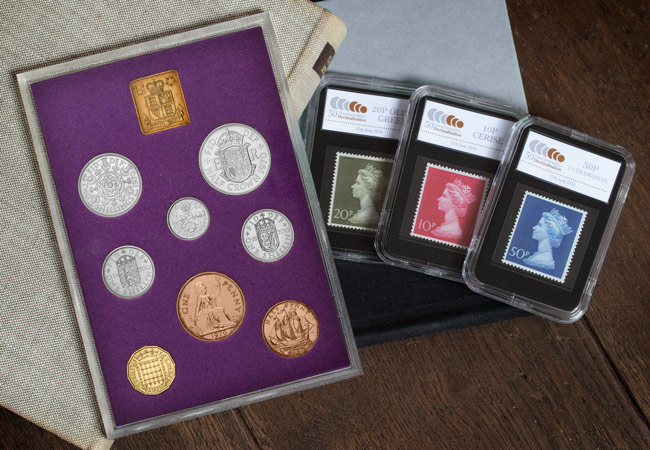 Join me on location at the Jurassic Coast in Dorset, England's ONLY Natural World Heritage site, to learn everything you need to know about today's BRAND NEW 50p release.
As not just one, but THREE UK 50ps have been issued to celebrate one of the greatest fossil hunters and palaeontologists to have ever lived, Mary Anning.
And considering the huge popularity of the 2020 Dinosauria 50p collection, these THREE new UK 50ps really do have some big boots to fill.
So what are you waiting for? Give my latest video a watch to find out why today's new releases are MUST-HAVE coins for your collection…
---
If you're interested…

Fancy an exclusive behind the scenes look at the Alice's Adventures in Wonderland Silver Proof 50p collection?
Of course you do!
Well in my latest video I unbox this limited edition Silver Proof collection and show you exactly what you'll find inside.
---
If you're interested…

Click here to be one of ONLY 1,995 collectors to own this MUST HAVE Silver Proof 50p set >>