The US mint have just made numismatic history by – for the FIRST TIME EVER – changing the 35 year old design to mark the programme's 35th anniversary!
What's more, the Mint has issued both the old and new designs in 2021. We have sourced both designs to give our collectors the rare opportunity to secure both the LAST and FIRST US Silver Eagle designs in one ultimate collection…
And in our latest unboxing video Adam tells you all about it.
---
If you're interested…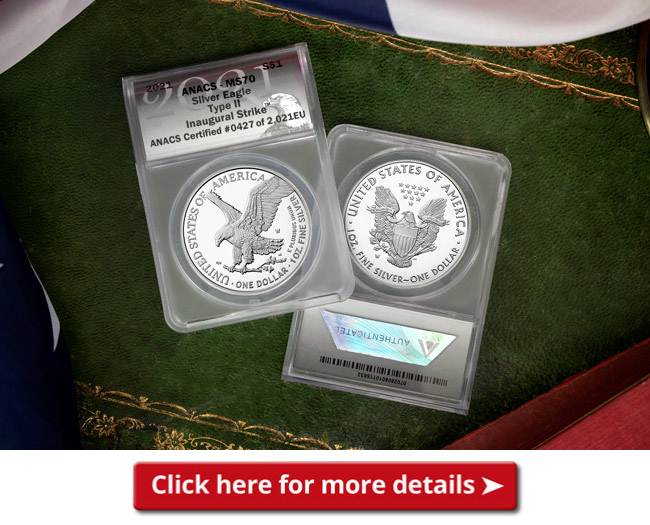 It's time to return to the hundred acre wood!
As in my latest video I tell you everything you need to know about the THREE brand new Winnie the Pooh UK 50p coins that have just been revealed.
They feature all of your favorite characters, including: Winnie the Pooh, Piglet, Owl, Eeyore, Rabbit, Tigger and Kanga.
Whether you're a collector, Winnie the Pooh fan OR both, this is a video that you can't afford to miss.
---
If you're interested…

Few coins render collectors speechless. But this recent coin release has gone above and beyond in terms of both minting techniques and artistic flare.
You see, it's struck in the shape of a Fender Guitar!
Issued to celebrate the 75th Anniversary of the legendary Fender Guitars, it's been struck from 1oz of Pure .999 Silver with selective colouring and incredible detail.
So it comes as no surprise that it has already SOLD OUT at the Mint!
And with JUST 50 available for our collectors, this could very well be your LAST CHANCE to own it.
Watch our latest unboxing video to learn more about this one-of-a-kind issue.
---
If you're interested…