I hope you've got some cheese (Wensleydale anyone?) and crackers to hand to celebrate the news that the iconic British animated duo – Wallace and Gromit – will be coming to The Royal Mint!
Not many details have been revealed yet, though we have our fingers crossed that the plasticine pair will indeed be featured on a UK coin.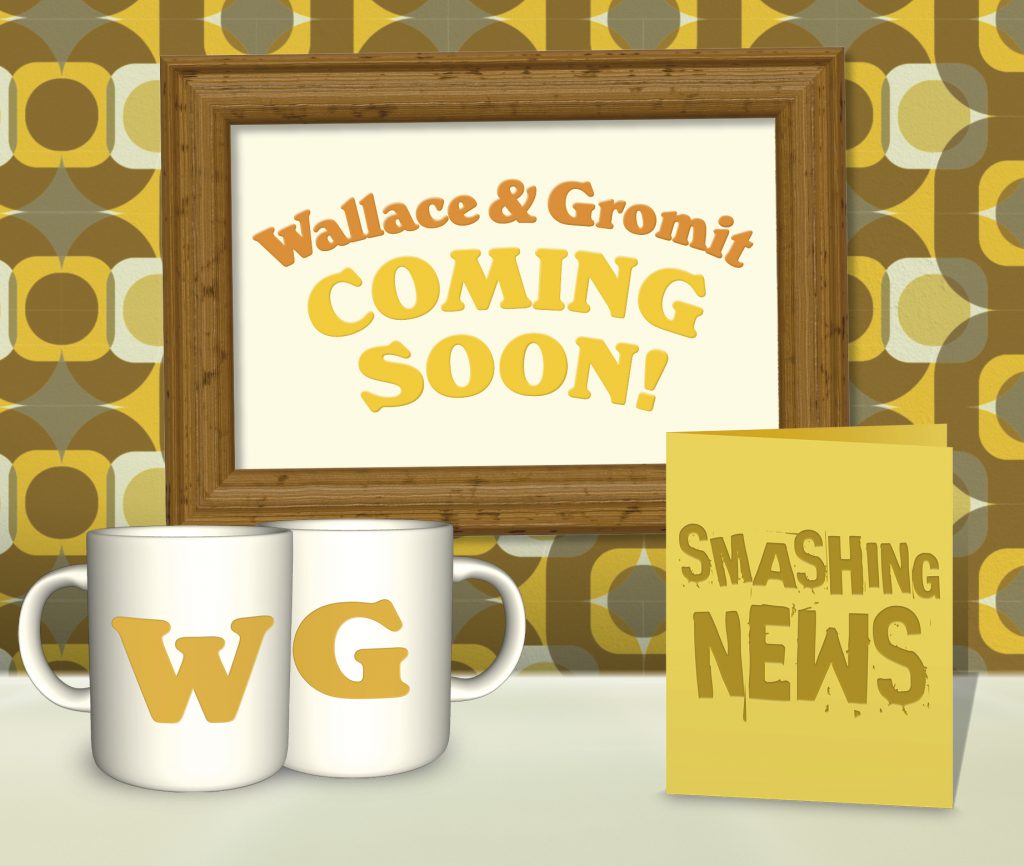 In fact, later this year the cheery inventor and his faithful 'Dogwarts'-educated canine companion will be celebrating the 30th anniversary of their very first stop-motion animation that's become a classic – "A Grand Day Out". And I'm sure you'd agree – a commemorative coin would be the perfect way to celebrate this milestone anniversary.
If you want to be kept up to date, and be the first to know about all things Wallace and Gromit related, then register your interest below. We'll then email you as soon as we hear anything more from our sources.
In the meantime let's have a look at what happened when another one of Britain's best loved fictional characters came to The Royal Mint…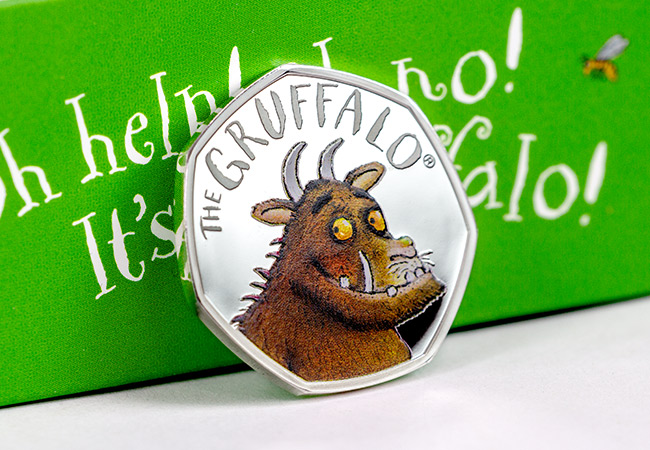 On the 23rd March the Gruffalo celebrated its 20th birthday, and to mark this landmark publication anniversary a brand new UK 50p was released. This was the first time ever the popular children's book character had appeared on UK coinage.
To say the release was popular is an understatement, as fans and collectors alike were quick to snap up the coin. Collectors were so quick in fact that the silver and gold proof versions – with edition limits of 25,000 and 600 respectively – completely sold out at The Royal Mint within 12 hours of release.
This made it the fastest selling 50p to date!
No doubt the question on everyone's lips now is what will happen when Wallace and Gromit arrive at The Royal Mint – will they be appearing on a UK coin and if so will we see another record breaking sell-out? But perhaps the biggest question of all – will it be made of cheese?
There's only one way to find out – register your interest below!
In February it was confirmed by Royal Proclamation that the most British of bears – Paddington – would feature on two new UK 50p coins.
We can now reveal the full details of the first issue. Officially released on 18th of June, currently available to order.
Limited Edition Silver Proof 50p Coin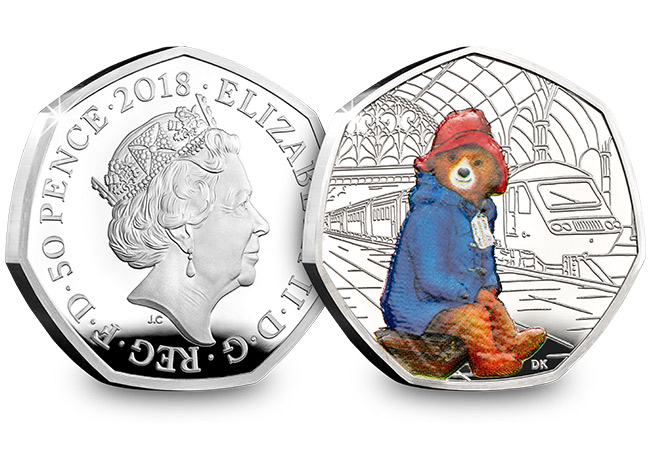 60,000 official Royal Mint Limited Edition Presentations of the coin will feature Paddington in full colour sitting on his suitcase at Paddington Station.
The coin is struck from Sterling Silver to the highest proof finish and is presented in an acrylic display case.
Given the immense popularity of the coloured Beatrix Potter 50p coins over the last 3 years, which have continued to sell out year-on-year, collectors can look forward to this issue being equally collectable.
You can order the new Limited Edition Silver Proof Paddington at the Station 50p coin here for £65 with FREE p&p.
Base Metal Brilliant Uncirculated Collector's Edition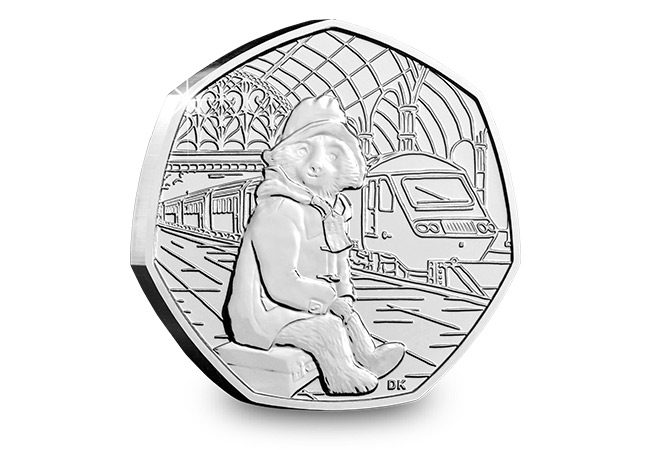 But Paddington fans don't only have the option of the Limited Edition Silver version. A special collector's quality Brilliant Uncirculated coin will be struck in the normal 50p circulating metal (cupro-nickel) and will be available for as little as £3.99 in a Change Checker Certified BU Collector's Card or £10 in the official Royal Mint Presentation Pack.
You can order the new Base Metal Brilliant Uncirculated Paddington at the Station 50p coin here for £3.99 +p&p.
Second coin design revealed today
But that's not all the good news for Paddington fans. The Royal Mint has revealed the second 50p coin design today for the very first time…
Featuring Paddington outside Buckingham Palace, the second issue will be released later this year in silver and base metal but is available to pre-order here.
_______________________________________________________________________________________
If you're interested…
You can view the full selection of 2018 Paddington 50p coins that are available here >>>
The Royal Mint has just announced a new Prince Philip Coin that will pay tribute to the Duke of Edinburgh and his record-breaking 70 years of service to Her Majesty the Queen and the United Kingdom.
The Prince of Wales will be striking the very first of these coins on Tuesday 11th July. The reverse of the coin will bear an image of his Father, Prince Philip and the obverse is to feature his mother, The Queen.
The coins will be available in Gold Proof, Silver and Brilliant Uncirculated Base Metal. They will be available to order from 7th August.
If you're interested you can sign up below for more information as soon as it becomes available.
Last UK Prince Philip Coin is one the UK's scarcest £5 Coins
Prince Philip was last celebrated on a UK coin six years ago for his 90th birthday. With a mintage of just 4,599 it was, at the time, the most limited Silver Proof £5 ever issued.
It is now highly sought-after by collectors and, arguably, one of the most collectable £5 coins ever released by The Royal Mint.