The UK's FIRST domed coin has just been released!
And in my latest video I tell you everything you need to know about this MUST-HAVE release.
Be warned though, ONLY 3,500 are available worldwide, so a sell-out is expected!
---
If you're interested…

One of the questions I get asked most, by my friends and others in the coin business, is: what is the best (and most affordable) way to build an enviable collection of historic coins?
There are so many fascinating coins in British history, it's a question that is hard to answer. Where do you start!?
Which is why I've decided to put together an Expert Guide to building a collection of historic coins, by answering some of the questions I hear most often from collectors…
How far back can I go?
One of the questions collectors face when they first start collecting historic coins is: how far back can I go? Is a Victorian coin affordable, and did every monarch release coins?
As a general rule, coins tend to get more expensive the further back in time you go. Which is why owning a coin from our current monarch is the best place to start. You can then work your way back through other famous monarchs.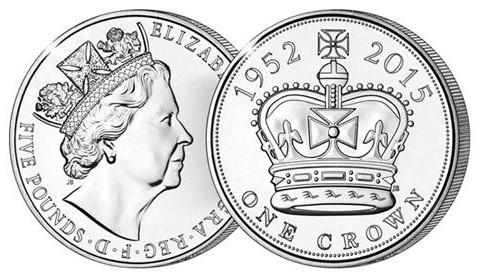 Most collectors can aim to collect coins from each monarch back to the 17th century. After the tumultuous leadership of Oliver Cromwell, Charles II reclaimed the throne and began a period of standardised coin issue. For most collectors it's possible to collect coins back to this fascinating period in history without breaking the bank!
Which are the important monarchs?
A great coin collection should contain coins issued by famous monarchs, monarchs that changed the history of our nation and ones that revolutionised our coinage.
An obvious monarch is Queen Victoria – the monarch who built the largest Empire the world has ever seen and who oversaw some of the greatest changes our nation has ever experienced. And every collection should contain an important issue by our current monarch, Queen Elizabeth II, the longest reigning monarch in our nation's history! And you can't leave out George III, not only did he oversea a complete overhaul of our currency but he's also our longest reigning King.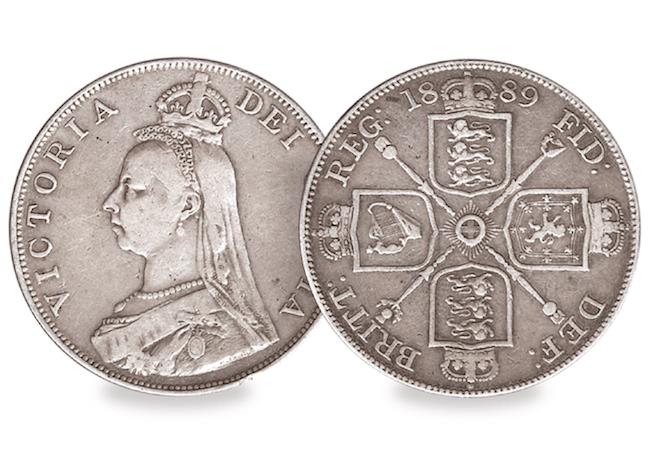 Those are just a few of the key monarchs, but once you start collecting you'll find that each monarch has a fascinating story and a number of really interesting coin issues.
Base metal, Silver or Gold?
Gold has historically been seen as the pinnacle for collectors. But this famous metal comes with its difficulties. Gold coins were issued in much smaller numbers, and not every monarch released a standardised gold coin. Which means that to own a Gold coin from some monarchs is extremely difficult – for example George VI only issued a Sovereign for one year of his reign.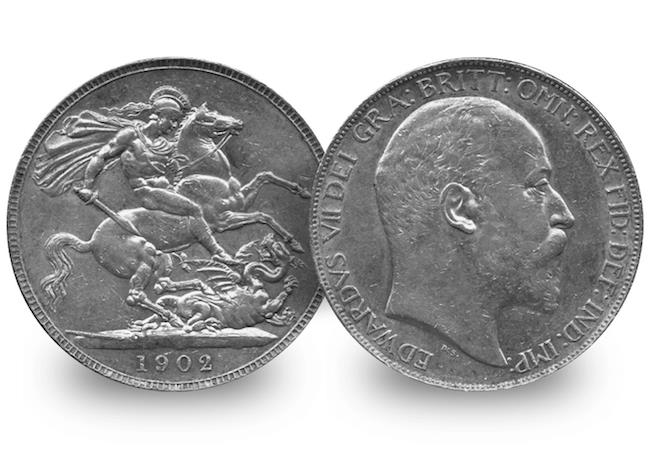 Base metal and Silver coins tend to be much more achievable for most collectors. Base metal coins (pennies, farthings and the like) tend to be less expensive, however because of their lower value the quality of coins can vary widely. Silver coins were issued by most monarchs, and because of their slightly higher value tend to be found in better grades.
How should I store my coins?
The wear and tear of an old coin is part of the appeal of collecting historic coins, but it's important to protect your coins from any outside interference that could potentially discolour, wear or generally affect the condition of your coin.
I would recommend always storing your coins in capsules, and if possible in a tamperproof capsule that will guarantee the condition of your coin for generations to come. And as you build your collection, there's nothing better than having a box with trays to keep your collection together for you to store and present.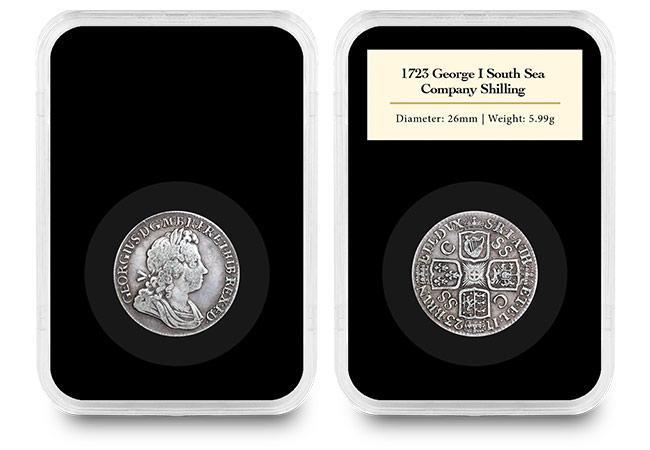 How much will it cost me?
For most collectors building a historic coin collection, one of the most confusing elements can be price. The prices for historic coins can vary widely – you might find an old Victorian penny at a car boot for less than £10 and then see what looks like the same coin selling for hundreds on an online auction site.
I'd always recommend purchasing carefully, preferably by making sure you either have an expert opinion or by ordering from a reputable retailer. By making sure you're getting your coins from the right place, building a collection of Silver coins back to the 17th century is actually more affordable than many collectors realise – in fact most coins should cost between £100 and £500.
Lastly… have fun!
The most important part of collecting coins is having those coins in your hand and feeling the history your coin has carried with it over generations. So have some fun and get collecting!
If you would like to learn more about building your own historic coin collection, with some expert guidance, just fill out the form below. One of our team will be in contact with you soon:
I don't know about you, but one of my guilty pleasures is reading my daily horoscope in the hope it will reveal what my future holds. Today's was scarily accurate, as it claimed I would excel with some personal writing and here I am penning this blog – I hope you enjoy reading!
But regardless of whether you're a staunch zodiac reader, or a firm believer in taking fate into your own hands, I don't doubt that we're all familiar with it and could probably rattle off our star sign when asked.
But perhaps lesser known in Western culture is the Chinese Lunar Calendar and the 12 legendary animals that represent it.
The Chinese Lunar Calendar
More commonly known as the Chinese Zodiac, it is believed the Chinese Lunar Calendar begun around 2600 B.C. and is related to the worship of animals in Chinese culture. Legend has it before departing to the next life, Buddha asked every animal on the planet to comfort him and the twelve animals (including the rabbit, tiger and ox) that responded are now honoured in the lunar calendar that spans 12 years – one animal for every year.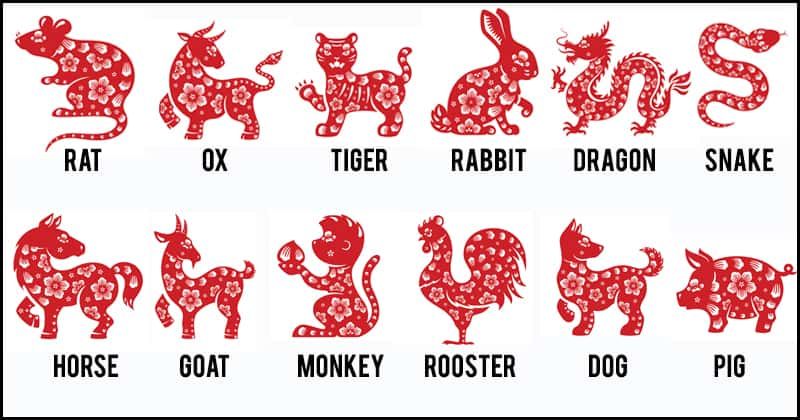 Much like the Western Zodiac, your lunar animal sign depends when you're born. And people born in specific lunar years are believed to have certain personality traits and characteristics related to their animal.
Turns out I was born in the Year of the Sheep – so I'm creative, compassionate, and friendly. I'd say that's fairly accurate!
The incredible popularity of Lunar Coins
For over 40 years Mints from around the world have celebrated Chinese New Year with Lunar Coins. These issues have turned in to something of an international phenomenon, to the point where the lunar theme is the largest ongoing coin programme on the planet.
Most prestigious mints have a lunar series, including Australia, Canada, and of course our own Royal Mint here in the UK. With each selling millions of ounces of gold and silver coins each year inscribed with the year's relevant lunar animal.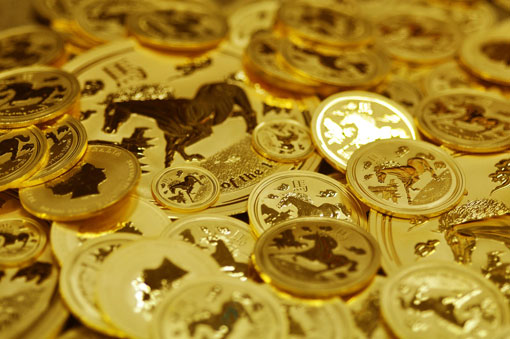 Collectors will snap these coins up for a variety of reasons. Some collect their own lunar animal, because they like the personal connection, others will collect a particular specification because it's especially limited. Personally, I find they also make great birthday gifts for obvious reasons – my friends love them.
The Year of the Ox
The 12th February 2021 will mark the Chinese New Year, and with it the next lunar animal will be celebrated – the Ox.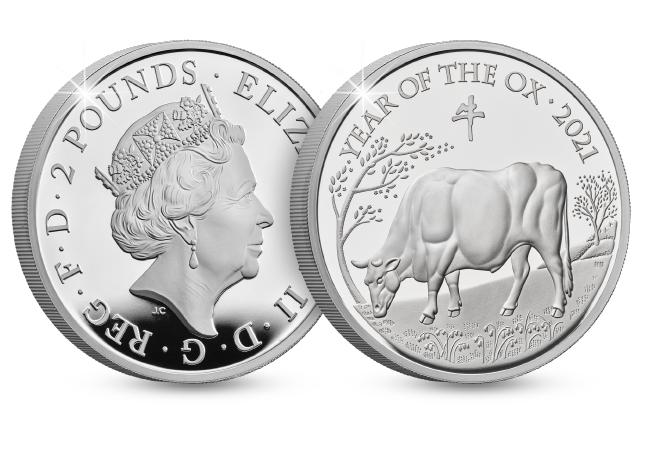 The Ox is the second animal in the Chinese Zodiac, and people who are born under the sign of the Ox are thought to be dependable, strong, and determined. Oxen are also notoriously hard-working and live long, fulfilled lives.
If this sounds like you the odds are that you're born under the sign of the Ox. And this year your lunar animal will be celebrated on lunar coins all around the world.
What's more, The Royal Mint has just released their brand new Year of the Ox range, including what's perhaps the most sought-after specification of all – the 1oz Silver Proof Coin.
---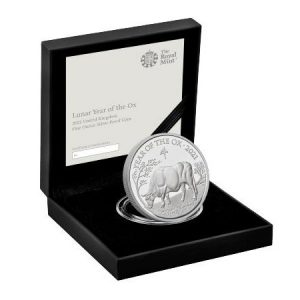 If you're interested…
You can own the BRAND NEW Royal Mint Lunar Coin TODAY – the 1oz Silver Proof Year of the Ox coin.
This coin is sure to be the most sought-after yet because not only is the 1oz Silver Proof a key specification for collectors, but last year's coin completely SOLD OUT! In fact, previous issues in the series with far higher edition limits have also sold out, so we don't expect to be able to offer this latest edition for long.
Click here to find out more and secure one for your collection today >>