The new 2020 Gold Proof Sovereign was released yesterday, but you may only have days to own one. Let me tell you why…
We're in the golden age of the Proof Sovereign. As you may know, the Proof Sovereign has become the UK's flagship annual release that's highly sought-after worldwide.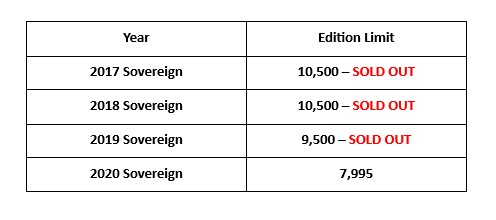 As you can see, recent UK Gold Proof Sovereigns have an undisputed track record of completely selling out. Many with a matter of weeks.
Special one-year-only mint mark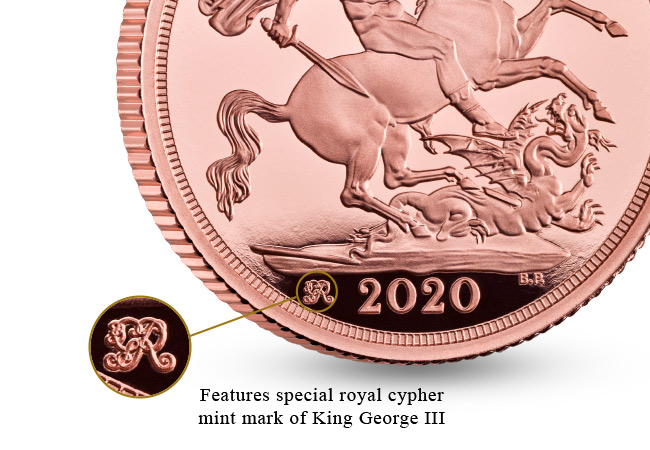 In 2020 we mark the 200th anniversary of King George III's death – the first monarch to appear on the modern Sovereign. To commemorate this, the Proof Sovereign features a special one-year-only royal cypher mint mark.
George III's reign is one of the most important in the history of UK gold coins. That's because it was in his reign that the iconic Sovereign was re-introduced, making him the first monarch to feature on the modern day sovereign, and one of the most famous gold coins in British numismatic history.
One-year-only mint marks are only applied to coins for the most significant events and anniversaries and this is certainly an important one. In fact, it's unlikely we'll ever see a combined Royal and numismatic anniversary as significant as this in our lifetimes.
'22 Carat Gold Pedigree'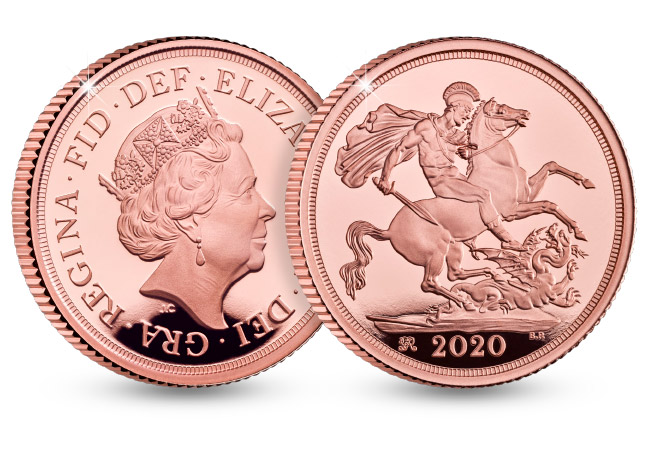 The 2020 Sovereign is minted from 22 Carat Gold and it is this historical pedigree that makes the coin so admired and sought-after around the world.
It is also one of the finest examples of British craftsmanship. The exceptional 'proof' finish is the result of the coin being struck up to 4 times using specially polished dies.
The time and effort required to produce the frosted relief and mirrored background of the coin is why a proof finish is considered the pinnacle of the mint-masters art – and the most sought-after by collectors.
And with an edition limit of JUST 7,995 worldwide – a lower edition limit than the 2018 Sovereign that also featured a special mint mark and COMPLETELY SOLD OUT in a matter of weeks – this year's Proof Sovereign has all the elements to be the most collectable gold coin of the year.
If you're interested…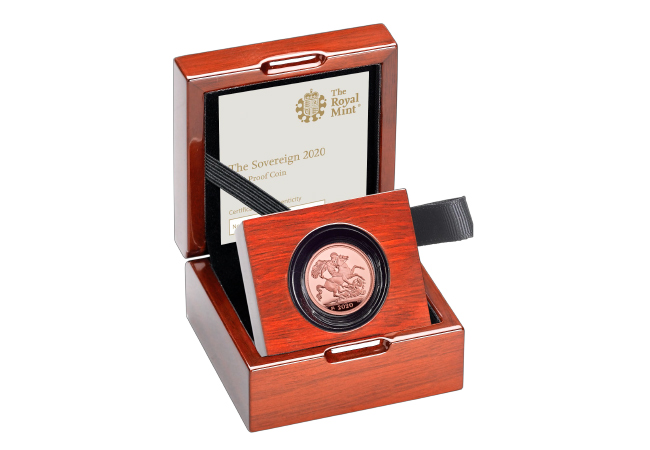 You can secure the 2020 Gold Proof Sovereign now, but you'll have to act quickly. You can secure yours today for a down payment of JUST £59.50 followed by nine further interest-free instalments – the most affordable way to own the new coin.

Would you like a precious keepsake, for yourself of a loved one, without breaking the bank?
Crafted from solid 24 Carat Gold and available for JUST £75 (spreadable across 3 payments of £25), these remarkable coins are just that.
We at Collector's Gallery can't get enough of these fantastic coins. And due to the demand and immediate sell-outs of the first two coins, I have the pleasure of announcing our Small Gold range!

Struck from Pure Gold, these coins have helped cause a worldwide collecting craze. Known as 'small gold' – they're just under 14mm in diameter! Often struck in unusual shapes, small gold coins have proven to be extremely popular among collectors worldwide over the last few years. Not least because of the intricate craftsmanship used to create such an unusual shape at such a size. It really is impressive.
---
If you're interested…
Click here to see our Small Gold range >>

English mathematician, astronomer, and physicist, Sir Isaac Newton is one of the most famous scientists of all time. He is renowned for producing the single most influential book on physics ever written, The Philosophiae Naturalis Principia Mathematica, but not many people know that discovering why apples fell from trees and changing the way we understand the universe were not the only problems he dealt with…
Newton and the Counterfeiter
In 1695, The Royal Mint discovered that a large number of the UK's circulating coins were fake. In fact, 10% of England's coinage was known to be phony. Unable to keep up with the increasing intelligent counterfeiting methods they turned to England's 'brightest mind' for help.
Sir Isaac Newton was appointed warden of The Royal Mint, with a sole purpose of enforcing laws against counterfeiting.
Most counterfeits were easy targets for Newton, but one man in particular kept eluding his grasp – William Chaloner.
Chaloner was a nail maker by trade but found a more worthwhile application for molten metals. The counterfeiter's self-made wealth enabled him to pose in a way that matched his intellect.
Newton wanted nothing more than to finish Chaloner. He went into full detective-mode.
Newton undercover
Newton constructed a strong case, using his network of informants and spies around London in a systematic way to form a complete representation of Chaloner's actions. He even went undercover himself to obtain evidence from witnesses at pubs around the city. By the time the trial came, he had gathered eight witnesses.
The treason charge stuck – on March 3rd 1699, William Chaloner was sentenced to hang.
Later that year, Newton was made the Master of the Mint, a position he would hold until his death in 1727.
Master of the Mint
Newton took up his duties with effect from Christmas Day 1699. Immediately his active involvement in the affairs of The Royal Mint became undoubtable, he took the role very seriously before retiring from his duties at Cambridge in 1701.
He survived the political upheavals of those distressing times and in 1705 he was knighted by Queen Anne, making him just the second scientist ever to be knighted.
The first gold standard
During his role as Master of the Mint, Sir Isaac Newton wrote a report to the Lords Commissioners of His Majesty's Treasury, as a result the relationship between gold and silver coins was forever changed by Royal proclamation at the end of 1717. It forbid the exchange of gold Guineas for more than 21 silver shillings. This meant that silver coins were being used to pay for imports, subsequently Britain saw a silver shortage – effectively moving the country from the silver standard to its first gold standard.
His Legacy to our coinage
As a result of Newton's vision, coins struck by The Royal Mint remain unrivalled in their accuracy and purity. He helped to make Britain's currency one of the most respected and admired in the world. As one of the most famous figures to ever hold the role of Master of the Mint and author of the single most influential book on physics ever written it is entirely appropriate he is celebrated on a UK coin.
---
If you're interested…
A brand new UK 50p coin has just been issued by The Royal Mint to commemorate the 375th anniversary of Sir Isaac Newton's birth and his outstanding legacy.
You can own one today.