This year marks 40 years since the founding of the Douglas Bader Foundation. To celebrate the occasion a range of NEW commemoratives have been issued in partnership with the charity. But, before I go into any details about these new issues, I want to tell you about the fascinating life of the foundation's namesake – Group Captain Sir Douglas Bader.
Sir Douglas Bader
Douglas Bader was born in London in 1910 and was commissioned into the Royal Air Force in 1930. Tragically, 18 months later he was in a plane crash in which he lost both legs.
Due to this accident, he was discharged from the RAF and was forced to find work elsewhere.
However, after the outbreak of the Second World War, Bader was able to rejoin the air force. He became a leading airman during WW2, flying Spitfires and Hurricanes at Dunkirk and the Battle of Britain. In 1941, he was shot down and held as a prisoner of war.
During his descent, Bader lost his right artificial limb. He persuaded his German captors to radio England to ask them to send over a replacement leg. On the night of 19 August 1941, during a normal bombing raid, his new leg was dropped from a Blenheim, along with some stump socks, tobacco, and chocolate.
Despite his disability, he made several escape attempts. Bader was eventually placed in Colditz until its liberation in 1945.
Douglas Bader was a charismatic and controversial character. After the war, he campaigned tirelessly on behalf of amputees and people with disabilities. He inspired millions with his example and was honoured with a knighthood in 1976. He is considered a national hero for both his war efforts and his work with the disabled which he was involved in up until he died in 1982.
The Douglas Bader Foundation
The Douglas Bader Foundation was established immediately following his death in 1982 by his friends and family, many of whom had flown by his side during the war.
For 40 years, the Douglas Bader Foundation has worked to help people with disabilities, supplying prosthetics, grants, and support to many people.
To support this fantastic charity, a donation from the sale of each of the brand-new commemoratives will go directly to the Douglas Bader Foundation.
So, let's take a closer look at the new range ….
The Silver Spitfire Commemoratives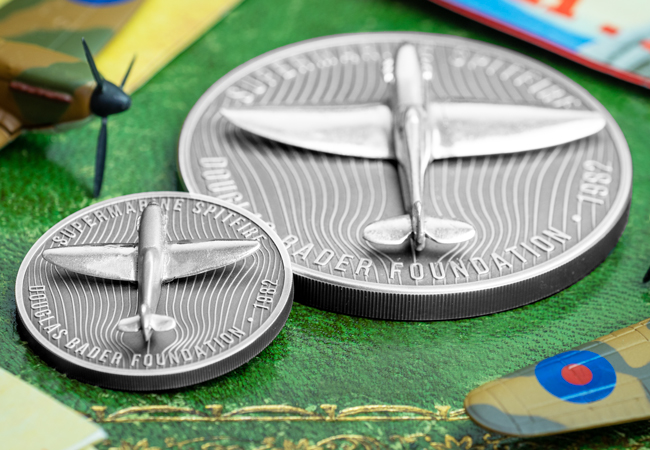 These incredible Silver Spitfire commemoratives feature a 3D Spitfire model crafted from a genuine piece of aluminium from a Spitfire AB910.
AB910 flew in The Dieppe Raid – one of the most significant air battles in history and flew cover patrols over Normandy beachheads on D-Day.
I can't think of a more fitting tribute to Douglas Bader and the Douglas Bader Foundation. The daring airman flew Spitfires over Dunkirk and during the Battle of Britain.
These are available in both 1oz and 5oz silver specifications. With a small amount of this historic metal available, just a limited number of these commemoratives can be made.
Click here for more details and to secure your 1oz today >>
Click here for more details and to secure your 5oz today >>
Douglas Bader Medal Box Set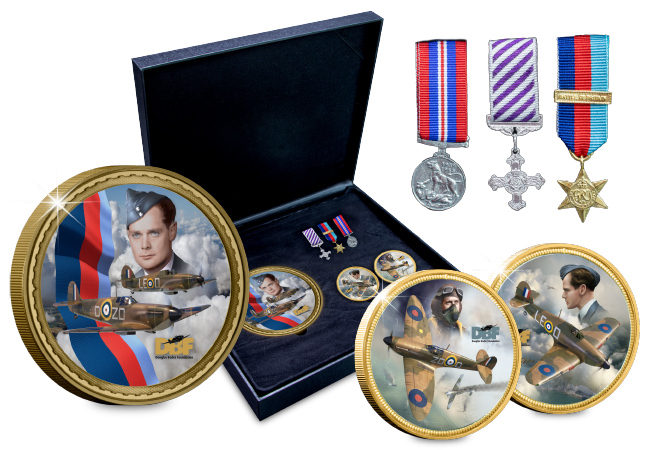 Strictly limited to JUST 250 worldwide, a spectacular box set has been released to honour the extraordinary life of Douglas Bader. This set brings together not one, but three full-coloured commemoratives designed by artist Adam Tooby.
Alongside these commemoratives also sits replicas of three of the many medals that Bader received during his astonishing military career.
As this set comes beautifully displayed in a presentation box with a numbered certificate of authenticity, it is the perfect collector's piece.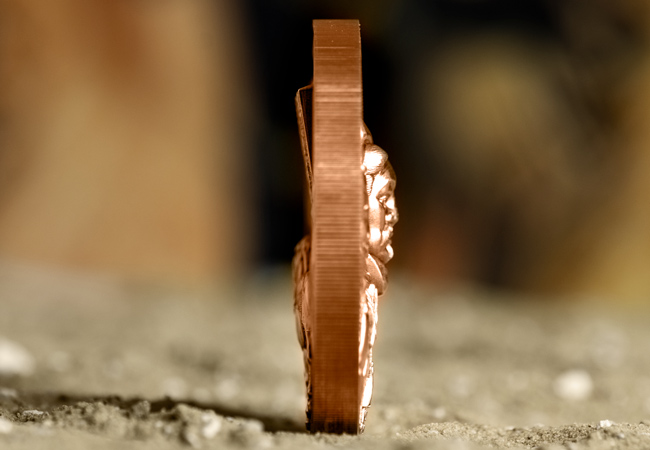 In 1974 a Chinese farmer came across a discovery that would captivate the world … they unearthed the 2,000-year-old Terracotta Warriors.
While digging a well in Xian, China, local farmers came across pieces of a terracotta figure. These shards turned out to be part of the 8,000-warrior-strong Terracotta Army, whose purpose was to stand guard for the first Emperor of China, Qin Shi Huang, for all of his eternal afterlife.
Qin Shi Huang – The First Emperor of China
Qin Shi Huang was the founder of the Qin dynasty and reigned as the first emperor of China between 221-210 BCE.
The emperor longed to find himself an elixir of immortality and summoned magicians and alchemists to his court to discover life-prolonging elixirs.
When his magicians were unable to find a way to make him immortal, the emperor decided to create an impressive tomb for himself. Rulers in ancient China typically had two or three statues to guard them in the afterlife, but Qin Shi Huang demanded a whole army be built to protect him.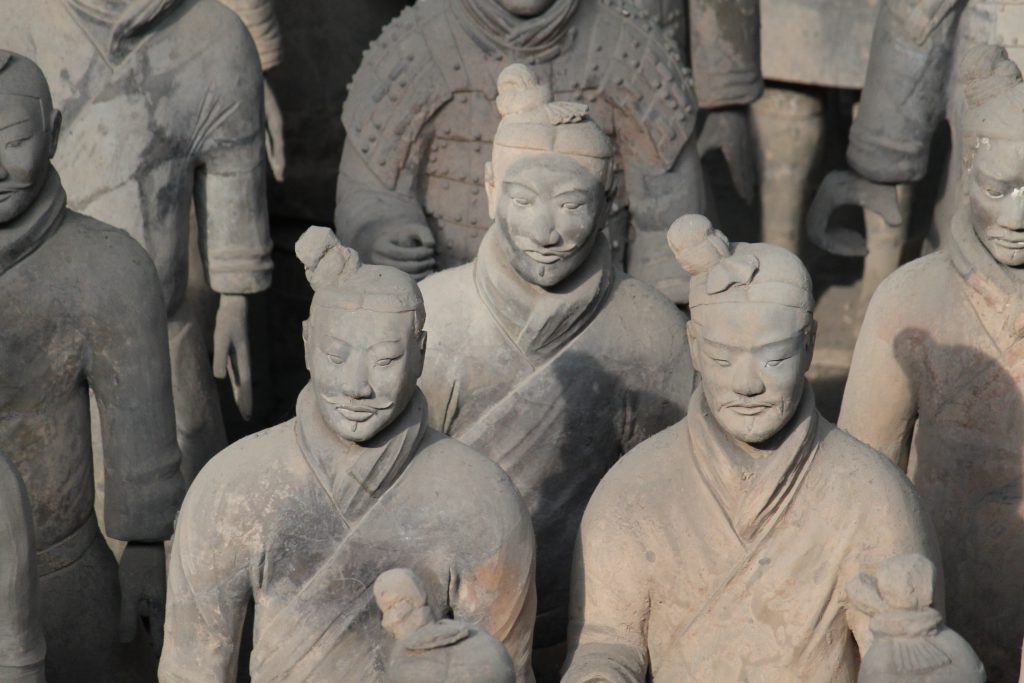 The Terracotta Warriors
What makes these warriors so impressive is that each life-sized statue has been individually created with its own unique features, thought to represent some of the actual soldiers of the day. It is estimated that it took 720,000 artisans over 40 years to complete this incredible army.
It is no surprise that this impressive find is praised as the eighth wonder of the world and was named a UNESCO World Heritage site in 1987.
Along with the army, many other figures have been found, these include entertainers, animals, and a pair of intricately detailed, ten-foot-long bronze chariots drawn by four bronze horses.
To honour this legendary discovery, a palace-approved coin has been issued featuring 3 of the warriors, each recreated in stunning detail using the most advanced minting technology available.
Extraordinary Smartminting technology
This BRAND NEW Terracotta Warrior coin has been made using innovative smartminting technology, which provides an unprecedented level of intricate detail with extraordinary high relief. This means that the warriors and carriage on BOTH sides of the coin can be seen in 3-dimensions to a high-quality proof-like finish.
You can see this impressive craftsmanship in the video below.
Only a small number of mints across the world are able to use smartminting technology due to its extreme complexity, this means that limited ranges using this technique have been released.
And fittingly, they have been struck from a rarely used coin material, copper, complimenting the Terracotta colour of the warriors themselves.
I have only been able to secure 250 of these magnificent coins, so you'll have to act quickly if you want to add one to your collection.
Did you know that on the jagged coast of the UK and the Channel Islands there are an estimated 251 Lighthouses? Each tower and the people who have lived and worked in them over the centuries have kept an untold number of ships and sailors safe.
This year marks the 250th anniversary of the birth of Robert Stevenson — the man who constructed some of the most important and iconic lighthouses in the British Isles.
Not only did he build lighthouses, but he also improved upon their design by inventing intermittent and flashing warning lights, undoubtedly saving the lives of many as the lights helped warn sailors of dangerous areas and guided them to safety.
To celebrate the amazing work of Robert Stevenson, a brand-new collection of Jersey £2 coins have been issued. These £2 coins have been beautifully designed by artist Tabitha Mary, and each features the image of an iconic lighthouse from around the UK and the British Isles.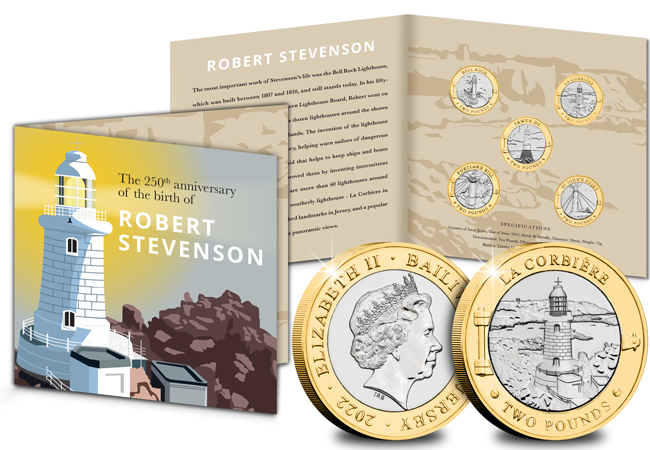 Continue reading to find out more about each of the iconic UK and British Isles lighthouses featured on this BRAND NEW set of coins…
Take a closer look at our set of Lighthouse £2 Coins below!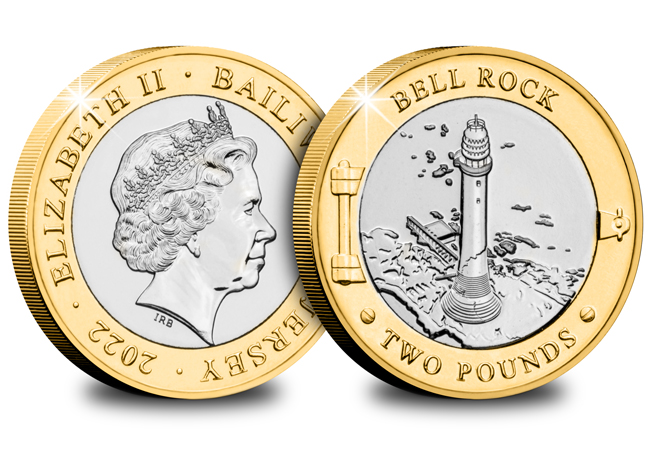 Bell Rock Lighthouse
The Bell Rock Lighthouse is situated off the Angus Coast in Scotland.
Designed by Robert Stevenson, it's the world's oldest working sea-washed lighthouse, established in 1811.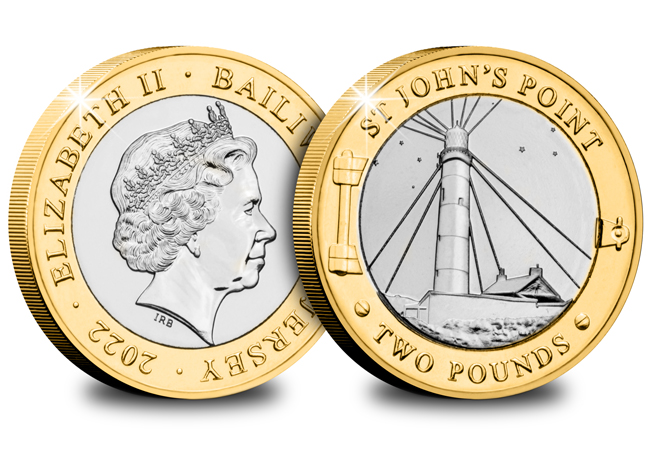 St. John's Point Lighthouse
St. John's Point is one of 65 active lighthouses on the Irish Coast and is a well-known beacon in the northeastern Irish Sea.
Built in 1844, it's the tallest lighthouse in Ireland, standing over 40 meters tall.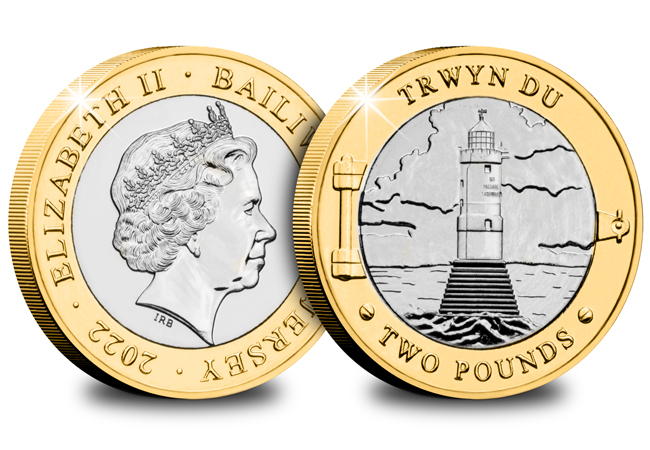 Trwyn Du Lighthouse
Situated in Wales, Trywn Du is also known as Penmon Lighthouse and marks the channel between Puffin Island and Penmon Point.
In 1996 the lighthouse was converted to run on solar power.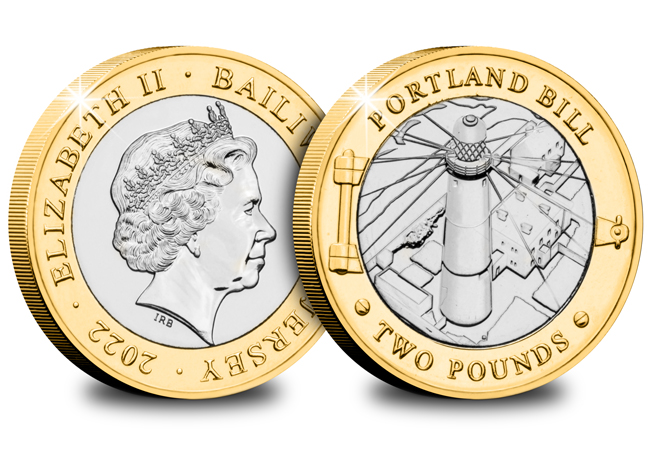 Portland Bill Lighthouse
Portland Bill is a functioning lighthouse on the Isle of Portland in Dorset.
Its distinctive red and white tower first shone its famous four flashes of light every twenty seconds on 11th January 1906 and has a range of 25 nautical miles.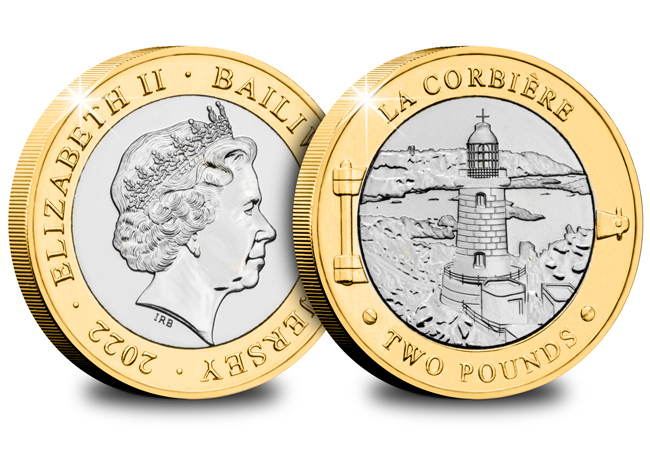 La Corbière Lighthouse
La Corbière lighthouse is a historic structure which was first lit in 1874.
It's one of the most significant monuments in Jersey and is located at the extreme southwestern point of the Bailiwick of Jersey. It is flanked by rocks and can be reached by a causeway.
This set has some rare collectable features you won't want to miss out on! Not only does each coin feature a never-before-seen porthole design around each lighthouse, but it also has an edition limit of only 2,022. This is extremely unusual for a BU £2 set, as usually there is no edition limit, making this collection one of the most limited £2 sets ever!
These stunning coins come in a presentation pack featuring artwork by the designer, making this a valuable piece to hand down to feature generations. I'm sure you'll agree that these are unlikely to be around for long.
Click here to secure your British Isles Lighthouse BU £2 collection today >>>