Posts Tagged 'Military History'
2021 marks the centenary of the Royal British Legion. For 100 years the Royal British Legion (RBL) has been providing financial, social and life-long support to the Armed Forces community.
Established out of the need to provide care for those who had fought during the First World War and returned home needing assistance, RBL has been a support system and helping hand for many across the years.
Since 2004 The Westminster Collection has been proud partners with the Royal British Legion, and throughout that time our collectors have raised over £1.1 million for the organisation.
"This staggering contribution has been crucial in allowing us to continue providing vital welfare services to veterans and their families."

Charles Byrne – Director General, Royal British Legion
In this special centenary year, we look back over RBL's history, their achievements, and our continued relationship with this vital organisation.
The history of the Poppy
Out of destroyed fields left barren from the First World War, beautiful red Flanders poppies began to grow. This is what gave Lieutenant Colonel John McCrae inspiration to write the poem 'In Flanders Fields'.
Spearheaded by Moina Michael and Anna Guérin, the poppy was adopted across the globe as a symbol of Remembrance. Both Michael and Guérin produced poppies, and together, nine million poppies were produced and sold in 1921, raising more than £106,000 which went towards aiding ex-Servicemen.
Interestingly, due to the poppies being produced by different manufacturers and in separate countries, their appearance became quite different.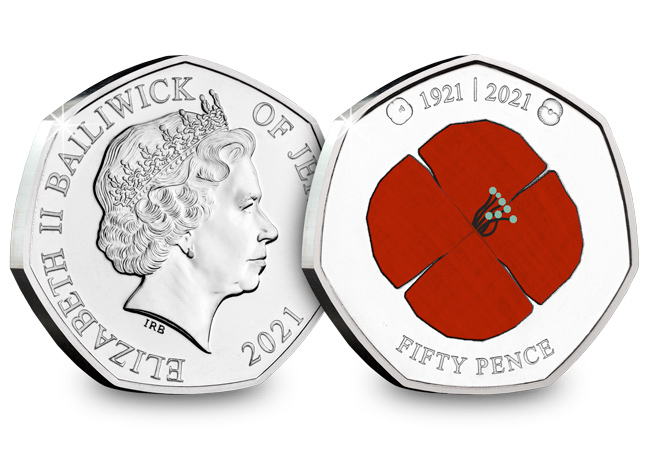 Those made in France were vivid red, simple, made from fabric and with a little green stalk. They included two messages on them which were 'British Legion Remembrance Day' and 'Made by the Women and Children. The devastated areas of France.'
Whereas, the ones produced in Britain had a total number of five petals made from silk, with black stitching, little beads and a leaf.
The poppy design has changed a lot over the past 100 years; today it comprises of two red paper petals with a black centre and green paper leaf. But the meaning behind the symbol remains the same, and now, an amazing forty million poppies are dispersed globally each year.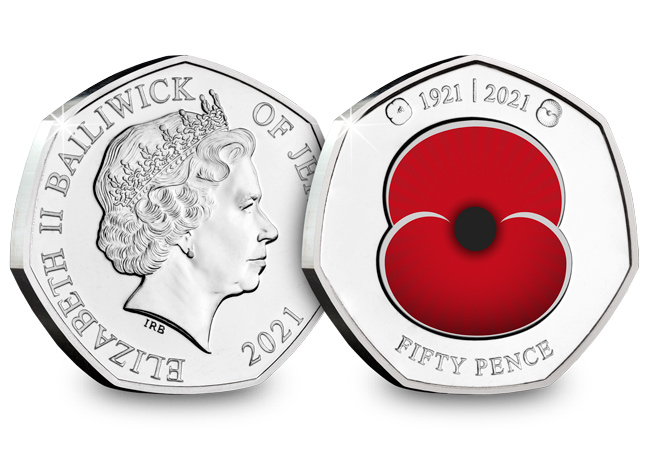 RBL: 1921 – 2021
From the very beginning, the Royal British Legion has given their undivided attention to helping veterans as they believe that "no-one should suffer for having served others".
Since then, RBL has worked tirelessly to honour that promise. Here are just some of the fantastic things they have achieved over the past 100 years.
The first TB hospital
Tuberculosis (TB) was one of the most serious health issues experienced after the First World War, resulting in the deaths of 18,000 returning servicemen. To help treat patients, RBL set up the very first British TB hospital, providing much-needed treatment to patients and also providing jobs and housing to servicemen and their families.
The village surrounding this hospital is now a thriving community which still supports the RBL to this day, producing 20 million Remembrance poppies every year.
Rehabilitation centres
RBL has funded many rehabilitation centres to provide much-needed support to veterans and members of the Armed Forces. Their services include wellbeing courses, and a whole host of activities aimed at building camaraderie such as:
Archery
Mountain biking
Wheelchair basketball
They have also part-funded The Defence Medical Rehabilitation Centre which houses the Royal British Legion Complex Trauma Gym, open for patients to participate in fitness activities which aim to increase their mobility and help them to regain independence.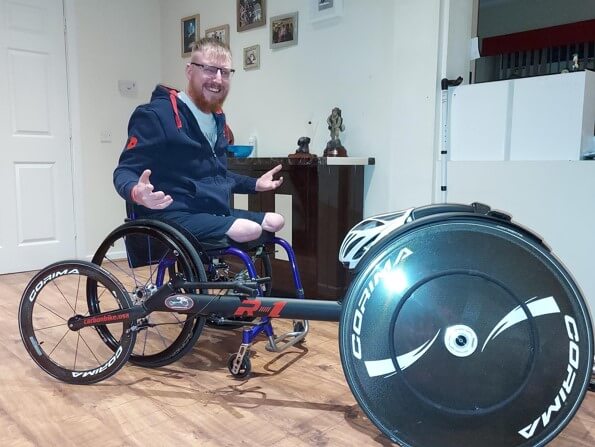 COVID-19 support
More recently, RBL have been supporting the Armed Forces community during the COVID-19 pandemic. To help with a dramatic increase in calls for accessing food, RBL extended their Benefit, Debt and Money Advice Service. Another vital service utilised during the pandemic has been RBL's Telephone Buddies scheme, which offers companionship and support to anyone feeling lonely or isolated.
Since 1921, the RBL has gained 180,000 members and 110,000 volunteers, making them the nation's largest Armed Forces charity.
Working hard to ensure that the Armed Forces community have a voice, they communicate with members of parliament and officials to establish the representation the community deserve. Transitioning to civilian life can be difficult for ex-serving personnel and that's why RBL continue to be there to provide lifelong support to them and their families, offering advice and guidance but also rehabilitation and recovery activities.
---
RBL's Partnership with The Westminster Collection
Since 2004, The Westminster Collection has been honoured to produce annual poppy coins in collaboration with the Royal British Legion. From Brilliant Uncirculated coins, to intricate Masterpiece coins, these are one-of-a-kind designs and are as unique as they are beautiful.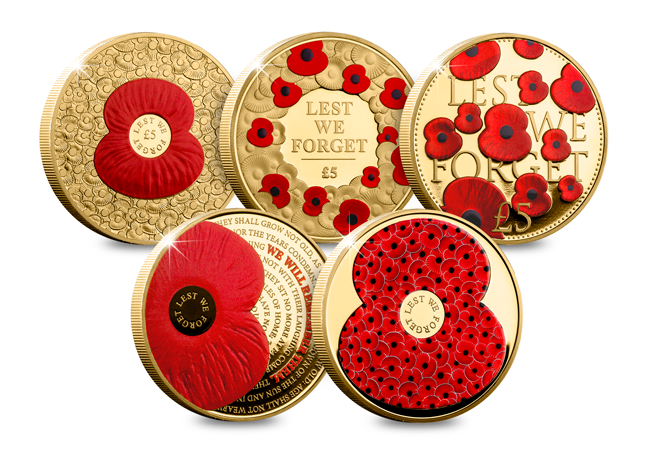 Over the past 17 years, collectors have shown their support to the RBL through purchasing these annual coin designs to take pride of place in their collections. 10% of any sales are contributed directly to RBL to support their vital work with the Armed Forces community.
We would like to thank our collectors for continuing to show their support to the RBL and help them to provide financial, social and emotional support to all who have served and are currently serving in the British Armed Forces and their families.
The 2021 Poppy Coin Collection
In this milestone anniversary year a new, very special design has been issued to commemorate RBL's centenary.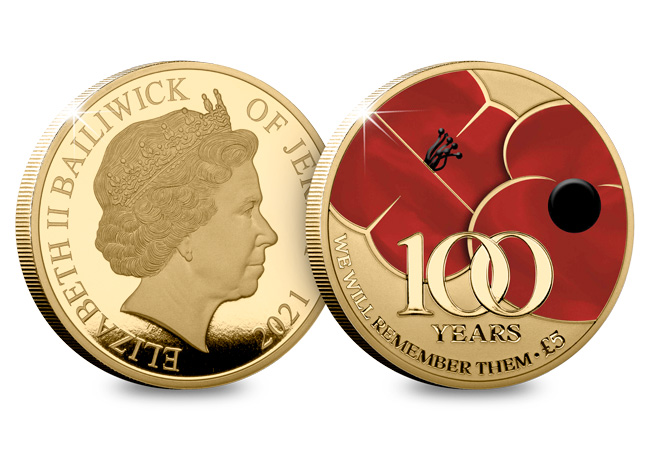 The design perfectly illustrates RBL's centenary year, featuring the 1921 RBL Poppy alongside the iconic modern day poppy. The reverse also includes the messages 'We will remember them' and '100 years'.
'We will remember them' was chosen because it is a significant line taken from the poem 'For the Fallen' written by Lauren Binyon in 1914. 'For the Fallen' endures as a dignified and solemn expression of loss.
This year's design brings both the past and present together, acknowledging all of the outstanding work the Royal British Legion has done throughout the past 100 years – and will continue to do so for many more.
---
If you're interested…
Take a closer look at this year's coins in the video below, and if you'd like to own one of this year's commemorative Poppy coins you can shop the complete range here >>
Britain is rightly proud of its magnificent military traditions and soldiering skills.
The country's armed services are masters of parade ground pageantry. It is the envy of the world. Ceremonials are a chance to display our treasured array of historic honours for gallantry, including exquisite medals, ribbons, banners and the finest heraldry.
Think of the choreography of Trooping the Colour or the pageantry of anniversaries such as the Queen's birthday and recently her Jubilees. It is a great British tradition.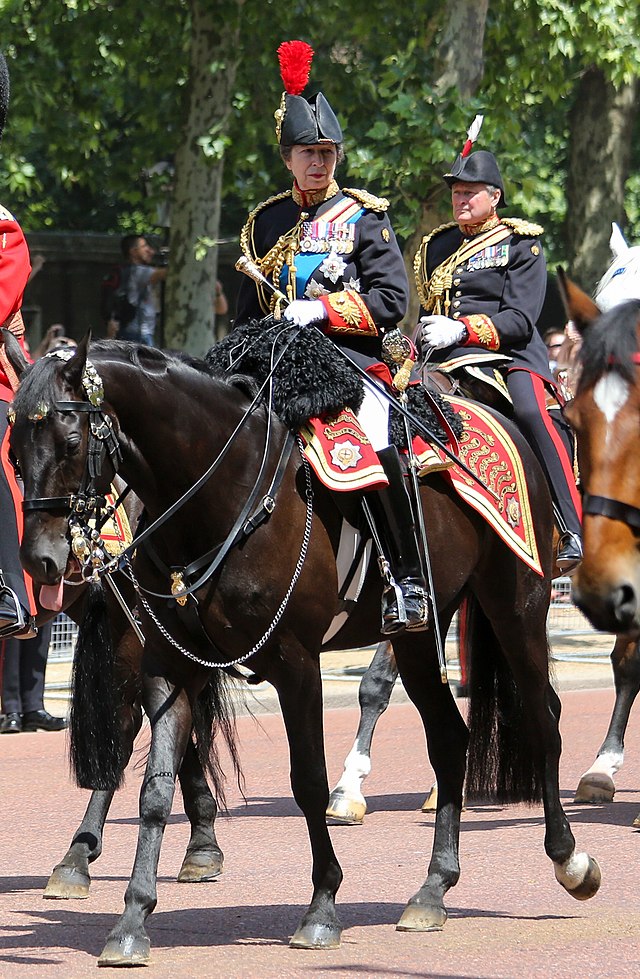 Even state funerals for 'the great and the good' have that unique touch of pomp that could only be identified as British.
It has become part of the nation's DNA.
What are the origins of this ceremonial showmanship? More than a thousand years of accumulated military action have created a culture of martial discipline born out of a pride and patriotism. Our island's history is peppered with a litany of brutal wars and conflicts so the image of the foot soldier has changed along with that history.
From the Roman invasion to Viking raiders, Anglo Saxon and Celtic settlers, tribal Kings and Queens, ours is a nation which marched out, for good or bad, to form a now disbanded global Empire.
Military brand
This history has left a legacy of military 'chic' – a stream of recognisable uniform brands created over the centuries. There are milestones along that historic route.
There's the image of King Harold at The Battle of Hastings defeated by Norman invaders. Hastings was a turning point in our history. Harold and his troops with their protective conical copper helmets and nasal protectors. Harold's own helmet failed to save him from that fatal arrow, depicted in the Bayeux tapestry. Some experts believe that if the arrow had missed its target, the battle could have had a different outcome.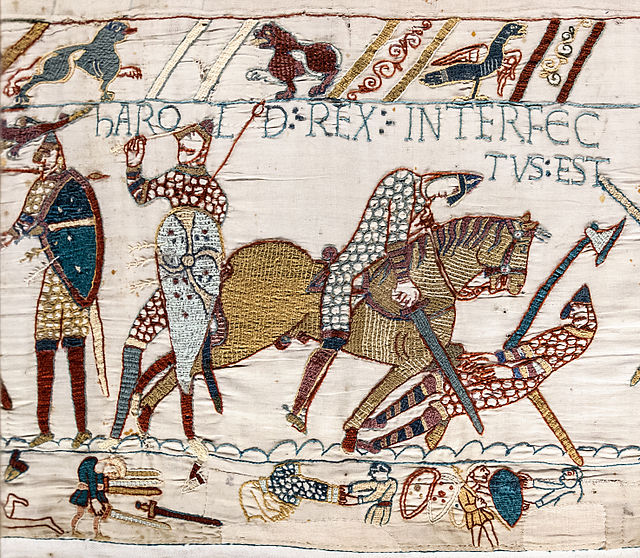 But from '1066 and all that', William the Conqueror brought a more cultured atmosphere to a chaotic island inhabited by tribes. With the Norman invaders a more ordered society emerged with Domesday Book records of the wealth and land ownership and an upgrade in battlefield fashion.
Game of thrones
Plenty of blood-letting lay ahead over the next decades. Arguments over succession to The Crown of England rumbled on. The Anarchy conflicts flared, the Wars of the Roses raged, there was carnage on Yorkshire soil at Towton and French turf at Agincourt and Crecy – a catalogue of 'Horrible Histories' some might say.
The image of the fighting man with his sword and shield or bow and arrow changed little. Centuries of conflict helped build layers of skill and the knowledge of experience for what was the appropriate kit when confronting an enemy.
Identity crisis
By the time King Charles I lost his head after a gruesome civil war, the technology had changed. Muskets and artillery meant the order of battle was different.
Although hand-to-hand conflict was still common, battles often began with canon fire and musket shot. On a chaotic battlefield clouded in gun smoke, how did a soldier tell friend from foe?
One answer was to wear brightly coloured waist bands and shoulder sashes. There were fewer flags and emblems but colour coding uniforms emerged. Historians believe this was when the term 'Redcoats' first entered the military language.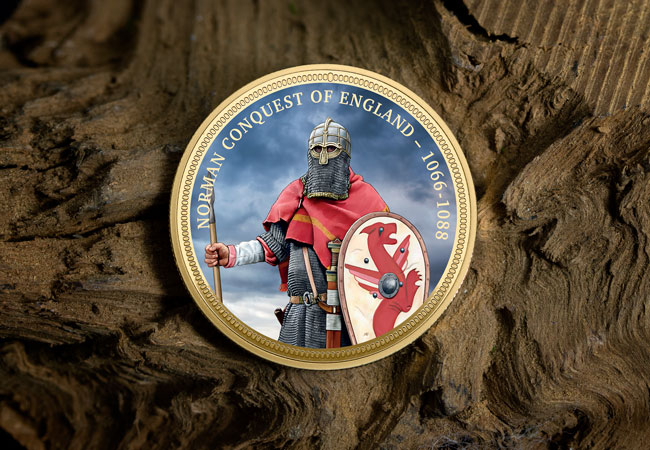 Oliver Cromwell's New Model Army marked a change to the look of soldiers' going into battle with their rounded helmets and brightly coloured sashes.
Why does it still matter that we can identify so closely with our military history? Why do people enjoy the experience of collecting military memorabilia and argue over the minute details of what uniforms soldiers wore and how they wore it.
They are fascinated by how they marched, their weaponry and battlefield tactics.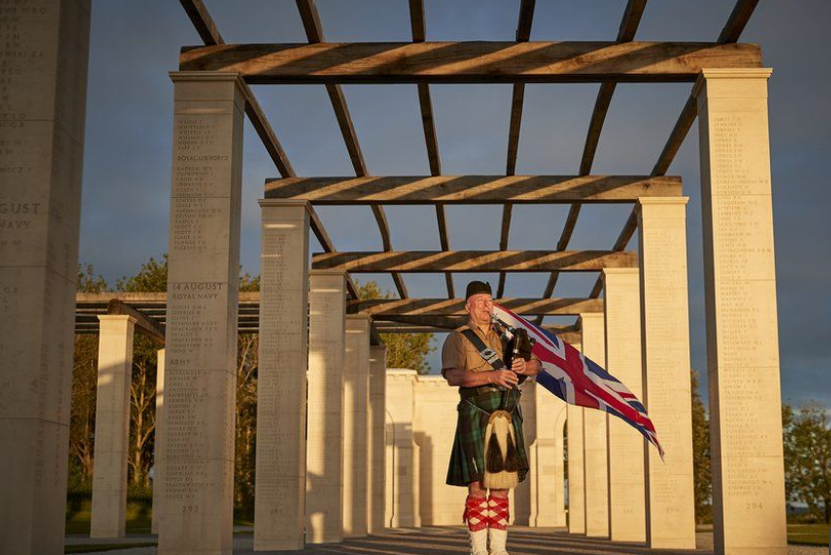 Tactile history
Psychologists argue people have a fundamental need to be able to touch and feel history. In the modern era where heroes, with writing and reading skills, could record their thoughts we have access to their poems and words written before during and after battles. We can see and touch personal items. For many it is an emotional experience and a direct link to the past.
It's 77 years since the D-Day landings. A thousand years after William the Conqueror's soldiers from our island, together with American and Allied troops, went off to Normandy in an invasion like no other on unimaginable scale.
That we still pay homage to those soldiers, sailors and airmen through ceremonials, souvenirs and medals feels right.
'A nation that forgets its defenders will itself be forgotten'
Calvin Coolidge, the US President from the 1930s, once said: 'A nation that forgets its defenders will itself be forgotten'.
It is hard to argue with that sentiment.
---
The Historic British Forces Collection
Now the visual history of British Forces has been recreated on a collection of stunning gold-plated medals. Each original illustration has been meticulously considered, with no detail too small and what's more, the collection is strictly limited edition.
Start collecting the soldiers that shaped history today with The English Civil War Roundhead – Yours for FREE (+p&p) when you trial the Historic British Forces Collection.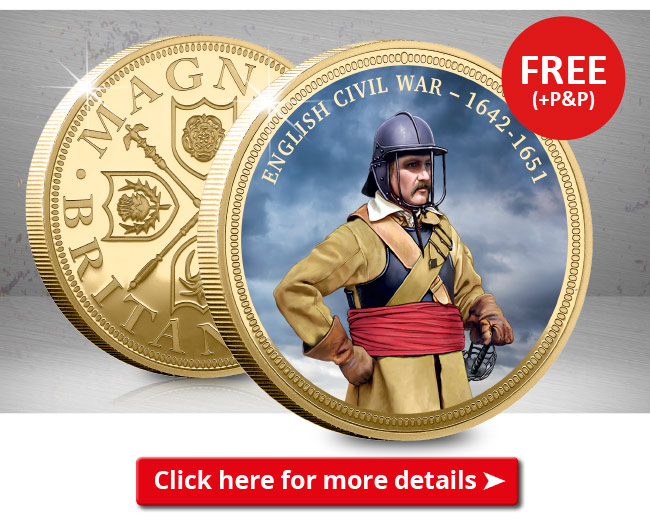 DM June 2021.
The Avro Vulcan is one of the most distinctive planes that graced our skies after World War 2, and during its time in active service with the RAF, became a national treasure that is still remembered and well loved to this day.
The Vulcan was considered to be the most technologically advanced plane of its time, and was fundamental in helping to improve our understanding of advanced aerodynamics – and some technologies used in the Avro Vulcan were later incorporated into the design of Concorde.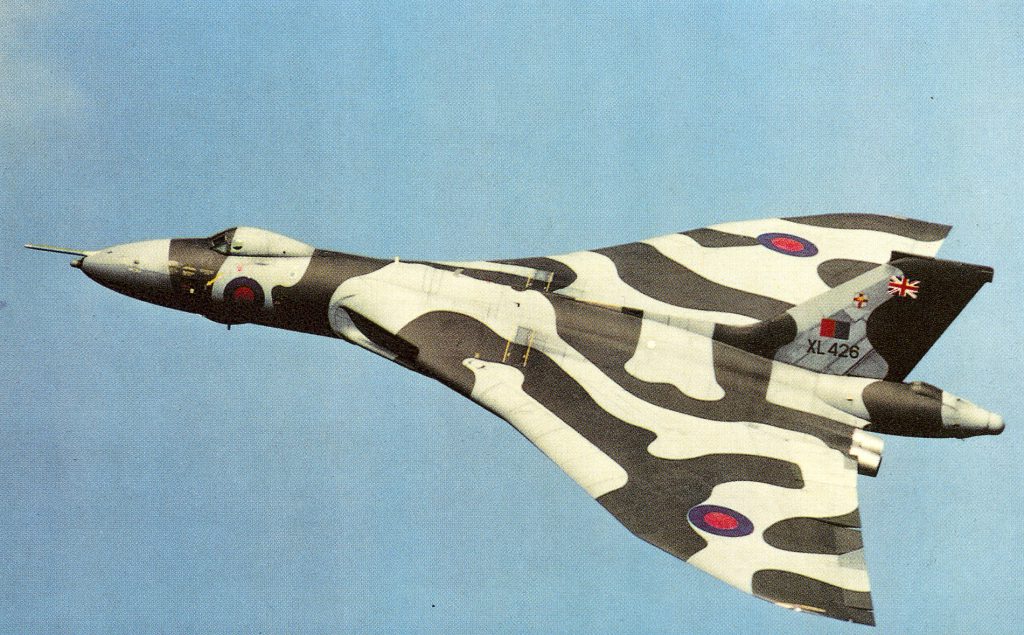 The Vulcan first became a part of the RAF in 1956, but it wasn't until 1960 that the improved Vulcan B2 entered active service. The Vulcan B2 had several improved features over the B1, including more powerful engines, a larger wingspan, and an improved electrical system.
Although most Avro Vulcan's were retired from active service, a few still exist today for air display purposes, or in the case of the Avro Vulcan XL426, are kept in taxiable condition for ground runs and events.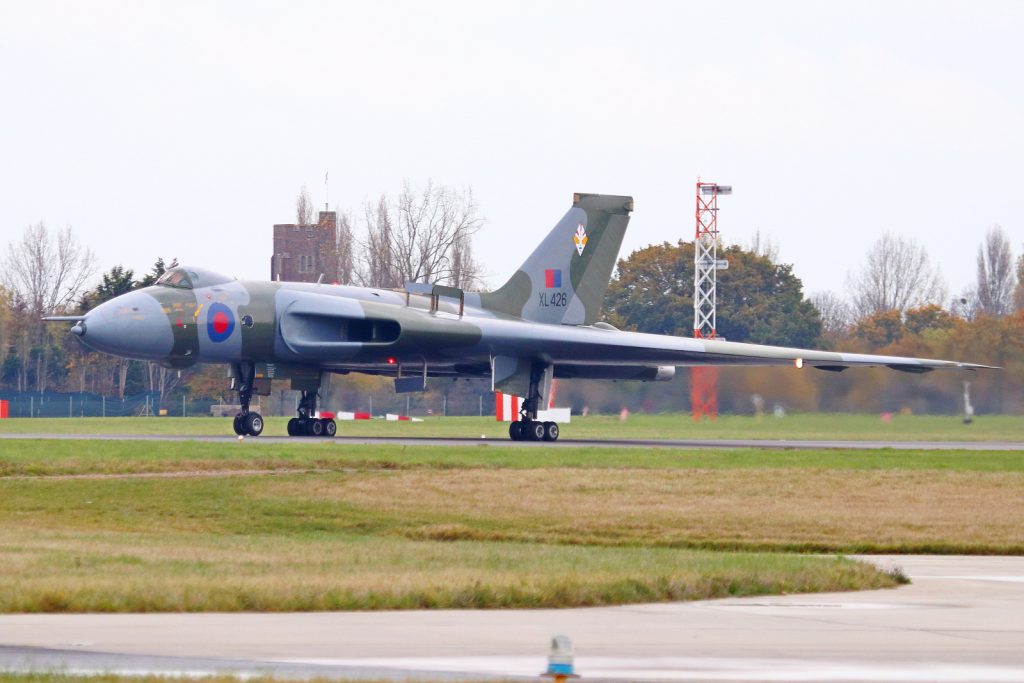 The Vulcan XL426 was in active service with the RAF from 1962 to 1986, and during her service, set an unofficial world record for the fastest flight from Canada to the UK, taking only 4 hours and 5 minutes – a record later officially beaten by Concorde.
In 1993, ownership of the XL426 was transferred to the Vulcan Restoration Trust, and although she no longer takes to the skies, XL426 is regularly showcased in events taxying on the runway at London Southend Airport and is maintained solely through donations to the Vulcan Restoration Trust.
It is from this very plane after some restoration work, that the metal from an elevon was taken, and sculpted into miniature sculptures of the Avro Vulcan for use in a special, limited edition commemorative…
The BRAND NEW Avro Vulcan XL426 Provenance Commemorative
And now, a small number of collectors have the chance to own a BRAND NEW Commemorative featuring an ACTUAL piece of the Avro Vulcan XL426…
This incredible commemorative features an original piece of the Avro Vulcan XL426, hand-sculpted into the shape of this iconic plane and expertly precision set into a deluxe SUPERSIZE 70mm commemorative.
Even without the piece of the Avro Vulcan, this commemorative is a work of engineering art in its own right. Combined with the actual piece of Avro Vulcan, it becomes a piece of aviation history…
Only 250 lucky collectors have the chance to own this special new commemorative. The last Provenance commemorative that features a piece of Hawker Hurricane SOLD OUT in a matter of weeks. Click here to secure your Avro Vulcan XL426 Provenance Commemorative before they are SOLD OUT!