Posts Tagged 'Second world war'
Last month, we had the privilege of diving into the creative mind of Neil Roberts, the artist behind our brand new Britain at War Commemorative Collection which encapsulates key moments from World War II.
Neil Roberts, whose work has graced the covers of Britain's longest-running war comic book, Commando Comic, has lent his artistic prowess to craft this iconic collection.
Join us as we unravel the inspirations and creative journey that brought this remarkable project to life.
This is perhaps the most comprehensive and brilliantly illustrated WWII Collection ever created. From the Battle of Britain and D-Day, to the Great Escape, the Blitz and the Desert Rats – it's all there.
Introducing the brilliantly illustrated WWII Collection
Special Introductory Offer – Yours FREE (+postage) when you trial the Britain at War Collection
Best of all, you can join this superb new collection for FREE (all you pay is postage). And, as a special introductory offer you will receive not one, but TWO of the commemoratives from this brilliant series for FREE (+£2.99 postage) when you trial the Britain at War Collection.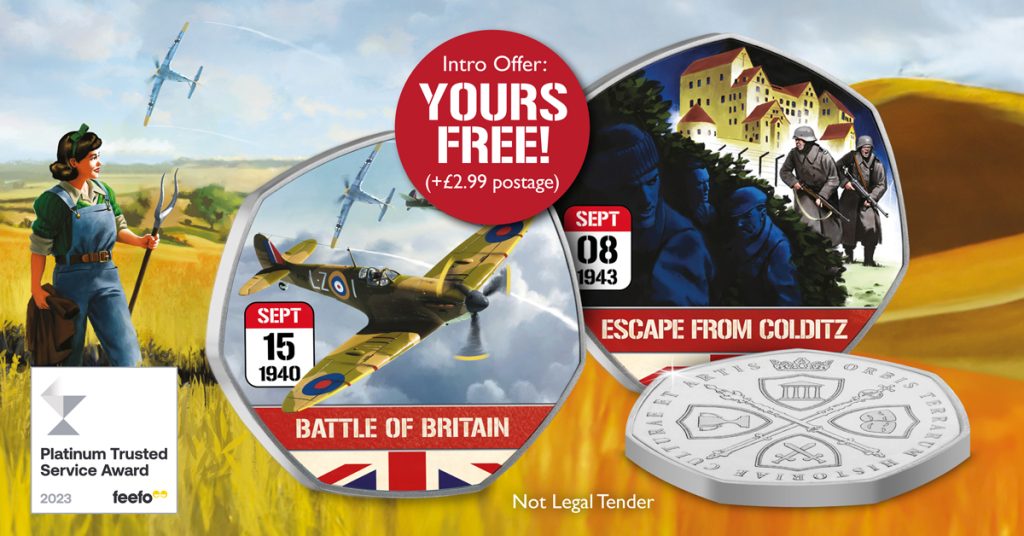 There's nothing to lose. If it's not for you – simply send it straight back to us and we'll refund your postage. There's no further commitment.
Click here to secure your FREE Battle of Britain and Escape from Colditz Commemoratives and trial the Britain at War Collection >>
On 14th June, Ben, our Concept Development Manager, had the opportunity to see the famous RAF Avro Lancaster up close and personal.
Here's what Ben has to say about his experience retracing the steps of the legendary Dambusters and having the brand new £5 coins carried on board an original WWII Lancaster Bomber…
---
To mark the 80th anniversary of Operation Chastise – the legendary Dambusters Raid, I wanted to capture some of that history and somehow apply it to some of the superb coins issued for the anniversary.
Following is my story of how our one day in Lincolnshire panned out. A story that makes each of these coins – in my opinion – uniquely collectable. Here's how it went…
I have come to rural Lincolnshire to a private museum and airstrip at the Lincolnshire Aviation Heritage Centre in East Kirkby, to take some of the Dambusters 80th Anniversary Coins on a ride of a lifetime.
But before that happened, it was an overnighter in a remarkable hotel, few know about. This part of the English countryside is awash with airfields, aircraft museums and RAF bases.
It was central to RAF and Bomber Command's missions and in 1944 the skies would have been buzzing with Spitfires, Hurricanes and of course, Lancaster Bombers. And that's why the hotel I stayed in has some fascinating Dambusters links.

The Petwood Hotel was where Wing Commander Guy Gibson and the hand picked 617 Squadron had billeted during the war.
The squadron bar is now a museum shrine to the history of the squadron featuring artwork, photos and cabinets full of authentic 617 memorabilia. This is the exact room where Guy Gibson would have had a pint with his colleagues, as they discussed their missions past and present.
There is even a genuine prototype Bouncing Bomb in the garden…
It's a remarkable feeling to know you're sat at the very bar they did.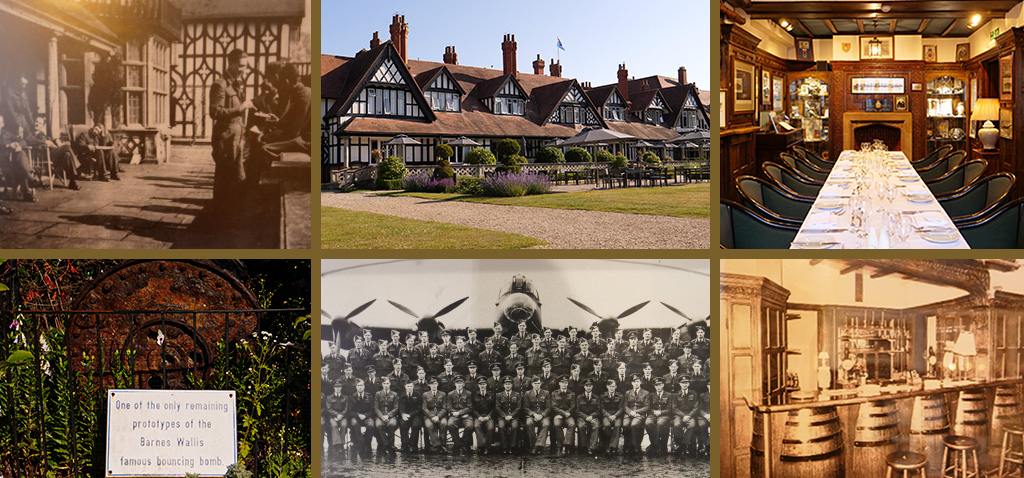 After an evening at the bar, it was up bright and early to head to the Lancaster Aviation Heritage Centre. And it was here as I drove through the gates, I got my first glimpse of 'Just Jane', one of only FOUR operational Lancaster bombers in the entire world.
Technically known as Avro Lancaster B. VII NX611, she was one of 150 Lancasters built in early 1945 for operations in the Far East.
She's had a varied history. In the 1970s she stood as the Gate Guardian at RAF Scampton (home of Vulcan bombers and more recently, The Red Arrows) before being sold privately and moved to her current home in 1987. She is now a fantastic piece of aviation history, and the ongoing restoration program means hopefully soon we will see her take to the skies once more.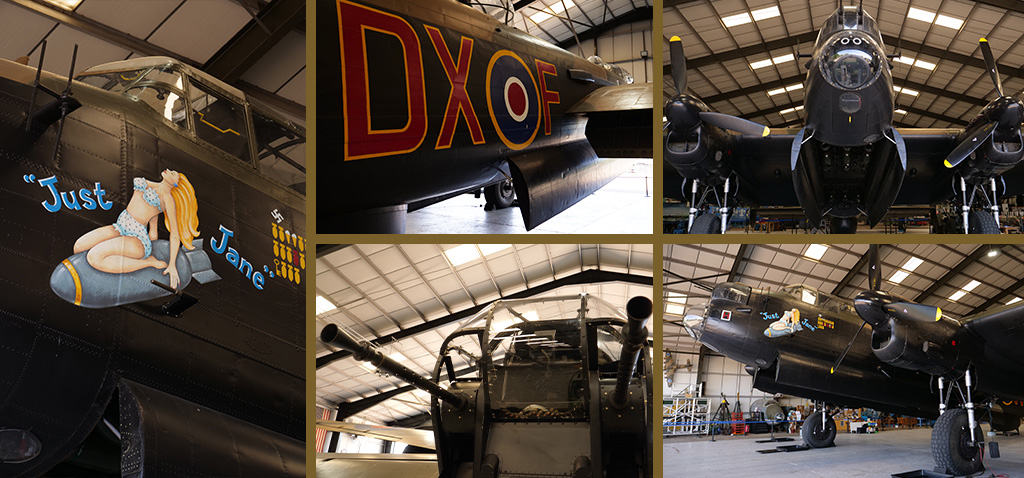 It was a beautiful sunny day, as I arrived at the airfield early in the morning to get the coins onboard. She was still in her hangar alongside the De Havilland Mosquito and a B25 Mitchell.
Before the Lanc was fired up – the main part of our mission started. We were given permission to board and get the coins securely stashed. This in itself was a privilege, reserved usually for visitors who book the tour and the ride, something that gets booked up a year in advance.
Despite its size, there is not a lot of room inside a Lancaster for boxes of coins!
There's barely room for people, and only once you are inside do you contemplate how it must have felt when heading on a bombing mission. It's dark, cramped, and once you are in position, there's no moving. With the engines running I imagine it is exceptionally loud.
The coins were loaded in with help from the crew who work at the LAHC, and I had a short amount of time to photograph them inside the plane before she was moved outside and prepared for the day's events.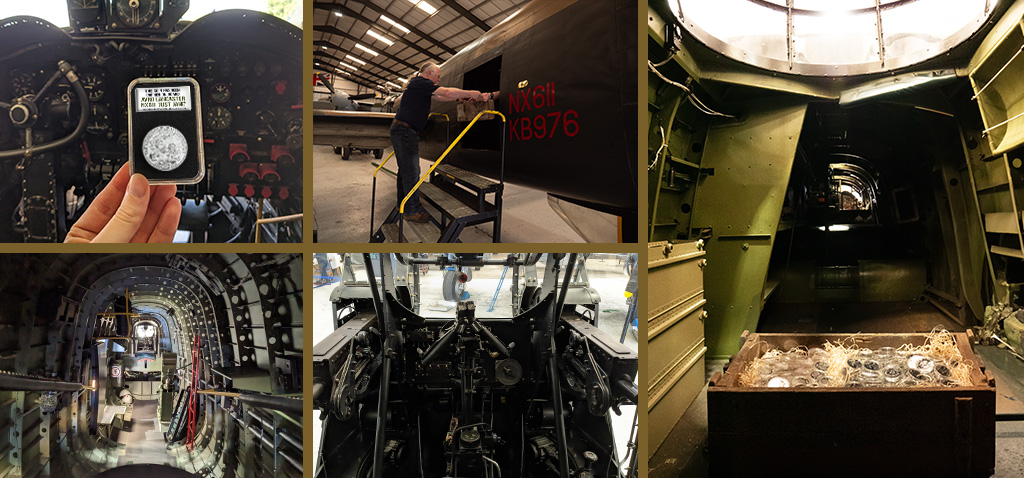 Then the magic happened.
As the four huge Merlin engines spluttered into life, a deafening roar bellowed across the tarmac, debris flew across the airfield as the wind seemed to pick up as we stood in awe. Lancaster Bomber NX611 made her way along the tarmac and onto the grass airstrip, where the engines kicked up a few notches.
It really is a sight to behold. And there we had it, coins travelling on board a piece of aviation history in the anniversary year of the Lancaster's most famous moment – adding to their own provenance forever.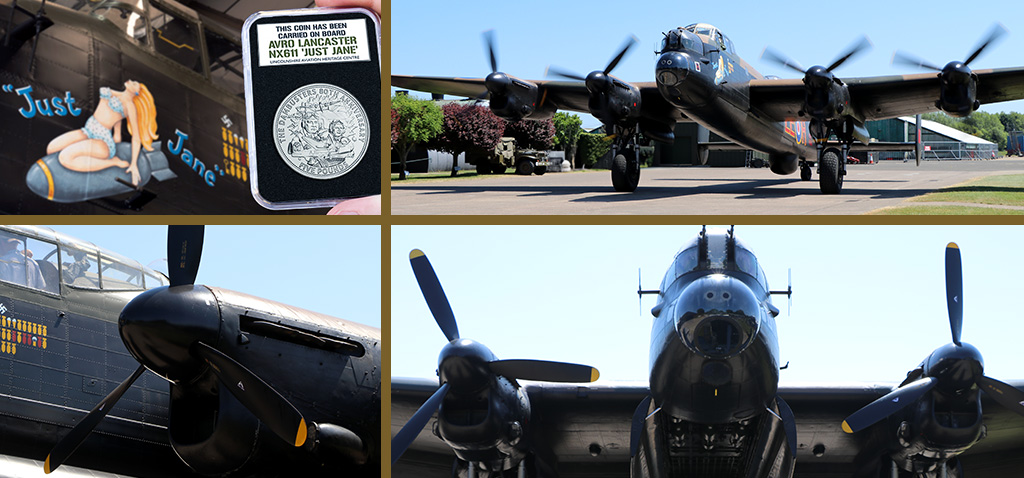 As the Lanc returned, the coins having been onboard a few hours, I had a five-minute window between runs to get onboard, remove the coins and stack them up on the airfield.
She had another group of guests to take for a ride. She wasn't going to wait for us, and I wasn't going to get in her way. It was a day I shall never forget. And thankfully, these coins now act as a lasting reminder of this epic and historic occasion.
---
If you're interested…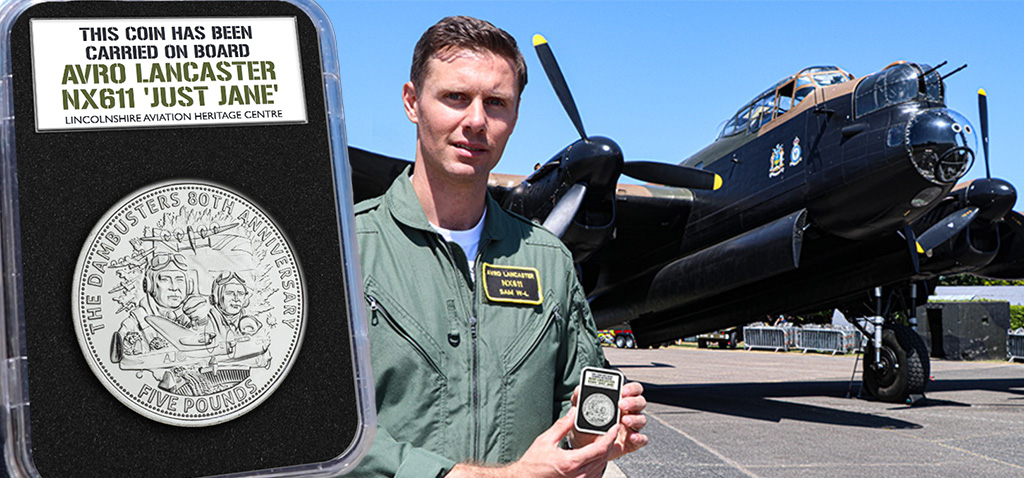 Click here to secure your Lancaster NX611 CARRIED Dambusters £5 for JUST £25 (+p&p) >>
---
On 15th September 1940 (later known as Battle of Britain Day), the Luftwaffe launched its largest and most concentrated attack against London in the hope of drawing the RAF to annihilation.
One German Dornier lagged behind and then started heading straight for Buckingham Palace. Sergeant Pilot Ray Holmes attempted to shoot it down before running out of ammunition. Without hesitation, he knew what he had to do; he had to hit it. At speeds in excess of 400mph, they collided.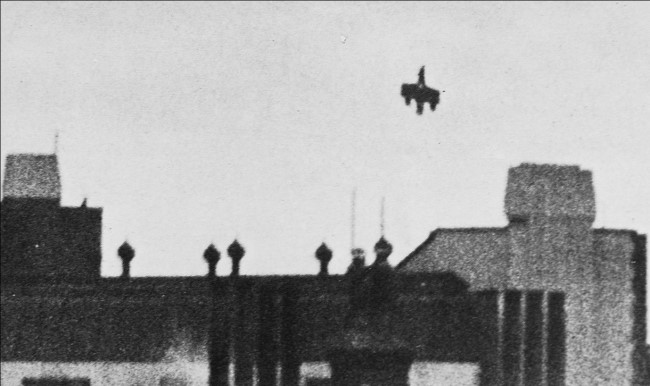 The Dornier crashed to earth, prevented from destroying the Palace. The Hurricane TM-B was also critically damaged and entered a vertical dive. Seeing there was no way to save the aircraft, an injured Holmes ejected to safety while the Hurricane plummeted to the ground, crashing where Buckingham Palace Road meets Pimlico Road and Ebury Bridge. Amazingly, these were the only two aircraft to crash on the City of London throughout the entire war.
The recovery of the remains…
Chris Bennett, a veteran of several aircraft excavations, decided to take on the project of excavating this famous aircraft; which was no easy task considering the Hurricane was buried underneath one of London's busiest roads. After 13 years of planning and setbacks, he finally got the go-ahead to begin excavation, as well as TV production company Mentorn securing a spot on Channel 5 for a live broadcast!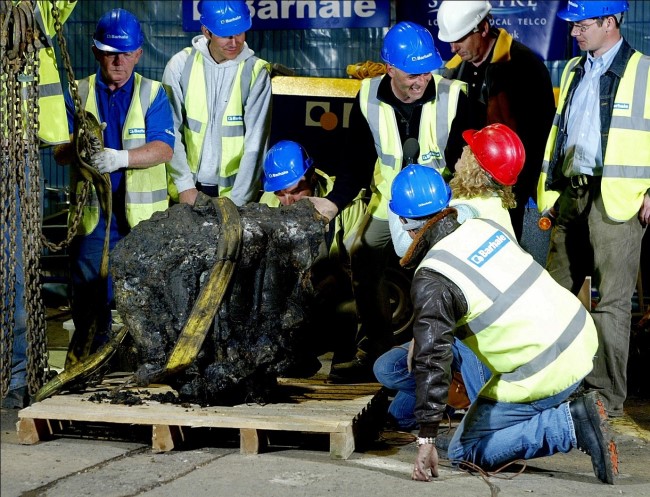 The recovered Merlin engine, along with other parts, were exhibited at the 'Westminster at War' exhibition in Leicester Square and then at the Imperial War Museum. The aluminium engine casing however, was melted down and cast into sculptures, the first two of which were presented to Ray Holme's family and Her Majesty the Queen.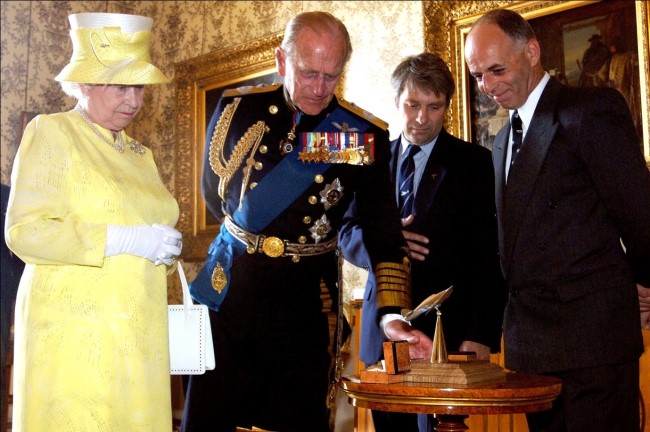 The BRAND NEW Hawker Hurricane Provenance Medal
And now, a small number of collectors have the chance to own a BRAND NEW Commemorative featuring an ACTUAL piece of the plane that Ray Holmes was flying on the 15th September 1940 when he saved Buckingham Palace!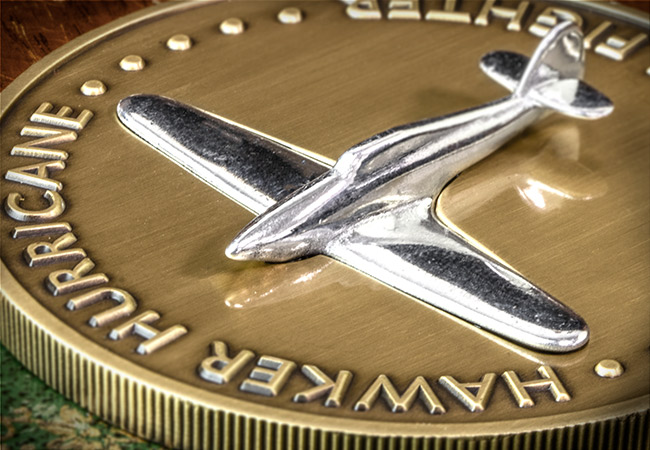 This incredible commemorative features an original piece of Hawker Hurricane, meticulously hand-sculpted into the shape of the iconic plane and precision set into the deluxe SUPERSIZE 70mm Medal.
Even without the genuine piece of Hawker Hurricane, this medal is a work of engineering art in its own right. Combined with the original piece of the Hawker Hurricane, you'd have to look for many years to find something better.
Just 250 lucky collectors have the chance to own this special new commemorative. Last year's Provenance medal featuring a piece of Spitfire SOLD OUT in a matter of days. Click here to secure your Hurricane Commemorative while you still can!