This year the 50p turns 50 years old. And to mark the occasion The Royal Mint re-issued for 2019 some of the most popular 50ps to have ever been issued – including the rare Kew Gardens 50p which is the pinnacle for most collectors.
Unsurprisingly, the limited edition proof sets sold out in record time – just 2 hours!
Now, to continue the celebrations of the 50th year of the 50p, The Royal Mint has released a second set of iconic 50ps, this time celebrating British military history. It is no coincidence this collection has been released on the 75th Anniversary of D-Day.
The collection has been officially released today, in a number of precious metal versions and we're delighted to provide you with all the details you need to know about this latest edition to the 50p family…
Five iconic designs celebrating British military history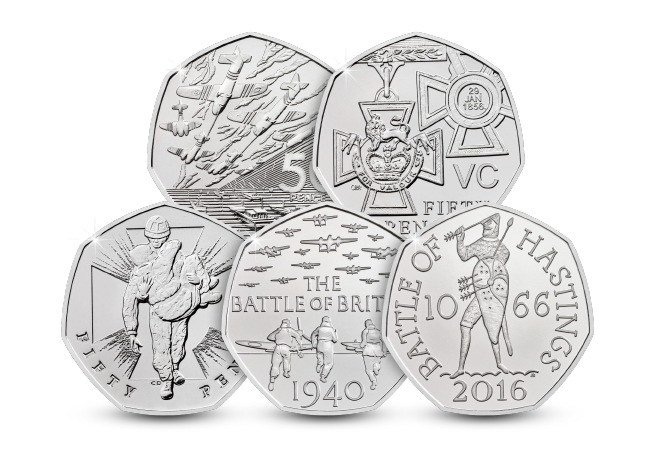 Each set includes five popular 50p designs which are a true tribute to British military history, including:
50th Anniversary of D-Day – originally issued in 1994, the design depicts the D-Day landings of the Allied forces as they head for Normandy by air and sea.
Victoria Cross Heroics Acts – released in 2006, this 50p commemorates the 150th Anniversary of the Victoria Cross and is one of two designs issued to honour award. This one features a design of a soldier carrying an injured comrade.
150th Anniversary of the Victoria Cross Award – the second 50p issued in 2006 to mark the 150th Anniversary of the Victoria Cross, featuring an image of the medal itself.
75th Anniversary of the Battle of Britain – first issued in 2015, this 50p features three airmen running to their planes with enemy aircraft overhead.
950th Anniversary of the Battle of Hastings – showing the scene from the Bayeux tapestry depicting King Harold with an arrow in his eye, this coin was originally released in 2016.
Demand for military commemoratives is at an all-time high, especially this year when we mark the 75th Anniversary of D-Day, and as such it is expected these sets will attract a lot of interest from collectors.
50th Anniversary of the 50p Military Brilliant Uncirculated Pack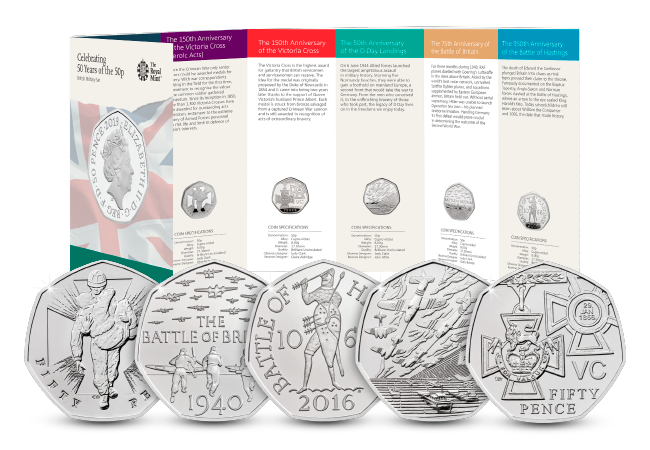 To give as many collectors as possible the chance to own these highly sought-after coins, The Royal Mint has issued them in Brilliant Uncirculated quality, which is coveted by collectors as it means each coin is free from any marks you would find on circulated coins.
Each one is protectively encapsulated in its attractive original Royal Mint packaging to preserve its quality for generations to come. What's more, you can secure this BU Pack at the Royal Mint issue price of just £45 (+p&p). Click here to find out more>>>
50th Anniversary of the 50p Military Base Proof Set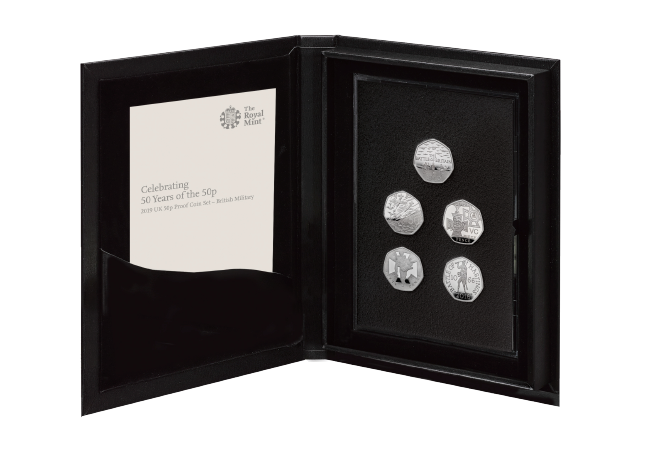 Whilst being struck from base metal, the coins in this set have been struck to a stunning superior proof finish. Just 3,500 50th Anniversary of the 50p Military Base Proof Sets have been released worldwide, making this set extremely sought after.
You can order the new 50th Anniversary of the 50p Military Base Proof Set here with a down payment of just £19.80 (+p&p) followed by 4 further interest-free instalments. Click here to find out more>>>
50th Anniversary of the 50p Silver Proof Set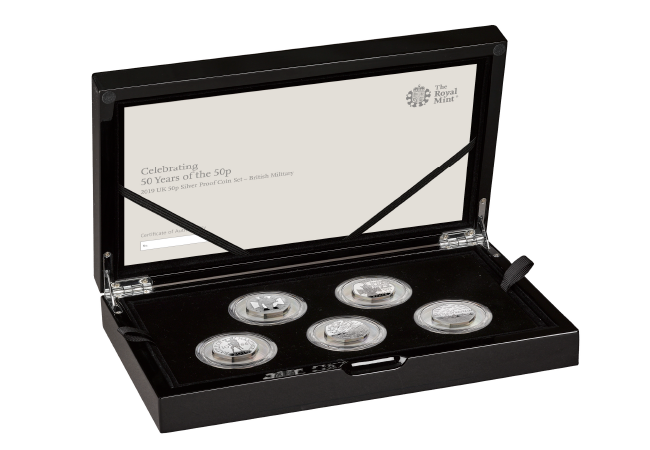 However, you can own the 50th Anniversary of the 50p Military Set in an even more limited way – so limited just 1,969 collectors worldwide can own it.
Each set contains the same five iconic 50p designs, but these have been struck in superior .925 Sterling Silver to a perfect proof finish. Given how popular commemorative 50ps are, this ultimate set is sure to be an even bigger hit.
You can secure this extremely limited set for your collection now for just £29.50 (+p&p), followed by just 9 further equal interest-free monthly instalments. Click here to find out more>>>
50th Anniversary of the 50p Gold Set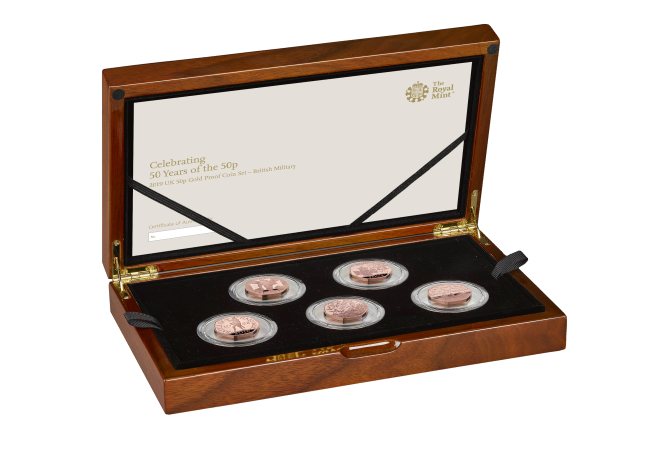 Finally, the rarest set of all. Just 75 collectors worldwide will be able to own the 50th Anniversary of the 50p Military Set impeccably struck from 22 Carat Gold to a proof finish.
When I first heard the story behind the 1955 4 Paisa coins I could hardly believe it. They're genuinely some of the most incredible coins I've ever seen.
The Nepalese 4-Paisa coin was minted from spent brass World War II rifle bullet casings left by the famous Gurkha soldiers.
This is the fascinating story behind their minting…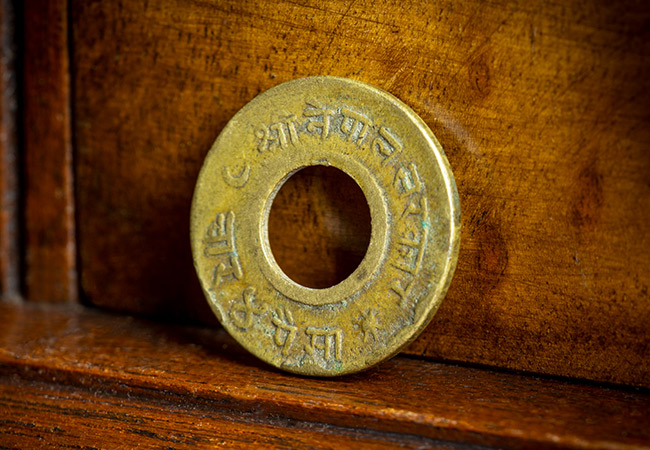 The story of these coins originates from the battlefields of Asia. After the war in the East was over, a General in the Nepalese army discovered a number of empty cartridge cases that had been stored in a government unit behind Tangal Palace in Kathmandu.
These used rifle cartridges came from Gurkha and Nepalese soldiers fighting for the Allies on the Assam and Burma fronts where they had valiantly battled the Japanese. Although it is not clear by whom or for what purpose the used cartridges had been collected from the WWII battlefields, it seems that they had been forgotten and left to rust.
It's incredible that these pieces of history could simply be forgotten, so the General decided to find a way of paying tribute to the soldiers who had left them behind.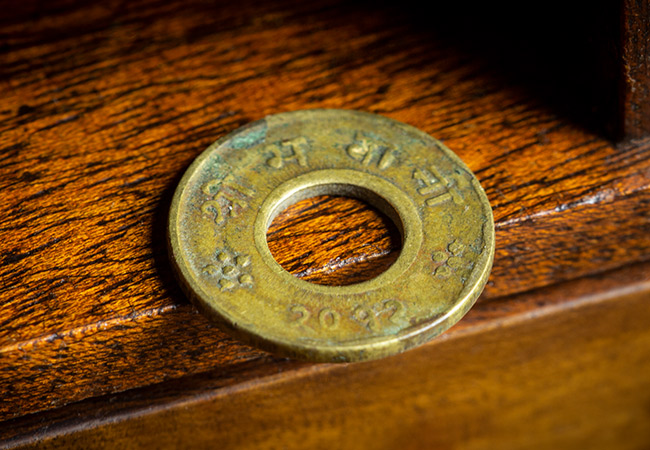 It just so happened that the General who discovered these casings was related to the head of the Government Mint in Nepal. The General suggested to the Mint that these used cartridges should be struck into coins as a way of paying homage to the Gurkha soldiers.
Gurkhas advance through a smokescreen up a steep slope, 16 March 1943

Gurkhas in action with a 6-pdr anti-tank gun, 16 March 1943
So, in 1955 the 4 Paisa coin was duly minted from these very cartridge shells which had once been in the middle of the intense fighting of WWII. They now stand as a lasting tribute to the brave Gurkha regiment that fought so valiantly for the Allies.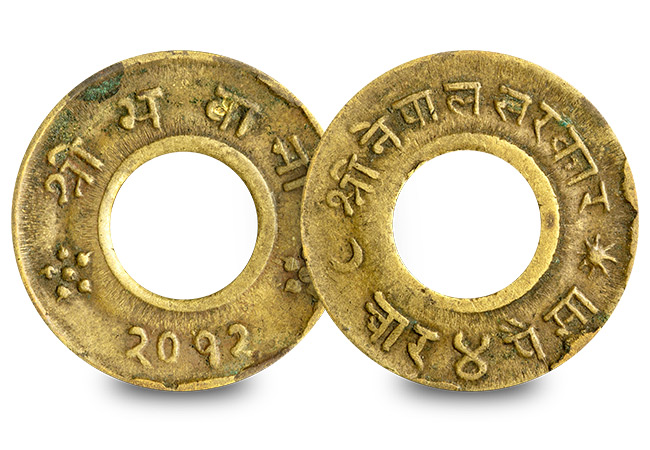 ---
And what's more, they also hold huge significance as a numismatic collector's piece. As the number of empty shells was extremely limited, these incredible coins were issued for just one-year-only before the supply was completely exhausted.
The story behind these coins is incredible – not only were they struck from genuine bullet shells, but were also minted to pay tribute to one of the most highly respected fighting forces in the world.
---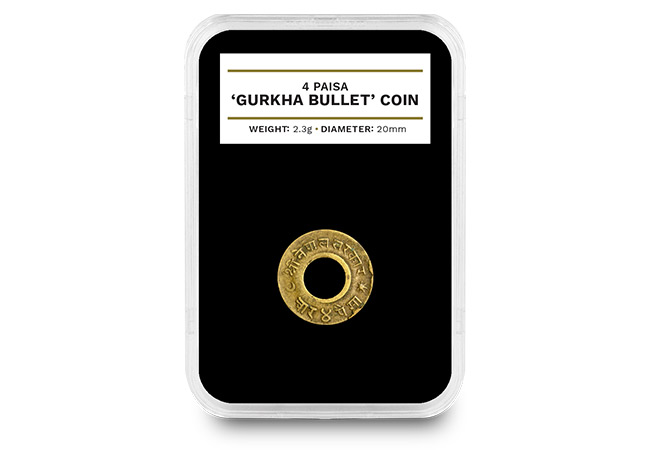 If you're interested…
Today you have the chance to own one of these Gurkha Bullet coins for JUST £24.99 (+p&p). Act now to secure this incredible piece of history for your collection!