The Queen's Platinum Jubilee is seeing demand for Commemorative coins hit an all-time high.
It's been really quite staggering.
Just take all 5,000 UK Silver Proof £5 coins which completely SOLD OUT at the Mint in just 24 hours!
And in our latest video, I take a closer look at the brand new Platinum Jubilee Silver £5 Set, which is more than twice as limited as the UK coin that sold out in one day!
Could it be the next sell out? Watch our latest video below to find out more.
---
If you're interested…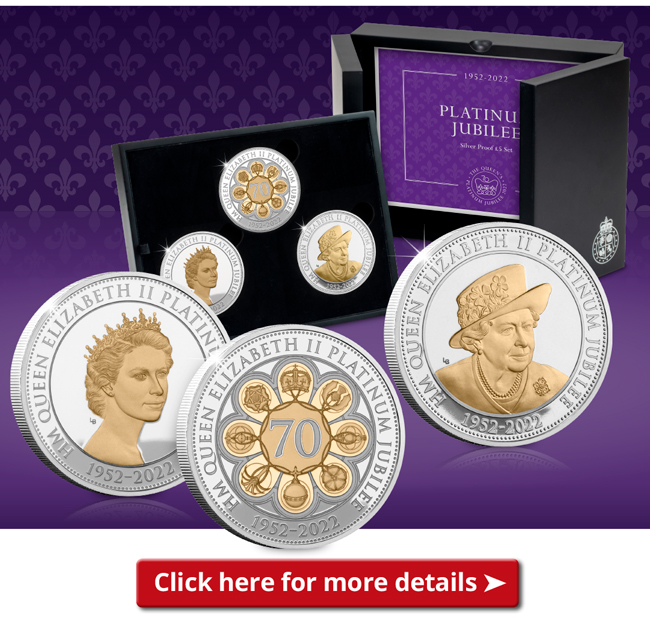 The UK's FIRST EVER Royal 50p has just been released to commemorate the Queen's Platinum Jubilee.
But if that's not enough, this UK FIRST features new designs on BOTH the reverse and obverse!
And in my latest video I explain why it's set to become one of the most sought-after 50p coins EVER…
---
If you're interested…