The collecting world was taken by storm when 'Smartminting Reloaded™' was revealed in 2020. This new form of Smartminting™ allowed ultra-high relief and intricate detail on BOTH sides of the commemorative AND at 100% high relief.
Only achieved by a small number of Mints across the world, the exact techniques used for Smartminting™ are a fiercely guarded secret – much like the Wizarding World that this BRAND NEW commemorative honours…
In our latest video, Jonathan takes a closer look at this brand new Harry Potter Sorting Hat 2oz Commemorative, which is limited to JUST 350 collectors worldwide!
---
If you're interested…
Click here to own the Harry Potter Sorting Hat 2oz Commemorative >>

Do you love Quidditch and all things Harry Potter?
If so, my latest unboxing video is for you!
As I take an exclusive closer look at the Harry Potter Golden Snitch 3oz Silver Coin, which honours the Wizarding World's most famous sport!
Only 2,022 of these remarkable coins were issued, and over HALF the edition limit is already reserved.
And in my latest video I show you just why it's proving to be such a hit with collectors…
---
If you're interested…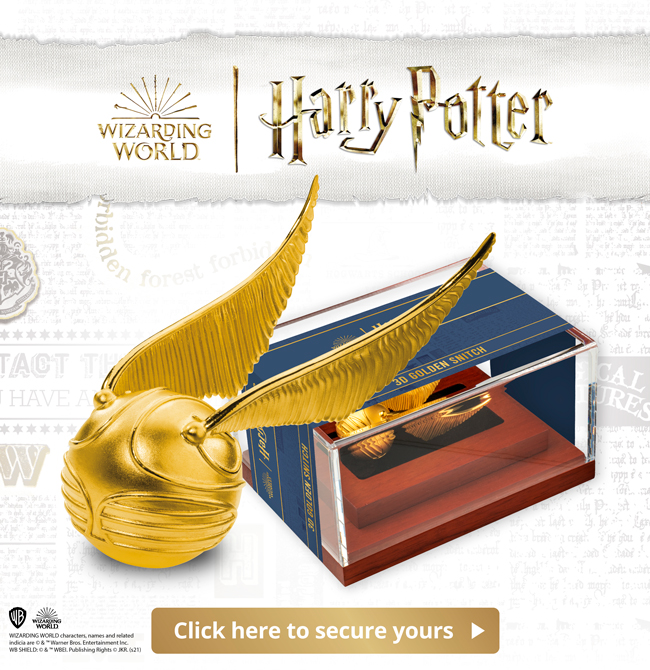 The festive season is upon us, which means it's time to celebrate all things Christmas.
The Royal Canadian Mint have released a sell-out 3D coin featuring Santa, which is sure to put you in the Christmas spirit.
In today's video, I'm giving you an exclusive first look at the Santa's Sleigh Ride Silver Coin!
---
If you're interested…