In today's video I unbox a medal that features a genuine piece of Hawker Hurricane!
It's been meticulously hand-sculpted into the shape of the iconic plane and precision set into a deluxe SUPERSIZE 70mm Medal.
And it's not just any Hawker Hurricane that's been used to create this medal… The metal used for the sculpture comes from Hawker Hurricane P2725 TM-B – the plane that famously saved Buckingham Palace during a dogfight on Battle of Britain Day 80 years ago!
Whether you're a collector, military enthusiast OR both, this is a video that you can't afford to miss!
---
If you're interested…
Click here to be one of only 250 collectors to own this Hawker Hurricane Commemorative >>>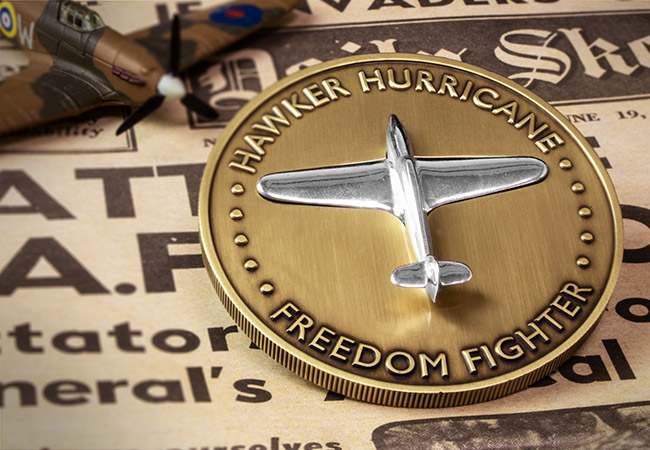 Earlier this year, to mark the 90th anniversary since Peter Pan author, JM Barrie, gifted his rights in Peter Pan to Great Ormond Street Hospital, the LAST EVER Peter Pan Silver Proof 50ps were released.
And for every coin set sold a donation goes directly to GOSH Charity to help support the hospital and the seriously ill children from across the UK who are cared for there.
So, join me in today's video where I unbox this magical Silver Proof 50p set and reveal what you can find inside of the deluxe presentation box.
Be warned though, this set is now OVER 80% SOLD and when you consider that alongside the fact that last years full edition limit SOLD OUT, this is definitely a video you can't afford to miss…
---
If you're interested…