In my latest video I unbox an historic tribute that's been issued to mark the 95th Birthday of Her Majesty Queen Elizabeth II.
But ONLY 195 have been released WORLDWIDE, making it one of the most unique and limited ways to pay tribute to the Queen and her longevity.
---
If you're interested…
Click here to be one of only 195 collectors worldwide to own this historic set >>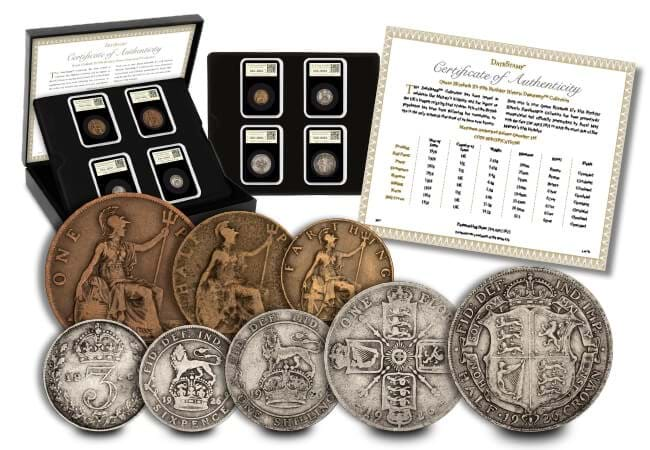 Fancy an exclusive behind the scenes look at the Alice's Adventures in Wonderland Silver Proof 50p collection?
Of course you do!
Well in my latest video I unbox this limited edition Silver Proof collection and show you exactly what you'll find inside.
---
If you're interested…

Click here to be one of ONLY 1,995 collectors to own this MUST HAVE Silver Proof 50p set >>
In today's video I unbox a medal that features a genuine piece of Avro Lancaster PA474!
It's been meticulously hand-sculpted into the shape of the iconic plane and precision set into a deluxe SUPERSIZE 70mm Medal.
Whether you're a collector, military enthusiast OR both, with ONLY 250 available worldwide this is a video that you can't afford to miss.
---
If you're interested…
Click here to order yours now >>