Posts Tagged 'Ancient Egypt'
100 years ago, Howard Carter made the most dramatic discovery in archaeological history – the Tomb of King Tutankhamun.
Tutankhamun's tomb was almost perfectly preserved with its riches intact.
And now, to mark the centenary of this incredible discovery, you can own the Tutankhamun Silver 5oz Masterpiece Coin. It's a fitting tribute to the legendary pharaoh who, 3000 years on, still fascinates us.
Explore Tutankhamun's tomb for yourself
This magnificent coin is a true masterpiece of modern minting. It features intricate details and exquisite artistry to bring the grandeur of Tutankhamun's reign to life.
See for yourself in the video below…
Crafted from 5oz of 99.9% Pure Silver with a diameter of 65mm, making it a substantial and impressive addition to any collection.
Featuring a special interactive element
The Death Mask part of the coin is actually removable, revealing a stunning illustration of some of the most famous items found within the tomb.
With a strict worldwide edition limit of only 120, this masterpiece coin is sure to become a sought-after treasure among collectors. I highly recommend that you take advantage of this exclusive offer to add this breathtaking masterpiece to your collection, before it's too late.
Each coin comes with a numbered certificate of authenticity, ensuring its place in history as a true work of art.
The Tutankhamun Silver 5oz Masterpiece Coin is a must have piece for fans of ancient Egyptian history or beautiful silver coins.
The Tutankhamun Silver 5oz Masterpiece Coin will be a timeless addition to your collection, so make sure you secure yours today >>
If you've heard of La Monnaie de Paris, you'll know that their coins are some of the hardest pieces to get hold of, especially outside of France and have a record of sell outs.
Their artistic excellence and minting quality mean that their pieces are some of the best on the market.
And with their latest release, they have created a true Egyptian Masterpiece.
Introducing the SOLD-OUT Great Sphinx of Tanis Masterpiece from La Monnaie de Paris…
This coin features so many tiny details that are easy to miss, so let us talk you through some of them.
Great Sphinx of Tanis
First of all, and perhaps the most obvious is that this 10 Euro coin has been expertly struck from .999 Pure Silver in the shape of a Sphinx.
But it's not just any Sphinx – it is an exact replica of the Great Sphinx of Tanis.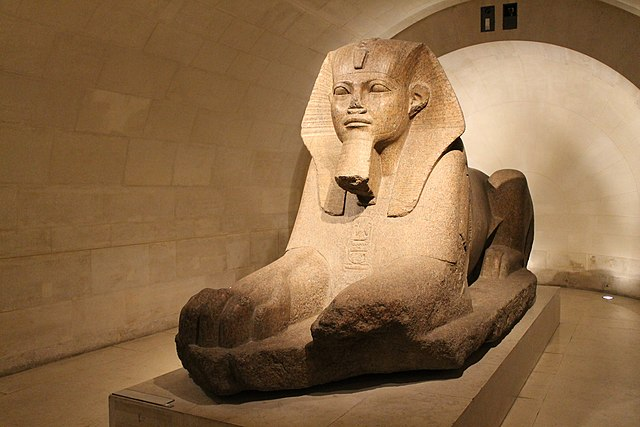 The Great Sphinx of Tanis is thought to date from as early as the 26th century BC and was discovered in the ruins of the Temple of the God, Amun-Ra and now resides in the Louvre Museum in Paris.
Dual Anniversary
Another key feature is that this coin has been issued for a dual anniversary. 2022 marks 200 years since the deciphering of hieroglyphs and 100 years since the discovery of the Tomb of Tutankhamun.
The obverse features the inscription '1822-2022' to honour the ground-breaking work of Jean-Francois Champillion. After years of hard work, Champillion finally cracked the code that allowed the world to understand the ancient Egyptian language.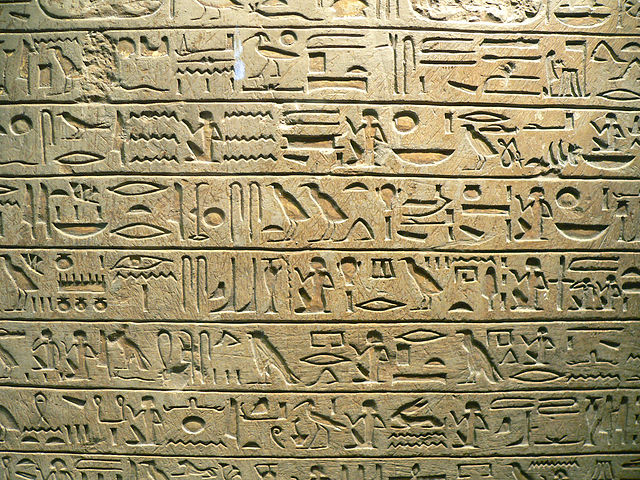 Champillion was so overwhelmed by his discovery that he shouted, 'I've got it', before fainting and having to spend the next few days in bed recovering.
The Discovery of the Tomb of Tutankhamun
To celebrate 100 years since the Discovery of the Tomb of Tutankhamun by Howard Carter in 1922, the reverse of this coin features an image of a young Tutankhamun being watched over by the God, Amun.
Also displayed are the cartouches of Tutankhamun. A cartouche is a panel expressing royal or divine names in Egyptian hieroglyphics. The archaeologists who found the tomb knew it was Tutankhamun's because they could read the cartouches over the door seals – all thanks to the work of Champollion a century earlier.
SOLD OUT on the International Market
La Monnaie de Paris coins are amongst some of the hardest pieces to get hold of. Very few have been made available to collectors outside of France, and they have already completely sold out on the International market.
Even as an official distributor, only 100 coins have been secured for UK collectors.
This coin is unavailable elsewhere on the international market, so we don't expect these to be around for long.
Pieces like this are few and far between so if you want to make sure you're one of a select number of UK collectors to own this new artistic masterpiece, you'll need to be quick.
Click here to avoid missing out >>
Watch our video
The first official British Isles King Charles III effigy has just been revealed, and we had the privilege of meeting the designer. Jonathan sat down with renowned coin designer, Glyn Davies, via video call to talk about his King Charles III portrait for British Isles coinage, which features on the brand new Discovery of Tutankhamun 50ps.
Watch the interview
Meet the designer
Jonathan:
Welcome to the Westminster Collection. We are honoured today to be joined by Glyn Davies and Glyn Davies is an artist, and he has had the privilege of designing the first official British Isles King Charles III portrait for all the British Isles coins. So welcome, Glyn. It's great to have you with us.
Glyn:
Thank you very much. Nice to join you.
Jonathan:
It's great, I don't often get to speak to the people or the person behind some of these portraits and images so it's a real privilege for me, I'm really honoured to meet you. I've got to ask you just a few questions about this, because it really is intriguing to me and lots of our collectors. The first one is obviously, you've designed this brand new image of the King. How did that situation come about?
Glyn:
Well, you've got to keep abreast of current events and possible eventualities. So I sort of started to think about this in around about 2021, 2022 and then there was plenty of time to put a lot of thought into it. And it's always been at the back of my mind anyway, you know, you're always thinking about it, just like maybe Prince William is now, it's always there.
And it was a few little sketches, a few ideas over the years, but it was nice to eventually get a brief and put something solid down.
Jonathan:
How much time did you have once you've got the actual brief and put something solid down?
Glyn:
Well, because things move pretty quickly, not as long as you would like, even though it's been there at the back of your mind and you suddenly think, 'Oh, right, I've got to get on with this', this needs to be done pretty sharply'. But it's good to have that time to think about it and to analyse what you've got to do.
Jonathan:
What were those things that you would analyse? What bits or what parts were really important?
Glyn:
Well, I tend to look at anatomy a lot for reference. I had a chat with Raphael (Raphael David Maklouf designed the effigy of Queen Elizabeth II used on the coins of many Commonwealth nations from 1985 to 1997) to make sure I was going down the right path. He's got a lot of knowledge, a very talented man and I just wish I had an ounce of his talent. He'll tell you straight whether you're not doing it right, which is always good. And then just going back to the anatomy and looking at how Charles has aged.
An encounter with the King
Glyn:
There have actually been a few occasions where I've been able to see him (King Charles III) in real life as well, but purely by accident. He attended my nephew's passing out parade for the RAF so I had a good look then and I managed to get a few photos close up. I was thinking 'I hope he turns to the side so I can get the right profile'.
Jonathan:
And did you get the photo you wanted?
Glyn:
I did. From a few hundred yards. But when I got close up, it's just impossible. I mean, it was entertaining trying though.
Jonathan:
I love that story. And so that was the accidental meeting at your nephew's passing out parade.
Glyn:
And then he was in my hometown a few months ago as well, he popped up out of the blue and I was like, 'Oh another chance!' But again, it's hard whenever you try to take a photo, It's like the photos my mum used to take of us as children. You know, the heads missing.
Jonathan:
And that's the vital part for the portrait! I love this Glyn, I love these more personal stories about how you've designed this.
The process of creating a Royal effigy
Jonathan:
So how long did the whole process take? Obviously you had a lot of time to think about it but once you were given the brief, how long did the process take for your to come up with this incredible portrait for British Isles coinage?
Glyn:
It took about 3 to 6 months, let me say six months really to do the initial sketches, draw concept sketches, having Raphael check them and getting some feedback. And then doing some clay sketches and working out proportions, getting the composition right, making sure I'm doing the right side of his head as well.
Jonathan:
Of course, because he faces the other way to his mum, obviously.
Glyn:
And then deciding whether to do traditional clay and plaster or digital.
Jonathan:
Which way did you go?
Glyn:
I went digital. I've got a clay one here which I've had a few goes at, it just wasn't quite getting there. But the digital one was working, so I went with that.
Jonathan:
I actually find that very interesting, so you had a go with the clay but the digital one was the one you chose.
Glyn:
There's more than one iteration of the digital one as well, because you know, you're never truly happy.
Back to the beginning
Jonathan:
Have you been an artist all your life?
Glyn:
Yeah. The only thing I passed my O-levels in.
Jonathan:
Oh, really? Because that was a passion of yours?
Glyn:
I don't think it was. Rugby was my passion. But you couldn't do O-level in that.
Jonathan:
That is true. So obviously you passed O-levels, but then what else have you gone on to do before you got into what you're doing now?
Glyn:
I started off with animation, film and TV. I did that for about 15 years.
Jonathan:
Okay. What kind of things?
Glyn:
Mostly children's TV cartoons, but, you know, lots of drawing and lots of life drawing.
Jonathan:
What was that like?
Glyn:
It was all right. Until it turns into factory work after a while, if you have to draw 12 drawings for every second, it's not as creative as I thought it was going to be when I first got into it. And because the employment only ever lasted as long as the films were being made, I would find myself being made redundant after 1 or 2 years.
Jonathan:
And then did you move straight into this kind of area or was there another stepping stone?
Glyn:
Oh, I went back to University to do a masters in film and video editing. I specialized in news and propaganda and then there was a few years where I had to look after my mother because she was poorly. Then I ended up doing AV stuff, working on conferences and things like that, editing videos, like videos in the stadium, which is always entertaining. You know when you've got a big screen and you have to replay the highlights? Bit of pressure. But it was nice to be in the stadium when Wales won, although it wasn't too often.
A career in coin design
Jonathan:
So after that, you went back into design work and being an artist?
Glyn:
I really didn't know anything about coins, I didn't know you could do that as a living. And when I ended up at the Royal Mint, I didn't know that was around the corner from where I lived.
Jonathan:
And how did you end up there, if you don't mind me asking?
Glyn:
Well, the stadium work was drying up and it was less editing and more lugging staging around. So I went back to drawing, back to life drawing, back to my roots, I guess. And then I saw an advert for The Royal Mint and that was how I got into the coin design.
Jonathan:
What was that like, when you first turned up at the Royal Mint?
Glyn:
It was nerve wracking, I couldn't understand, like most people are naïve, they go, 'What, you design coins? But surely they're all the same shape all the time?'
Jonathan:
Yeah, and you've designed a few coins for the Royal Mint – The Sapphire Jubilee and some of the Tower of London series.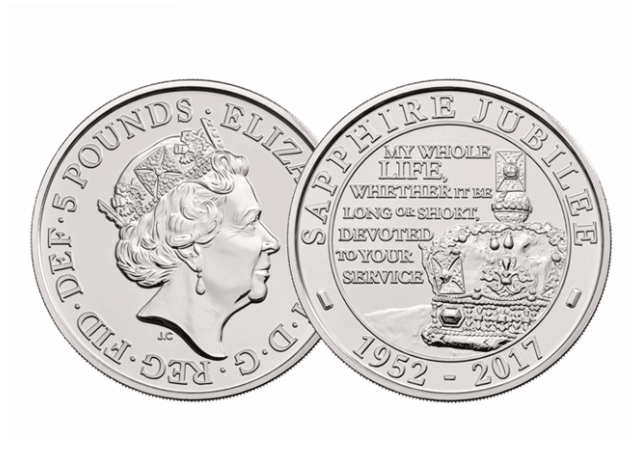 Glyn:
Yeah. So many were so long ago as well. The Remembrance coin, that was my favourite.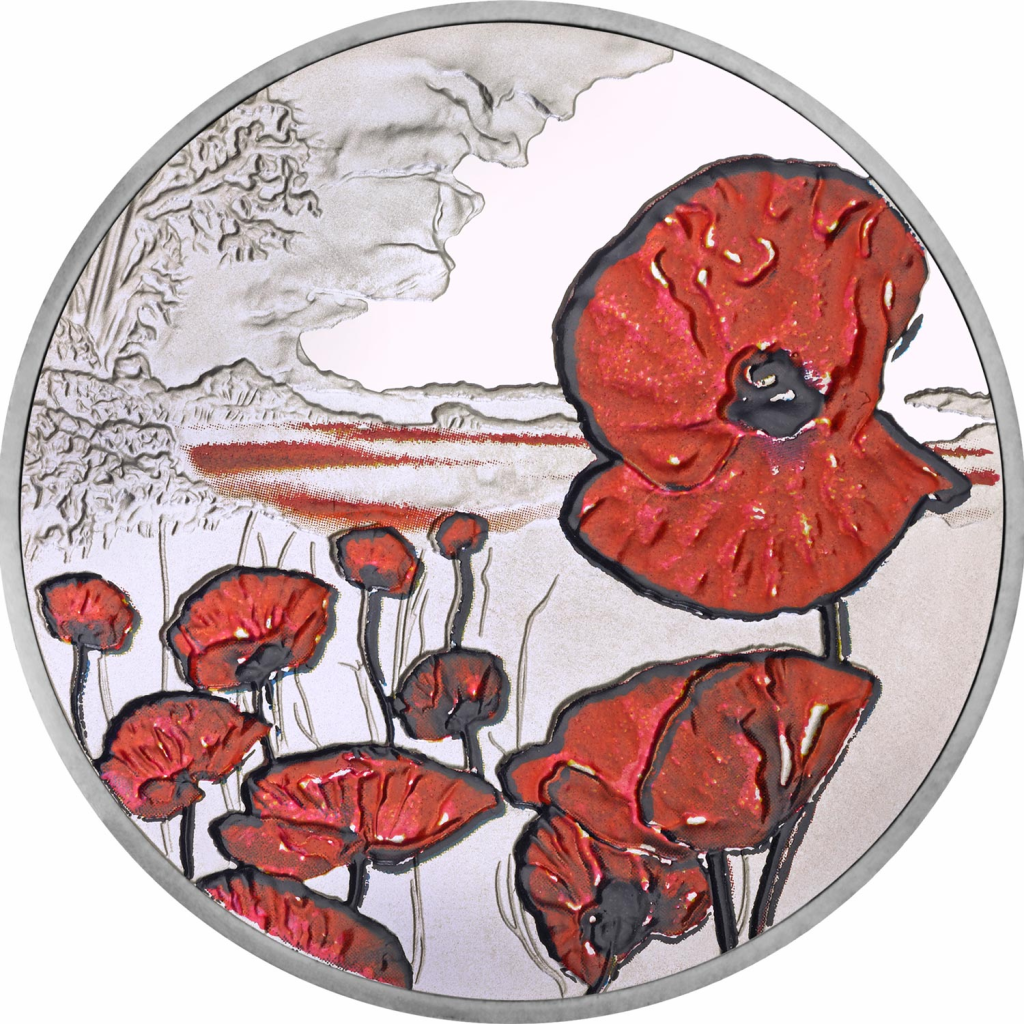 Jonathan:
That one's your favourite?
Glyn:
Yeah, well, because I was making it at the same time of year that my mother passed away and I was using the poppies that used to grow in her field to design the coin. So it was quite emotional, I guess.
Jonathan:
I imagine that must be very special for you actually to design that coin in that year.
Glyn:
It was, yeah.
The pressure of perfection
Jonathan:
So what's the hardest part, do you think, of making a portrait of a new monarch?
Glyn:
The hardest part is just stepping away from it as and saying 'that's finished', you know? Because I could keep pushing and pushing, and I'm trying to learn as well as trying to develop skills at the same time. It's a lot of pressure to try and get it right as well, as you want to do it justice not just to the King, but to everybody else involved, you don't want to offend anybody.
Jonathan:
How does that compare to previous pressures, whether it be children's TV or running a live video in a stadium full of 70 or 80,000 people live?
Glyn:
The live stuff was quite intense. Especially not knowing a lot about football, when I did those games and having to pick and choose what were highlights and play them back within 30 seconds. It's quite intense, but you get used to it.
Jonathan:
How does this pressure compare?
Glyn:
This is worse, a lot of peer reviews and anything that's wrong, people can spot it immediately, you know, and yeah, it's very scary. Putting your artwork out there for people to judge.
Jonathan:
Yeah well I'll say again that we've had lots of positive feedback on this and I think you've done a great job. People are excited to get this new coinage from the British Isles, which of course is really collectible with the lower mintage levels, you know, from the smaller islands and the lower edition limits on the more collectible precious metal coins as well. To have the King's head on, that you've designed, what's it like to know that people are going to have this coin in their pocket? We're going to have this coin to pass down to generations and it's got your design on it?
Glyn:
I'm proud, you know, proud and anxious.
Words of wisdom
Jonathan:
What advice would you give someone who might be interested to be the next artist for the next monarch if you were going to be Raphael for someone else, what would you say?
Glyn:
Study, study, study, study. Do as much different sculpting as you can, keep at it. You don't always get favourable feedback on stuff you've done, but that's not always a negative. You have to take it on the chin. You have to take criticism because if you don't, you won't learn from what you've done before. When you look back at stuff and you can see valid points that people have made.
Jonathan:
And something you also said, you said about stepping back. And also at some point saying 'I'm finished'. Almost accepting that even though, you know, you could do more.
Glyn:
Yeah, I look at everything and think 'That could change. That could be a bit lower. That could be higher'. Because I've done a few sculptures and they've looked like they're supposed to and I keep pushing and pushing until eventually you push away from it. And there's no going back when you're using clay, you know, unless you start all over again, which I've done a few times. But you have to step back sometimes.
Jonathan:
You also referenced the support that Raphael Maklouf gave you. Did he spill any secrets about his sitting with Queen Elizabeth II when he was designing her effigy?
Glyn:
No. But he's very good at that. You know, those opportunities don't happen now. It would be lovely to sit there with somebody like King Charles sat in front of you, drawing and sculpting, but I just think life is too busy now for that.
Jonathan:
Well, you managed to do it with a few photos from a few hundred yards away. So well done.
Thank you so much for your time today. I really do appreciate it, I know how busy you are but I'm sure lots of our collectors are going to really enjoy hearing from you about what goes into such an incredible portrait.
Glyn:
Fantastic. No problem. And I hope to speak to you again.
Own the new effigy on the Discovery of Tutankhamun 50p collection