Posts Tagged '75th birthday of king charles iii'
In January 2023, The Royal Mint unveiled the King Charles III 75th Birthday £5 coin as part of the Annual Sets. It was extremely popular and sold out of all its limited-edition specifications.
Since then, collectors have waited for this coin to be individually released ahead of the celebrations. And today, The Royal Mint have issued this coin in a range of specifications just days before His Majesty's birthday.
Read on to find out why this coin has been so highly anticipated, the celebrations surrounding the King's special day, and how you can secure the new coin in an exclusive presentation…
His Majesty's 75th Birthday: 14th November 2023
On the 14th of November 2023, His Majesty King Charles III will celebrate his 75th birthday.
After a year of remarkable feats – acceding the throne, celebrating his Coronation – King Charles III's 75th birthday is another significant milestone.
In fact, it is the first time in over 200 years that a reigning British King has celebrated his 75th birthday, so celebrations are planned across the UK to match the grandeur of the occasion.
The Prince's Foundation, King Charles III's educational charity established in 1986, is hosting celebratory events at Highgrove Gardens and Dumfries House for organisations and individuals also celebrating their 75th birthday in 2023.
People born in 1948 – the same year as the King – have the chance to be nominated and invited to the event, where they will enjoy live music, afternoon tea and dancing.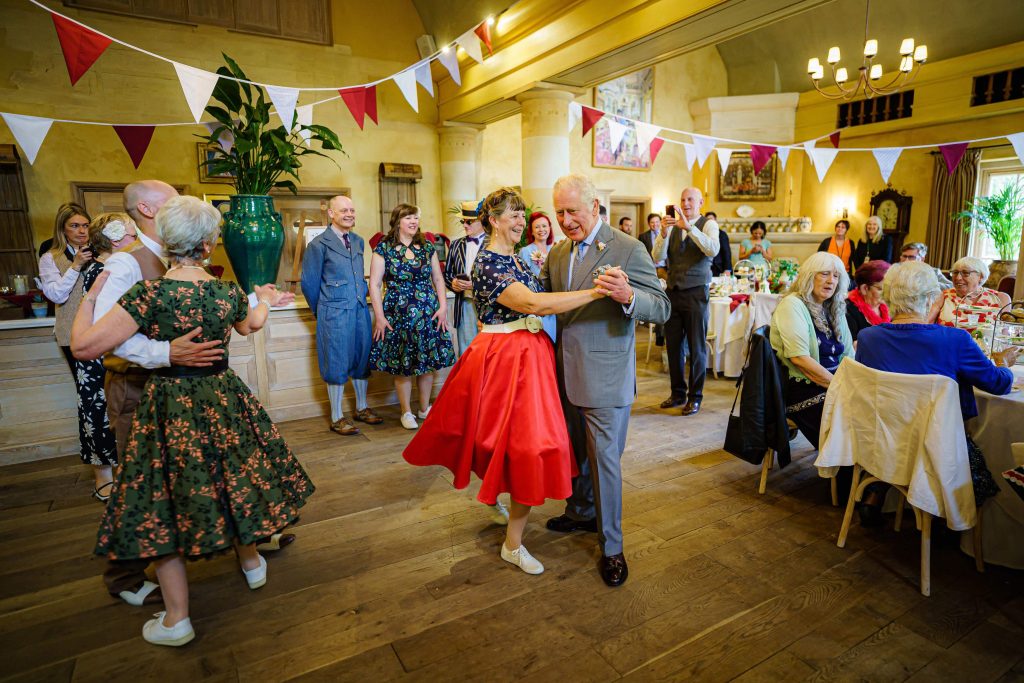 The UK 2023 King Charles III 75th Birthday £5 Coin Range
In a gesture to honour this remarkable milestone, The Royal Mint have released a stunning coin range to mark the 75th birthday of King Charles III.
Not only do you have the chance to secure the new coin in Brilliant Uncirculated, Silver Proof, or Silver Piedfort quality, you can also be one of the few collectors to own something even more limited…
Here at The Westminster Collection, we have worked hard to create extra special postmarked commemoratives to honour this celebration.
But what is a postmarked product?
In this case, it means the new £5 coin has been paired alongside a Royal Mail stamp and official one-day-only postmark, capturing this moment in time.
Whether it's the BU £5 housed in a coin & stamp cover, a limited DateStamp™ presentation, or even postmarked alongside nine-1948 dated coins, there is something for everyone.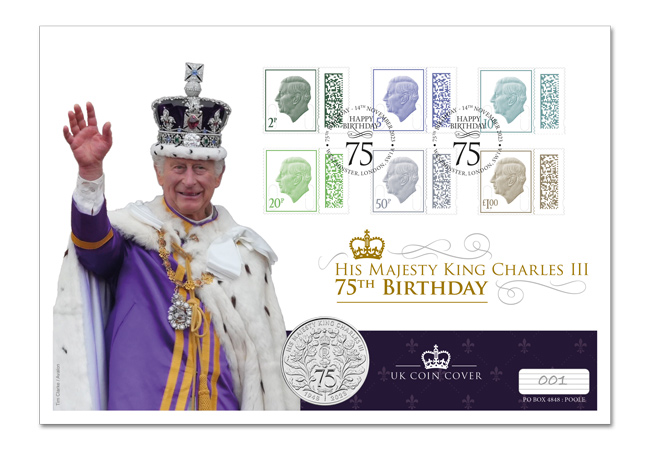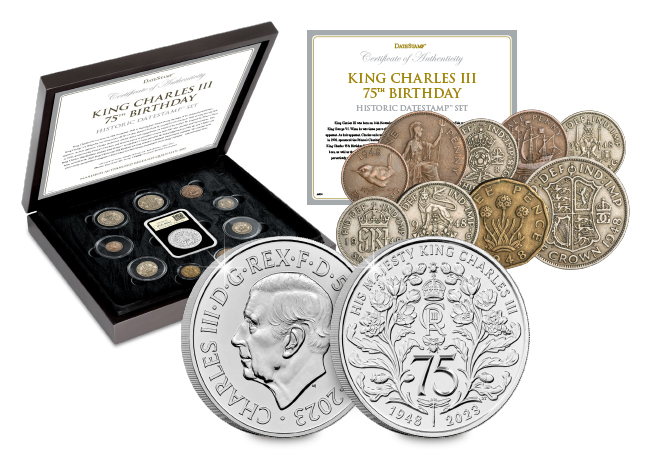 But edition limits are smaller than that of the Silver and Piedfort specifications, so demand is expected to be high.
In fact, each one has been postmarked by Royal Mail on the official date of His Majesty's birthday: 14th November 2023, meaning no more can ever be made.
Don't miss the opportunity to celebrate.
Welcome to a behind-the-scenes encounter with a true artistic genius. Join us as we delve into an exclusive interview with renowned artist, Mike Guilfoyle. In this captivating interview, we'll uncover the intricacies and insights behind his latest masterpiece– the King Charles III 75th Birthday Coin. Prepare to be enchanted by the inspiration, craftsmanship, and intricate details that make these coins a work of art, all revealed by the visionary behind the design.
You can explore the key features of the King Charles III 75th Birthday Coins, by clicking on the white dots on the interactive image below:
Click here to explore the whole King Charles III 75th Birthday Coin Range>>>