Posts by Kathryn Thompson
From Space Oddity to Life on Mars? there is no denying that David Bowie is one of the most iconic and influential British musicians to have ever graced our stages.
And now, it has been confirmed that he will feature on a brand new UK coin! Here at The Westminster Collection we cannot think of a better way to celebrate his contribution to British music and his lasting legacy than with a coin.
And what a coin it is – keep on reading to see the spectacular design for yourself!
Plus, if you want to be the first to know when this new coin is released, simply register your interest below.
David Bowie Coin
The design of the new David Bowie coin is a real tribute to the king of glam rock. The main talking point of this 1oz Pure Silver Proof coin is without a doubt the coloured element. The red and blue lightning bolt motif is instantly recognisable from the Aladdin Sane era and is synonymous with the musician.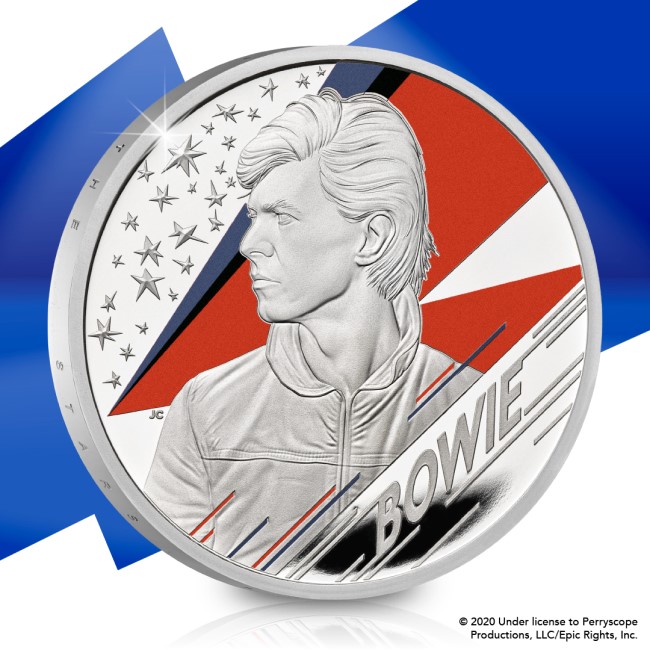 Interestingly, the coin also features a portrait of Bowie. This is quite unusual for a coin depicting a popular culture theme, and something that is sure to make this coin sought-after by knowledgeable collectors and fans around the world.
Next Music Legend?
This news comes following the exciting release of the Queen and Elton John coins, from the Music Legends series, earlier this year.
I think we can safely assume that David Bowie will be part of this series and we're sure that collectors and Bowie fans alike will be ecstatic to see him honoured on a UK coin.
Register your interest
This also means, considering the sell-out success of the previous coins in the Music Legends series, that this new David Bowie coin is sure to be in high demand and collectors will have to act quickly to guarantee one for their collections.
If you want to be kept up to date and be the first to know when these coins are available then simply register your interest below and we'll email you as soon as we have more information.
On 15th September 1940 (later known as Battle of Britain Day), the Luftwaffe launched its largest and most concentrated attack against London in the hope of drawing the RAF to annihilation.
One German Dornier lagged behind and then started heading straight for Buckingham Palace. Sergeant Pilot Ray Holmes attempted to shoot it down before running out of ammunition. Without hesitation, he knew what he had to do; he had to hit it. At speeds in excess of 400mph, they collided.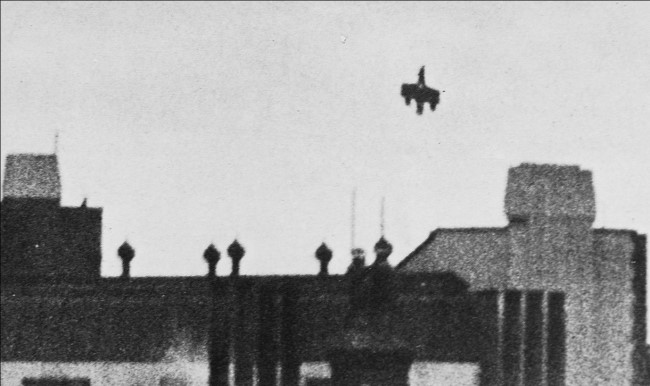 The Dornier crashed to earth, prevented from destroying the Palace. The Hurricane TM-B was also critically damaged and entered a vertical dive. Seeing there was no way to save the aircraft, an injured Holmes ejected to safety while the Hurricane plummeted to the ground, crashing where Buckingham Palace Road meets Pimlico Road and Ebury Bridge. Amazingly, these were the only two aircraft to crash on the City of London throughout the entire war.
The recovery of the remains…
Chris Bennett, a veteran of several aircraft excavations, decided to take on the project of excavating this famous aircraft; which was no easy task considering the Hurricane was buried underneath one of London's busiest roads. After 13 years of planning and setbacks, he finally got the go-ahead to begin excavation, as well as TV production company Mentorn securing a spot on Channel 5 for a live broadcast!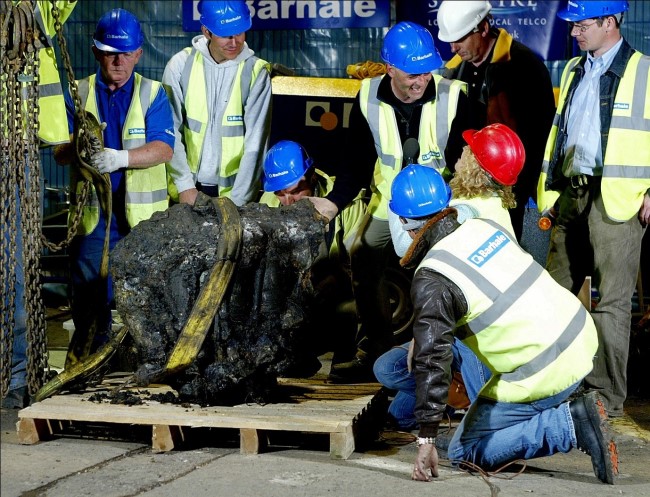 The recovered Merlin engine, along with other parts, were exhibited at the 'Westminster at War' exhibition in Leicester Square and then at the Imperial War Museum. The aluminium engine casing however, was melted down and cast into sculptures, the first two of which were presented to Ray Holme's family and Her Majesty the Queen.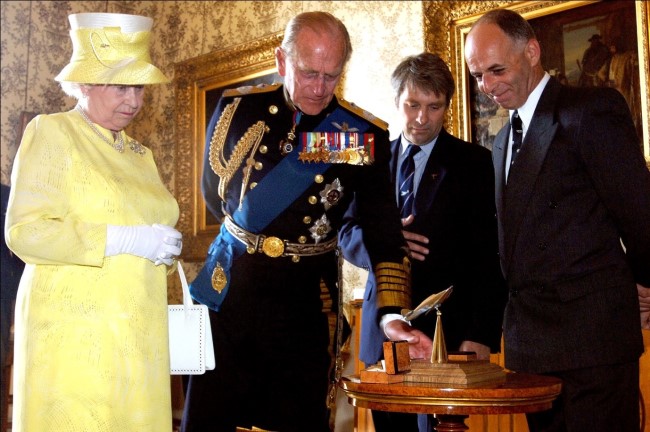 The BRAND NEW Hawker Hurricane Provenance Medal
And now, a small number of collectors have the chance to own a BRAND NEW Commemorative featuring an ACTUAL piece of the plane that Ray Holmes was flying on the 15th September 1940 when he saved Buckingham Palace!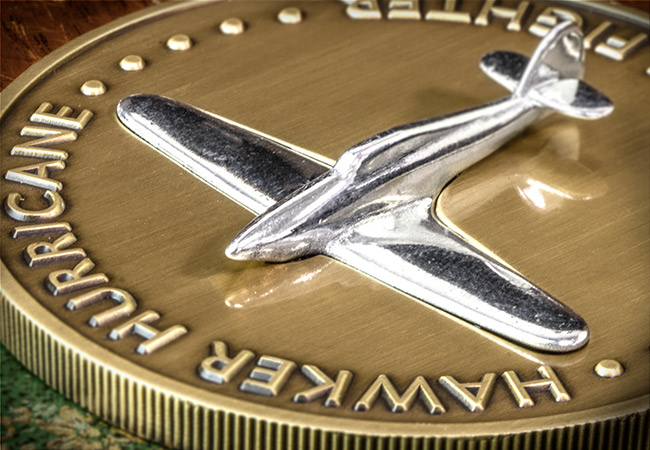 This incredible commemorative features an original piece of Hawker Hurricane, meticulously hand-sculpted into the shape of the iconic plane and precision set into the deluxe SUPERSIZE 70mm Medal.
Even without the genuine piece of Hawker Hurricane, this medal is a work of engineering art in its own right. Combined with the original piece of the Hawker Hurricane, you'd have to look for many years to find something better.
Just 250 lucky collectors have the chance to own this special new commemorative. Last year's Provenance medal featuring a piece of Spitfire SOLD OUT in a matter of days. Click here to secure your Hurricane Commemorative while you still can!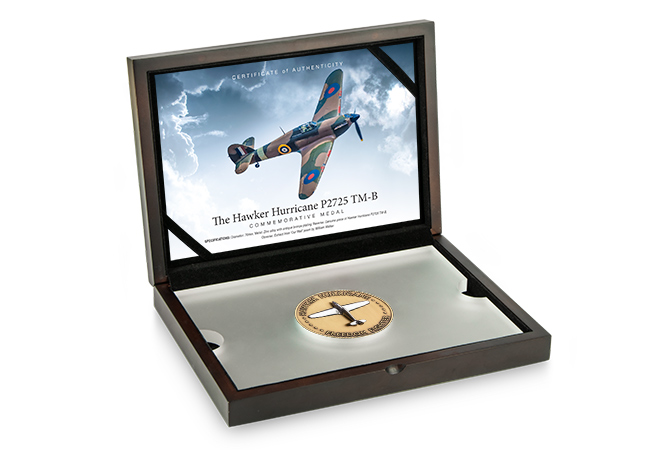 The new 2021 Gold Proof Sovereign has been released today, and it's sure to be the Sovereign release of the decade. But you may only have days to own one. Let me tell you why…
We're in the golden age of the Proof Sovereign. As you may know, the Proof Sovereign has become the UK's flagship annual release that's highly sought-after worldwide.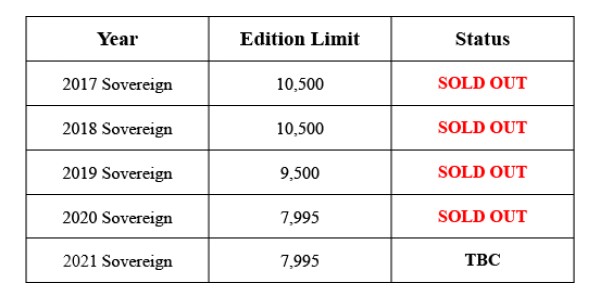 As you can see, recent UK Gold Proof Sovereigns have an undisputed track record of completely selling out. Many with a matter of weeks.
TWO special features to mark Her Majesty's incredible reign
In 2021 we will mark the Her Majesty the Queen's milestone 95th birthday.
To celebrate this, the Proof Sovereign features a special one-year-only unique '95' privy mint mark. Sovereigns featuring privy marks are some of the most collectable Sovereigns around, so demand WILL be high.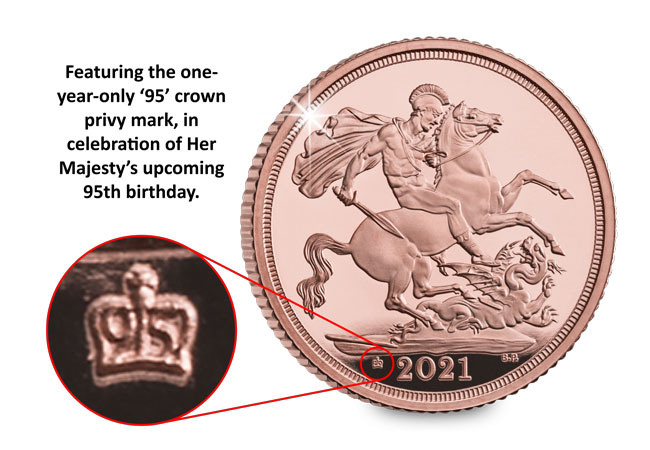 One-year-only privy marks are only applied to coins for the most significant events and anniversaries and this is certainly an important one.
But that's not all!
Most significantly, for the first time since the Proof Sovereign was first issued as a collector's piece in 1979, the specification has been altered and just 95 mill marks have been precisely engraved on the edge of the coin. A Sovereign would usually have 108 mills. Each one of the 95 mill marks on this coin represents a year of Her Majesty's life, and is an exceptional tribute to her incredible life and reign.
These TWO special features mean that this Sovereign will be a collecting priority and is sure to be the most sought-after yet.
The most significant Sovereign of this decade
Queen Elizabeth IIs' reign is arguably one of the most important and impressive in Britain's history.
That's because she is longest reigning head of state the UK, and in fact the world, has ever seen. 81% of the British population have been born following her coronation, so she is the only monarch that the majority of us have ever known.
Not only that, only a mere 0.9% of British people are over the age of 90 – so our Queen is part of a very elite club! This could very well be the most significant Sovereign we see this decade – it's forever a symbol of the Queen's longevity.
22 Carat Gold Pedigree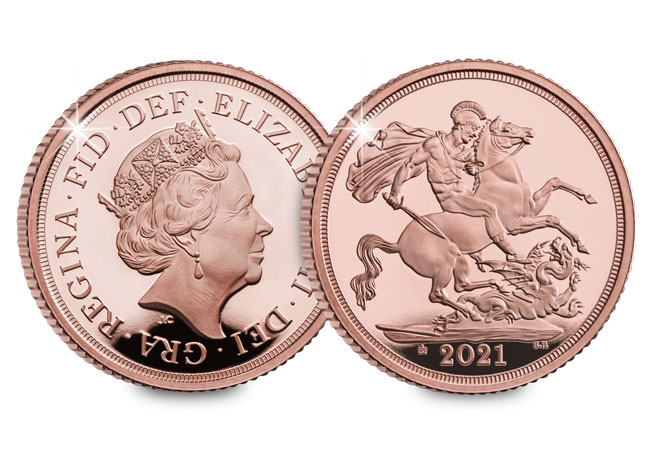 The 2021 Sovereign is minted from 22 Carat Gold and it is this historical pedigree that makes the coin so admired and sought-after around the world.
It is also one of the finest examples of British craftsmanship. The exceptional 'proof' finish is the result of the coin being struck up to 4 times using specially polished dies.
The time and effort required to produce the frosted relief and mirrored background of the coin is why a proof finish is considered the pinnacle of the mint-masters art – and the most sought-after by collectors.
And with an edition limit of JUST 7,995 worldwide – the SAME edition limit as last year's Sovereign that COMPLETELY SOLD OUT in a matter of weeks – this year's Proof Sovereign has all the elements to be the most collectable gold coin of the year, if not decade.
---
If you're interested…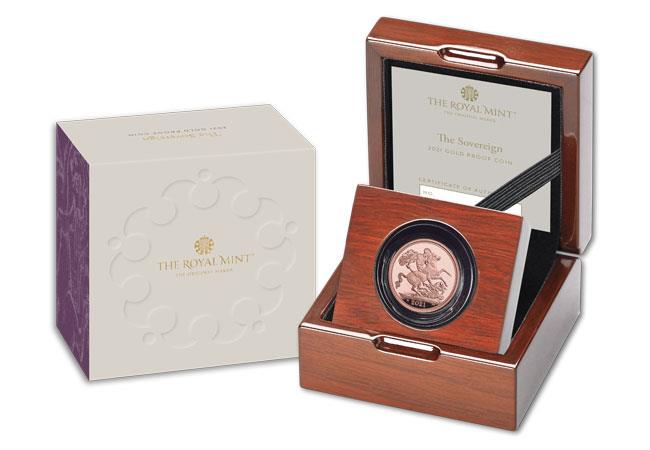 You can secure the 2021 Gold Proof Sovereign now, but you'll have to act quickly. You can secure yours today for a down payment of JUST £62.50 followed by nine further interest-free instalments – the most affordable way to own the new coin.