Posts by Kathryn Thompson
The Royal Mint has just authorised for release 3 BRAND NEW UK 50ps featuring characters from the beloved children's book Winnie the Pooh, created by A.A. Milne.
This is the first time these characters have featured on a UK coin, and are the first coins in a classic 9-coin collection that will be released over 3 years.
The coins feature a nostalgic design by The Walt Disney Company that's reminiscent of the classic illustrations by E.H. Shepard which feature in the novels, and as such are sure to be adored by fans and collectors of all ages.
Take a look below at the full range available:
2020 UK CERTIFIED BU 50p
This is your chance to be ahead of the crowd and secure your 2020 Winnie the Pooh 50ps in superior Brilliant Uncirculated condition for just £4.50 (+p&p) each.
Each coin will come protectively encapsulated in Official Change Checker packaging to ensure that their superior quality is preserved forever.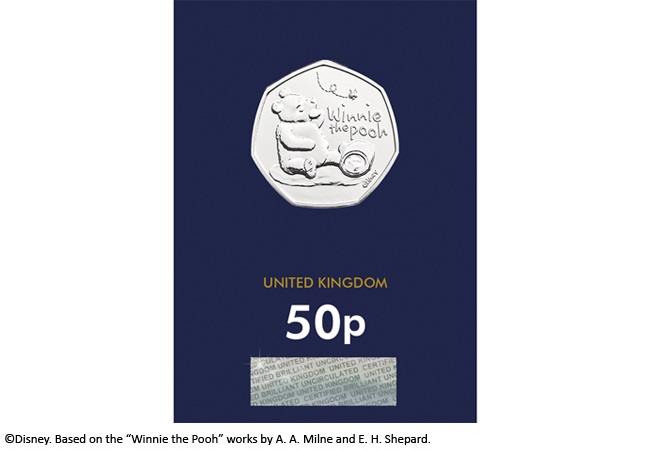 Click here to order the UK 2020 Winnie the Pooh CERTIFIED BU 50p now >>
Click here to order the UK 2020 Christopher Robin CERTIFIED BU 50p now >>
Click here to order the UK 2020 Piglet CERTIFIED BU 50p now >>
Official Royal Mint Brilliant Uncirculated Coin Pack
Each coin has been struck to Brilliant Uncirculated quality, so you know they will be free from any of the marks or blemishes you would find on coins in your change. They each come beautifully presented in bespoke packaging from The Royal Mint that is Winnie the Pooh themed, and are each available at The Royal Mint issue price of JUST £10 (+p&p).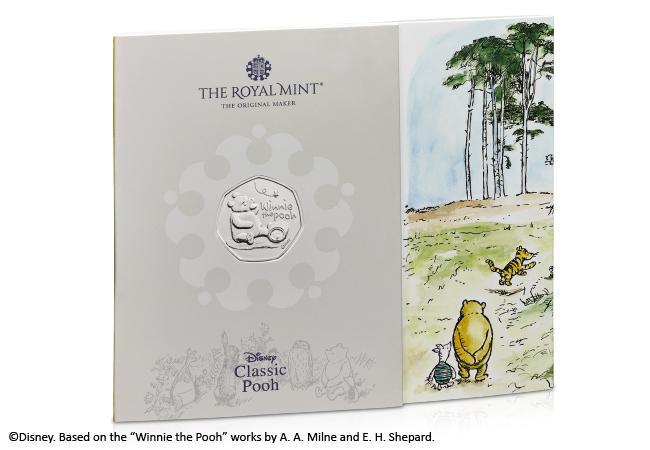 Click here to order the UK 2020 Winnie the Pooh BU Pack 50p now >>
Click here to order the UK 2020 Christopher Robin BU Pack 50p now >>
Click here to order the UK 2020 Piglet BU Pack 50p now >>
Limited Edition UK 2020 Silver Proof 50p
Struck from .925 Silver to a pristine Proof finish, JUST 18,000 of each of these Silver Proof 50ps will ever be available worldwide. This small number of coins is sure to sell-out quickly. Especially as the edition limit is significantly LESS than the 25,000 edition limit of the SOLD OUT Gruffalo Silver Proof 50p.
Each coin is available today for The Royal Mint's official issue price of ONLY £67.50 (+p&p).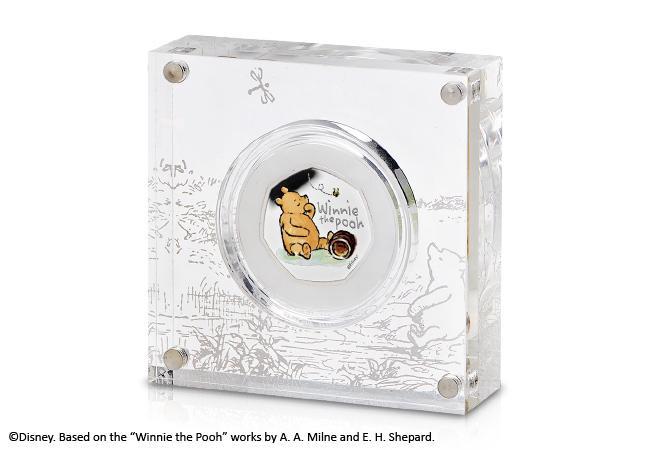 Click here to order the UK 2020 Winnie the Pooh Silver Proof 50p now >>
Click here to order the UK 2020 Christopher Robin Silver Proof 50p now >>
Click here to order the UK 2020 Piglet Silver Proof 50p now >>
Each new 50p is also available in an extremely limited Gold Proof edition. However, we have already SOLD-OUT of our full allocation of the UK 2020 Winnie the Pooh Gold Proof 50p Coin and now only limited numbers remain of the Christopher Robin and Piglet Gold Proof 50p coins. These are still available to pre-order here, but you must act now whilst stocks last.
Don't miss out on owning the new UK Winnie the Pooh, Christopher Robin and Piglet 50p coins. Click here to view the full range now >>
Innovation is nothing new to The Royal Canadian Mint. Whether it be a shape, size or never before-seen technology, the Mint are always looking for ways to push the limits on what can be achieved next in the minting world.
And, over the last few years, the results have been some of the world's most stunning, technologically advanced coins, with sell-outs almost guaranteed.
So, you can imagine the excitement of collectors from all over the world when the latest interactive coin from Royal Canadian Mint was released earlier this month…
The Hummingbird and Bloom 5oz Pure Silver Coin
This stunning BRAND NEW release features something that has been highly revered by collectors since it was first seen back in 2018…
But when is a coin not just coin? When it's also an interactive Bloom with a moving Hummingbird – miniaturised of course!
The cutting edge gyroscopic technology used to bring this coin to life truly is outstanding as it has allowed the coin to become interactive. Whilst the coin is encapsulated inside its protective case, the Hummingbird elegantly hovers around a gorgeous Zinnia Bloom, much like it does in the wild.
Unfortunately, images can only go some way towards showing the glory of this coin, so I ask you, in fact I implore you, to please take some time to look at the below video to truly appreciate its beauty:
It is so visually impressive that words will never be able to do it justice. Nothing can compare to holding the coin struck from a full 5oz of Fine Silver in your hand and feeling the groundbreaking gyroscopic technology elegantly move a 24ct Gold-plated Hummingbird around a Rose-gold Zinnia.
It is this bloom that is even more impressive than the Royal Canadian Mints predecessors – utilizing 24ct Rose-Gold to show off the Zinnia's tear-drop petals and contrast the Proof Silver base that features even more blooms.
In 2018, the first coin to use this technology was released, and to say it was popular would be an understatement. Featuring a Bumblebee [Link to Bumble Bee blog 'Coin of 2018'] hovering around a flower, it was voted Collector's Gallery favourite coin of 2018. The coin was a world FIRST and completely SOLD-OUT within a matter of weeks at the Mint. And the same can be said for the second coin in the series, the Christmas Tree and Train,[Link to blog] which featured a classic train running the circumference of a Christmas Tree but completely SOLD-OUT before the official release date..
Not only are these sell-outs attributed to the quality, craftsmanship and uniqueness of these coins, but also to the extremely low edition limits. The BRAND NEW Hummingbird and Bloom interactive coins are strictly limited to just 1,250 collectors worldwide. When you consider the sell-out successes of the previous coins and the collectors who will want to be at the forefront in owning this enchanting new coin, demand has already proven to exceed availability.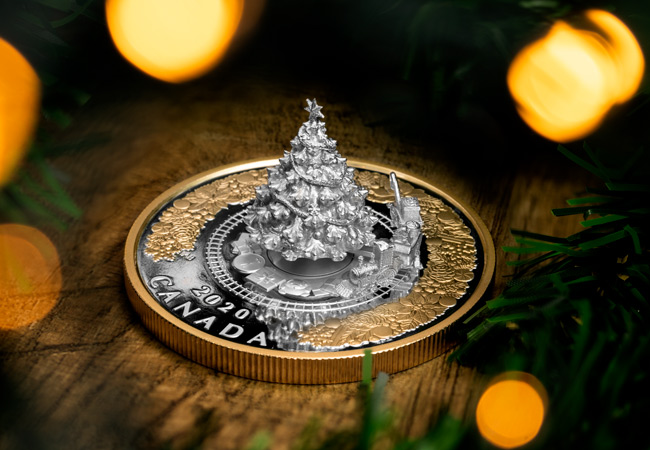 This Brand New Hummingbird and Bloom Silver 5oz Coin magnificently merges art and technology; engraving and casting; silver and gold. You really do need to see it first hand to fully appreciate all the stand-out features. It's an outstanding work of art that is visually spectacular, words will never be able to do it justice.
It is safe to say, we don't expect these coins to be around for much longer. The coins completely SOLD OUT at the mint within hours of release and we have JUST 5 coins remaining.
---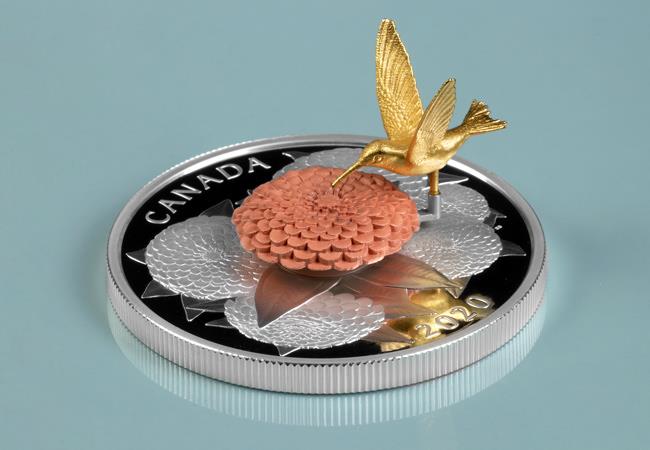 If you're interested…
If you wish to secure The Hummingbird and Bloom Interactive Silver Proof 5oz coin, please click here >>
One of the questions I get asked most, by my friends and others in the coin business, is: what is the best (and most affordable) way to build an enviable collection of historic coins?
There are so many fascinating coins in British history, it's a question that is hard to answer. Where do you start!?
Which is why I've decided to put together an Expert Guide to building a collection of historic coins, by answering some of the questions I hear most often from collectors…
How far back can I go?
One of the questions collectors face when they first start collecting historic coins is: how far back can I go? Is a Victorian coin affordable, and did every monarch release coins?
As a general rule, coins tend to get more expensive the further back in time you go. Which is why owning a coin from our current monarch is the best place to start. You can then work your way back through other famous monarchs.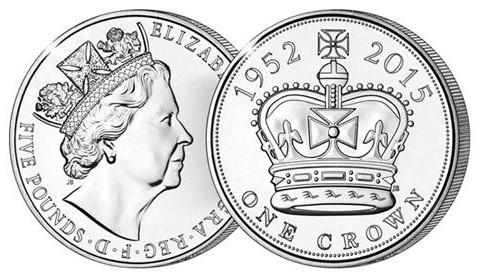 Most collectors can aim to collect coins from each monarch back to the 17th century. After the tumultuous leadership of Oliver Cromwell, Charles II reclaimed the throne and began a period of standardised coin issue. For most collectors it's possible to collect coins back to this fascinating period in history without breaking the bank!
Which are the important monarchs?
A great coin collection should contain coins issued by famous monarchs, monarchs that changed the history of our nation and ones that revolutionised our coinage.
An obvious monarch is Queen Victoria – the monarch who built the largest Empire the world has ever seen and who oversaw some of the greatest changes our nation has ever experienced. And every collection should contain an important issue by our current monarch, Queen Elizabeth II, the longest reigning monarch in our nation's history! And you can't leave out George III, not only did he oversea a complete overhaul of our currency but he's also our longest reigning King.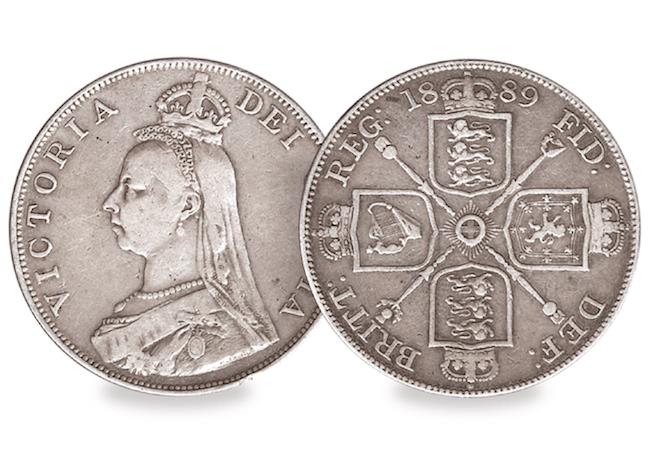 Those are just a few of the key monarchs, but once you start collecting you'll find that each monarch has a fascinating story and a number of really interesting coin issues.
Base metal, Silver or Gold?
Gold has historically been seen as the pinnacle for collectors. But this famous metal comes with its difficulties. Gold coins were issued in much smaller numbers, and not every monarch released a standardised gold coin. Which means that to own a Gold coin from some monarchs is extremely difficult – for example George VI only issued a Sovereign for one year of his reign.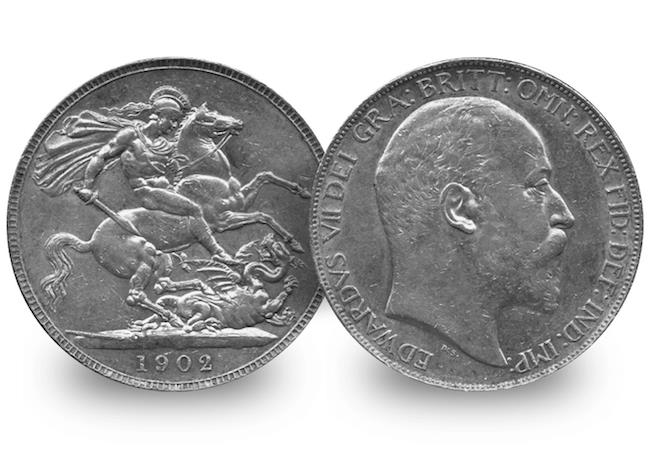 Base metal and Silver coins tend to be much more achievable for most collectors. Base metal coins (pennies, farthings and the like) tend to be less expensive, however because of their lower value the quality of coins can vary widely. Silver coins were issued by most monarchs, and because of their slightly higher value tend to be found in better grades.
How should I store my coins?
The wear and tear of an old coin is part of the appeal of collecting historic coins, but it's important to protect your coins from any outside interference that could potentially discolour, wear or generally affect the condition of your coin.
I would recommend always storing your coins in capsules, and if possible in a tamperproof capsule that will guarantee the condition of your coin for generations to come. And as you build your collection, there's nothing better than having a box with trays to keep your collection together for you to store and present.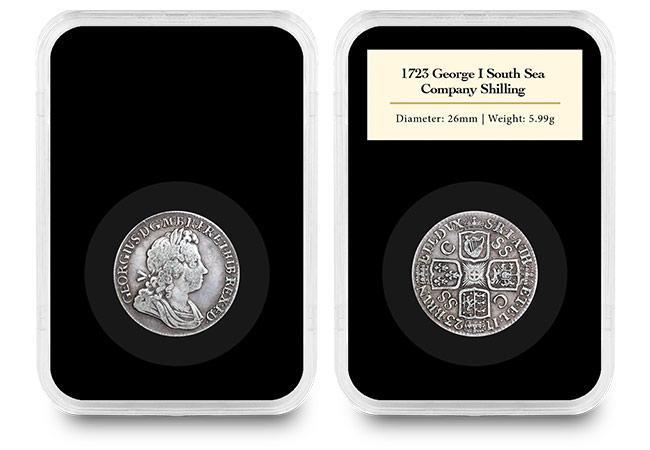 How much will it cost me?
For most collectors building a historic coin collection, one of the most confusing elements can be price. The prices for historic coins can vary widely – you might find an old Victorian penny at a car boot for less than £10 and then see what looks like the same coin selling for hundreds on an online auction site.
I'd always recommend purchasing carefully, preferably by making sure you either have an expert opinion or by ordering from a reputable retailer. By making sure you're getting your coins from the right place, building a collection of Silver coins back to the 17th century is actually more affordable than many collectors realise – in fact most coins should cost between £100 and £500.
Lastly… have fun!
The most important part of collecting coins is having those coins in your hand and feeling the history your coin has carried with it over generations. So have some fun and get collecting!
If you would like to learn more about building your own historic coin collection, with some expert guidance, just fill out the form below. One of our team will be in contact with you soon: