A few weeks ago, I returned from the American Numismatic Association's World Fair of Money in Chicago. Not only is Chicago famed for its bold architecture, a skyline punctuated by skyscrapers and a rich history of jazz, but it is also the home to international coin trading and developing. And I returned to British turf with more than just my suitcase…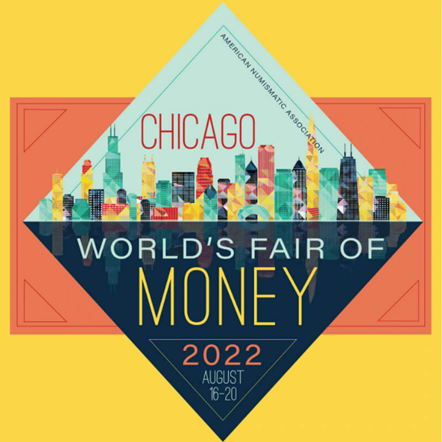 As any collector will know, the original 1986 U.S. Silver Coins are one of the most difficult products to secure. In fact, across decades of SELL-OUTS and over 500 million sales, I have tried for years to get my hands on these coins but was always left disappointed. Until now…
My American partner has FINALLY helped me to specially source just 400 of the original 1986 U.S. Silver Eagle 1oz Silver Coins!
Also known as the MOST POPULAR COIN IN THE WORLD.
Read on to travel back to 1986 America and uncover what makes this coin so sought-after, its consistent sell-out history, and why it is one of the scarcest products we have ever had available…
History
In the U.S., coin collecting is one of the most competitive global markets! This is no surprise when you consider some of the most exquisite and iconic designs emerge from the coins of our American cousins. For years we have seen the increasing demand for U.S. coins, especially in the UK where they are rarely seen, let alone secured.
And November 24th 1986 was no exception! This was the date that the U.S. Mint released 5,393,005 of the original 1986 U.S. Silver Eagle coins with an iconic and patriotic design, never before seen by the American public. In fact, John Mercanti's innovative reverse design which uses the eagle and thirteen stars to symbolise the strength and unity of the American colonies became the most sought-after design the country had ever seen.
What's more, records were broken when this entire mintage SOLD-OUT immediately from the U.S. Mint!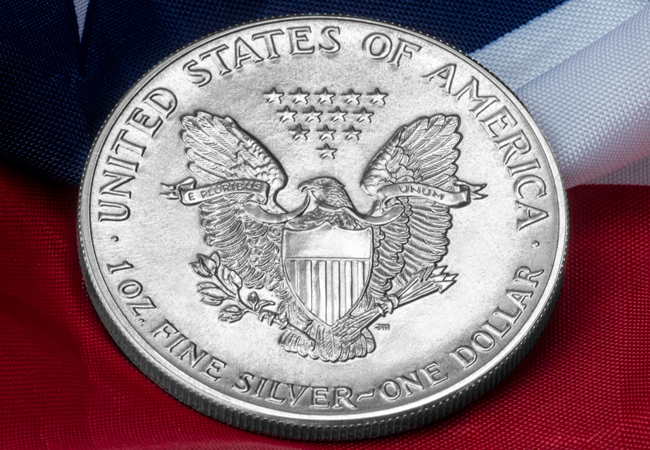 DECADES OF SELL-OUTS
The Silver Eagles are undeniably the most sought-after products in coin collecting. And whilst 1986 marked the first year of SELL-OUTS at the U.S. Mint, 36 years later the pattern continues…
For example, the 2021 edition SOLD-OUT 175,000 Silver coins in just 3 days. This followed on from the record-breaking success of 2014 and 2015, which SOLD-OUT 91 million U.S. Silver Eagles over both years…
Interestingly though, during arguably the toughest month we have seen in decades (March 2020), U.S. Silver Eagle sales skyrocketed. In fact, the U.S. Mint ran out of its trademark Silver Eagle bullion coins as revenue increased by a whopping 300%!
JUST £29 Deposit…
But now, we are giving just 400 lucky Westminster collectors the chance to secure the very first edition of the U.S. Silver Eagle in exclusive packaging to guarantee and preserve its authenticity! Considering its title as one of the world's most popular coins combined with a consistent sell-out history, you must act now to add this record-breaking product to your collection before it inevitably follows suit…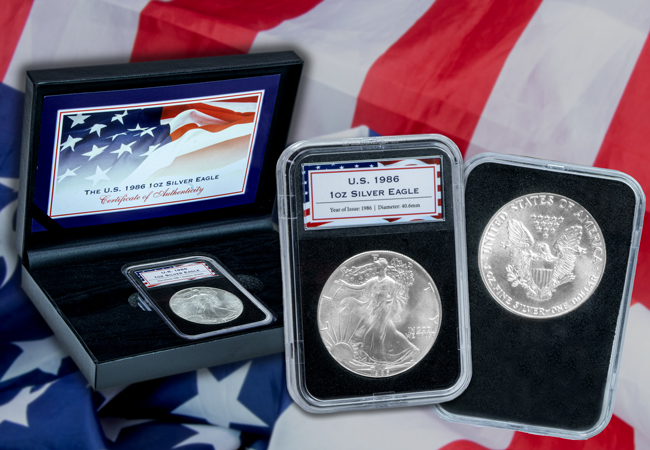 The good news is you can secure yours today with an initial deposit of just £29 (+p&p), followed by four further equal interest-free monthly instalments. This is undeniably the most cost-effective way to secure the first EVER U.S. Silver Eagle and preserve a significant piece of American history…
Click here to add the 1986 U.S. Silver Eagle 1oz coin to your collection before it's too late>>>>
The US mint have just made numismatic history by – for the FIRST TIME EVER – changing the 35 year old design to mark the programme's 35th anniversary!
What's more, the Mint has issued both the old and new designs in 2021. We have sourced both designs to give our collectors the rare opportunity to secure both the LAST and FIRST US Silver Eagle designs in one ultimate collection…
And in our latest unboxing video Adam tells you all about it.
---
If you're interested…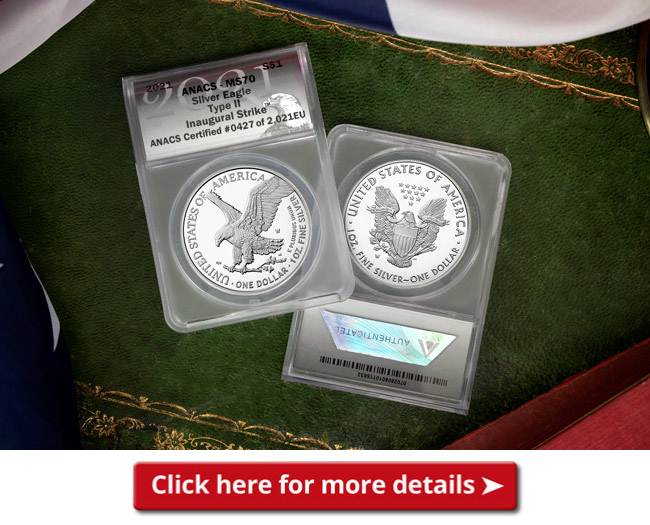 In today's video I'd like to introduce you to a limited edition coin collection that truly is a work of art.
You see the complete Frieze of American History has been struck across 18 fan-shaped, high relief coins with a stunning Antique finish, which when assembled creates a breath-taking circular design.
From the Declaration of Independence to the Discovery of Gold and the Birth of Aviation, the moments that have shaped America have been immortalised, first in fine art and now on legal tender coins.
I'll be amazed if you've ever seen a collection quite like this one!
---
If you're interested…