Posts Tagged 'American History'
The US mint have just made numismatic history by – for the FIRST TIME EVER – changing the 35 year old design to mark the programme's 35th anniversary!
What's more, the Mint has issued both the old and new designs in 2021. We have sourced both designs to give our collectors the rare opportunity to secure both the LAST and FIRST US Silver Eagle designs in one ultimate collection…
And in our latest unboxing video Adam tells you all about it.
---
If you're interested…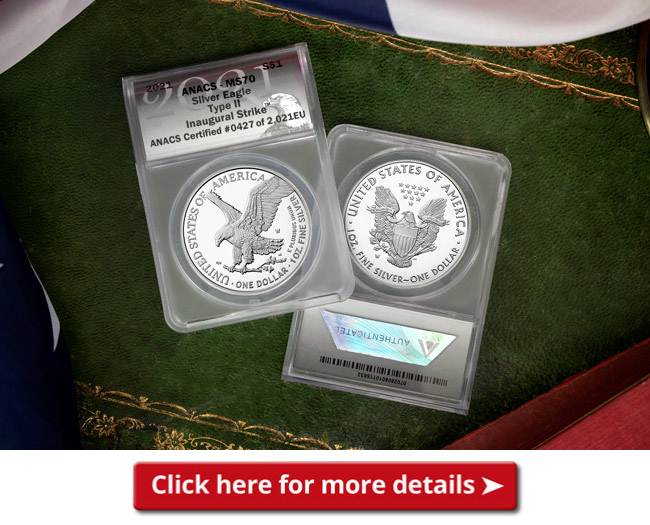 In today's video I'd like to introduce you to a limited edition coin collection that truly is a work of art.
You see the complete Frieze of American History has been struck across 18 fan-shaped, high relief coins with a stunning Antique finish, which when assembled creates a breath-taking circular design.
From the Declaration of Independence to the Discovery of Gold and the Birth of Aviation, the moments that have shaped America have been immortalised, first in fine art and now on legal tender coins.
I'll be amazed if you've ever seen a collection quite like this one!
---
If you're interested…