Posts by Matthew Sotheran
The UK has its Britannia, Canada has its Maple Leaf, and Australia has the Kangaroo. Of course, I'm talking about bullion coins, and not just any coins, the most heralded and collected bullion coins in the world. And alongside these titans of the bullion market is the US's Silver Eagle.
It was in 1986 that the US Mint began their now worldwide famous American Eagle coin programme. They quickly achieved global fame for their beauty and guaranteed precious metal weight, content, and purity.
The heraldic eagle design echoes the Great Seal of the United States, and has remained unchanged for 35 years – that is, until now…
To mark the 35th anniversary of the American Eagle coin programme, the design has been revamped and will be available for collectors later this year.
High demand is expected – this newly designed coin will be a piece of US numismatic history! If you'd like to be kept up to date on the release of the new design US eagle coin, simply sign-up at the end of this blog. We'll then make sure you're the first to know when you can get your hands on this new coin!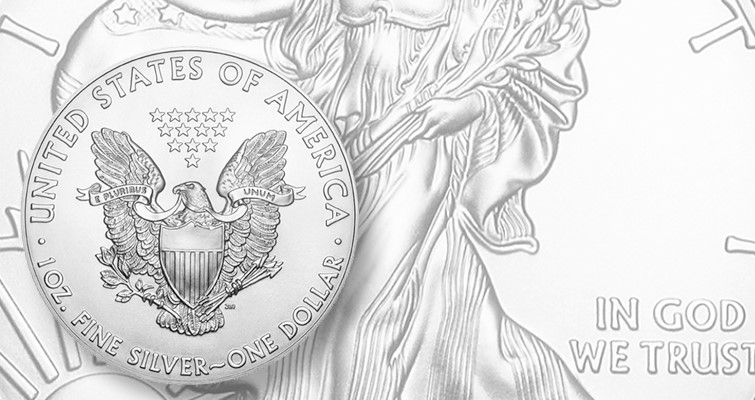 New design for the 35th anniversary – piece of US history
Back in 2020, the US Mint received the green light to move forwards with plans to revamp the existing US Silver Eagle design that's appeared on all US Silver Eagle coins since 1986.
The selection of the new Eagle design fell to the Commission of Fine Arts (CFA), who did not have an easy job. In total 39 different designs were proposed, each one depicting a reimagined eagle or eagles.
After much deliberation, the new design, by Emily Damstra, was unveiled in October 2020, and features a more contemporary depiction of an eagle in flight, coming into land on a branch.
As this is the first time ever that the Silver Eagle design has been changed, this new coin design is a piece of US numismatic history!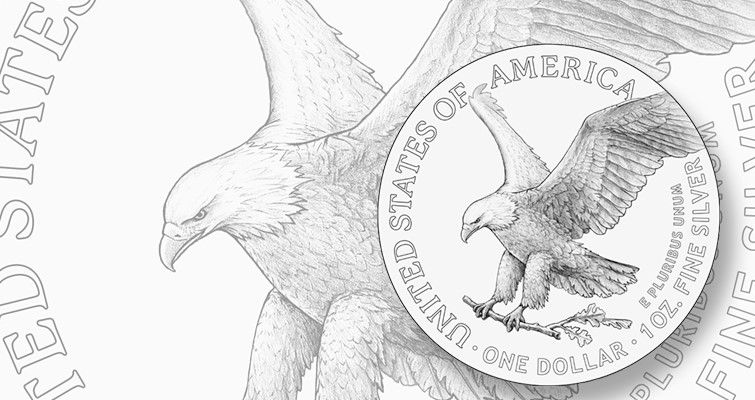 Ulterior motive – new security features
But the revamp is not just about refreshing the designs – the Mint has an ulterior motive.
Part of this move is to accommodate the use of anti-counterfeiting technology at the production stage, to enhance the security of the American Eagle silver and gold bullion coin programme.
It's believed that the most commonly counterfeited coin encountered in the US market is the American Eagle 1oz gold bullion coin!
The Mint plans to introduce the new security features when the proof and other collector versions of the Eagle coins are released – until then, the details of the new features are being kept tightly under wraps, for obvious reasons.
Register your interest for updates
This year – in a very exciting move for US coin collectors – the Silver Eagle will be issued in TWO designs, both dated 2021: one featuring the old reverse, and the other featuring the new reverse.
Here at The Westminster Collection, we're working hard with our suppliers in the US to try and bring both 2021-dated designs to the UK, to allow collectors to secure both the last and first year of issue of each design.
If you'd like to be kept up to date on the availability of these coins, simply sign-up below.
We'll then make sure you're the first to know when they're available so you can add this piece of US numismatic history to your collection. We will only contact you with regards to this launch, your details will not be used for any other purposes.

Sign-up for updates:
From an Astronaut, Pirate or Knight we're sure nobody will want to miss this upcoming release!
That's because we're delighted to confirm that a brand new collection of British Isles 50p coins are set to feature the bowler hatted everyman – Mr Benn!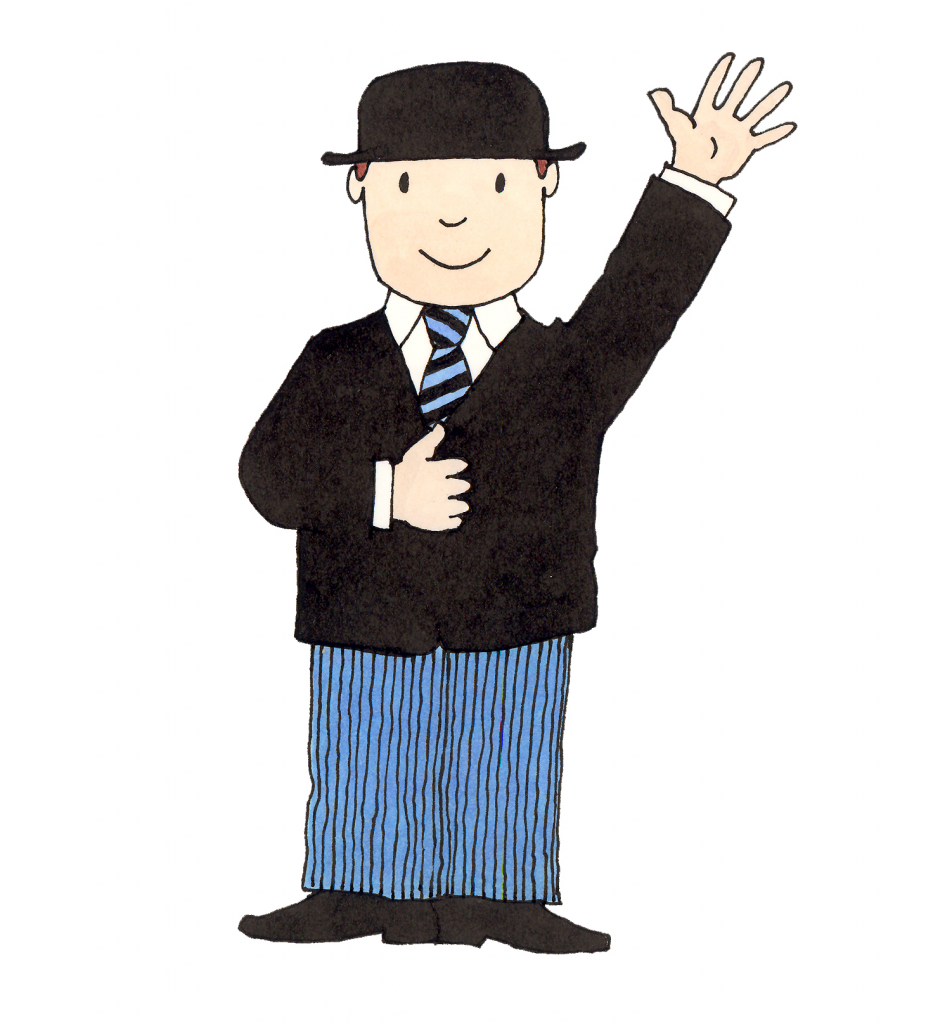 Here's what we know so far…
To celebrate Mr Benn's 50th birthday this year, a number of official 50p coins will be released, authorised by Guernsey Treasury.
We can't confirm any other details at the moment except there will be a single Mr Benn Anniversary coin with a design inspired by the logo. There will also be a collection of FIVE Silver Proof coins, featuring stunning colour print!
The coins are due for release in April so it isn't long until we can see them for ourselves.
Recently, we announced an exciting brand new collection of 50p coins celebrating Alice's Adventures in Wonderland. Unsurprisingly, since their release, the coins have seen unprecedented demand as collectors and beloved fans alike race to get theirs.
The coins were released to celebrate over 150 years since author, Lewis Carroll first narrated his nonsense fairytale about a girl called Alice. Since then, the story has been adapted in many forms, from book to theatre to ballet and even a blockbuster Disney film. The story is undeniably one of the best-known and most popular works of English-language fiction. A first edition of the book once sold at auction for over $2 million, confirming Alice commemoratives would be highly sought-after.
The 50p has firmly established itself as the collector's favourite coin, so it was only right the beloved characters from the fairytale feature on them. Authorised for release by Isle of Man Treasury and fully approved by Her Majesty the Queen, these coins could undoubtedly become one of the most popular numismatic releases of 2021!
Find out more about these new coins and how to order them below…
The COMPLETE Brilliant Uncirculated 50p Set
This stunning collection features all five new 50p coins, each struck to a Brilliant Uncirculated quality and featuring carefully curated designs by renowned illustrator Stephen Lee. These include:
Alice "What a curious feeling! said Alice"
Cheshire Cat "We're all mad here".
Queen of Hearts "That's enough! Off with their heads!".
The Mad Hatter "I am under no obligation to make sense to you."
The White Rabbit "The hurrier I go, the behinder I get".
What's more, the coins will come protectively housed in bespoke presentation pack that has also been designed by the coin designer. This set is one of the only ways you can own all FIVE coins and demand has already been extremely high.
If you'd like to secure one for your collection for JUST £31.25 (+p&p) then click here >>
The STRICTLY LIMITED Silver Proof 50p
The Silver Proof version of the stunning Alice 50p coin features a specially commissioned illustration of Alice, drinking the shrinking potion that allows her through the door to the Queens castle. 'What a curious feeling' said Alice…
The coin has been struck to a flawless Proof finish from .925 Sterling Silver with selective vivid colour printing to bring the design and Alice to life!
The Silver Proof editions are without a doubt the collector's favourite and almost always acquire fast sell-outs. With an edition limit of JUST 4,995 coins time is short to secure one for your collection…
Click here to guarantee yours >>
The ULTIMATE Silver Proof 50p Collection
The Silver Proof set is by far one of the most limited and exclusive ways you can own all five new 50ps. With only 1,995 available to collectors worldwide, it is almost certain that they won't be around for long.
Each coin is struck from .925 Silver, to a Proof finish, with the addition of colour and comes ready to present in case with numbered Certificate of Authenticity.
Don't miss out on yours… Click here >>
The SCARCE Gold Proof 50p – the most prestigious and limited coin within the range
The crème de la crème of the range you could say. If you're looking for the most premium and limited way to own one of these brand new Alice's Adventures in Wonderland 50p coins, then this is it.
Struck in .916 Gold to a flawless proof finish, this coin is guaranteed to popular with serious collectors. Though especially as this official new release has been given a strict edition limit of JUST 500 worldwide.
This is MUCH LOWER than other recent Gold Proof 50p releases that have completely sold out, so only a handful of lucky collectors will have the chance to own this prestigious coin.
If you'd like to find out more about this incredible new coin and how you can secure one for your collection, click here >>
The LIMITED EDITION Signed Print
This unique, celebratory print is 1 of JUST 495 limited-edition authentic prints to be signed and hand-numbered by renowned illustrator Stephen Lee.
This authentic print offers a closer look at the designs of the new 2021 Alice's Adventures in Wonderland 50p coins and is exclusively available from The Westminster Collection.
With such a small number available it is advised that you reserve your Alice's Adventures in Wonderland Framed Print today or you may miss out altogether. Click here >>
---
View the complete range of Alice's Adventures in Wonderland 50p coins here >>