Posts Tagged 'Brand New Releases'
Recently, we announced an exciting brand new collection of 50p coins celebrating Alice's Adventures in Wonderland. Unsurprisingly, since their release, the coins have seen unprecedented demand as collectors and beloved fans alike race to get theirs.
The coins were released to celebrate over 150 years since author, Lewis Carroll first narrated his nonsense fairytale about a girl called Alice. Since then, the story has been adapted in many forms, from book to theatre to ballet and even a blockbuster Disney film. The story is undeniably one of the best-known and most popular works of English-language fiction. A first edition of the book once sold at auction for over $2 million, confirming Alice commemoratives would be highly sought-after.
The 50p has firmly established itself as the collector's favourite coin, so it was only right the beloved characters from the fairytale feature on them. Authorised for release by Isle of Man Treasury and fully approved by Her Majesty the Queen, these coins could undoubtedly become one of the most popular numismatic releases of 2021!
Find out more about these new coins and how to order them below…
The COMPLETE Brilliant Uncirculated 50p Set
This stunning collection features all five new 50p coins, each struck to a Brilliant Uncirculated quality and featuring carefully curated designs by renowned illustrator Stephen Lee. These include:
Alice "What a curious feeling! said Alice"
Cheshire Cat "We're all mad here".
Queen of Hearts "That's enough! Off with their heads!".
The Mad Hatter "I am under no obligation to make sense to you."
The White Rabbit "The hurrier I go, the behinder I get".
What's more, the coins will come protectively housed in bespoke presentation pack that has also been designed by the coin designer. This set is one of the only ways you can own all FIVE coins and demand has already been extremely high.
If you'd like to secure one for your collection for JUST £31.25 (+p&p) then click here >>
The STRICTLY LIMITED Silver Proof 50p
The Silver Proof version of the stunning Alice 50p coin features a specially commissioned illustration of Alice, drinking the shrinking potion that allows her through the door to the Queens castle. 'What a curious feeling' said Alice…
The coin has been struck to a flawless Proof finish from .925 Sterling Silver with selective vivid colour printing to bring the design and Alice to life!
The Silver Proof editions are without a doubt the collector's favourite and almost always acquire fast sell-outs. With an edition limit of JUST 4,995 coins time is short to secure one for your collection…
Click here to guarantee yours >>
The ULTIMATE Silver Proof 50p Collection
The Silver Proof set is by far one of the most limited and exclusive ways you can own all five new 50ps. With only 1,995 available to collectors worldwide, it is almost certain that they won't be around for long.
Each coin is struck from .925 Silver, to a Proof finish, with the addition of colour and comes ready to present in case with numbered Certificate of Authenticity.
Don't miss out on yours… Click here >>
The SCARCE Gold Proof 50p – the most prestigious and limited coin within the range
The crème de la crème of the range you could say. If you're looking for the most premium and limited way to own one of these brand new Alice's Adventures in Wonderland 50p coins, then this is it.
Struck in .916 Gold to a flawless proof finish, this coin is guaranteed to popular with serious collectors. Though especially as this official new release has been given a strict edition limit of JUST 500 worldwide.
This is MUCH LOWER than other recent Gold Proof 50p releases that have completely sold out, so only a handful of lucky collectors will have the chance to own this prestigious coin.
If you'd like to find out more about this incredible new coin and how you can secure one for your collection, click here >>
The LIMITED EDITION Signed Print
This unique, celebratory print is 1 of JUST 495 limited-edition authentic prints to be signed and hand-numbered by renowned illustrator Stephen Lee.
This authentic print offers a closer look at the designs of the new 2021 Alice's Adventures in Wonderland 50p coins and is exclusively available from The Westminster Collection.
With such a small number available it is advised that you reserve your Alice's Adventures in Wonderland Framed Print today or you may miss out altogether. Click here >>
---
View the complete range of Alice's Adventures in Wonderland 50p coins here >>
I don't know about you, but one of my guilty pleasures is reading my daily horoscope in the hope it will reveal what my future holds. Today's was scarily accurate, as it claimed I would excel with some personal writing and here I am penning this blog – I hope you enjoy reading!
But regardless of whether you're a staunch zodiac reader, or a firm believer in taking fate into your own hands, I don't doubt that we're all familiar with it and could probably rattle off our star sign when asked.
But perhaps lesser known in Western culture is the Chinese Lunar Calendar and the 12 legendary animals that represent it.
The Chinese Lunar Calendar
More commonly known as the Chinese Zodiac, it is believed the Chinese Lunar Calendar begun around 2600 B.C. and is related to the worship of animals in Chinese culture. Legend has it before departing to the next life, Buddha asked every animal on the planet to comfort him and the twelve animals (including the rabbit, tiger and ox) that responded are now honoured in the lunar calendar that spans 12 years – one animal for every year.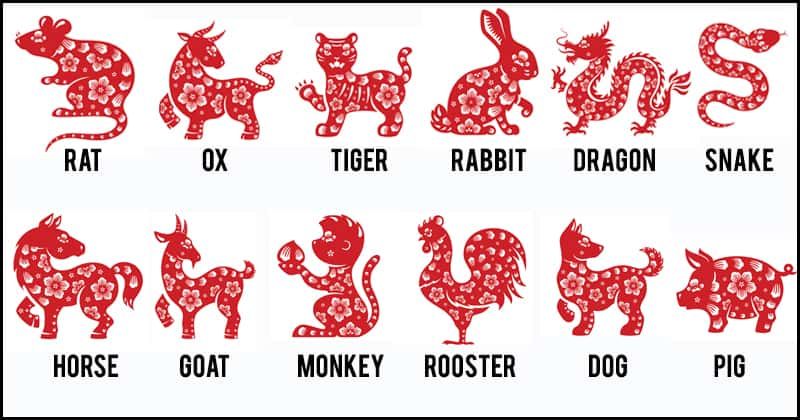 Much like the Western Zodiac, your lunar animal sign depends when you're born. And people born in specific lunar years are believed to have certain personality traits and characteristics related to their animal.
Turns out I was born in the Year of the Sheep – so I'm creative, compassionate, and friendly. I'd say that's fairly accurate!
The incredible popularity of Lunar Coins
For over 40 years Mints from around the world have celebrated Chinese New Year with Lunar Coins. These issues have turned in to something of an international phenomenon, to the point where the lunar theme is the largest ongoing coin programme on the planet.
Most prestigious mints have a lunar series, including Australia, Canada, and of course our own Royal Mint here in the UK. With each selling millions of ounces of gold and silver coins each year inscribed with the year's relevant lunar animal.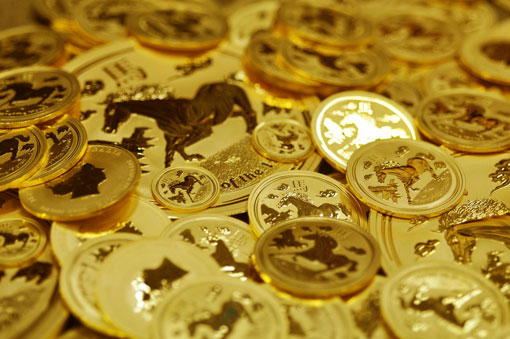 Collectors will snap these coins up for a variety of reasons. Some collect their own lunar animal, because they like the personal connection, others will collect a particular specification because it's especially limited. Personally, I find they also make great birthday gifts for obvious reasons – my friends love them.
The Year of the Ox
The 12th February 2021 will mark the Chinese New Year, and with it the next lunar animal will be celebrated – the Ox.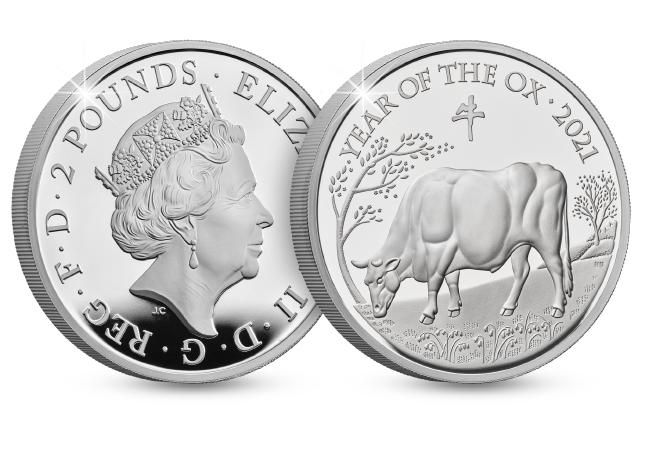 The Ox is the second animal in the Chinese Zodiac, and people who are born under the sign of the Ox are thought to be dependable, strong, and determined. Oxen are also notoriously hard-working and live long, fulfilled lives.
If this sounds like you the odds are that you're born under the sign of the Ox. And this year your lunar animal will be celebrated on lunar coins all around the world.
What's more, The Royal Mint has just released their brand new Year of the Ox range, including what's perhaps the most sought-after specification of all – the 1oz Silver Proof Coin.
---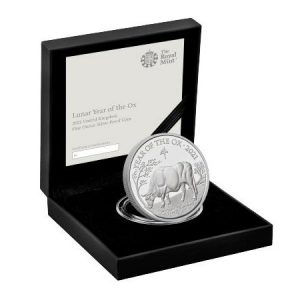 If you're interested…
You can own the BRAND NEW Royal Mint Lunar Coin TODAY – the 1oz Silver Proof Year of the Ox coin.
This coin is sure to be the most sought-after yet because not only is the 1oz Silver Proof a key specification for collectors, but last year's coin completely SOLD OUT! In fact, previous issues in the series with far higher edition limits have also sold out, so we don't expect to be able to offer this latest edition for long.
Click here to find out more and secure one for your collection today >>
Last month, I had a fantastic opportunity to get up close and personal to one of the world's most famous aircraft – the Spitfire!
The iconic Supermarine Spitfire was critical in defeating Luftwaffe air attacks during the Battle of Britain in 1940, and so to mark the 80th anniversary this year, I knew we had to arrange something unique to produce a truly special collectable coin worthy of the historic anniversary.
So on the 23rd July I drove up to the historic Duxford Aerodrome to have 1,000 brand new Proof £5 coins flown in an original WWII Spitfire.
Now the purpose of my visit was to have 1,000 Official Battle of Britain £5 coins flown in an original WWII Spitfire, but I was also able to talk to RAF Flight Lieutenant Antony 'Parky' Parkinson in great detail about his time in the RAF and as an ex-Red Arrow ahead of the Battle of Britain anniversary. You can see Parky discussing his career and the Spitfire in the video below…
Before Parky took the 'NH341' Spitfire to the air, I helped him secure the 1,000 Battle of Britain Spitfire £5 coins into the wing bays which would have once held the fighter plane's armaments while defending Britain in the skies 80 years ago. The space in the wing bays is extremely limited, hence the limited number of coins that were able to be taken to the sky.
Standing within a few feet as the famous Rolls Royce engine fired up, I watched in awe as the elegant, agile aircraft taxied along the runaway and gracefully took to the skies.
Although many 80th anniversary plans up and down the country have had to be cancelled, I am delighted to be able to give a limited number of collectors the opportunity to become the proud owner of the BRAND NEW Official Proof £5 coin that has been flown in an original WWII Spitfire plane. But that's not all, as I was also able to arrange for them to be personally hand-signed by Parky.
The brand new Spitfire £5 coin is a fantastic commemoration of the famous plane and I am grateful that I had the opportunity to mark the 80th anniversary of the Battle of Britain with such a fitting tribute.
So I'm sure you can appreciate what a genuinely rare collectable these will instantly become and demand is expected to exceed availability. If you wish to secure one for your collection, you need to act quickly by clicking here.
Thank you to Flight Lieutenant Antony Parkinson MBE and the rest of the team at Aerolegends for helping to take the Spitfire £5 coins to the sky and for giving me the opportunity to see this famous warbird in the flesh.
---
If you're interested, you'll need to be quick as over 50% have already been reserved. You can secure the Official Battle of Britain Proof £5 coin now for JUST £35 by clicking here >>
And remember, not only will your official Battle of Britain £5 Proof coin have been flown in an original WWII Spitfire, it is also one of just 1,000 coins that have been personally signed by Lieutenant Antony Parkinson 'Parky', MBE.