Posts by Charlotte Coleman
The Royal Mint have revealed the new portrait of King Charles III which will feature on UK coinage.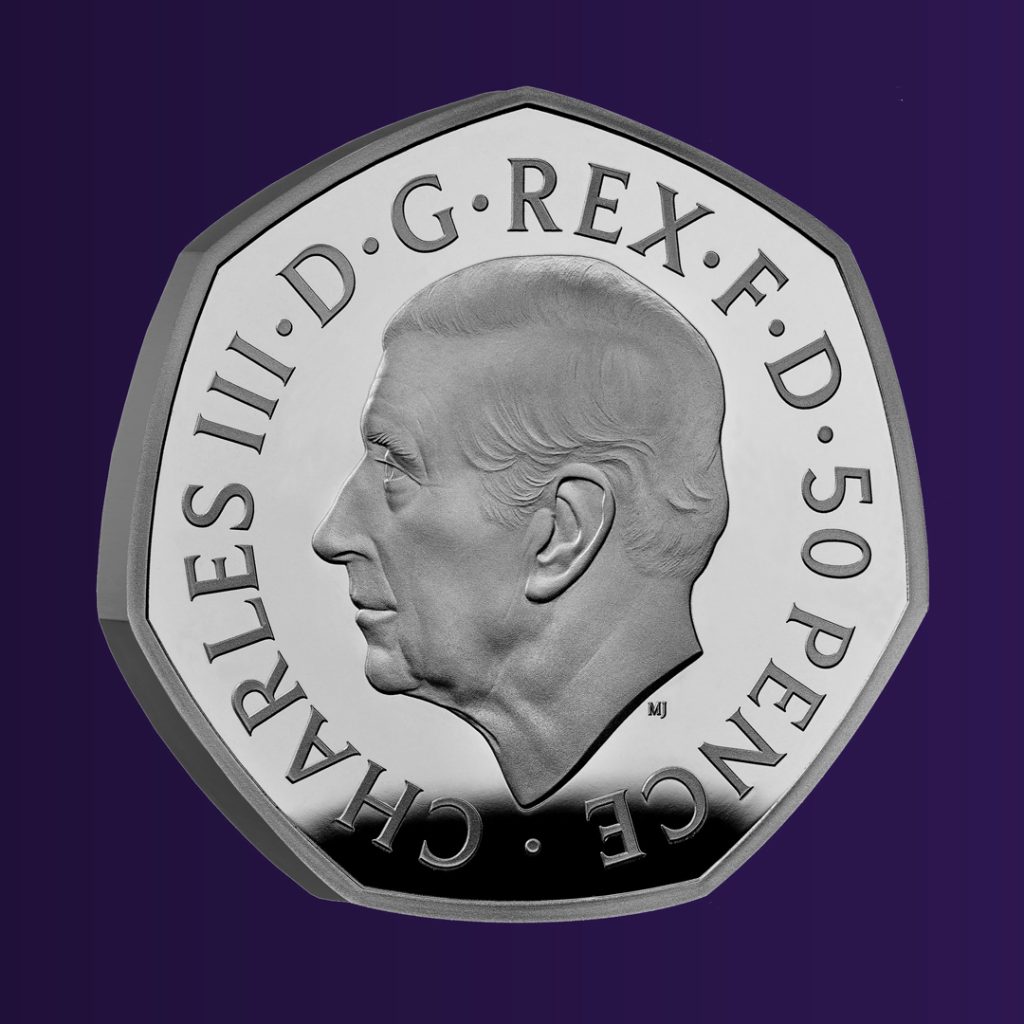 Created by renowned British sculptor Martin Jennings, the effigy has been personally approved by His Majesty. In keeping with tradition, The King's portrait faces to the left, the opposite direction to Queen Elizabeth II.
It will be used for the very first time on a range of coins paying tribute to the life and reign of the late Queen.
The new range was released at 9am on Monday 3rd October.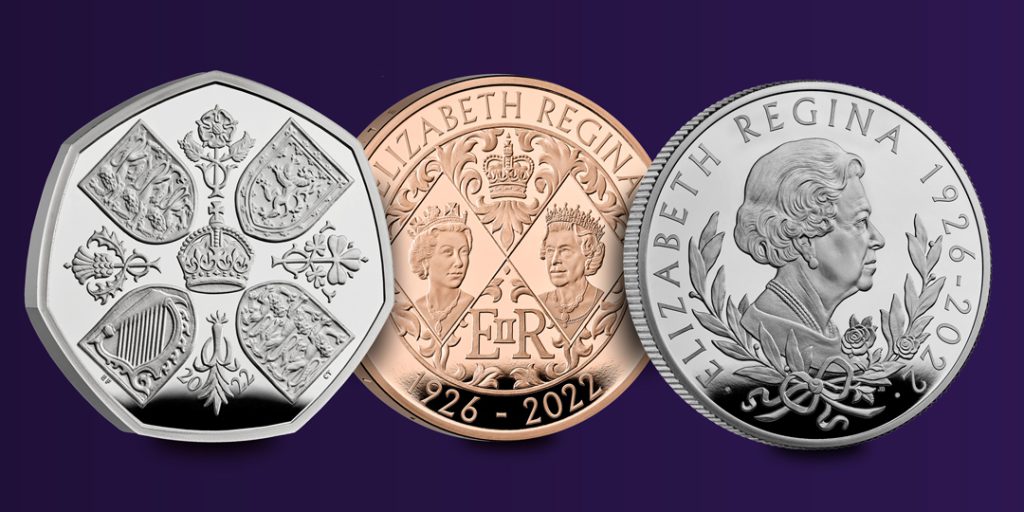 This is the first time in nearly 70 years that we have had a new monarch on our coins. It is the most significant change to UK coinage since decimalisation in 1971.
The coins are available in several specifications including 50p, £5 and Ounce. Coins will be on sale at The Royal Mint until 31st December 2022.
Late last year the UK 2022 Proof Sovereign was released featuring a one-year-only design change to celebrate Her Majesty's Platinum Jubilee.
10,500 were made available at 9am on launch day.
By 6pm that very same day they were gone.
That made it the fastest-selling sovereign ever.
But a new UK sovereign could break that record…
Just Released: The UK 2022 Piedfort Sovereign
The special Piedfort edition of the UK 2022 Proof Sovereign has just been released. With an edition limit of just 3,250 — less than one-third of the edition limit of its Proof Sovereign counterpart — thousands of collectors wanting to own both are set to miss out.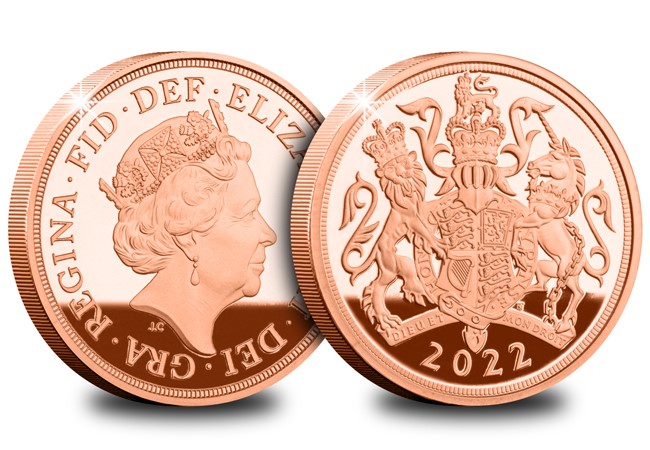 An extremely rare specification of Sovereign
This is only the third Piedfort Sovereign to be struck by The Royal Mint.
When the first Piedfort Sovereign was released in 2017 to mark the bicentenary of the modern sovereign, it too sold out in just 24 hours.
This new release has an edition limit of 500 less, so another fast sell-out looks guaranteed.
The pinnacle of Royal Mint craftsmanship
Piedfort coins are some of the finest examples of British craftsmanship and the Gold Proof Piedfort Sovereign is no exception. Each has been struck from 22-carat Gold, however, the Piedfort Sovereign has been struck using a double-thickness blank, meaning it contains twice the weight of Gold.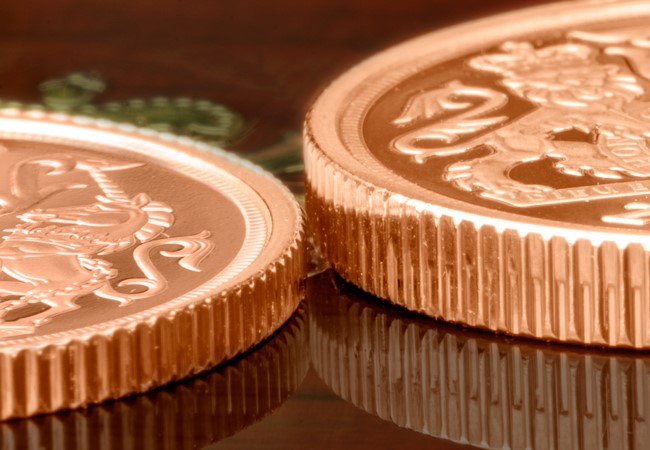 Considered extremely prestige pieces, Piedfort coins continue to be limited issues, and the striking of such coins is strictly reserved for the most important events. Therefore, it seems fitting for one to be issued in our Queen's milestone Platinum Jubilee year.
Act quickly or risk missing out
With the UK 2022 Proof Sovereign and the very first UK Piedfort Sovereign both selling out within 24 hours, this latest release is practically guaranteed to follow suit. High demand is guaranteed.
Thousands of collectors will miss out. Make sure you're not one of them.
Register below and we'll contact you about how you can own one of the UK 2022 Piedfort Sovereigns from our extremely limited stock.
Read on as we take a closer look at the latest images from NASA's James Webb Space Telescope, and our stunning collection of commemoratives celebrating the Wonders of the Universe.
Our universe is a place of beauty, awe, and unknowns; an expanse full of intrigue that has drawn our gaze for centuries. From prehistoric cave paintings of the night sky to the stellar images sent back from NASA's Hubble Telescope, we continue to fuel our fascination with what lies beyond what the eye can see…
In recent weeks, NASA's James Webb Space Telescope – a new telescope kitted out with the latest technology – has captured some genuinely breath-taking images of our universe, captivating audiences and making global headlines.
The Webb Telescope provides us with insights into the "deepest" reaches of the known universe, offering up some of the most detailed images of the cosmos ever seen.
Take a look below at some of the outstanding images from Webb's observations of our universe…
Carina Nebula – also known as the Cosmic Cliffs, this is the edge of a nearby, young, star-forming region called NGC 3324. Its "peaks" are about 7 light-years high.

The Cartwheel Galaxy and companion galaxies – formed as the result of a high-speed collision that occurred about 400 million years ago, and is composed of two colourful rings.

Southern Ring Nebula – a planetary nebula approximately 2,500 light-years away.

Stephan's Quintet – a visual grouping of five galaxies depicting how galaxies interact with one another.

Webb's First Deep Field image of galaxy cluster SMACS 0723. This is the "deepest" image of space we've seen to date, with thousands of galaxies coming into view.
Experts estimate that the universe stretches out infinitely – and with all that space to fill the scale of the planets, stars, and nebulas within it is tough to comprehend…
But today, you can take a tiny part of our universe home with our Wonders of the Universe Commemorative Set – and each commemorative is small enough to fit in your pocket!
The Wonders of the Universe Commemorative Set celebrates eight of the most magnificent and marvellous entities within our universe including The Milky Way – home to our Solar System, black holes, and supernovas!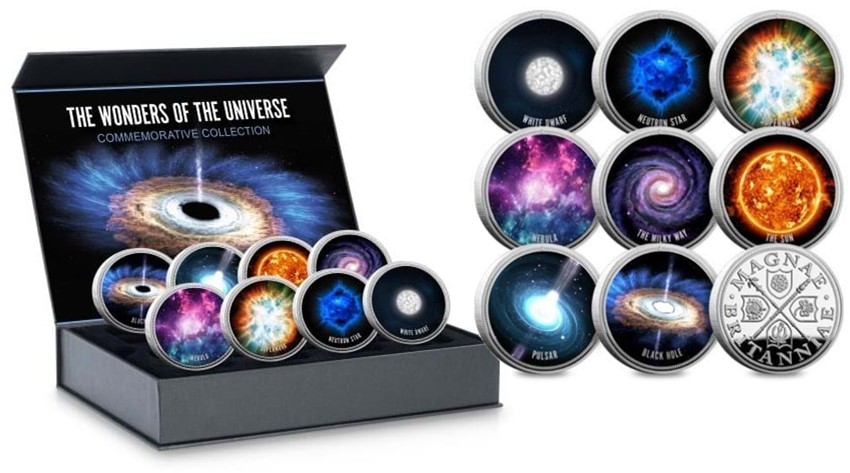 Each commemorative is struck to a superior proof-like finish, with full-colour images individually applied. Your commemorative set comes with a FREE presentation case (worth £9.95), alongside information on each 'wonder' within the collection. And you can even pay for your set in instalments of as little as £15.
Just 995 sets were ever produced, so you won't want to delay if you'd like to secure one of our remaining commemorative sets. Only a limited number remain available. I'd hate for you to miss out on a collectable item that's truly out of this world.
Click here to be one of only 995 in the universe to own the Wonders of the Universe Commemorative Set >>
---
Watch our video to find out more about the Wonders of the Universe Set!