Posts by Charlotte Coleman
A brand new 50p is being released by The Royal Mint to mark the 50th anniversary of Pride!
Back in December 2021, The Royal Proclamation announced plans for a Pride 50p, and today the first details of this coin's release have been revealed — including the design!
The Design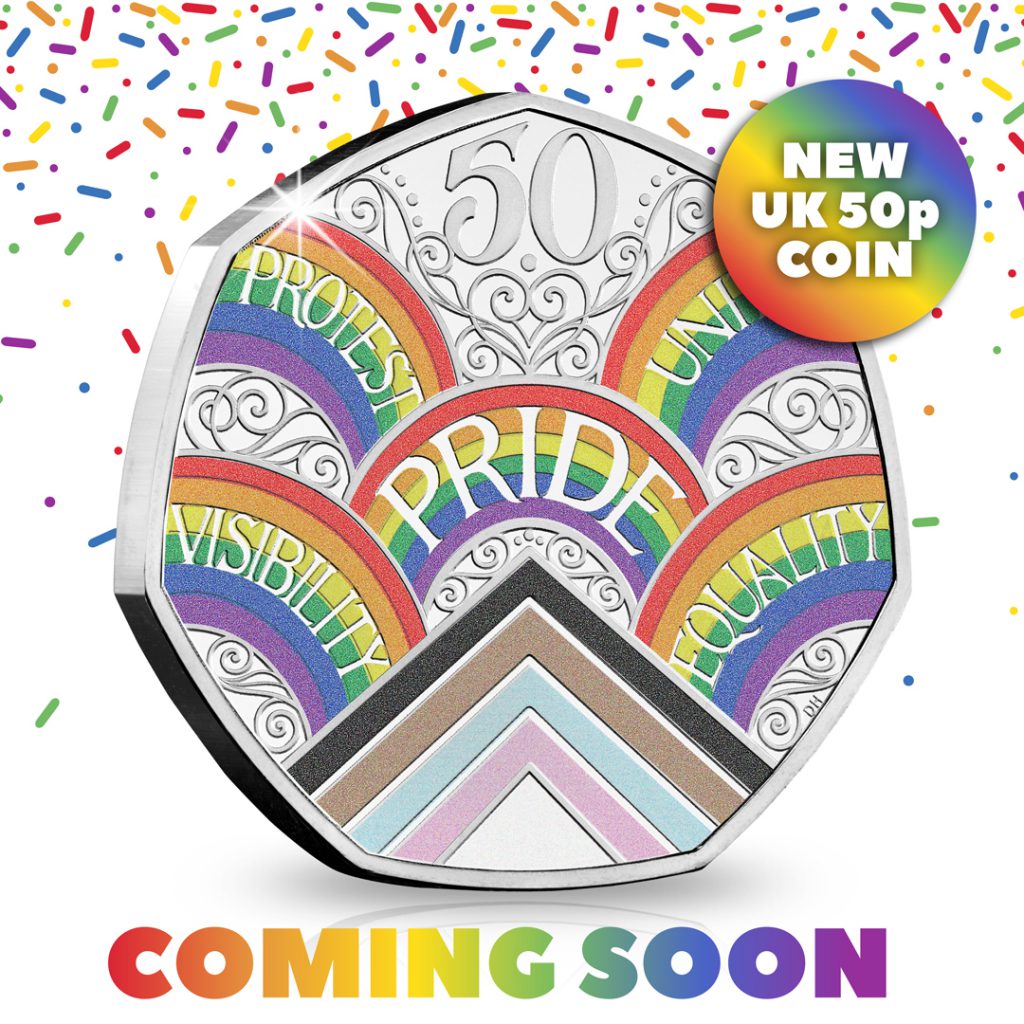 Designed by LGBTQ+ activist Dominique Holmes, this new 50p design features five rainbows — each accompanied with part of the inscription, "PRIDE PROTEST VISIBILITY UNITY EQUALITY". It's scheduled for release this summer, coinciding with Pride celebrations across the country.
A Collecting First
Collecting firsts are without a doubt some of the most popular coins released. They become much harder to source in the coming years, often seeing sell-outs across whole ranges! And, as the FIRST ever 50p released in honour of Pride, this coin is likely to be incredibly popular with collectors.
The coin will be available in multiple specifications, including the standard Brilliant Uncirculated and the stunning colour Silver Proof, adding apt depth and vibrancy to the design. For the ultimate collector's item, it's also available in Gold Proof too.
High Demand Expected
As well as being the very first UK coin to commemorate Pride, this coin also marks the 50th anniversary of the first UK Pride march, held in London, 1972. Pride in London 2022 will pay tribute to this by retracing the historic 1972 route around London.
Pride in London now attracts a huge crowd, with 1.5 million walking in the 2019 procession, with hundreds of thousands more attending other Pride events across the UK.
After a two-year hiatus due to COVID-19, this year's Pride events are expected to be more popular than ever — and with so much interest in this year's events, this UK-first 50p coin is expected to be in high demand.
---
If you want to ensure you don't miss out on owning the very first UK Pride 50p, make sure you sign up below for updates on this coin's release.
It's hard to believe that almost 25 years ago the nation lost its People's Princess. Diana, Princess of Wales, was famously known for her compassion and commitment to good causes. Many of her patronages included children's and cancer charities, and her work advocating for mental health and HIV became world famous.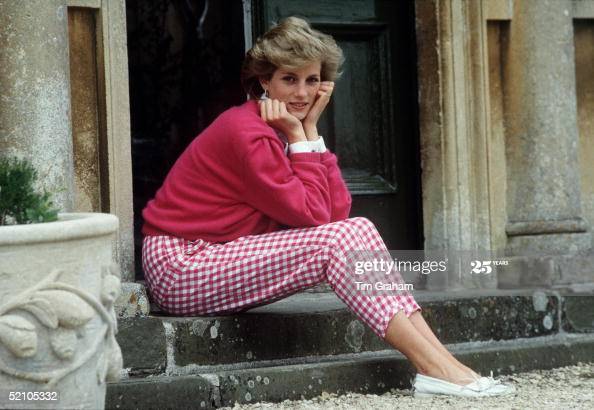 Diana's ability to touch the hearts of everyone is remembered by millions around the world. Today, Thursday 1st July 2021, on what would have been Princess Diana's 60th Birthday a special statue is due to be unveiled.
And it's causing quite the excitement in the collecting community…
Commissioned by both the Princes
In 2017, Princes William and Harry announced they were commissioning a statue for their late mother to 'help all those who visit Kensington Palace to reflect on their mother's life and legacy…and recognise their mother's positive impact' [1].
Both Princes have signed off and approved the design together.
Placed in Diana's favourite spot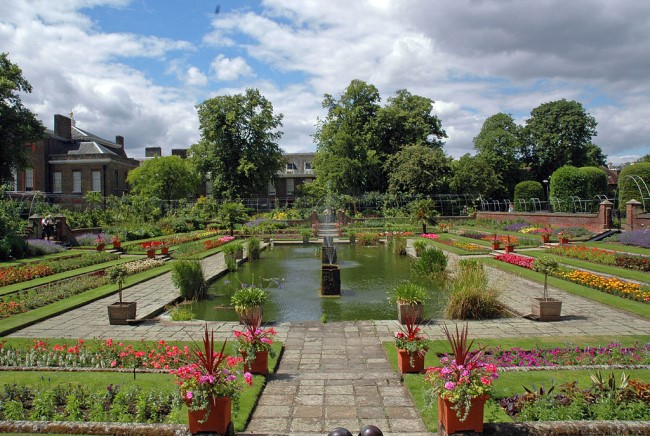 The statue will be unveiled in the Sunken Garden at Kensington Palace, which is said to have been Diana's favourite spot. In fact, in 2017 for the 20th anniversary of her death, the garden was transformed into a beautiful tribute to her. Featuring displays of forget-me-nots, white lilies, white roses, tulips, and Cosmo daisies. The white and cream hues were a nod to Diana's love for lighter shades.
And importantly for collectors
The statue itself has been designed by Ian Rank-Broadley FRBS, who has a glittering history of commissioned work for The Royal Mint. Most notably are his portrait design of Queen Elizabeth II featured on all UK coins between 1998 and 2015, and the recent UK Prince Philip memorial coin. His work has also featured on many medals and commemorative coins, including the UK 2012 Diamond Jubilee £5 Coin, the 2002 Golden Jubilee Crown, and the Queen Mother Centenary Crown.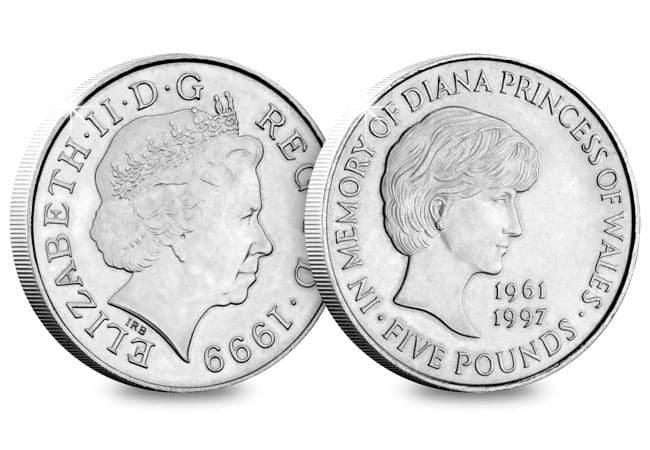 With such an established career, it's safe to say that many collectors are excited to see the result of Rank-Broadley's latest work for this special statue.
And as this year marks what would have been Diana's 60th birthday, alongside the new statue unveiling multiple commemoratives have been issued to pay tribute to the People's Princess. If you'd like to pay tribute to the late Princess, you can see the full range available by clicking here.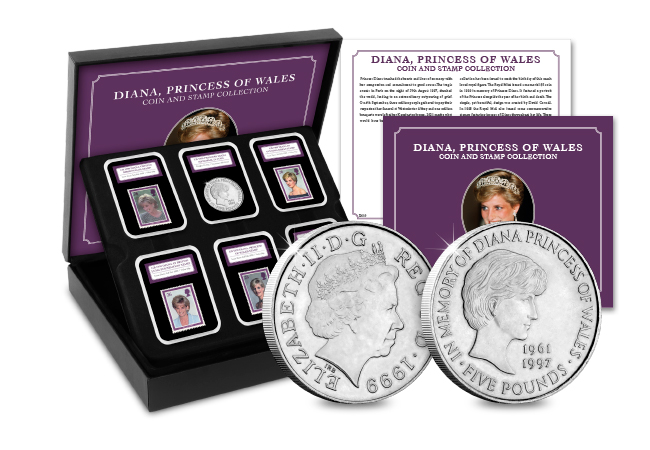 ---
If you're interested:
You can pay tribute to Princess Diana with a limited edition 60th Birthday Frame – hand stamped on the 1st July 2021 on what would have been Diana's birthday. Just 495 collectors can own one, so you'll need to act today to secure yours. Click here to find out more >>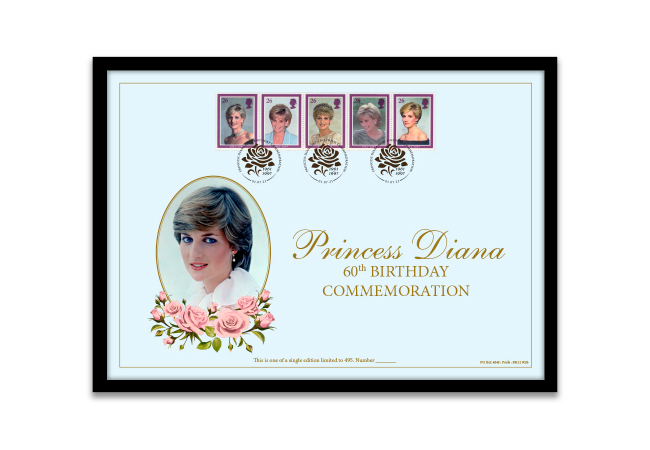 ---
References
[1] https://www.dw.com/en/princess-diana-statue-to-be-unveiled/a-58017359
Since 1952, the Queen has celebrated her official birthday on a different date each year. In fact, for the past five years alone she has celebrated her birthday on the 8th, 9th, 10th, 11th and 13th June, and next week she will celebrate her birthday on the 12th!
Now you're probably wondering how this can be… and that's because the Queen actually has two birthdays every year.
The first is on the actual day the Queen was born – 21st April 1926 – meaning that in April this year she marked her 95th birthday, although the celebrations were far more muted than normal.
Currently the reigning monarch's second birthday is an official birthday on the second Saturday in June – a practice that dates back as far as 1748.
When King George II was the sovereign, the annual military procession (which later became the 'Trooping the Colour' parade) became synonymous with celebrating the monarch. However, King George II's birthday was in October, and since good weather couldn't be guaranteed for the annual parade in autumn, he decided to mark the date in the summer instead when there was a better chance of good weather.
And so, the tradition to celebrate the monarch's birthday in the summer stuck, and each summer the Queen gets the chance to celebrate her birthday again!
This year 12th June will mark a particularly special birthday for the Queen. Turning 95 is a milestone achievement – less than 1% of the population reach this impressive age, so it's no wonder that the Queen's June birthday is set to be an important moment for the country and collectors alike.
And with the Queen's 95th birthday being such a milestone achievement, many commemoratives were issued to mark the occasion in April. Since then we have seen repeated sell-outs.
But there's one commemorative that has been issued specifically to mark the Queen's official birthday that only 750 collectors will have the chance to own.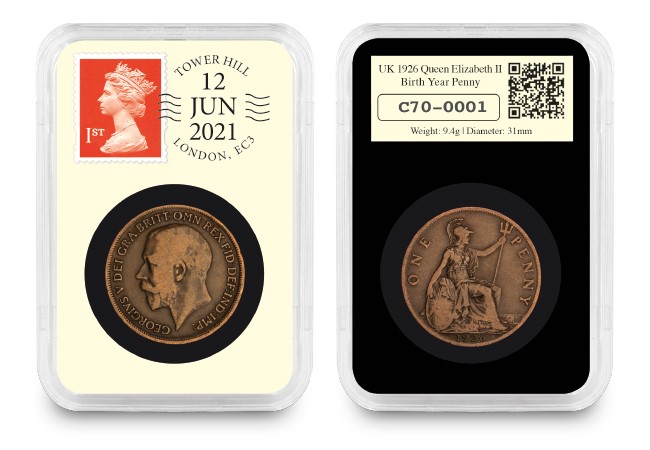 The Queen's Official 95th Birthday Penny DateStampTM is set to be released on the 12th June. Most notably, this commemorative contains an original penny struck in 1926, the year the Queen was born. Each one has been individually capsulated and postmarked with the Queen's official 95th birthday – 12th June 2021. What's more, the one day only postmark ensures that the edition limit is guaranteed and that no more can ever be produced.
With such a limited number available, this DateStampTM issue is sure to be another sell-out as collectors aim to pay tribute to the Queen's milestone birthday and her longevity. You can be one of them today by clicking the link below.
---
If you're interested:
You can pay tribute to our longest reigning monarch by pre-ordering the Queen's Official 95th Birthday Penny DateStampTM here. Only 750 will ever be issued, so you'll need to be quick.