UK's FIRST Harry Potter 50p – coming soon…
It's time to inject some magic into your collection, this is your first look at the design of the UK's FIRST Harry Potter 50p…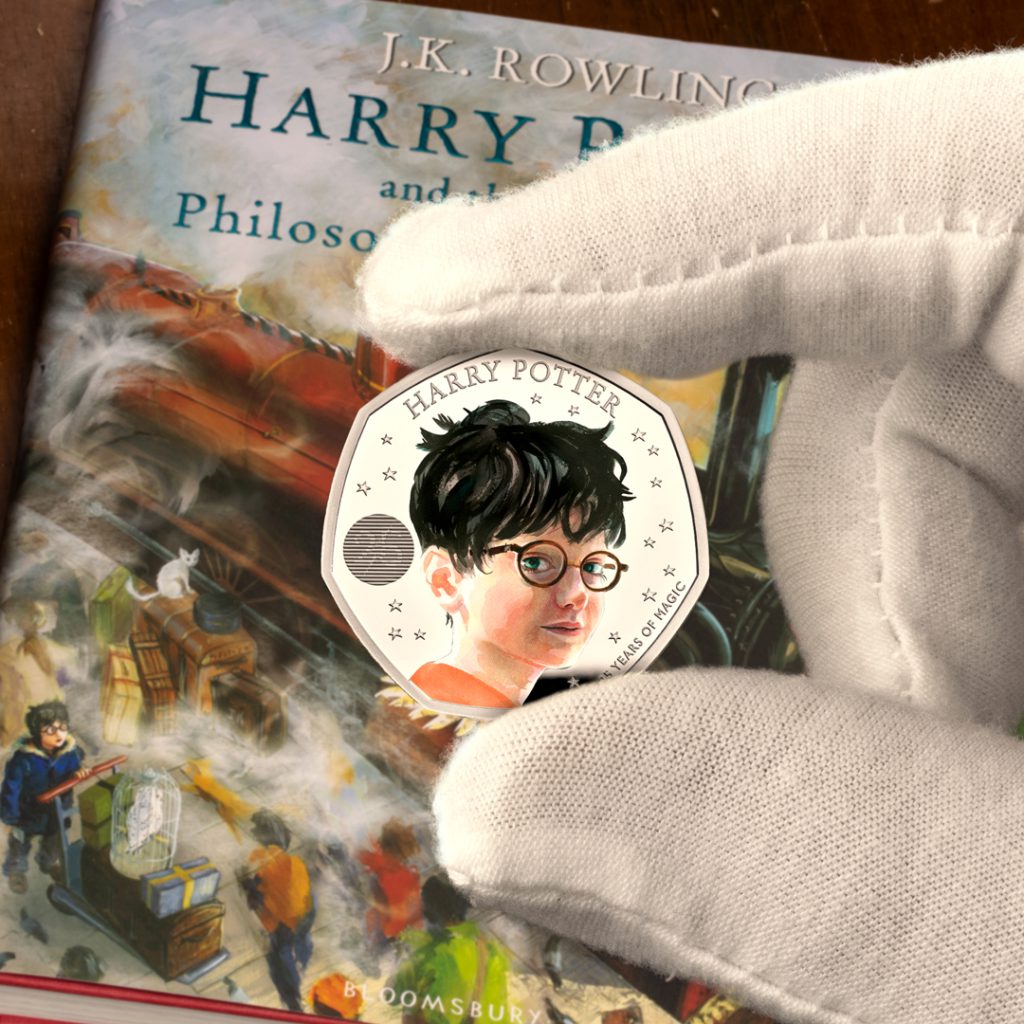 25 Years of Magic
2023 marks 25 years since the first publication of J.K. Rowling's Harry Potter and the Philosopher's Stone.
This was the first issue in what was to become a seven-part series of fantasy literature, inviting generations of readers to explore the magical world of witches and wizards.
The Harry Potter series is the highest-selling series of novels to ever exist, with millions of fans spanning across generations, and even around the globe. It's estimated that J. K. Rowling has sold over 500 million copies of her books, a testament to the popularity of the series.
Never before has there been an official UK coin featuring the Hogwarts School of Witchcraft and Wizardry, until now!
What will feature in the collection?
As well as the Harry Potter 50p coin, the Royal Proclamation has revealed that we can expect the following to feature in the collection:
A depiction of the Hogwarts Express and the figure of Harry Potter with the inscription, 'Hogwarts Express 25 Years of Magic'
A depiction of Albus Dumbledore and the inscription, 'Albus Dumbledore 25 Years of Magic'
A depiction of Hogwarts School and the inscription, 'Hogwarts 25 Years of Magic'
Sell-outs expected
2022 has already seen sell-outs across every denomination at The Royal Mint!
The Platinum Jubilee 50p and £5 coins sold out across their entire precious metal ranges within JUST hours of release. Just a month later, the Silver Proof, Silver Proof Piedfort, and Gold Proof specifications of the FA Cup £2 coin sold out within just a few hours.
With Harry Potter carrying a worldwide fanbase, we're expecting demand to outweigh availability for the precious metal ranges of this brand new 50p collection.
---
Register your interest below to be the first to hear updates about the UK Harry Potter 50p release.