A brand new 50p is being released by The Royal Mint to mark the 50th anniversary of Pride!
Back in December 2021, The Royal Proclamation announced plans for a Pride 50p, and today the first details of this coin's release have been revealed — including the design!
The Design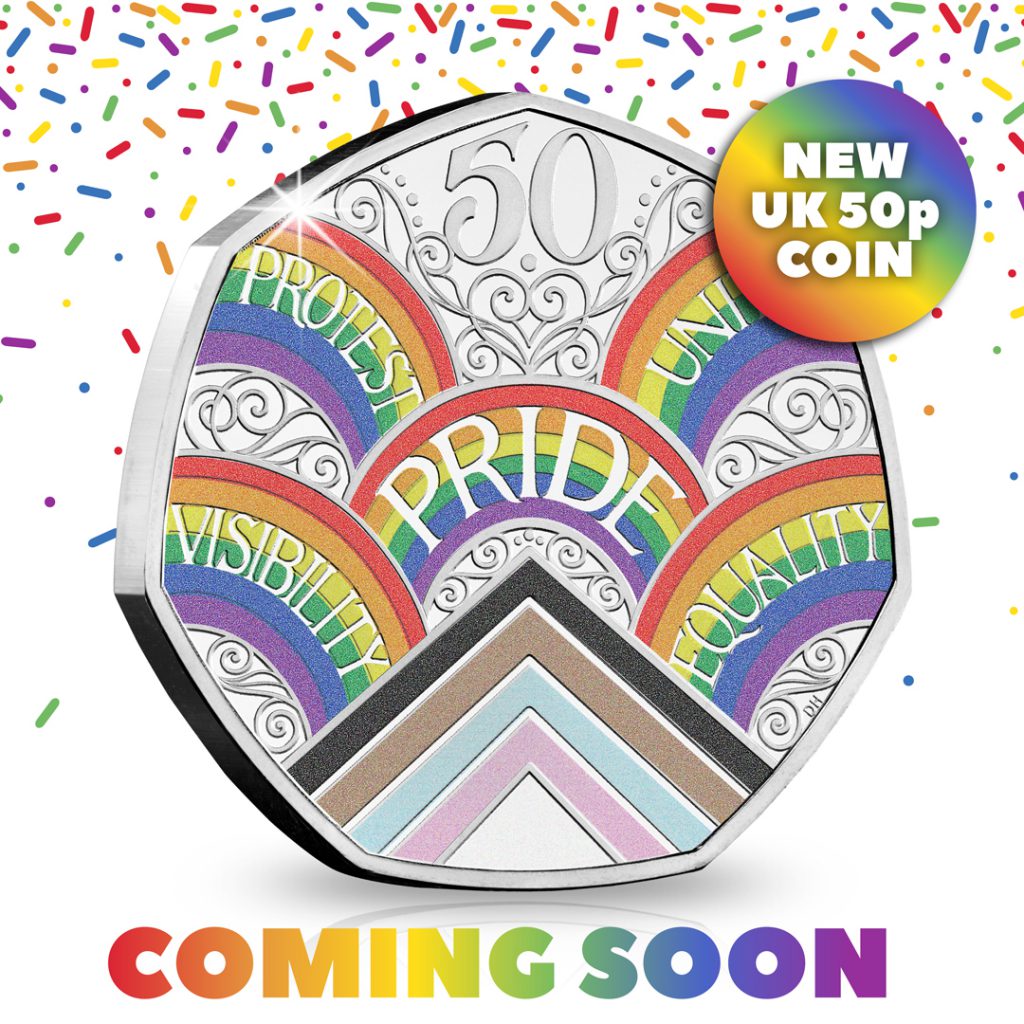 Designed by LGBTQ+ activist Dominique Holmes, this new 50p design features five rainbows — each accompanied with part of the inscription, "PRIDE PROTEST VISIBILITY UNITY EQUALITY". It's scheduled for release this summer, coinciding with Pride celebrations across the country.
A Collecting First
Collecting firsts are without a doubt some of the most popular coins released. They become much harder to source in the coming years, often seeing sell-outs across whole ranges! And, as the FIRST ever 50p released in honour of Pride, this coin is likely to be incredibly popular with collectors.
The coin will be available in multiple specifications, including the standard Brilliant Uncirculated and the stunning colour Silver Proof, adding apt depth and vibrancy to the design. For the ultimate collector's item, it's also available in Gold Proof too.
High Demand Expected
As well as being the very first UK coin to commemorate Pride, this coin also marks the 50th anniversary of the first UK Pride march, held in London, 1972. Pride in London 2022 will pay tribute to this by retracing the historic 1972 route around London.
Pride in London now attracts a huge crowd, with 1.5 million walking in the 2019 procession, with hundreds of thousands more attending other Pride events across the UK.
After a two-year hiatus due to COVID-19, this year's Pride events are expected to be more popular than ever — and with so much interest in this year's events, this UK-first 50p coin is expected to be in high demand.
---
If you want to ensure you don't miss out on owning the very first UK Pride 50p, make sure you sign up below for updates on this coin's release.