Posts Tagged 'coronation stamps'
Royal Mail has just announced the design of the new Official King Charles III Stamp!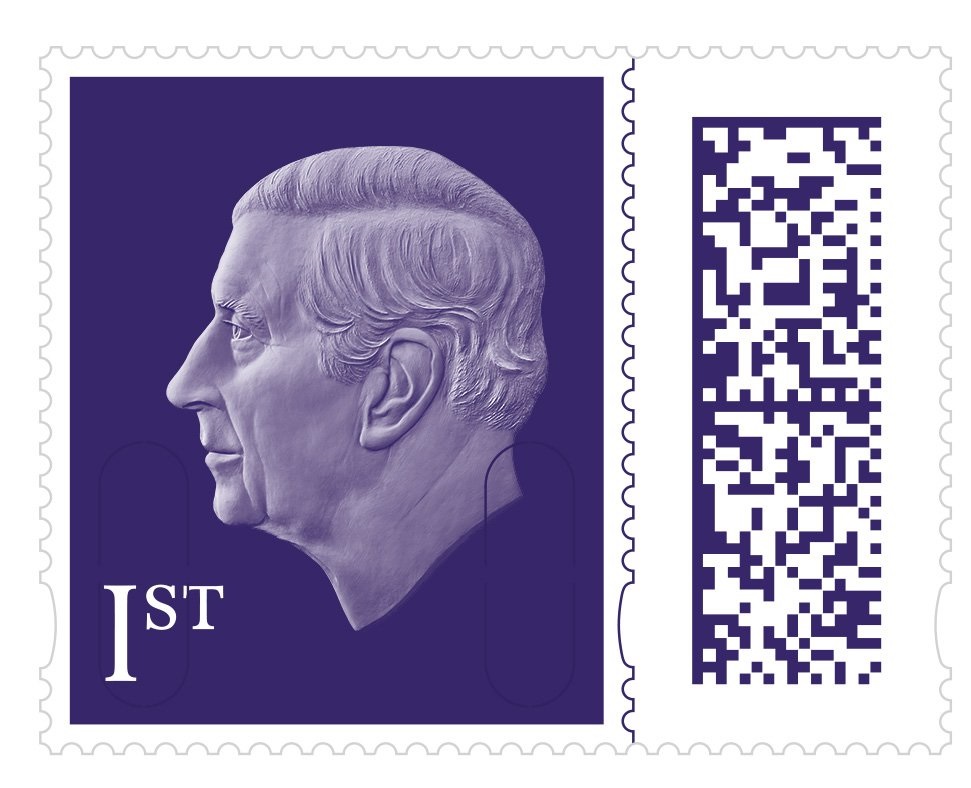 They will be available to purchase from 4th April and excitingly they will circulate alongside the current Queen Elizabeth II stamps.
This is the first time in 70 years that a new monarch has graced our stamps, and will be in huge demand by collectors all over the world.
Interestingly, this is also the same design that is used on King Charles III coins.
If you want to be the first to hear any and all news about this historic new release, you can sign up to our mailing list below.
We will only use your details to contact you about King Charles III stamp products.
Happy Birthday to Her Majesty!
This year, Queen Elizabeth II celebrates her 95th birthday. A remarkable milestone for the record breaking monarch and a moment that is crucial to our country's history. Her reign alone has seen the transformation of the Commonwealth, our entry into and exit from the European Union, the invention of the internet, and 14 prime ministers! As the Queen's 95th birthday approaches, not only has she become the first monarch to reach a Sapphire Jubilee, but she is also the first to reach this milestone age.
Many historic commemoratives have been issued to mark these important moments, and these have become must-haves for collectors. With the Queen's next milestone birthday approaching, the demand for these commemoratives is rising and they're becoming harder to source, especially those more historic issues…
The Coronation Crown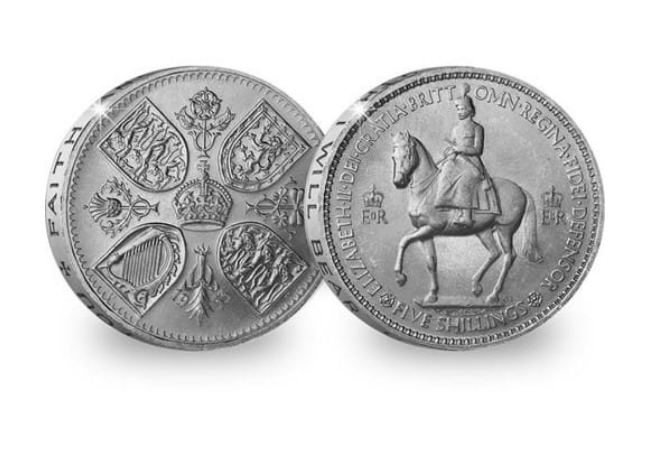 The most famous historic commemorative in the collecting world has got to be the UK Coronation Crown. Issued in 1953, the year of the Queen's coronation, this Crown coin represents the beginning of a long and prosperous reign for the Queen. It features a special effigy of the Queen on horseback, a fitting tribute to the young Queen's love of horses. At almost 70 years old, this coin has become a staple for Royal and Historic collectors as it marks one of the most important years of the Queen's life.
The 1953 Coronation Stamps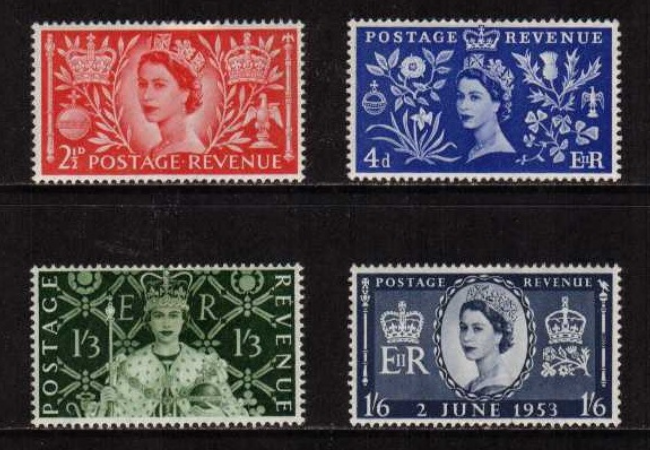 Alongside the Coronation Crown, four commemorative one-year-only stamps were also issued with a special design specifically for the coronation. At 68 years old, these stamps are extremely hard to source in good condition. They are popular with collectors around the world, particularly the Yellow-Green 1/3 stamp, which shows the Queen in her Coronation gown and crown.
The Longest Reigning Monarch Issues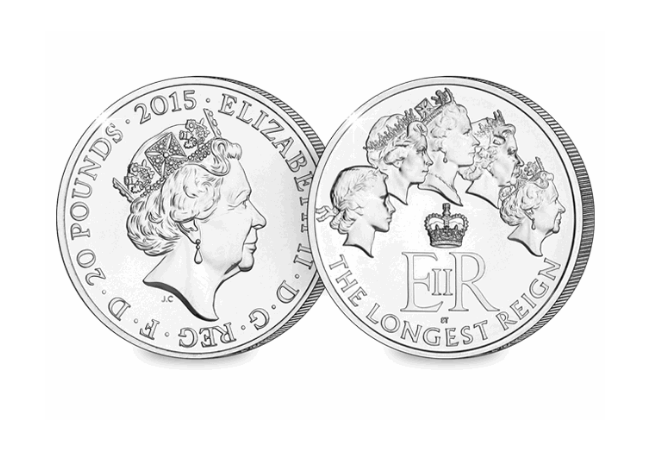 In 2015, the Queen became the longest reigning monarch, as she passed Queen Victoria's record, marking an important moment in history. The Royal Mint issued a remarkable £20 Silver Coin, which included five portraits of Queen Elizabeth II on the reverse creating a timeline effect of the Queen's historic reign.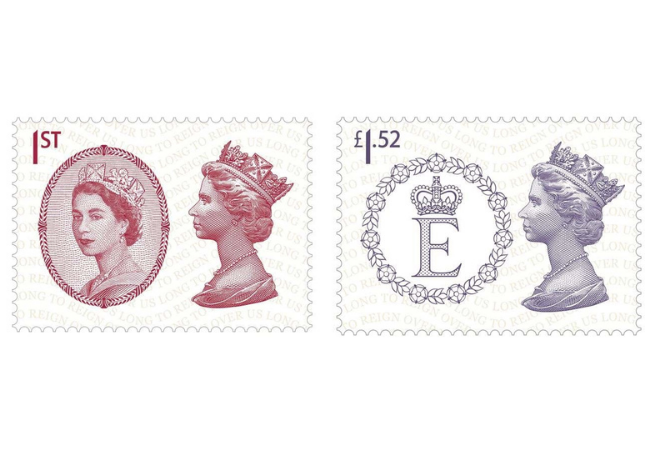 Alongside this the Royal Mail also issued special one-year-only commemorative stamps to celebrate this important moment, including a special purple 1st class definitive stamp.
The Sapphire Jubilee Gold £5 Coin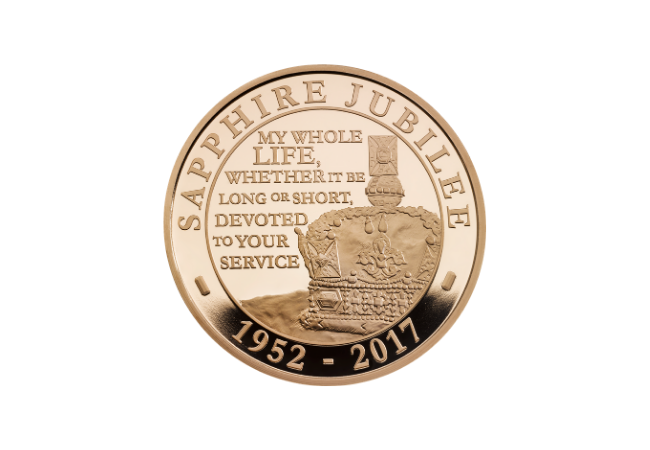 The Royal Mint has issued several remarkable commemoratives to celebrate the Queen's life and service, but the 2017 Sapphire Jubilee Gold £5 coin stands out above the rest. Struck for the 65th year of the Queen's reign, the design includes a quote from the Queen's 21st Birthday Speech "My whole life, whether it be long or short, devoted to your service", represents the Queen's lifelong dedication to serving the country. Less than 650 of these coins were ever issued and it has become one of the most sought-after Gold £5 coins ever…
The Queen's 95th Birthday £5 Coin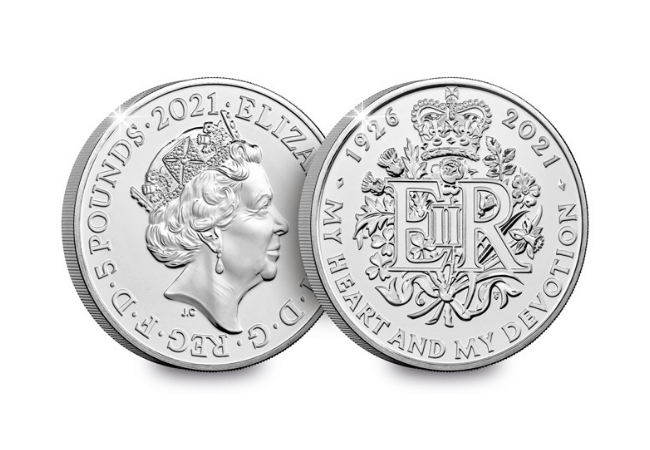 Potentially the most important £5 ever issued is the UK 2021 95th Birthday £5. It holds multiple tributes to her Majesty's long life, including the year of her birth – 1926. The coin also features the inscription "My Heart and My Devotion" in reference to the promise made in her first ever televised speech on Christmas Day in 1957.
As the Queen reaches her birthday this year, demand for this issue has already proven to be incredibly high with collectors. This coin is set to be a long lasting symbol of the Queen's longevity, and one that collectors won't want to miss out on.
So there's our Top 5 commemoratives which celebrate the Queen's legacy, which one is your favourite? Let us know in the comments below!
---
If you're interested: The Queen's 95th Birthday Coin and Stamp Collection!
Own the Queen's 95th Birthday Coin and Stamp collection for JUST £64.99 (+p&p). Including four one-year only historic coronation stamps, the first Crown of the Queen's reign, the BRAND NEW UK 95th Birthday £5 Coin in Brilliant Uncirculated finish, and limited to JUST 295, this set really does have it all…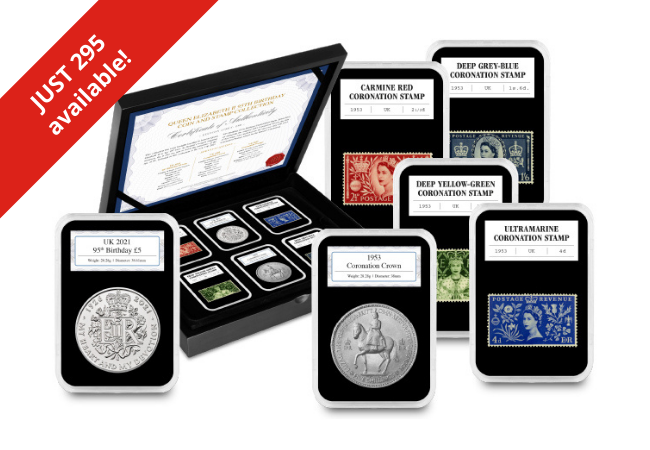 Well if you do if might feature on 'A Celebration of Coronation Commemoratives,' a new set of stamp sheetlets issued today to mark this year's 60th anniversary of the Queen's Coronation.
From Victoria to Elizabeth II
This definitive royal collection features 5 of history's most recent monarchs – up to our present Queen and as far back as her great great grandmother, Queen Victoria.
Spanning 175 years of royal memorabilia from Victoria's Coronation in 1838 to Elizabeth II's 60th anniversary in 2013, the new collection of commemorative stamp sheetlets take their inspiration from consumer historian and royal devotee, Robert Opie who has spent a lifetime creating scrapbooks from royal memorabilia:
"The historic occasion of a royal coronation, of course, attracts a deluge of souvenirs, from the traditional ceramic mug to a set of commemorative stamps. Instinctively, we all want to keep a souvenir of such an event – a decorated tin, a jigsaw puzzle or just a royal picture postcard."
A link to the past
But these sheetlets aren't just colourful montages of Coronation keepsakes – they chart other royal celebrations such as births, weddings and jubilees. More than that, they provide a fascinating insight into what life was like in the past.
Queen Victoria whose incredible record of 63 years on the throne resulted in a vast amount of memorabilia from gin flasks and songs sheets to the more traditional china mugs and plates. Collectively, they paint of picture of Industrial Britain at the height of the Empire.
A boom industry
For the Coronations of Edward VII in 1902 and George V in 1911, royal souvenirs had become big business. An abundance of items like chocolate, biscuit, tea and tobacco tins were widely available as were postcards.
1937 saw the crowning of George VI and a wider range of branded souvenirs such as Cusson's talcum powder, Cadbury's and Fry's. As you might expect, his older brother doesn't feature as he abdicated before he was crowned (unfortunately, souvenirs for Edward's coronation had already been produced by the time he made his shock announcement).
The ultimate tribute
A 'Celebration of Coronation Commemoratives' is issued by seven British overseas territories – Bermuda, Tristan da Cunha, Isle of Man, Cook Islands, St Helena and Bahamas – with each country issuing 1 Souvenir Sheet and 5 Commemorative Sheetlets. The first sets are released today to coincide with the anniversary of the Queen's accession in 1952, the others follow later in the month.