Posts Tagged 'stamp history'
Royal Mail has entered a 'new digital era' with the introduction of barcodes to 'everyday' definitive stamps.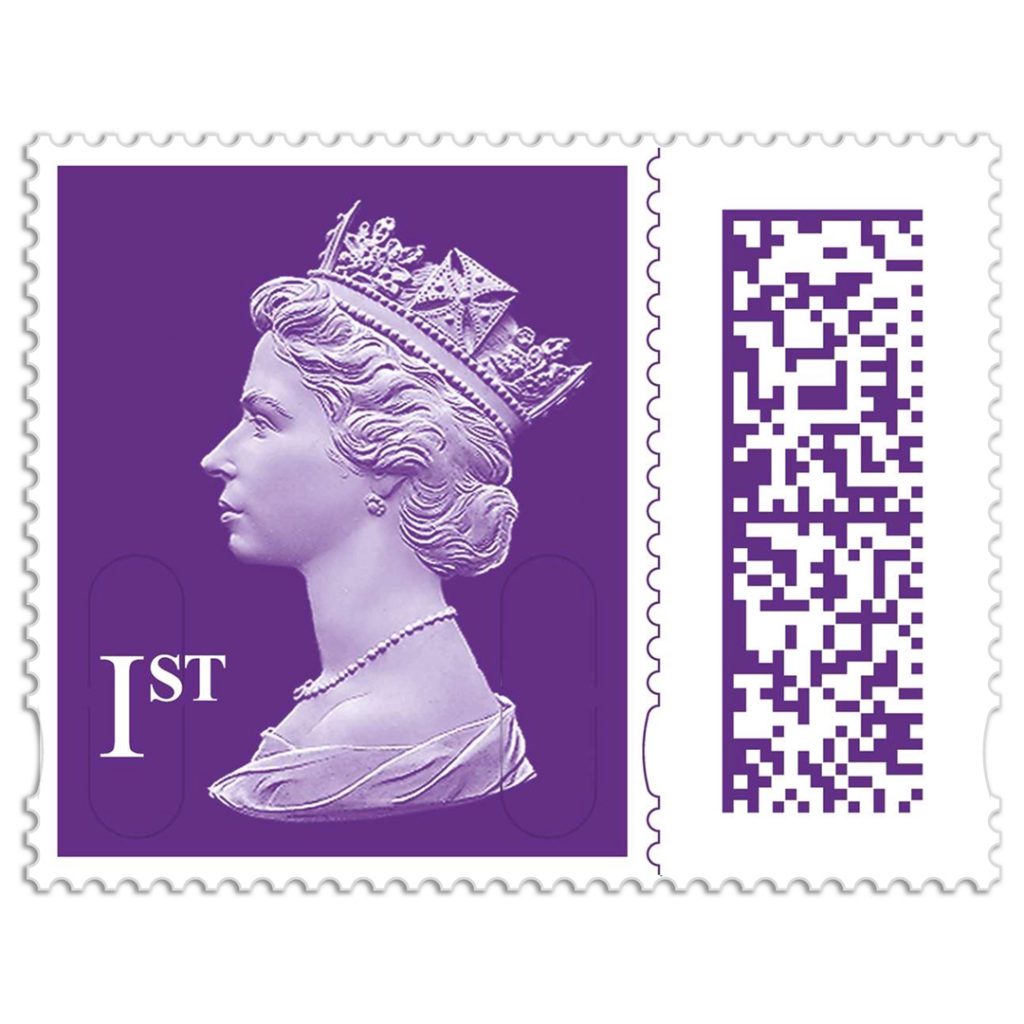 Customers can now scan a barcode that sits beside the portrait of HM The Queen using the Royal Mail app. Currently, it shows you a video of Shaun the Sheep that Aardman have created especially for Royal Mail, but the capabilities of this feature are endless.
The barcodes will eventually provide information about services, further exclusive videos and even greetings for occasions such as birthdays. When sending mail, you will be able to choose what the recipient of the stamped item can see from these options.
But don't worry, the barcode won't stick out like a sore thumb on your letter, as it will remain the same colour as the rest of your stamp.
However, you'll need to bear in mind that the barcode must not be removed. Like previous definitive stamps, a mail item may be liable to a surcharge if not all of the stamp is intact.
For those of us who still have non-barcoded or Christmas stamps, Royal Mail have created a 'Swap Out' scheme that will come into play from the 31st March 2022. Otherwise, they will be valid until January 2023.
This new feature hasn't quite made it to Special Stamps yet, but it seems as though it will only be a matter of time before more of Royal Mail's services will follow this digital step.
Are you excited for this new upgrade to our stamps? Let us know in the comments below!
You've heard of the Penny black, you might even have one in your collection… but did you know that a plate block of Penny Blacks sold for a staggering £300,000 at auction!?
But why did it sell for so much? Find out everything you need to know in your latest video…
---
If you're interested…
Click here to order a standard used example today with FREE P&P >>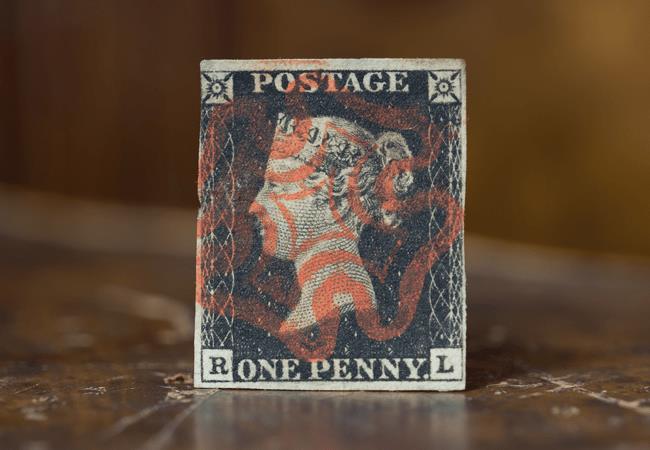 Royal Mail have today announced the release of BRAND NEW Elton John stamps, which will mark a tribute to one of the UK's greatest music legends on the 50th anniversary of his first album, Empty Sky.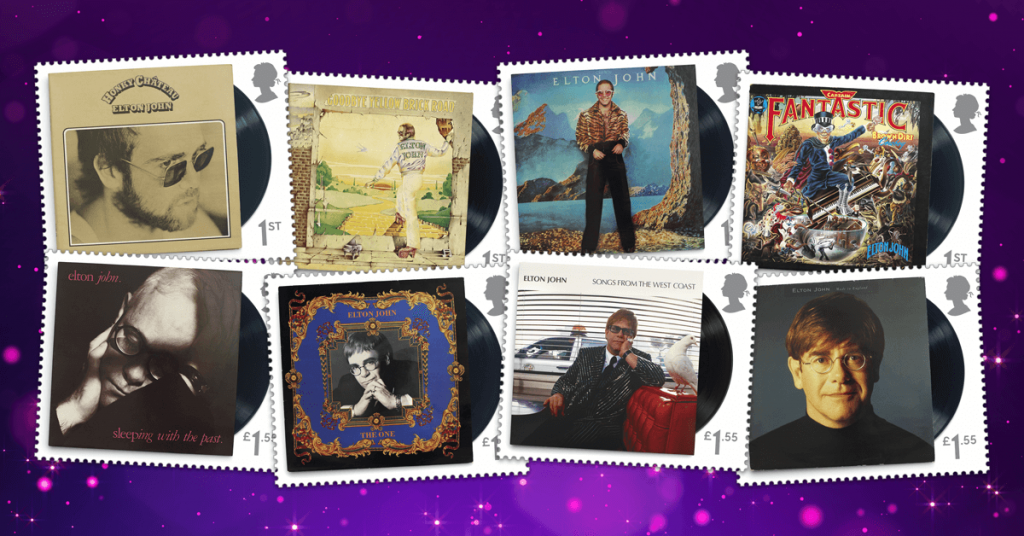 The 'Music Giants III Elton John' stamps are Royal Mail's third dedicated music artist stamp issue, following from their very successful Pink Floyd and David Bowie releases in 2016 and 2017.
Officially released today, 3 September 2019, the stamps will feature the iconic album covers and live performances from 1972 through to his final tour – Farewell Yellow Brick Road – at Madison Square Garden.
This is the first time Elton John has ever featured on UK stamps, and as such these are guaranteed to prove a hit with collectors!
Take a first look at the NEW Royal Mail Elton John Stamps and find out more about each of them below…
---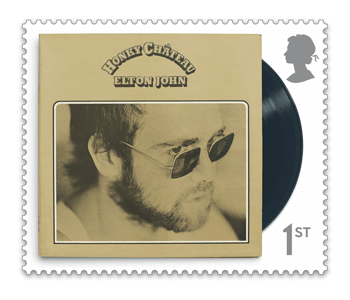 1st – Honky Château: Recorded in the Château d'Hérouville near Paris, Honky Château was Elton John's breakthrough pop album, home to 'Rocket Man' – one of three songs he composed on the morning of the first day of recording.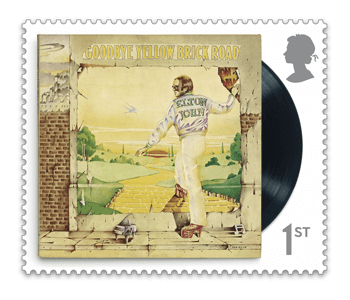 1st – Goodbye Yellow Brick Road: A double album that perhaps represents the artistic pinnacle of Elton's 1970s' career, a teeming, eclectic songwriting masterclass that features 'Candle in The Wind', 'Saturday Night's Alright for Fighting' and 'Bennie and the Jets'.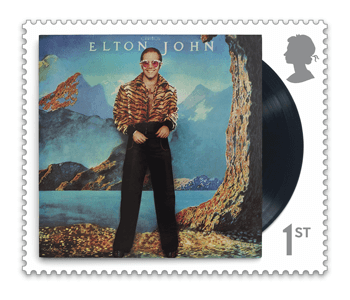 1st – Caribou: His fourth consecutive US number one album, Caribou, is best-known for 'The Bitch Is Back' and the epic 'Don't Let the Sun Go Down on Me', but its most striking moment might be 'Ticking', the eerie saga of an armed siege in a bar.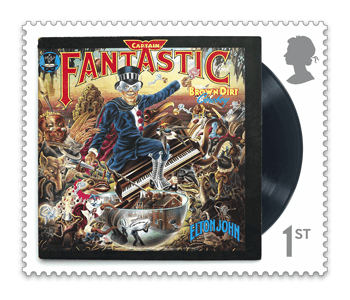 1st – Captain Fantastic and The Brown Dirt Cowboy: A concept album on which lyricist Bernie Taupin recounts the early days of his and Elton's career, complete with a vivid depiction of Elton's 1968 suicide attempt, 'Someone Saved My Life Tonight'.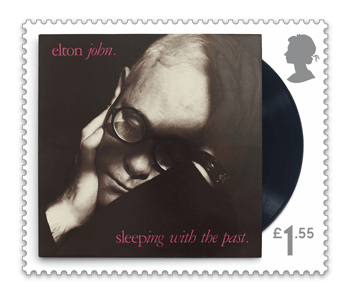 £1.55 – Sleeping with The Past: The last album Elton John made before going into rehab was intended as a homage to the soul and R 'n' B music that had inspired him in the 1960s: in 'Sacrifice', it produced his first UK solo number one single.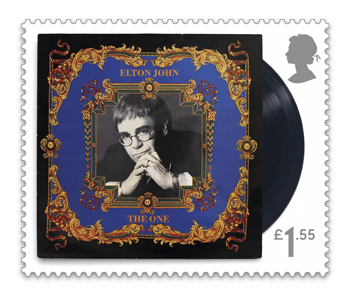 £1.55 – The One: The cover designed by Gianni Versace, its lyrics haunted by the unfolding AIDS crisis and Elton's battle with drug addiction, The One re-established the now clean and sober Elton John.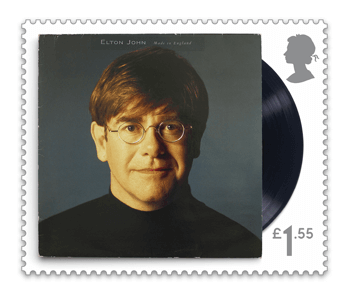 £1.55 – Made in England: Largely recorded live in the studio, Made in England's upbeat title track – a hit single in 1995 – masks the rest of the album's mature mood, which features reflections on ageing both positive and negative.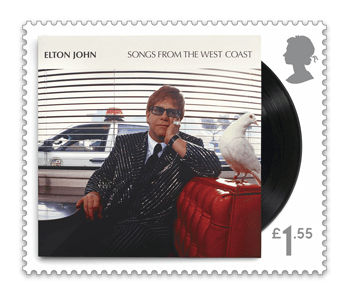 £1.55 – Songs from The West Coast: "Going backwards to go forwards", as Elton put it, Songs from The West Coast returned to the warm sound of his early 1970s' albums and offered his and Taupin's strongest collection of songs in years. A latter-day triumph.
---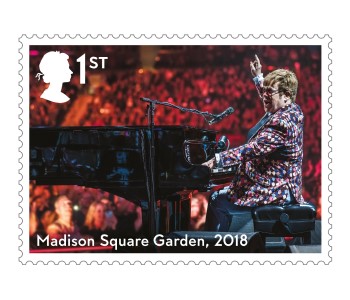 1st – Madison Square Garden, 2018: Farewell Yellow Brick Road is an ongoing tour that began in Allentown, Pennsylvania on 8 September 2018. It is intended to be John's final tour and will consist of more than 300 concerts worldwide, over three years.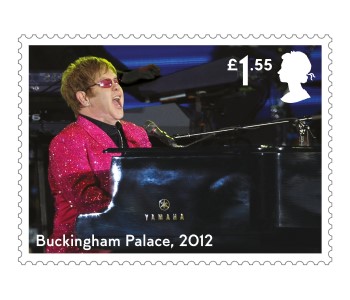 1st – Buckingham Palace, 2012: On 4 June 2012 Elton John performed at the Queen Elizabeth II Diamond Jubilee Concert at Buckingham Palace. His setlist included "Your Song", "Crocodile Rock" and "I'm Still Standing"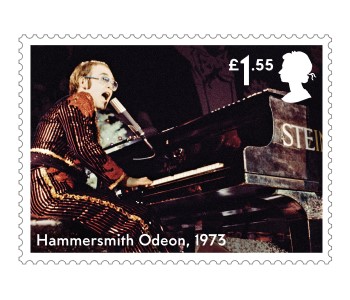 £1.55 – Hammersmith Odeon, 1973: Live in concert at West London's Hammersmith Odeon in December 1973, Elton's "Christmas Party" received national coverage on BBC radio in the UK.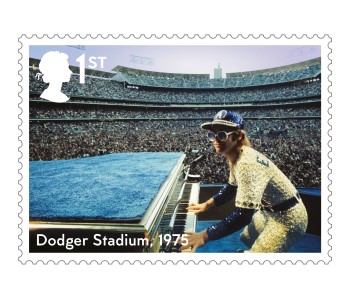 £1.55 – Dodger Stadium, 1975: The "West of the Rockies Tour" was a North American concert tour in support of his 10th studio album "Rock of the Westies". The tour included a total of 17 shows across the United States and Canada.
---
If you're interested…
You can now own the complete set of eight new Elton John stamps and official Miniature Sheet together on an exclusive limited edition FRAMED presentation. Professionally mounted and ready-to-hang, just 995 will EVER be issued. Click here for more information >>>